Hi everyone. Starting the week with a new post but I must apologize about the tardiness of this particular review. We visited Capstone almost 3 weeks ago but we are only now getting the chance to post. But hey, better late than never (or something like that right?)
We've actually been meaning to check out Capstone for quite awhile. We chanced upon it while looking for a place to have those steaks on a hotstone and Capstone happened to turned up in the results. Well, they don't have any hotstones but they do have steaks among other things.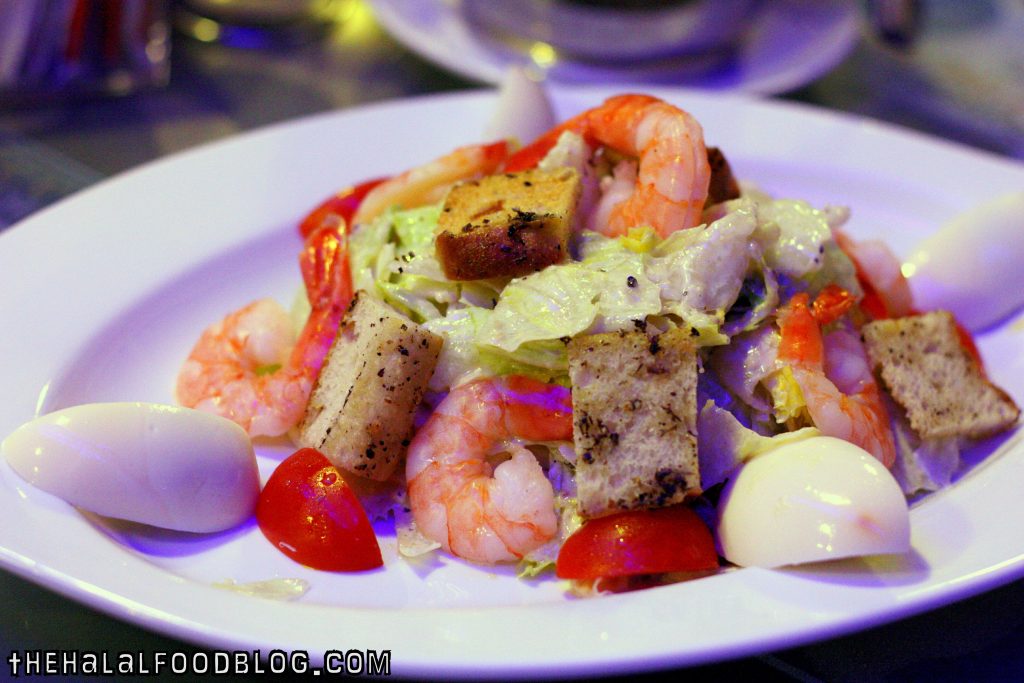 Thought we'd start with some appetizers to get things going. Oysters were our first choice but they were not available at the time so we decided on some salad instead and what's more classic than a Caesar Salad right?
Well, somehow this was the start of a string of weirdness.
I'm not sure if you can see from that picture above but there's like really a lot a lot a lot of dressing on the salad. I'm a guy who absolutely loves putting loads of dressing on his salads (even though I know I shouldn't) and even I was saying there was way too much on there. Oh well.
Anyways you can get just the plain Caesar for $6.50 or top-up $3.00 for the prawns (which is what we did) or you can top-up an additional $2.00 for chicken.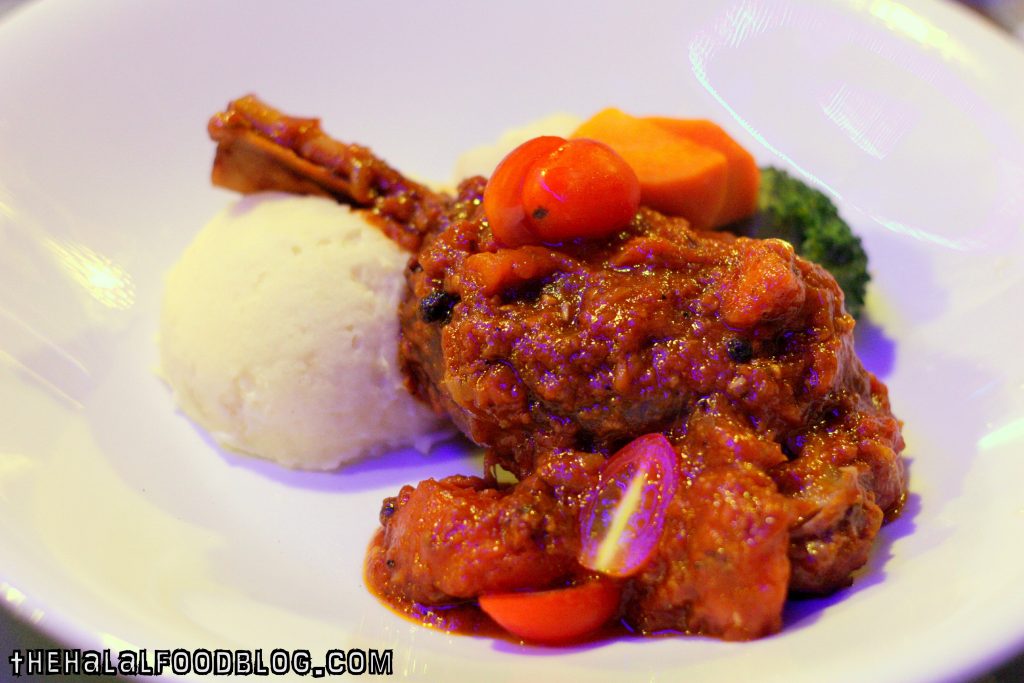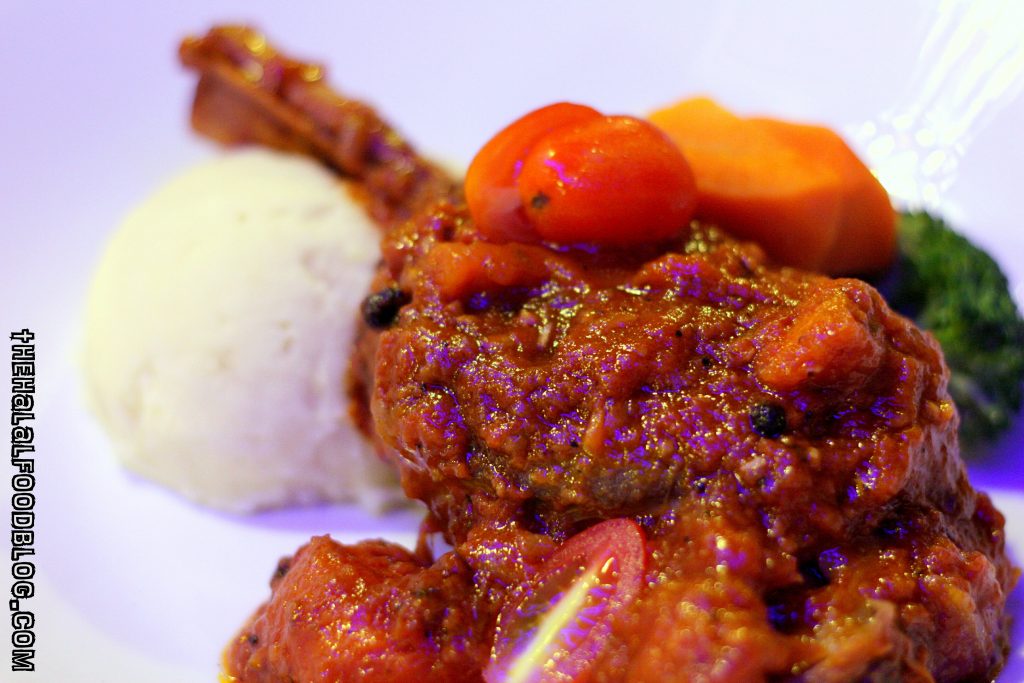 Again, our first choice of the Lamb Rack was not available (really bad luck lah that day LOL) and I was really set on having some lamb so the Lamb Shank it was.
This dish was actually not bad to be honest. Lamb was fork tender and the gravy was pretty tasty especially if you're a fan of strong tomato flavours. Comes served with some stewed vegetables and mashed potatoes.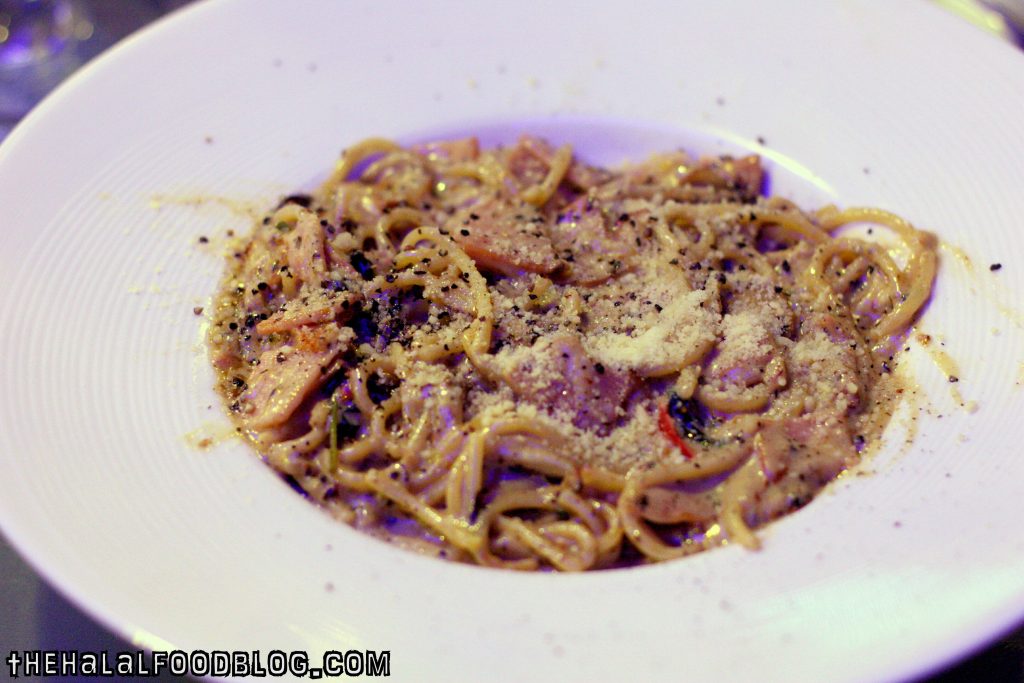 This dish was probably the most complex dish of the whole meal. LOL I'm still undecided about it after more than a fortnight of having it. I guess the first question is – was it really a Spaghetti Carbonara we got that evening?
You have gotta admit it definitely doesn't look like a Carbonara or at least no Carbonara I've ever had. It had a cream sauce, garlic, chicken ham pieces and black pepper. I asked a few people and when I showed them the picture, pretty much all of them told me that it didn't seem like a Carbonara.
But here's the kicker – I actually quite liked it!
Even though I quite liked the dish and even though I was the one who finished it, I guess it counts for little because it wasn't me who ordered the dish LOL
I guess the biggest issue is the description / naming of the dish.
If we ordered a Carbonara, then definitely big time FAIL. But if I had ordered a Black Pepper Garlic Chicken Ham Cream Spaghetti then I'd probably give it a 3.5/5. But we ordered a Carbonara and quite simply – we didn't get a Carbonara.
Not sure if this is just the version they serve here or if the regular chef who makes the Carbonara was off. And also I'm not sure if that's butter or olive oil in that 2nd pic up there. LOL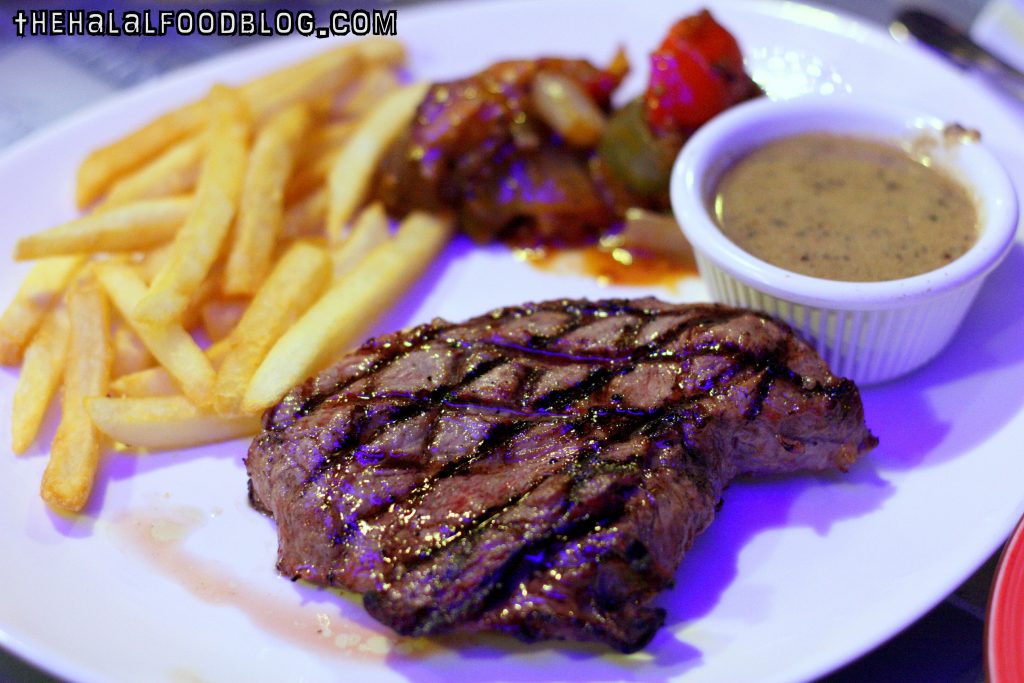 Quite a number of readers recommended the steak when we posted on IG that we were dining at Capstone. We ordered both the Tenderloin and Sirloin Steak and apparently both were not bad.
At least they seemed better than the steak we had at some places that are supposed to 'specialize' in steaks. So I guess our readers gave us another great tip! Have the steak at Capstone!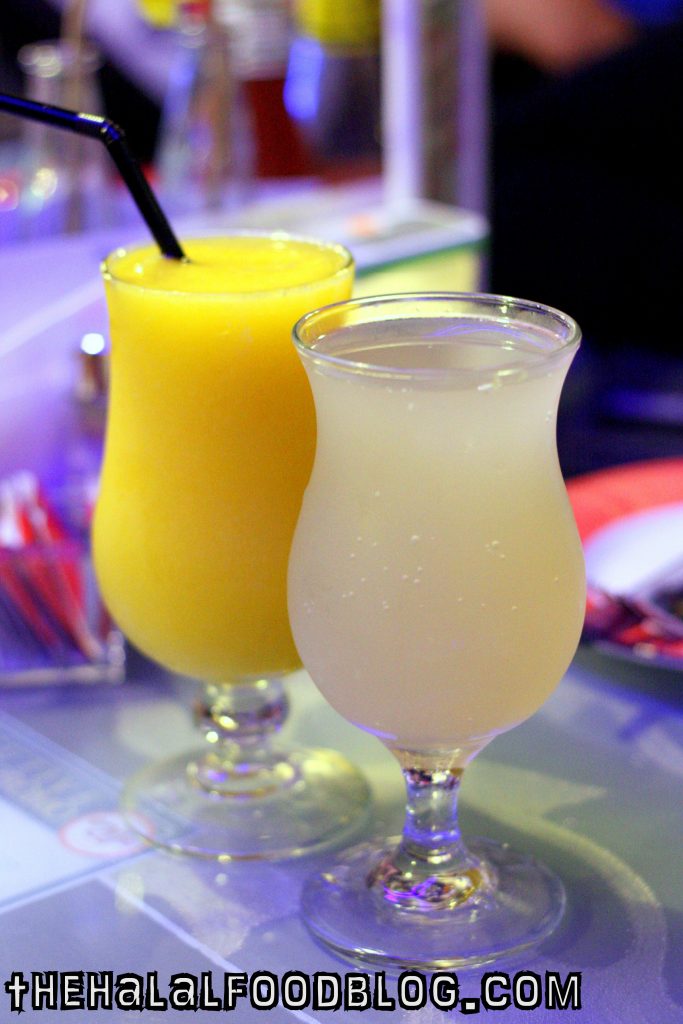 They've got a pretty decent Mocktails selection at Capstone that's another thing for sure! It's been quite awhile since I saw a Gunner on the menu (which is actually a simple mocktail of Ginger Ale, Ginger Beer and Lime Mix) so I knew I had to have one.
My Darling Wife had the Mango Lush which was also really refreshing especially with the hot weather. Some other choices to consider include the Shirley Temple and definitely try the Lime Cola.
Adam's Verdict:
Caesar's Salad with Prawns 1.5/5 — Slow Braised Lamb Shank 2.5/5 — Spaghetti Carbonara 2/5 Gunner 5/5
Maryah's Verdict:
Caesar's Salad with Prawns 2/5 — Spaghetti Carbonara 1/5 — Mango Lush 4/5
I guess overall Capstone is not really a bad place but maybe just a few improvements here and there. The staff on duty that evening were really friendly which is a big plus. They've also got  very extensive menu with something for everybody. Ranging from pasta to sandwiches to steak to pizza to Western fare and even some Asian choices too. Something for everyone's taste in there.
But I guess certain things definitely need looking at. For example (besides that Carbonara dish), one of the dishes we were served has a big chip on the side which was pretty dangerous (I found out because it scraped my arm so it's a good thing I have pretty thick skin LOL).
Will we visit Capstone again? Probably yes.
And yes. I will order the Carbonara again just to see how it turns out the 2nd time around.
142 Arab Street
(across the street from Village Landmark Hotel)
Tel: 6292 7363
www.capstonecafe.com.sg
Facebook: https://www.facebook.com/capstonecafe.arabst?fref=ts
Operating Hours:
Mondays to Thursdays – 12.30pm til 11.00pm
Fridays and Saturdays – 2.30pm til 2.30am
Sundays – 2.00pm til 11.00pm
All information (including prices, availability of item on menu and Halal status of establishment) are accurate at the time of posting. All photos used in this site are property of The Halal Food Blog unless stated otherwise.