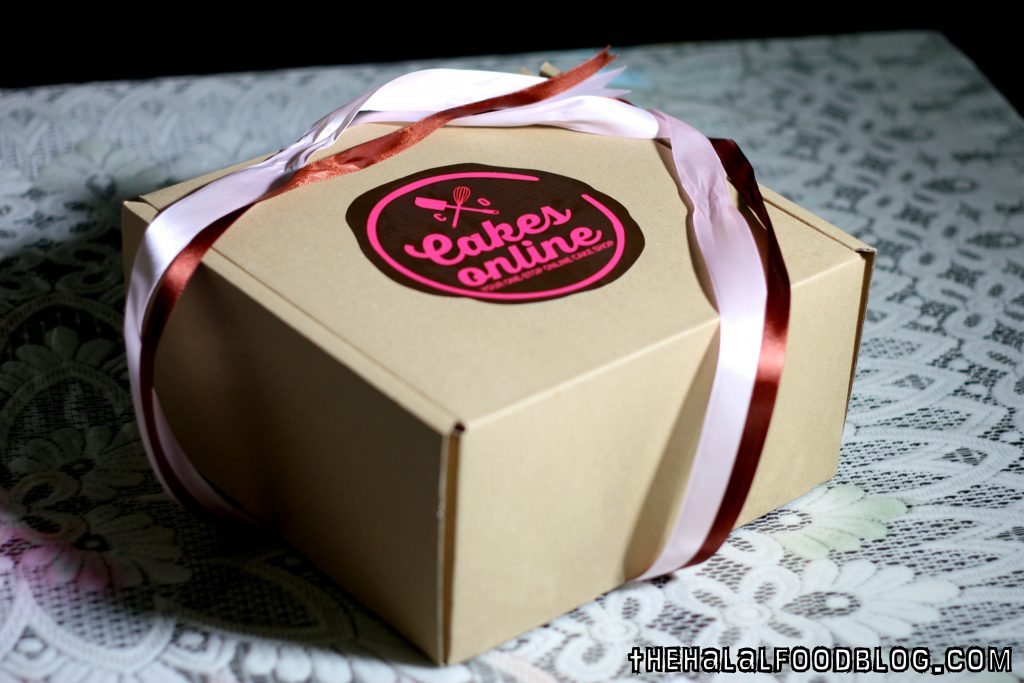 So we've just enjoyed a long CNY weekend holiday and we're almost into mid-February! Wow is 2016 going by really really fast or what?? We're already into mid-Feb already!!
Anyways, up next is a holiday that we do no celebrate and we're not telling you to go and celebrate it but what we are pointing out is that while everyone is celebrating Valentine's Day, there's no reason we should not enjoy all the great offers and makan that's out there! After all, there's never anything wrong with reminding that special someone just how special they are.
And one of the best ways? Sweets for the sweet of course!!
Cakesonline.sg is a collective of eager, bright, creative and skillful Singapore-born bakers who come up with brilliant ideas for cakes, tarts and all sorts of kitchen magic in their Halal-certified kitchen and they've come up with a special cake just for the upcoming season of love.
The Sweet Romance Cake is a great way to celebrate that special someone and of course, have some cake at the same time which is never a bad thing!
Not only does it look spectacular, it's really tasty too!!
So what makes up this amazing cake?
So we have got layers of fluffy and delicate sponge cake with a berry compote (including dried cranberries) filling up in between. This is covered with a layer of cream and the crowning glory is the special and very unique glaze.
The glaze is actually a white chocolate glaze with hints of passion fruit flavours which are unmistakable and very welcome as you dig into this rich and decadent cakes! And that lovely pink colour of the glaze is achieved by using – Beetroot powder!! Amazing right? Told you they were creative!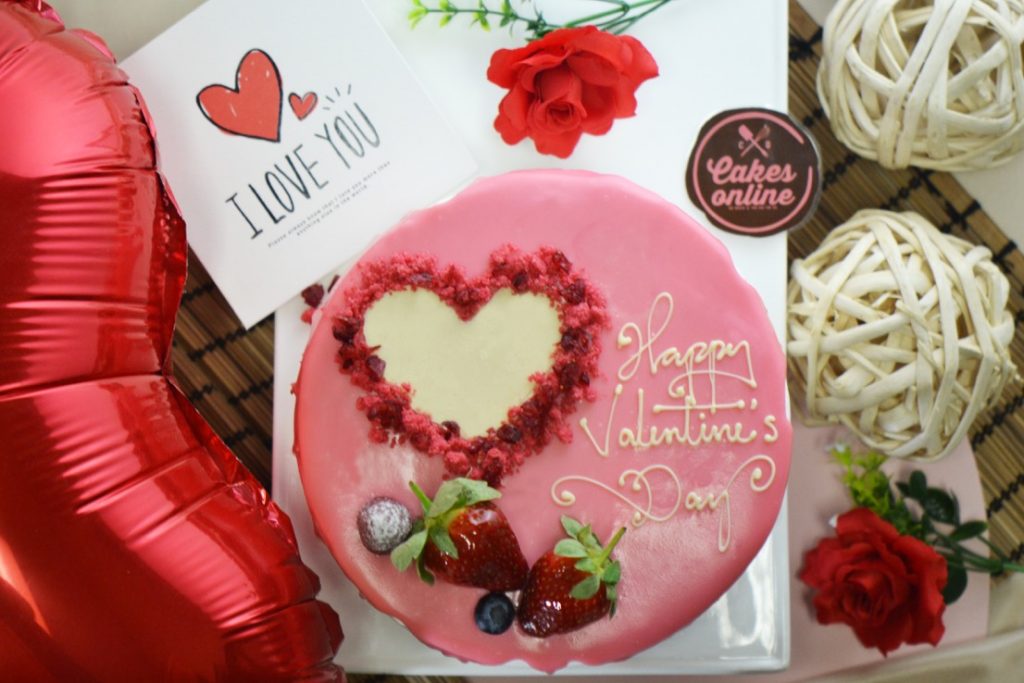 The Sweet Romance Cake by Cakesonline.sg weighs in at about 1.2kg and is priced at $55.
Delivery charges are waived for orders over $50 so this cakes means you can breathe easy because all you need to do is place your orders and leave the rest to the Cakesonline.sg team. And they also include this big heart-shaped foil balloon too! Confirmed to surprise and delight!!
Well, besides this cake, they also have loads of other stuff to check out including a Selfie Cake!
And you can choose, customize and settle everything without even needing to head down to any shop. Super convenient and a great choice for any celebration.
So head down to Cakesonline.sg and browse and order. If you're not sure who to send the cake to, The Halal Food Blog Team is available LOL
PS if anyone needs to see the MUIS Halal certification for Cakesonline.sg (under The Baking Kitchen), please feel free to drop us an email okay 🙂
www.cakesonline.sg
All information (including prices, availability of item on menu and Halal status of establishment) are accurate at the time of posting. All photos used in this site are property of The Halal Food Blog unless stated otherwise.