Do you remember our first (and very EPIC) visit to Cajun On Wheels?
They were newly-certified Halal then and had only one location at Pasarbella Suntec. Well, a few years later and they are still as popular as ever with an updated menu and a 2nd location too!
We may have been a little late but better late than never they say and so we paid a visit to their 2nd outlet located at Plaza Singapura to try some of the new things on their menu!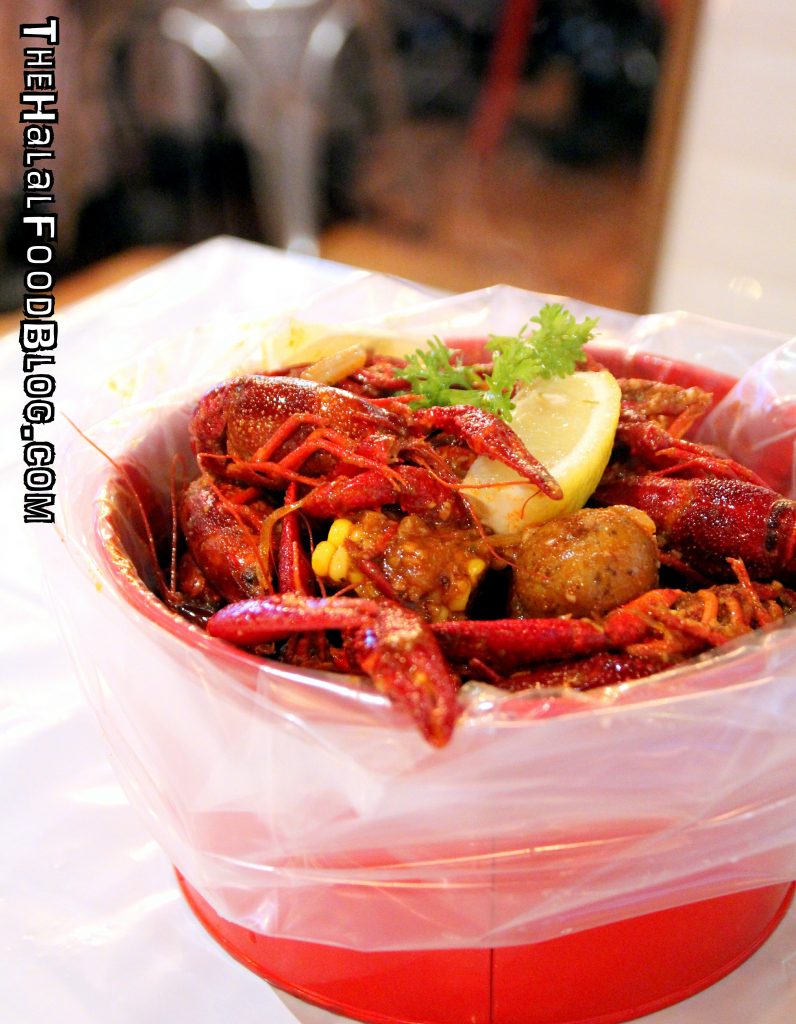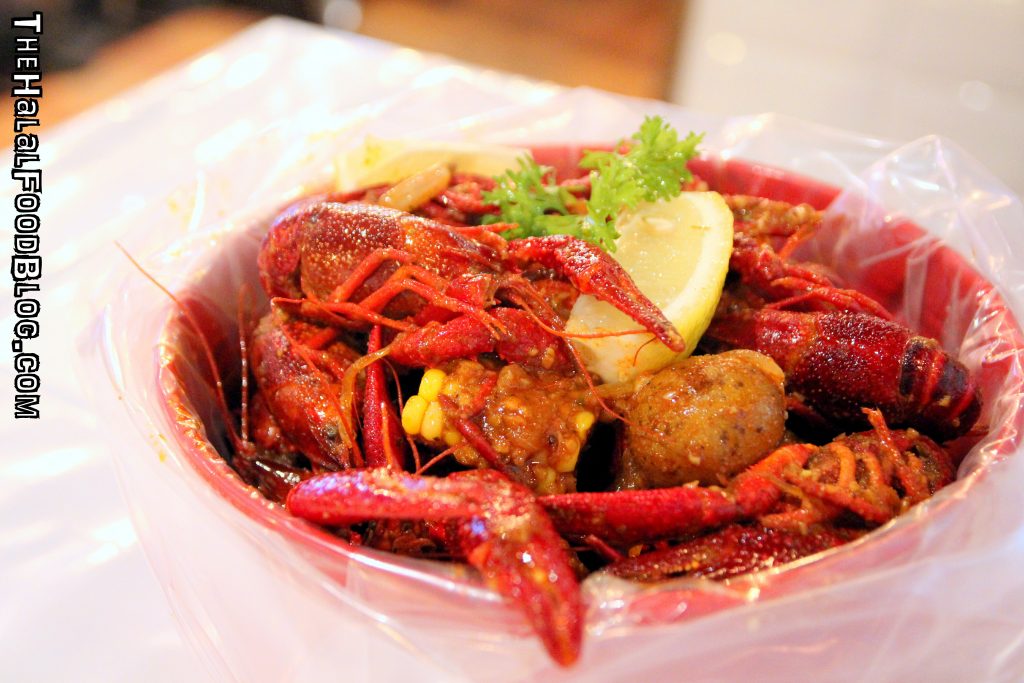 So at Cajun On Wheels, we've had crabs, clams, mussels, prawns and even lobsters but this was a new one – Crawfish! Now, I reckon some of you are probably scratching your heads on this one… Crawfish? Apa tu?
Well, first things first – it's NOT the same as Crayfish fish okay. That's got a Y and this one has got a W. So technically,  you're getting more 'craw-craw' then 'cray-cray' 😛
It looks like a lobster but… technically it's kinda like a mini-lobster LOL
Just like bigger lobster, most of the crawfish is pretty much shell so you get quite a limited amount of flesh. But trust me – that bit is so power. It's kinda like a cross between prawn and lobster but a bit firmer. This means you get plenty of bite especially when you mop it up with that sauce.
Cajun On Wheels is famed for serving up Southern-style Louisiana seafood and crawfish is a prime example of the best of the best when it comes to Southern-style cooking!
The Incrawdibles is prepared with this Old Bay Seasoning boil which is really sedap (think of it as herby + spicy) and you even get to choose Medium, Hot or Spicy levels. Priced at $42 for 500gm or $79 for 1kg. Just how much did I enjoy the Incrawdibles? Well, let's just say I'd always order the 1kg (and probably finish it myself!). 😀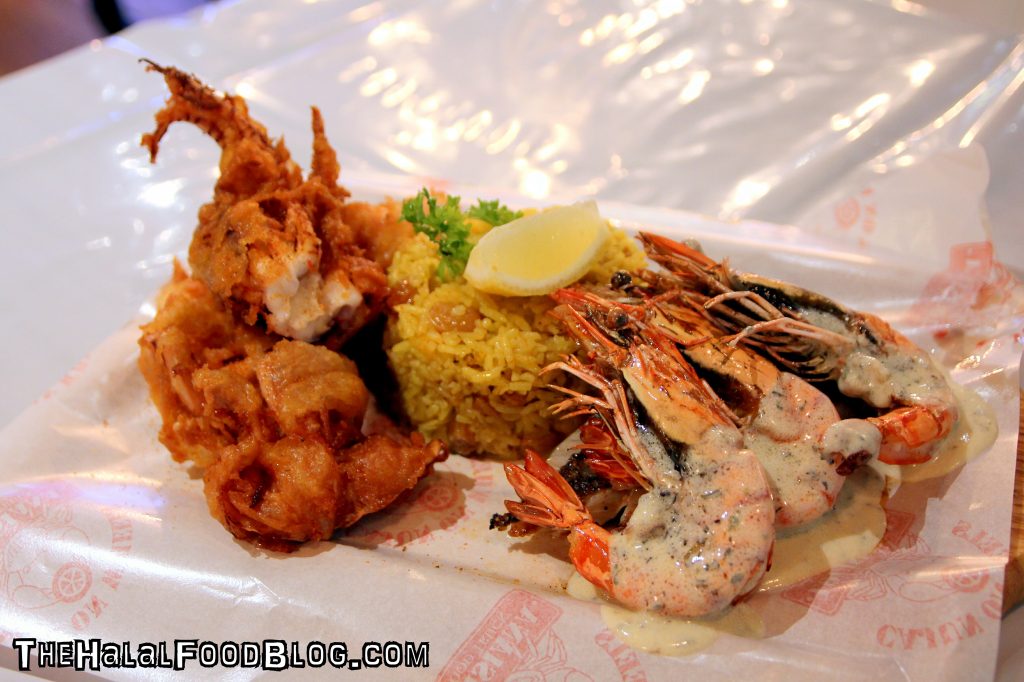 Platters are always great for sharing especially because they have a bit of everything so everyone can tuck in to their favourites (plus it's always nice to share right? LOL)
The Naughty Platter boasts a line-up that pretty much has everything you need to get the party started. Grilled Tiger Prawns bathed in a creamy herb butter sauce were so good that even I, who is so-not-the-prawn guy, found myself savouring the sweet prawns with that delicious sauce! They've also got a battered and deep-fried squid and seabass fillet (hiding behind the squid in the photo!) all tied together by some Pilaf Rice (or you could choose Aglio Olio pasta!).
This is the perfect choice for a started especially when you've got a big group! Gets the appetite going before you dig in to your mains!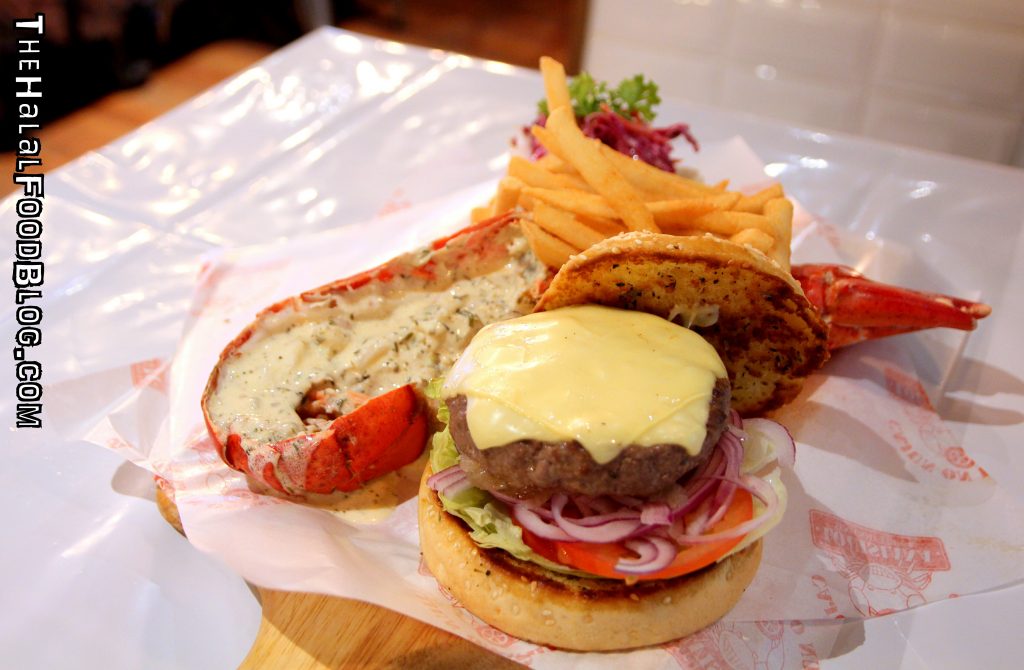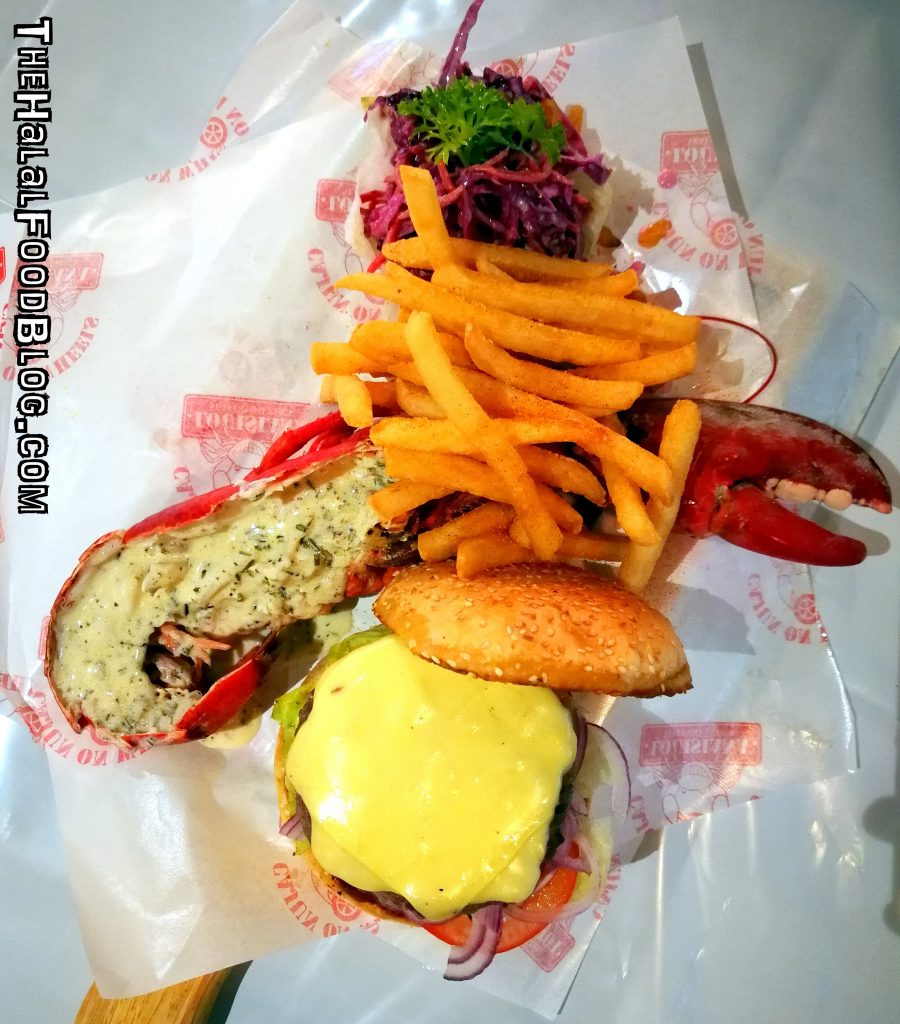 AMBIK KAU!! 😛
Or should I say… Ambik C.O.W! LOL The Crusty C.O.W Burger is Cajun On Wheels' version of the classic Surf N' Turf dish but instead of a steak or some lamb chops, you get a nice, big, juicy BURGER!! (And it's not called C.O.W because it's a beef patty, which it is, but it's actually an acronym for Cajun On Wheels. Just in case you missed that LOL)
And for the 'Surf' component, what's better than some lobster am I right or am I right?
(I'm right)
Chomp down on that 100% Beef patty that's accompanied by plenty of crisp veggies and crowned with golden cheese! This is one of those BIG burgers so if you can't pick it up to take a nice big bite, don't be ashamed to just cut into it with a fork and knife okay LOL
On the side, half a lobster lays there waiting for you 😛
Plenty of that rich, creamy (and obviously sedap) butter herb sauce means this is one decadent bite you're not gonna wanna miss for sure.
Add Cajun Fries, Sweet Potato Fries and Coleslaw on the side to complete the meal!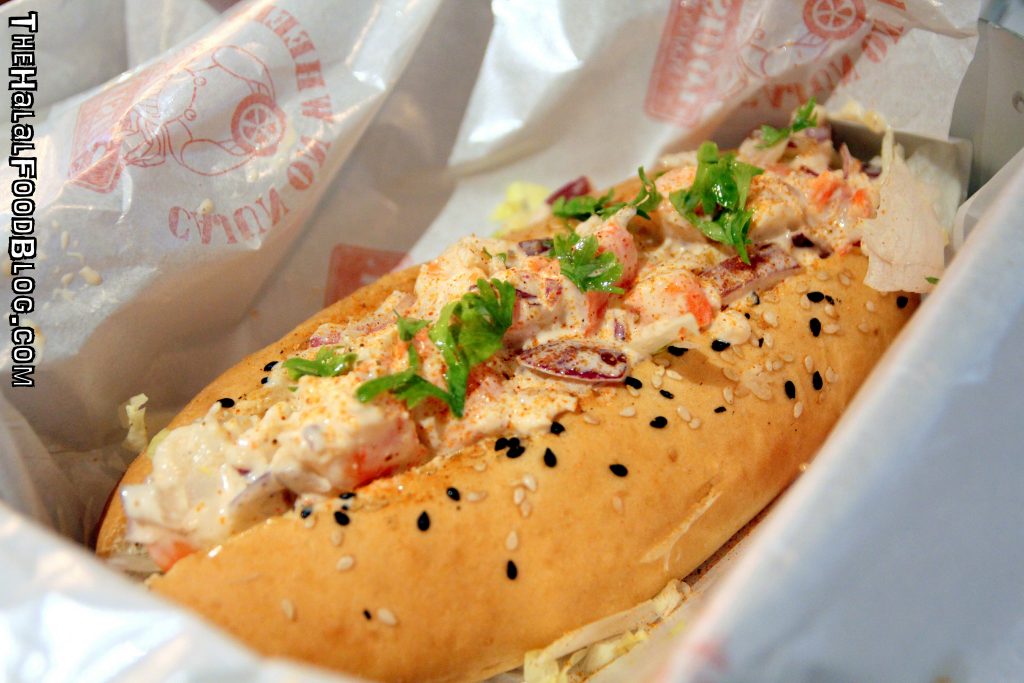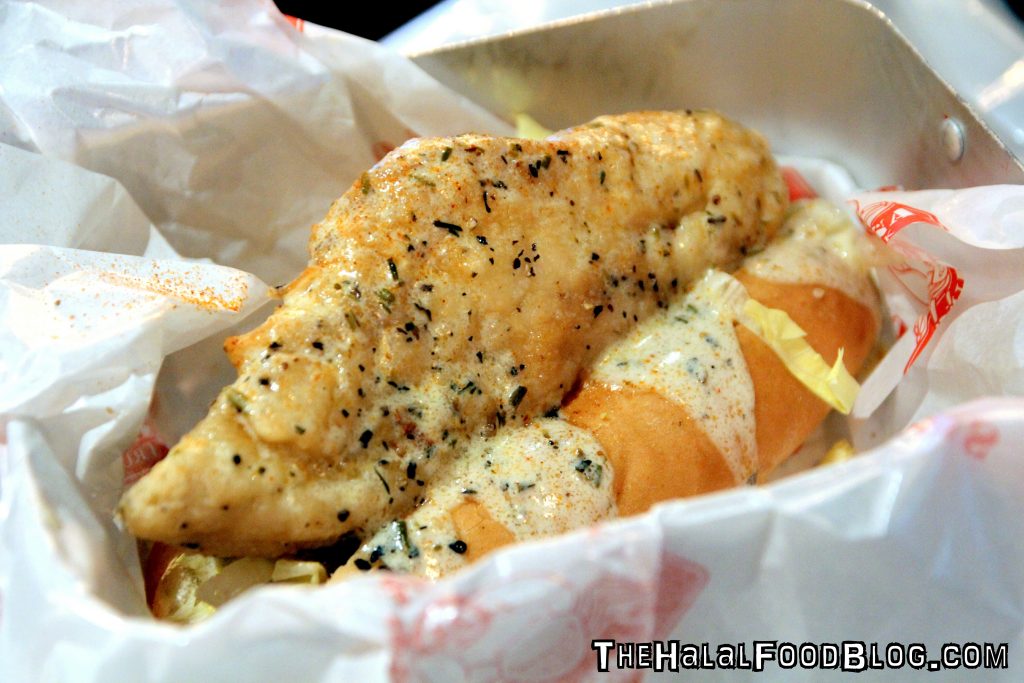 I know quite a lot of you are on the hunt for the elusive (Halal) Lobster Roll but unfortunately – not so easy to find right? Well, they've got the next best thing at Cajun On Wheels.
The Prawn Roll and the Sea Bass Roll are great options if you want something 'light' (I use that term very loosely LOL) but is still gonna fill you up and it's gotta be tasty right? Fresh prawns or a Sea Bass fillet in between a warm, soft roll? Sounds good!
In fact, I personally feel that it would be great if it was a Crawfish Roll! All that crawfish meat… POWER!
PS it's actually quit big lah now that I think about it (looks smaller in the photos!)
Of course, a meal at Cajun On Wheels is not complete without some seafood in a bucket!!
Woot woot!! I don't know about you but there's just something about seeing all that seafood being poured out in front of you lah! Really gets my mouth watering!!! 😛
Anyways, they've got sizes so you can take your pick whether it's a small or large group! The more the merrier we say!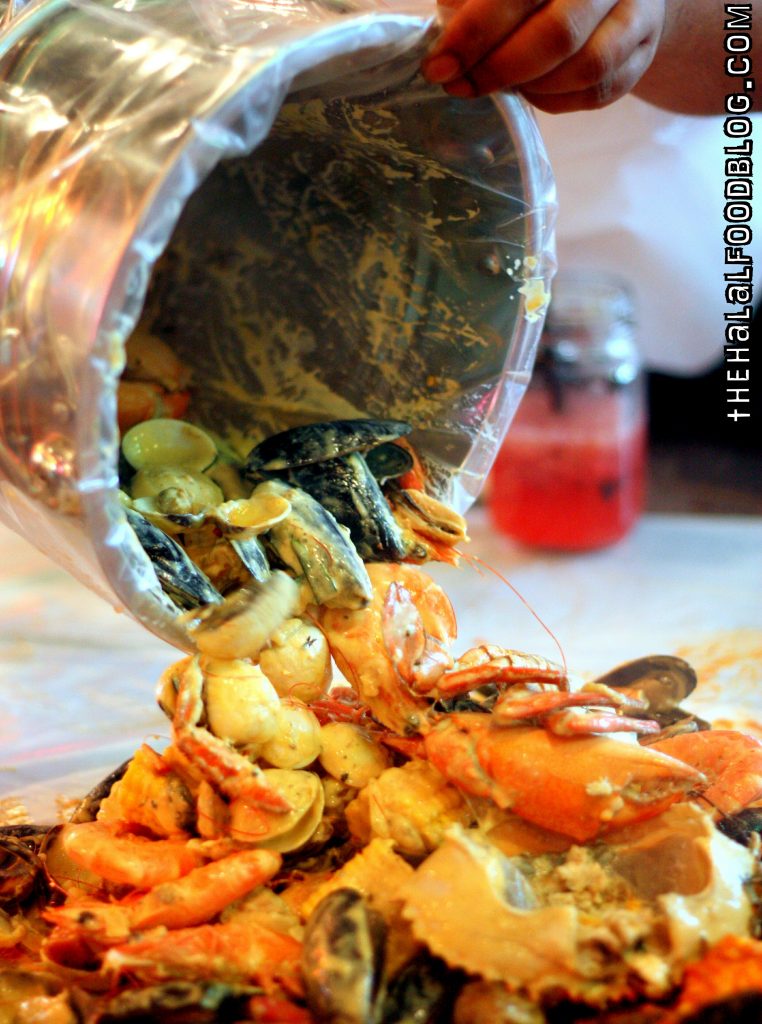 You even get your own pick out of the many sauces they have at Cajun On Wheels. We've tried them ALL and you would probably remember some of them from our previous visits.
You've got Chilli Crab, Chilli Egg (which is pretty much almost the same as Chilli Crab), Thai Red Curry, Butter Herb, our all time-favourite Salted Egg Yolk and a new addition to the line-up – Spicy Cheese Soil! Yes, it's true – you'll notice that there are some sauces that are no longer available (like the Tom Yam Talay and fan-favourite Sambal Belacan) but it's still a really good and tasty line-up.
So gather up the gang, take your pick from the menu and pour that bucket out!
Finger-licking good times await 😀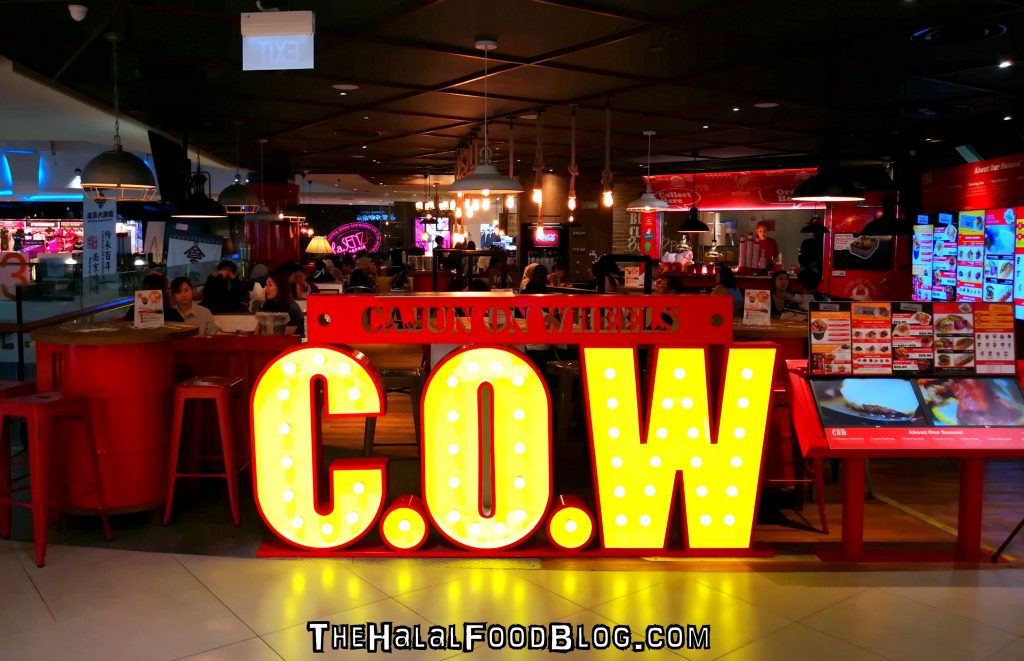 CAJUN ON WHEELS
www.cajunonwheels.com/singapore
Facebook: www.facebook.com/CajunOnWheels
Instagram: www.instagram.com/cajunonwheels_sg
Plaza Singapura
68 Orchard Rd
#03-92 S 238839
Operating Hours: 11.00am to 10P.00pm Daily
Pasarbella (Suntec)
3 Temasek Blvd, 455-456 / 459-461
Suntec City  S 038983
Operating Hours: 11.00am to 10P.00pm Daily
All information (including prices, availability of item on menu and Halal status of establishment) are accurate at the time of posting. All photos used in this site are property of The Halal Food Blog unless stated otherwise.