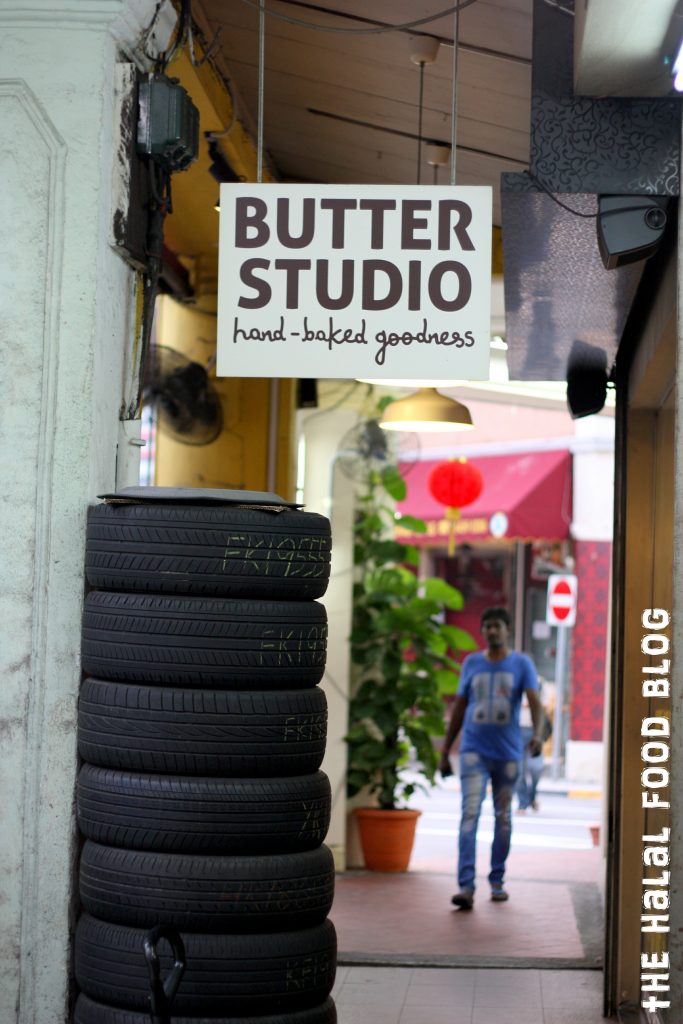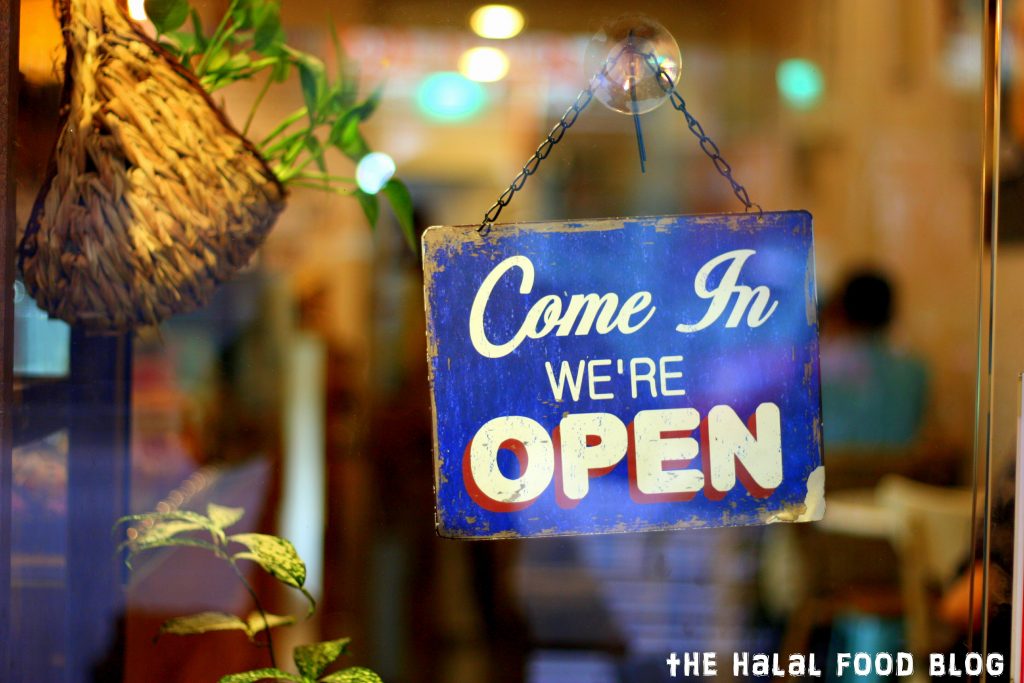 Making your way along Jalan Besar, so many things to see and so much atmosphere to soak up.
People running around. Hustle and bustle all around you. Life rushing right past us.
But if you slow down.. look closely.. you'll find a place that's ready to welcome you to not only good eats but also a chance to relax and slow things down a little.
I remember the first time we came across Butter Studio, it was just a small outlet at Changi Airport T3. And now, a couple of years later, they've opened a few more including this gem along Jalan Besar. With more than just cupcakes on their menu, Butter Studio offers you the chance to have some right proper makan while chillax-ing with your kaki.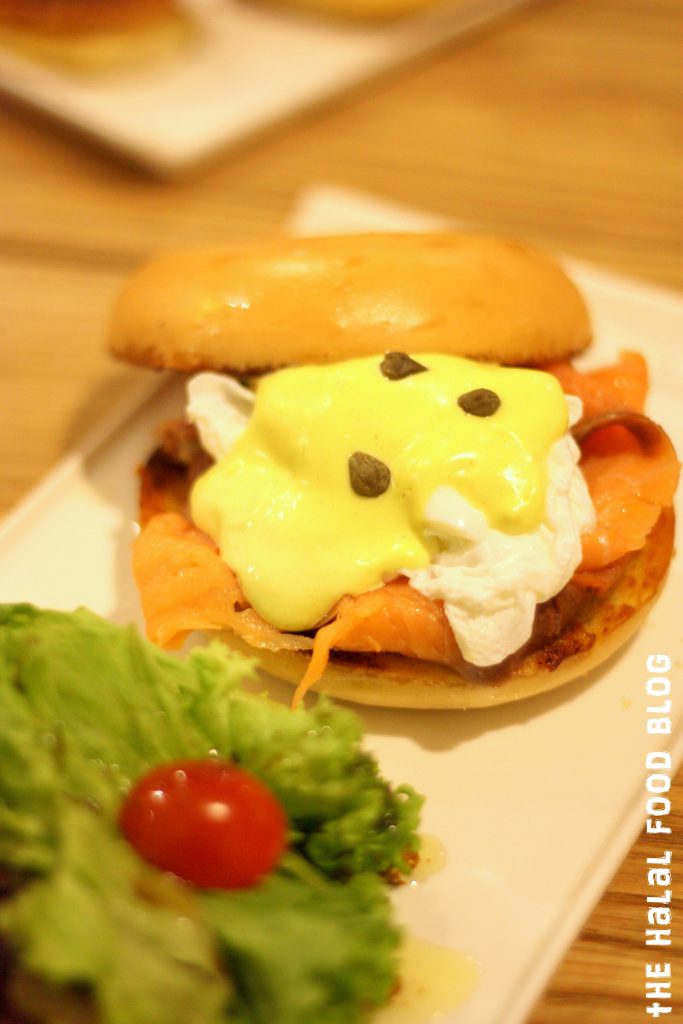 Butter Studio's take on Eggs Royale is bound to put a smile on your face when it arrives.
Yeah you all love Eggs Benedict (which is the one with the Turkey/Chicken Ham.. yeah we'll get to that later…) but I'm pretty sure that there are plenty of fans for this version with Smoked Salmon too!
So you've got some toasted bagels (which is an excellent touch because it's SO HARD to get a proper bagel lah) and on the bagels you'll find Norwegian Smoked Salmon, a beautifully poached egg and finished with an original made-in-house Wasabi Hollandaise. Oh yeah that's right – Wasabi Hollandaise!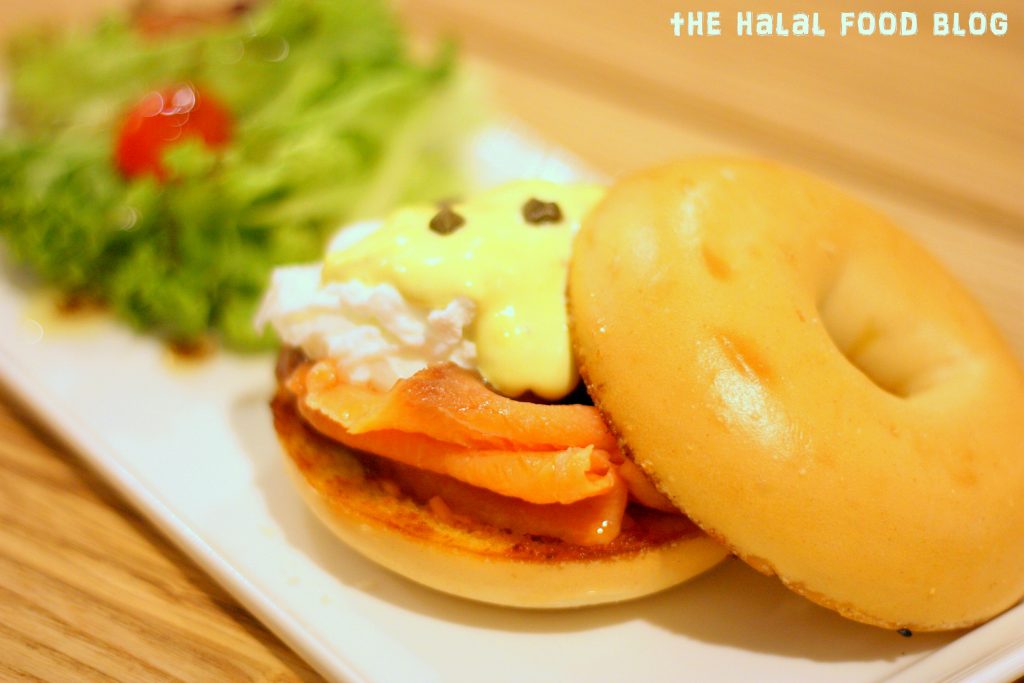 The quality of the ingredients is top notch and very evident when you take a nice big chomp of this dish. The Norwegian Smoked Salmon has that wonderful flavour that has a salty edge but is not going to completely cancel out the other elements of the dish.
Case in point – the Wasabi Hollandaise!
The Wasabi Hollandaise is really well-balanced and goes very well here. I think fans of Wasabi will be very pleased that the flavour of Wasabi is captured here but at the same time people who don't really like or have not tried Wasabi will be able to enjoy this because it is not a very strong overwhelming sauce. Distinct flavour but not overwhelming.
And I'm sure I don't have to start about the poached egg… You know we have a thing for runny yolks and the one here does not disappoint! A great dish overall and a meal in itself that's also great for sharing between 2.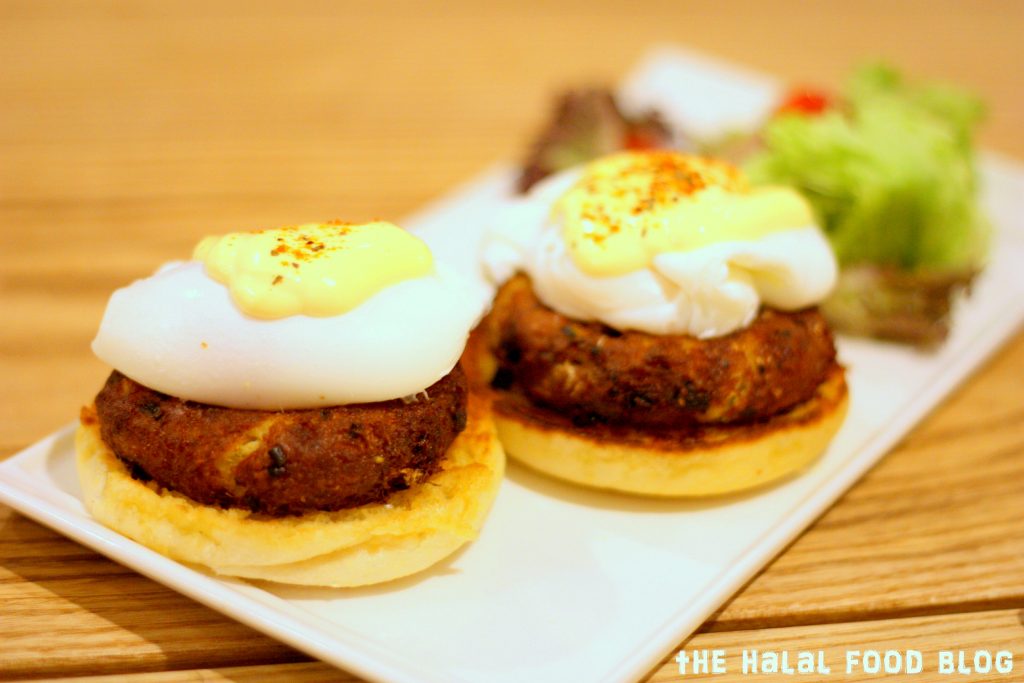 More poached eggs galore here but a little something different at the same time.
So they've swapped out the bagels for English muffins (toasted of course!) with Butter Studio's handmade signature crab cakes with a perfectly poached egg with some traditional Hollandaise sauce this time.
I'm guessing this is starting to sound a little more familiar right? But what's with the crab cakes you're asking?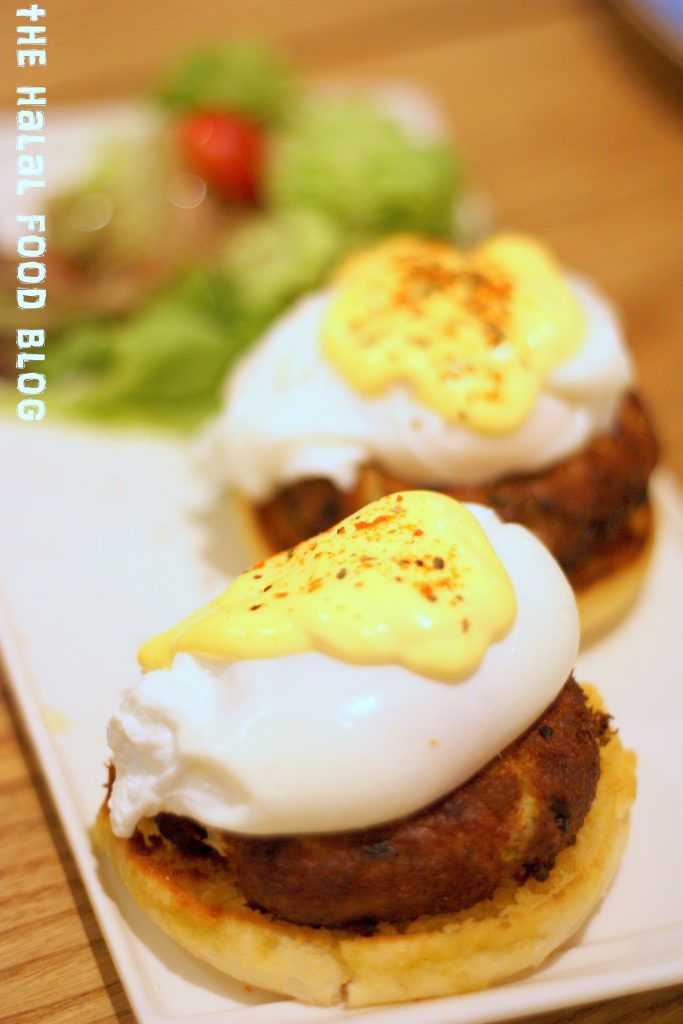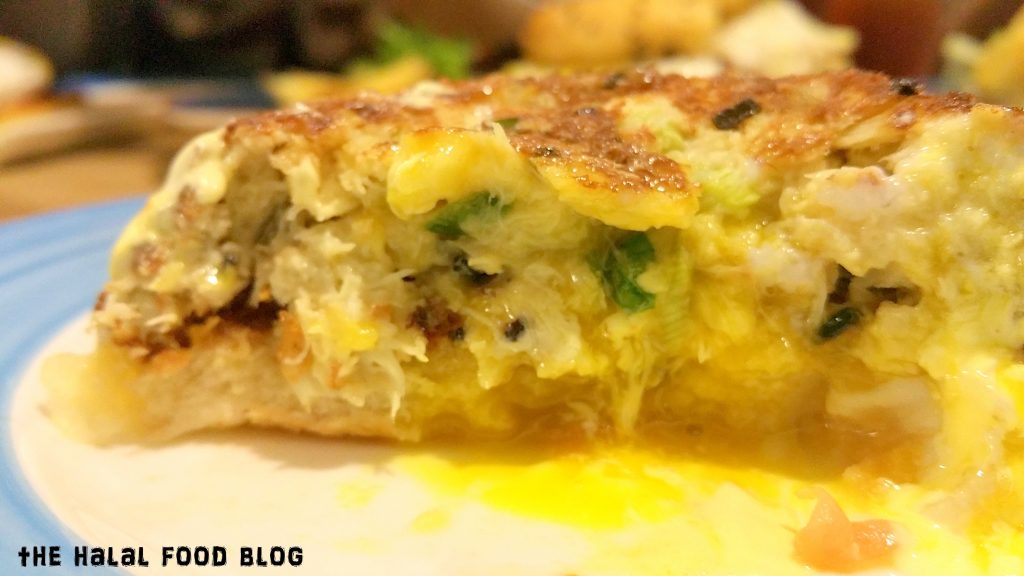 The crab cake just happens to be the star of the dish in our honest opinion! The fact that it's handmade freshly at The Butter Studio is even more amazing because it's not easy to have a good crab cake we can tell you that for sure!
So can even see the bits of crab meat as you cut into the crab cake. All killer no filler! (That just means it's all the real deal in there and not some murderous tendency okay) Cut into your poach egg and let the crab cake soak in all that eggy goodness for enhanced effects LOL
Tell us honestly that pic is not making you crave at least a little bit… ;P
Okay let's come back to the eggs a little later.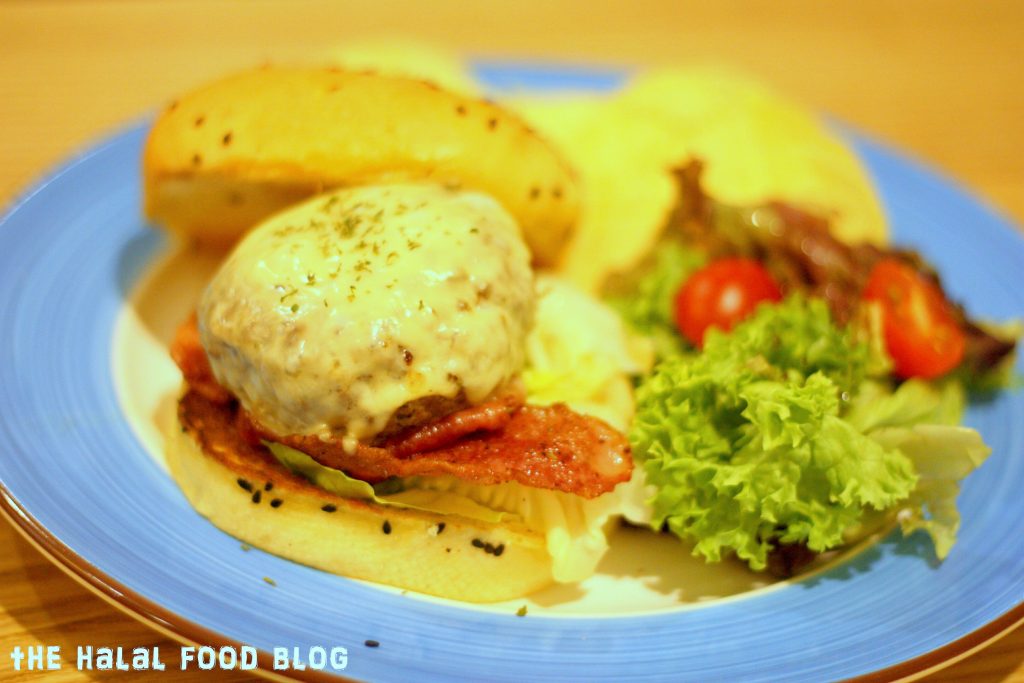 Looking for a burger to satisfy? Well, Butter Studio is "gonna make you an offer you can't refuse."
(Yes. Besides Star Wars, we are also big fans of The Godfather LOL what's next huh?)
Check out the size of that burger! Another made-in-house patty here made with beef and seasoned with rosemary and sage on a buttered bun. Still not enough? Add some crispy bacon strips! STILL NOT ENOUGH? Well they put cheese on the burger and it totally melts over the patty. Yums!!
Now you can see why they call this The Godfather Burger!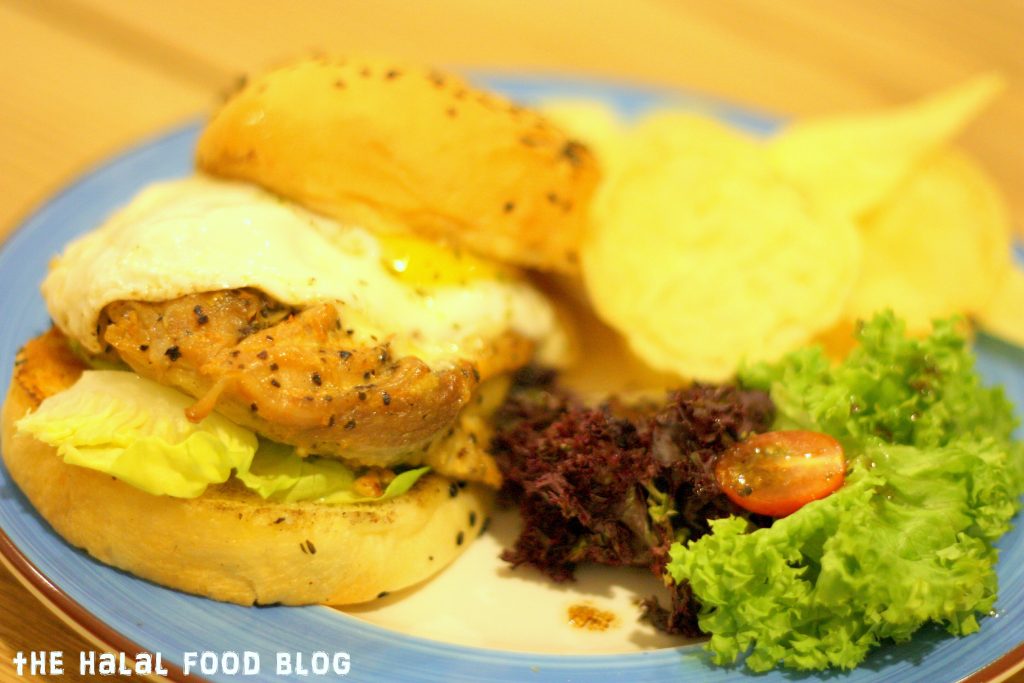 If you're more of a chicken fan, check out the Cajun Chicken Burger for your chicken fix!
A tender and succulent grilled chicken thigh fillet rests atop a buttered bun with a sunny side-up right on top. The chicken thigh fillet is seasoned with Cajun spices and for an added kick, there's a Cajun spiced sauce too!
Besides burgers, they also have the Grilled Mushroom Chicken Chop and the English Beef Shepherd's Pie!
(That Shepherd's Pie is in our targets…. Just waiting for next visit… LOL)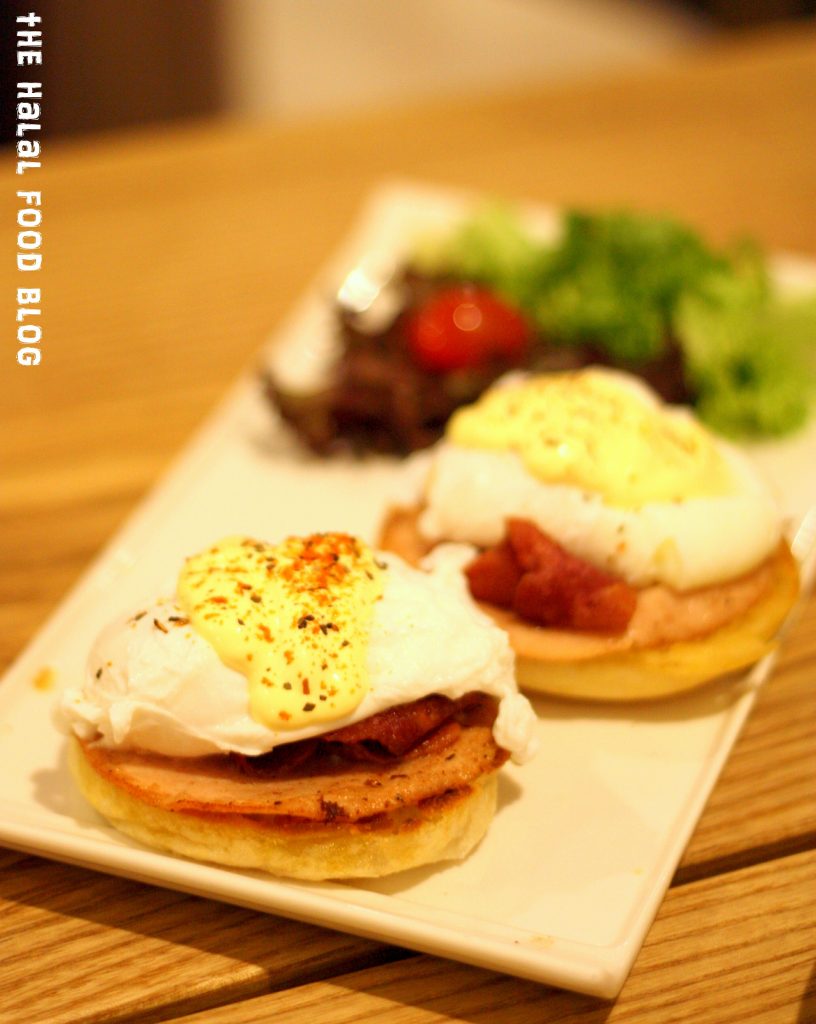 Morning Benedict ($12.50)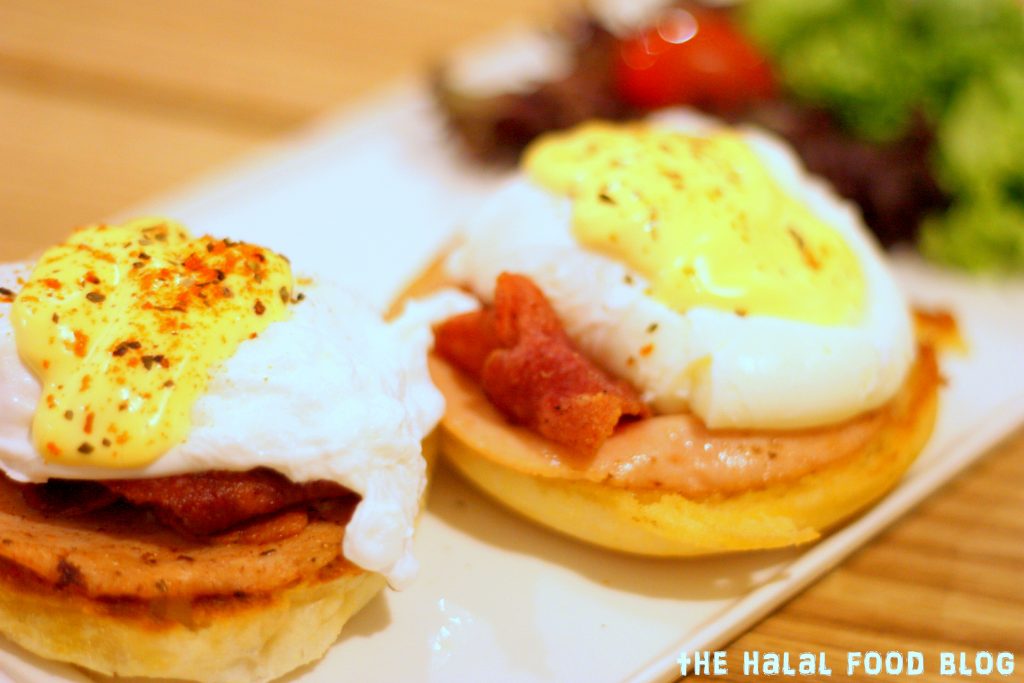 So we promised more poached egg glory so here we have the more 'traditional' Eggs Benedict dish in the form of the Morning Benedict. But as traditional as it is, Butter Studio still manages to up the level a little bit!
So a toasted English Muffin starts us off and on top we pile on turkey bacon AND chicken ham!
And of course, the crowning glory is a poached egg just waiting to fulfill its destiny to ooze all over your plate. And let's not forget the creamy delicious Hollandaise sauce to round off this fantastic dish.
And in case we haven't mentioned… the poached eggs here are egg-cellent!! *crickets*
(Oh you know we have a thing for poached eggs right…)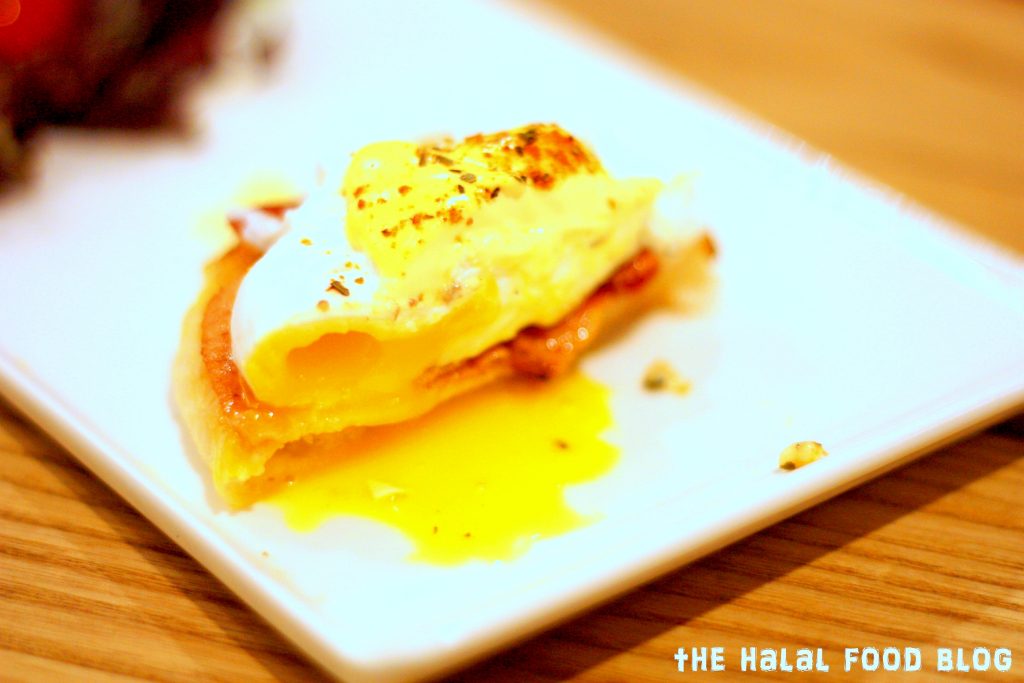 So when you go to a makan place with 'Butter' in the name somewhere, you're gonna expect to have some buttery cakes and pastries and all that right? Well, Butter Studio does not disappoint!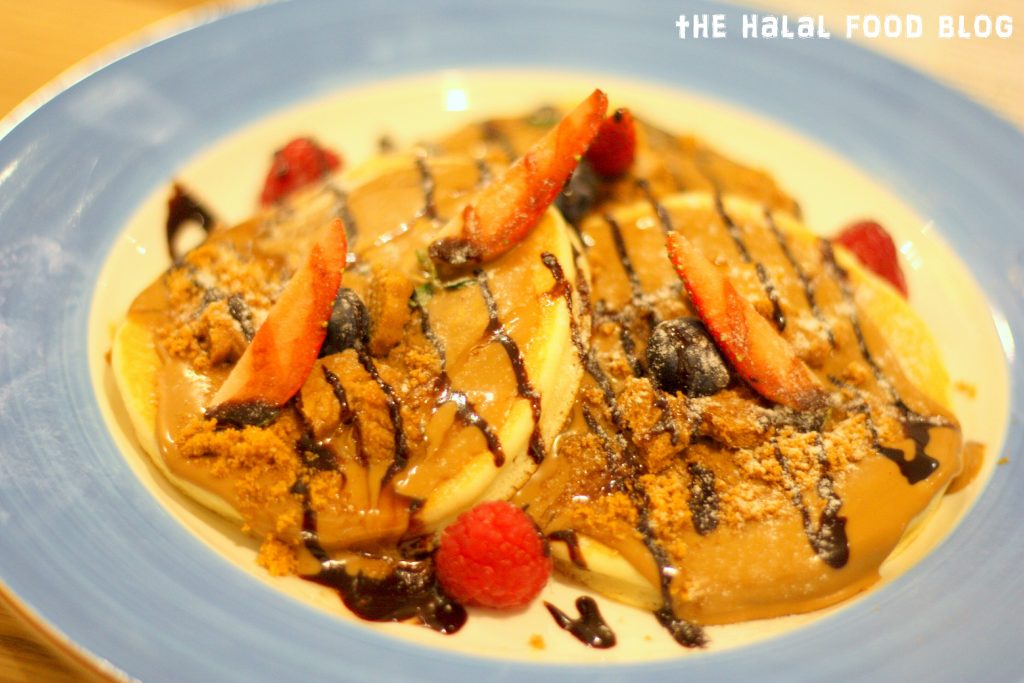 Can you believe that of all the times I have been talking about Speculoos, this was actually going to be the first time I was trying it??? Jakun or what!! So would it live up to all the hype I've been hearing about Speculoos?
ZOMG YES YES YES!
A trio of Buttermilk pancakes all nice and warm and fluffy plus a generous helping of Speculoos Cookie Butter, gingersnap cookies crumbled all over and then plus maple syrup some more! Whoa! That's my kind of serving!!! They even add some strawberry slices, raspberries and blueberries in case you're still craving for more LOL
And I have to say I quite enjoyed my first encounter with Speculoos! No idea why I put it off for so long!
(Did you know that the original Dutch pronunciation is 'Speck-er-laas' and not 'Speck-you-loos'? Yes yes we here at The Halal Food Blog are more than just pretty faces and big appetites… We know some stuff too. Thanks to Google and Wikipedia LOL)
Well, however you pronounce it, Speculoos is the bomb and these Butter Studio pancakes are a prime example!!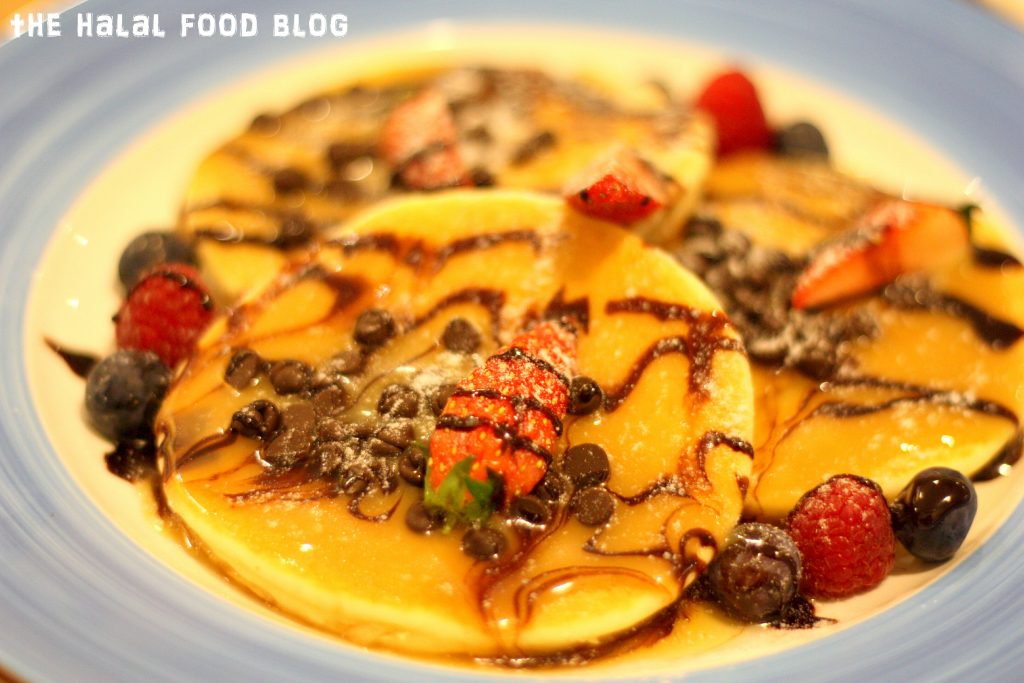 You might also wanna try the Butterscotch Chocolate Chip pancakes. The Buttermilk pancakes at Butter Studio are absolutely delightful. They're not too thick and just the right size so you don't get so overwhelmed after awhile. Especially power with all the other goodies laid out on top!
Butterscotch sauce and dark chocolate chips? Perfect pairing!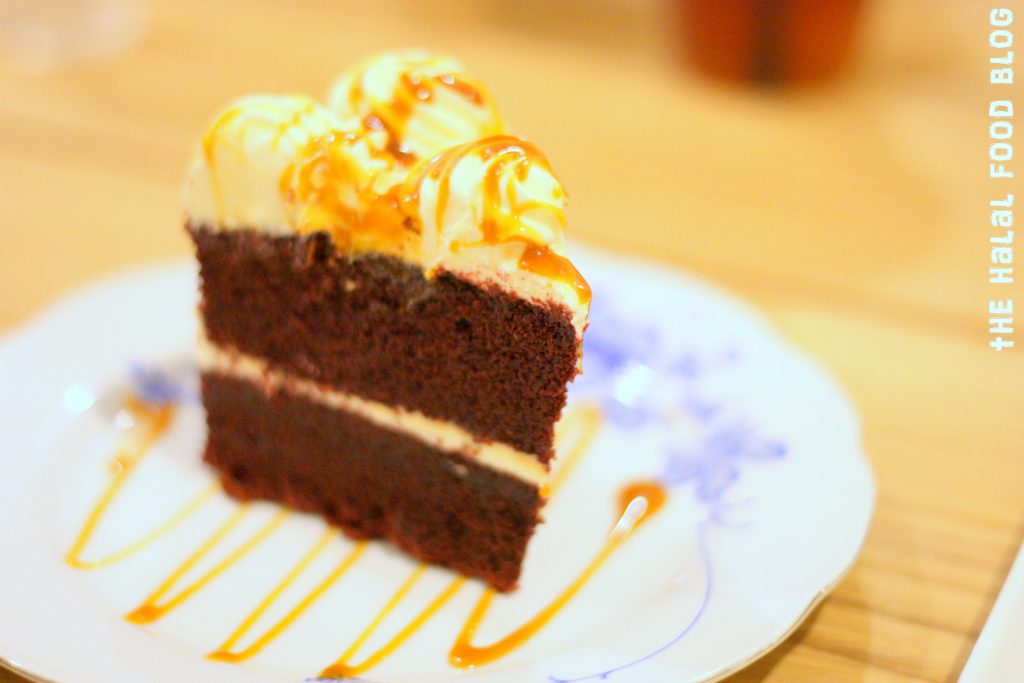 If you're looking for lighter desserts to enjoy after your meal, then fret not because there's more than just pancakes on the desserts menu at Butter Studio.
Try the favourite Salted Caramel Red Velvet cake which is bound to set hearts aflutter LOL
Come on lah everyone loves a good Red Velvet cake right?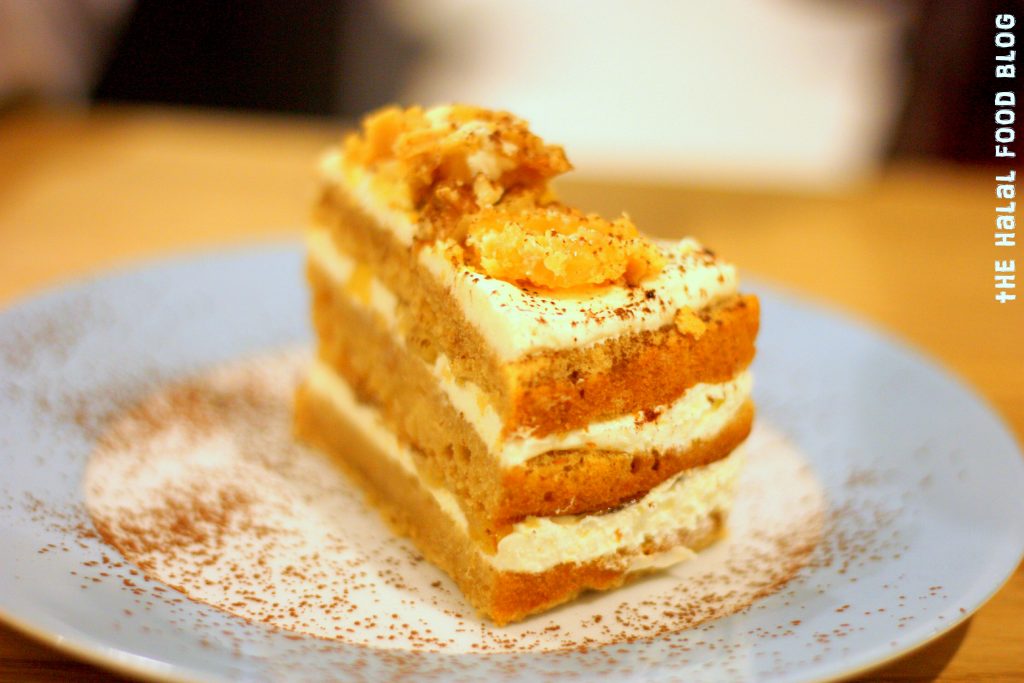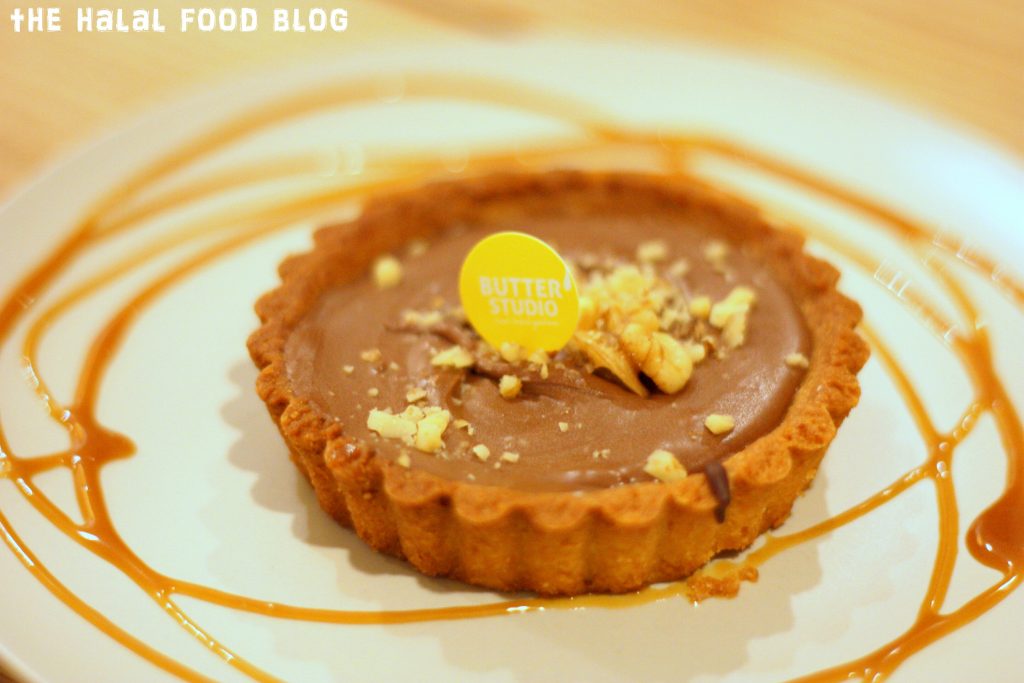 Or if Red Velvet is really not your thing (pffffft) then how about the Spiced Carrot Walnut cake instead?
Goes perfect with coffee or a pot of tea!  12 types of coffee and 9 different types of tea!
Maybe a Sea Salt Nutella Tart? The contrast between the sweet and the slightly salty here makes for a delicious tart! Plus it's Nutella so automatically 1000x win!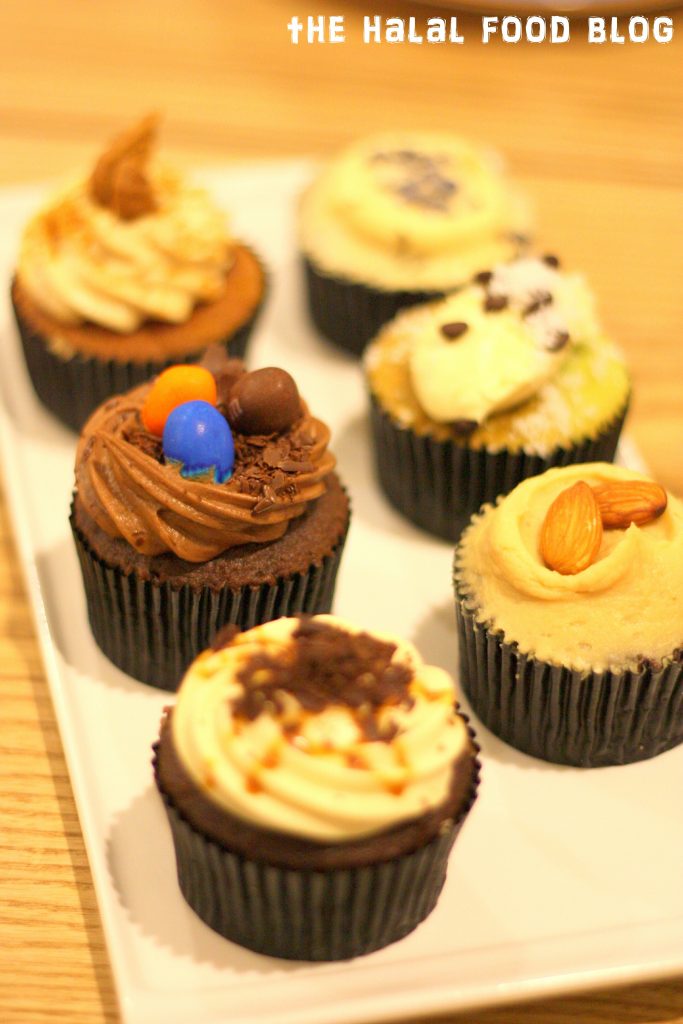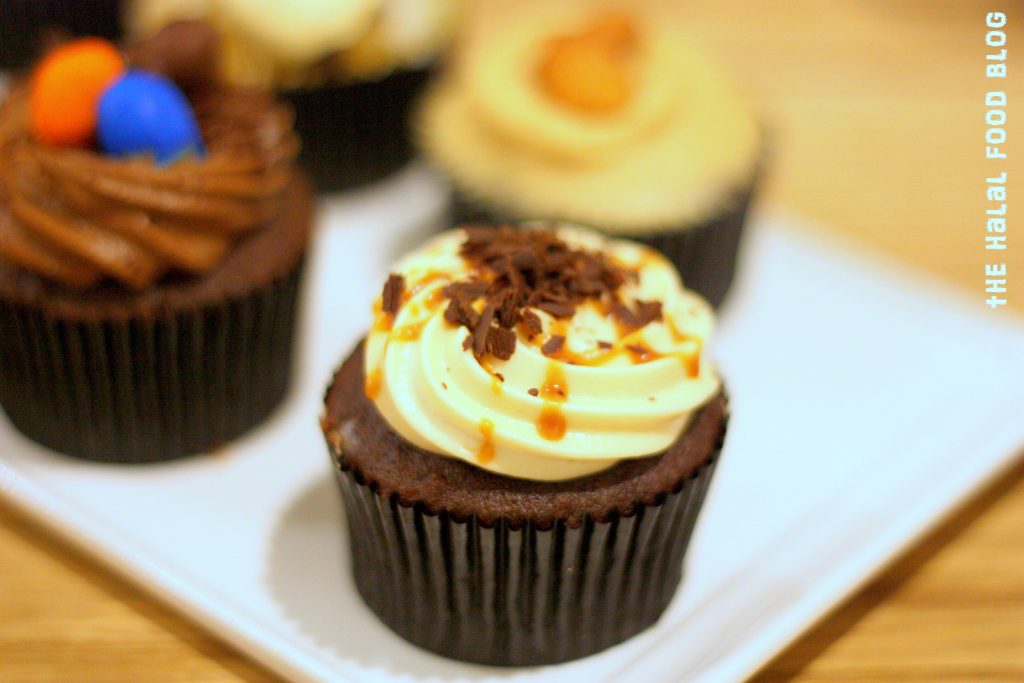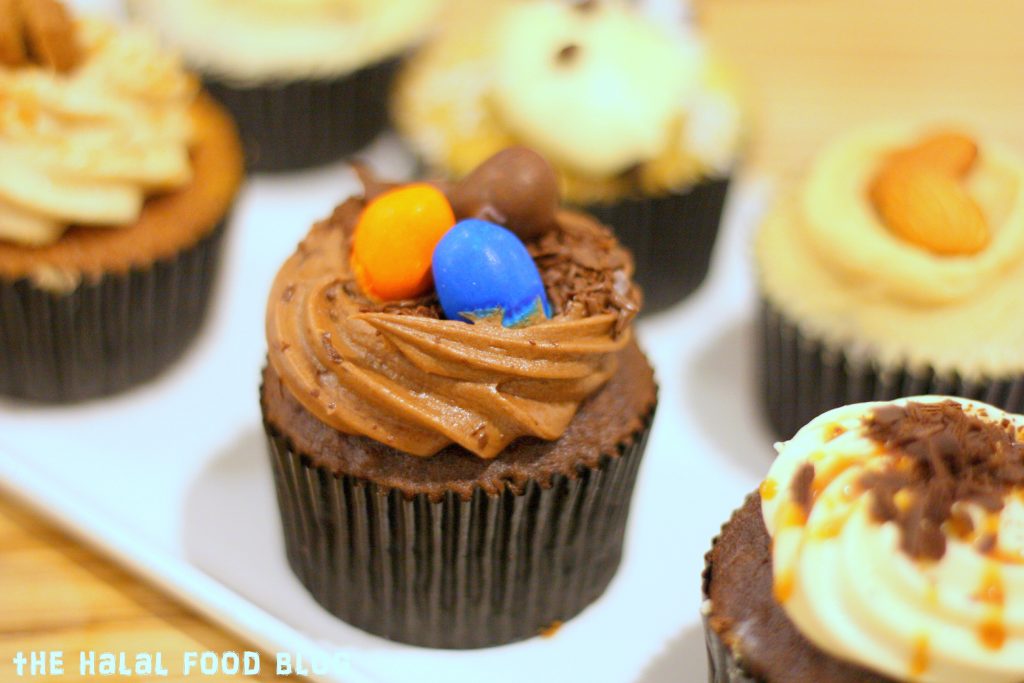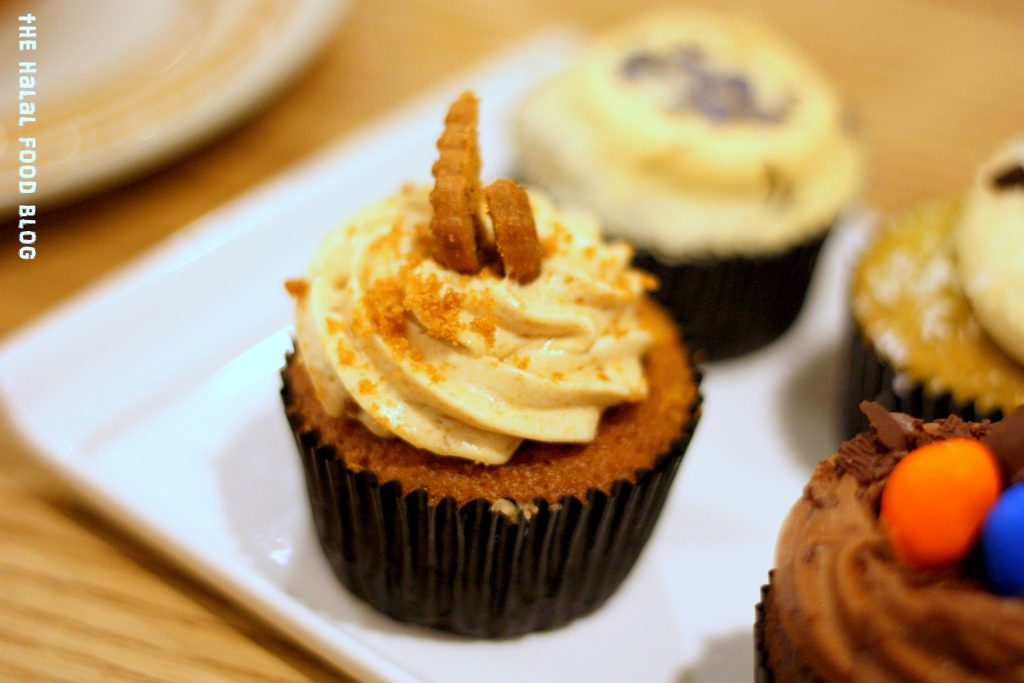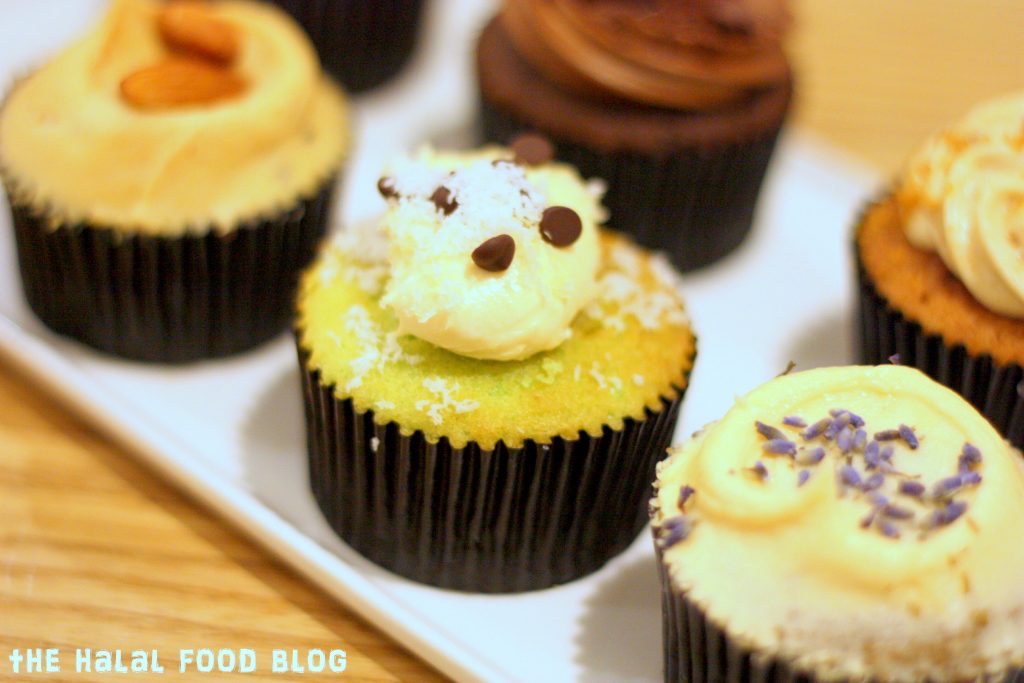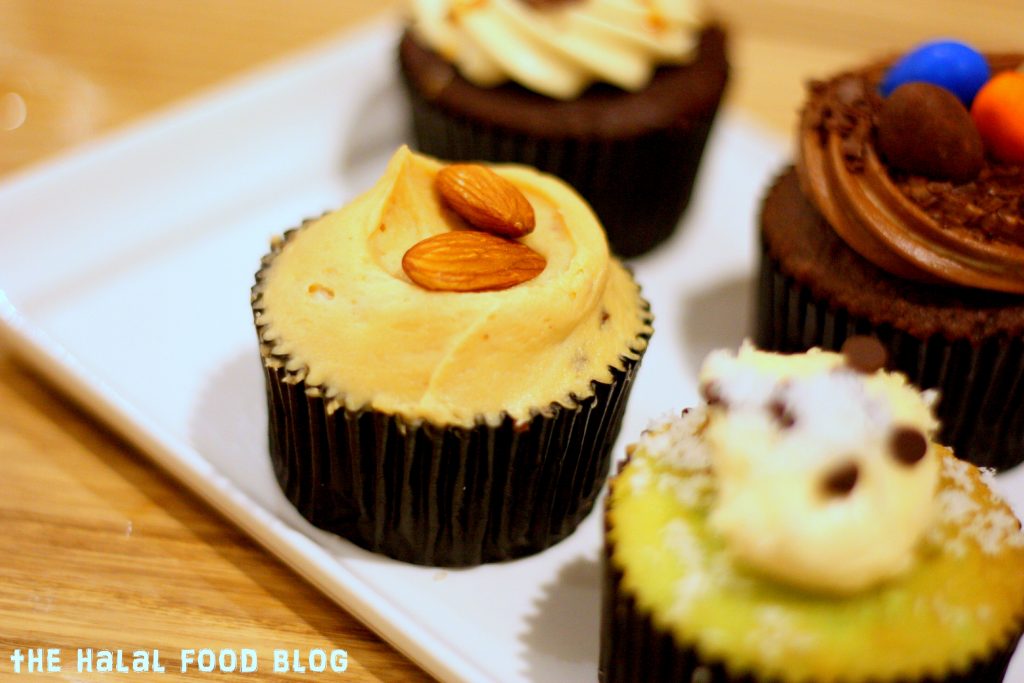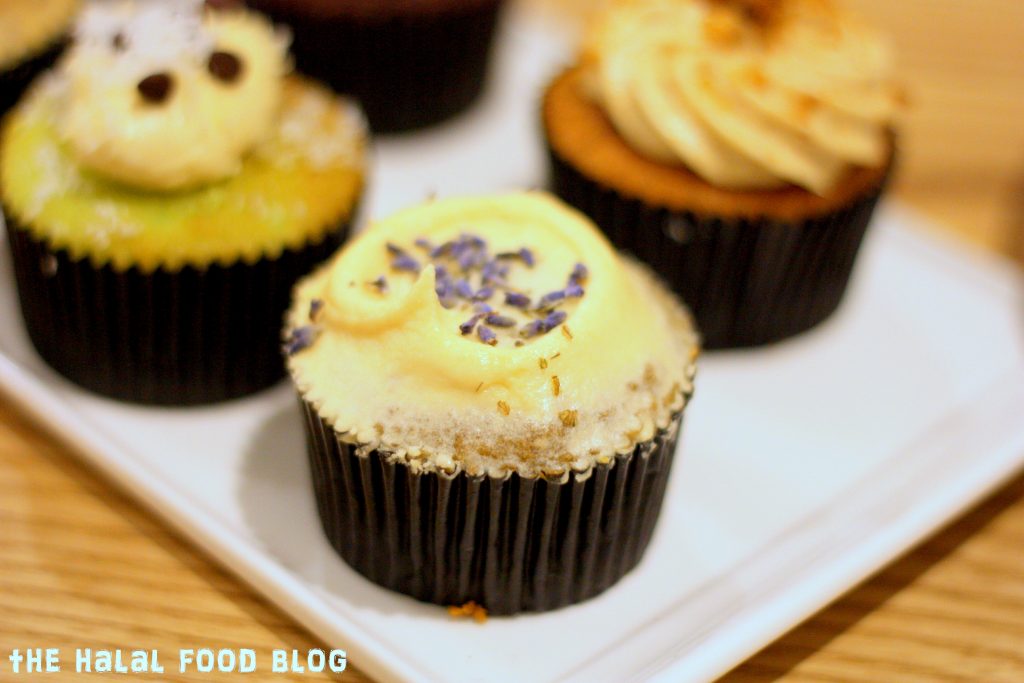 Remember when I mentioned the first time we came across Butter Studio at Changi Airport T3 a few years ago? Well, back then, we sat down and had a couple of cupcakes. And mind you – we're talking about 3 years ago just before the whole cupcake boom came about!
They have a wide assortment of Gourmet Cupcakes to choose from here at Butter Studio and they all look fantastic and taste even better than they look!
I could go on and on about each and every cupcake we sampled but I want to specifically single out the Earl Grey Lavender cupcake which is in the last photo attached above. Simple amazing cupcake! You will get the very distinct flavour of the Earl Grey tea when you first bite into the cupcake… and then the Lavender comes in as a totally welcome surprise.
I know it's a good meal when I have moments like that!
You can have a Gourmet Cupcake at $3.50 each but the more you have the more worth it!
3 for $10, 6 for $18 and a whole dozen for $35 which is essentially buy 10 and get 2 free! Perfect for getting as a gift when you're headed for a tea party or something like that.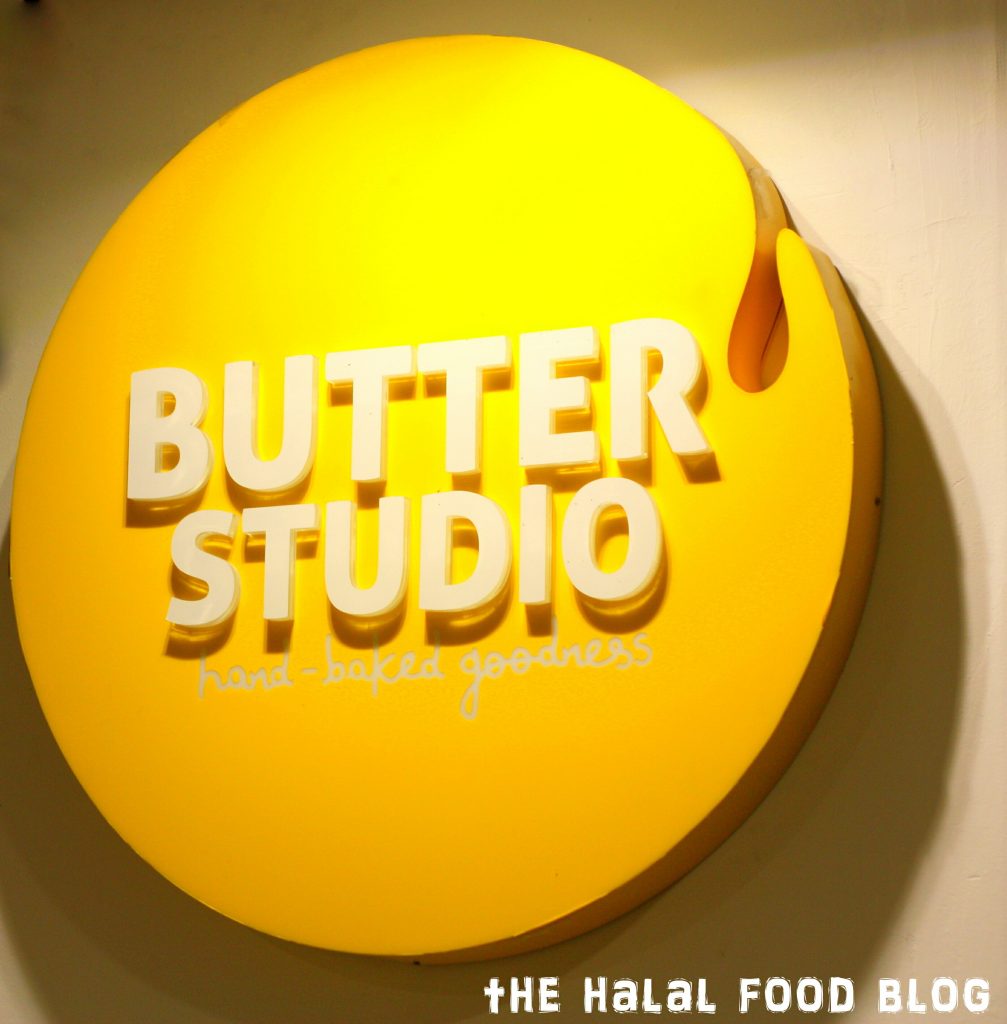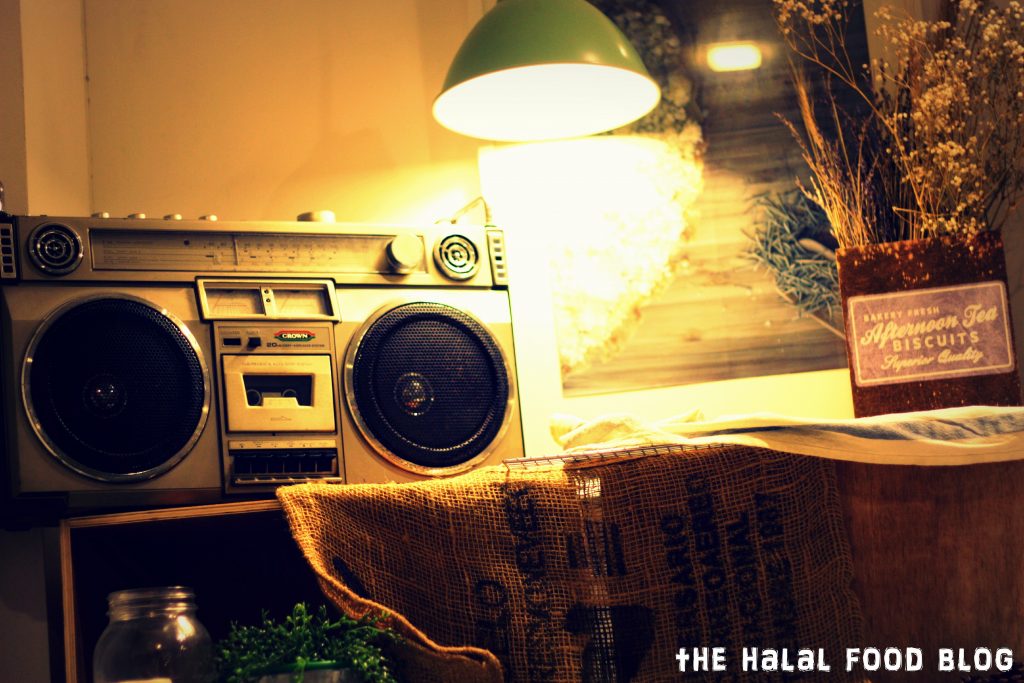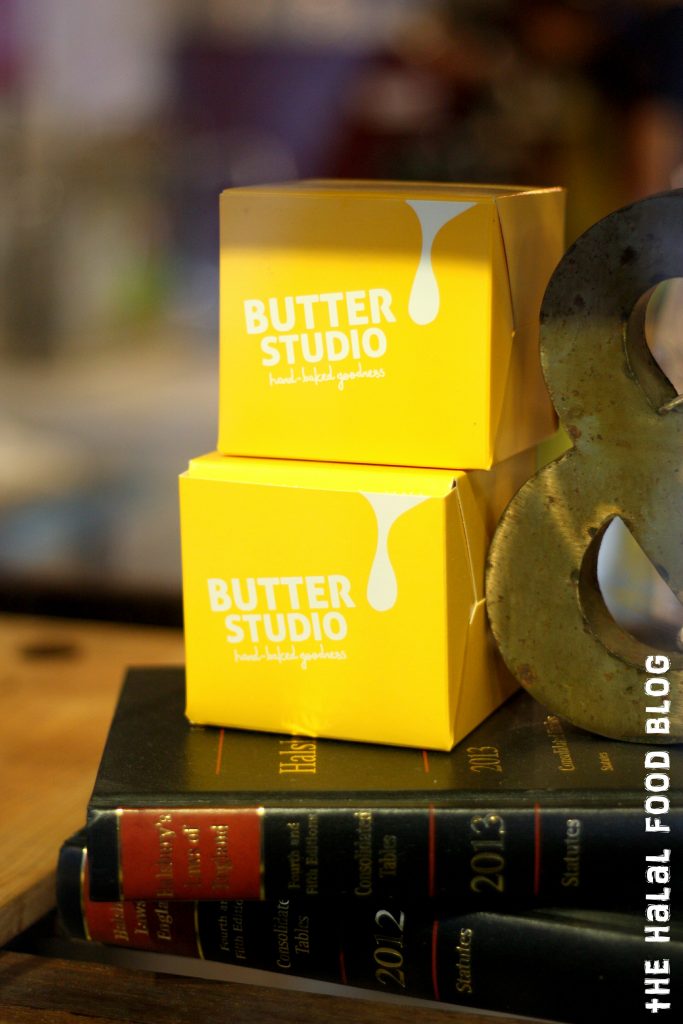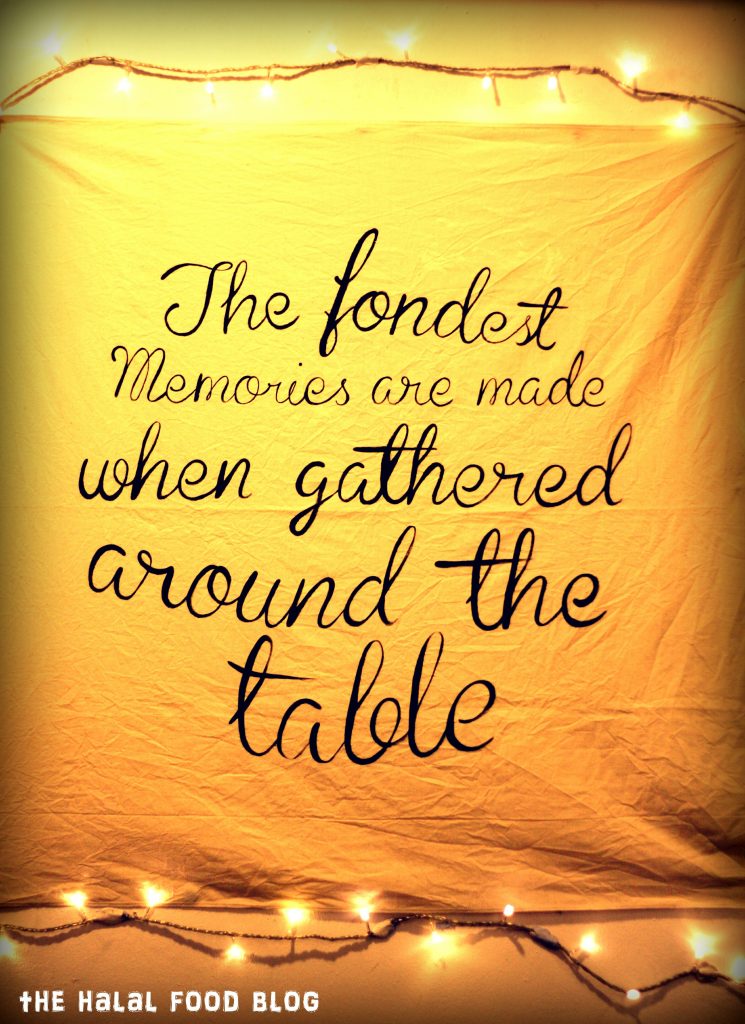 I was honestly very taken when I visited Butter Studio with the #halalgirls from Halal Food Hunt.
I knew I was in for a fantastic meal based on what I'd heard about the place but I found myself not only enjoying the food but also the cozy setting which allowed us to really take a time out and enjoy ourselves.
The ambiance was very relaxed and very chilled out. I've been told that the identity and feel of each of the Butter Studio outlets is unique and different from the others. Makes me wants to make a trip to their other outlets at One KM and Takashimaya!
Owners Shannon and her husband are the brains (and brawn) of Butter Studio and they've really got a good thing going here. They've made a big leap with Butter Studio and I have to say it's always very heartening and encouraging to see people being able to realize their dream like this.
They have a great team at Butter Studio who seem to be performing magic based on the dishes we tried when we visited. And from the looks of things, they're always coming up with new and exciting ideas! The service staff were really friendly too! And they genuinely seemed to be enjoying what they were doing which makes a big diff.
Butter Studio's Philosophy is displayed big and proudly on their wall;
"Share the taste of home. Honest. Home made. Hand-baked. Not overly fussy, putting flavour before style.
A local craft bakery dedicated to honor home baking traditions and time tested recipes to present soulful treat of handmade distinction. Inspired by childhood memories and nostalgic flavours, we seek to inspire, cheer and lift."
Well, Shannon and the Butter Studio team – we salute you. You're living up to your philosophy and we believe people appreciate the effort you put in and the difference you make.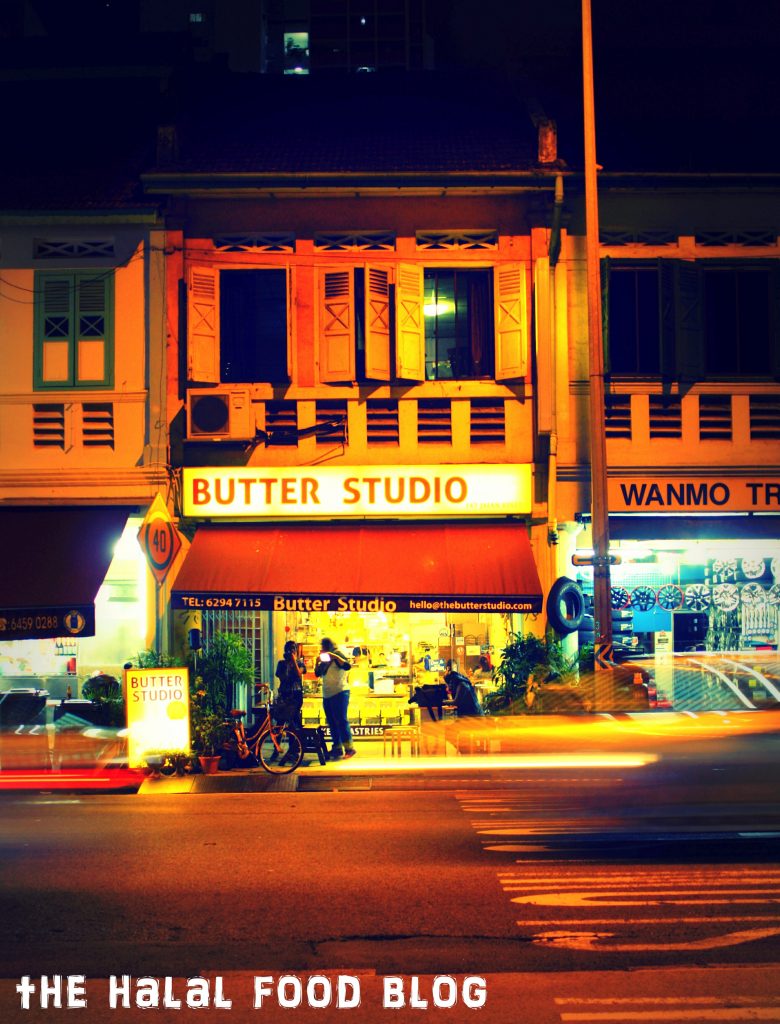 So the next time you're along Jalan Besar or One KM or Takashimaya, look out for Butter Studio.
Step in. Try something. I guarantee a smile on your face. 🙂
147 Jalan Besar
Tel: 6294 7115
Facebook: https://www.facebook.com/butterstudio?fref=ts
Instagram: @butterstudio
Operating Hours: Sunday to Thursday – 10.30am til 10.00pm
Friday and Saturday – 10.30am til 12 midnight
All information (including prices, availability of item on menu and Halal status of establishment) are accurate at the time of posting. All photos used in this site are property of The Halal Food Blog unless stated otherwise.
---
Butter Studio offers 10% off for all FRIENDS Card holders. For whole cakes only. Not valid for pre-orders & other promotions, subjected to availability. Valid only at 147 Jalan Besar.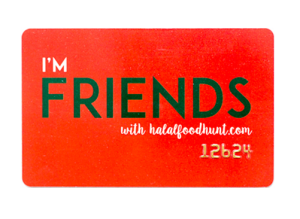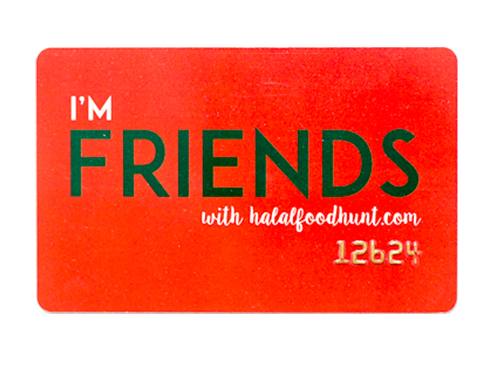 Get your FRIENDS with halalfoodhunt.com Rewards Card now at only $18/year and unlock discounts at over 60 halal restaurants, cafes, bakeries including online e-commerce businesses in Singapore. For a full list of where you can enjoy your card, click here.