I still remember how my Dad has always praised the benefits of taking BRAND'S Essence of Chicken.
He used to take it often and I can still remember the first time he let me try some right out of the bottle. I'll be honest and tell you that it wasn't exactly my thing but there's no denying the health benefits and positive points of taking BRAND'S Essence of Chicken.
Even today, my Dad takes a bottle or 2 of BRAND'S Essence of Chicken when he needs the extra boost and especially when he needs a pick-me-up for the immunity system. Such is the lasting impression of BRAND'S whose tradition has been around for 180 years.
Well, there's good news for everyone – BRAND'S Essence of Chicken is now available in tablet form!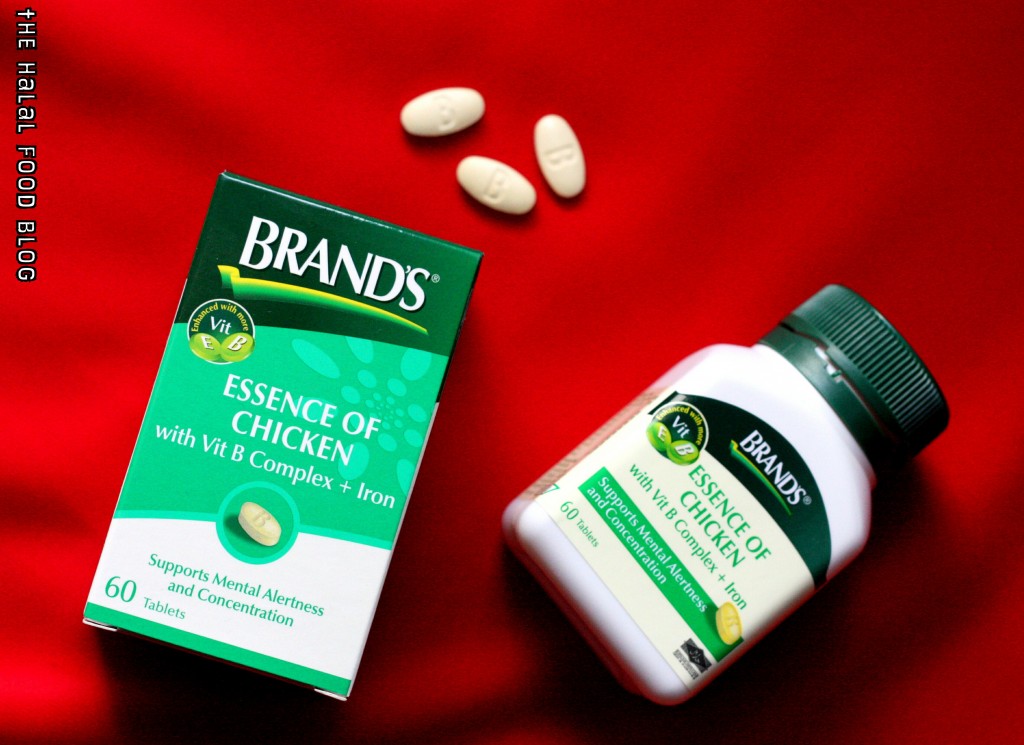 BRAND'S Essence of Chicken tablets not only contain the goodness it is famous for but is also fortified with Vitamin B Complex and Iron. Vitamin B helps energy production for a more efficient brain and nervous function while Iron has always been known a a vital part of healthy blood flow and supports circulation of oxygen throughout the body.
Now, we can enrich ourselves with BRAND'S Essence of Chicken tablets which are come in a convenient packaging ideal for home, the office and even for travel. Each bottle contains 60 tablets.
I'm sure plenty of people still take the bottled version of BRAND'S Essence of Chicken which is still the #1 choice. Well, at least now we have an option of tablet form. Because even if I took BRAND'S Essence of Chicken on a regular basis, I'd still have some difficulty in bringing all those bottles with me to the office and/or when I'm travelling.
BRAND'S Essence of Chicken Tablets are the perfect solution!
And as you can see, the tablets can be downed easily with some water. I'm sure that the tablets are definitely a preferred option for some. At the recommended dosage of 2 tablets a day, this is a good option to maintain good health, a strong immune system, fight fatigue and improve mental concentration.
Anyways I've started taking the BRAND'S Essence of Chicken Tablets and so far so good! 2 tablets a day! Once in the morning when I start my day at work and one more when I'm leaving for home so I can spend more time with my family especially my little girl 🙂
I think I've needed to take some vitamins and supplements for quite awhile due to the long hours at work and I definitely need a boost when it comes to my health. BRAND'S seems to be a good choice! Definitely hope to see more positive results!
BRAND'S Essence of Chicken Tablets are available at FairPrice, FairPrice Xtra, FairPrice Finest, Sheng Siong, Cold Storage and online at www.brandsworld.com.sg at $29.00 for a bottle of 60 tablets.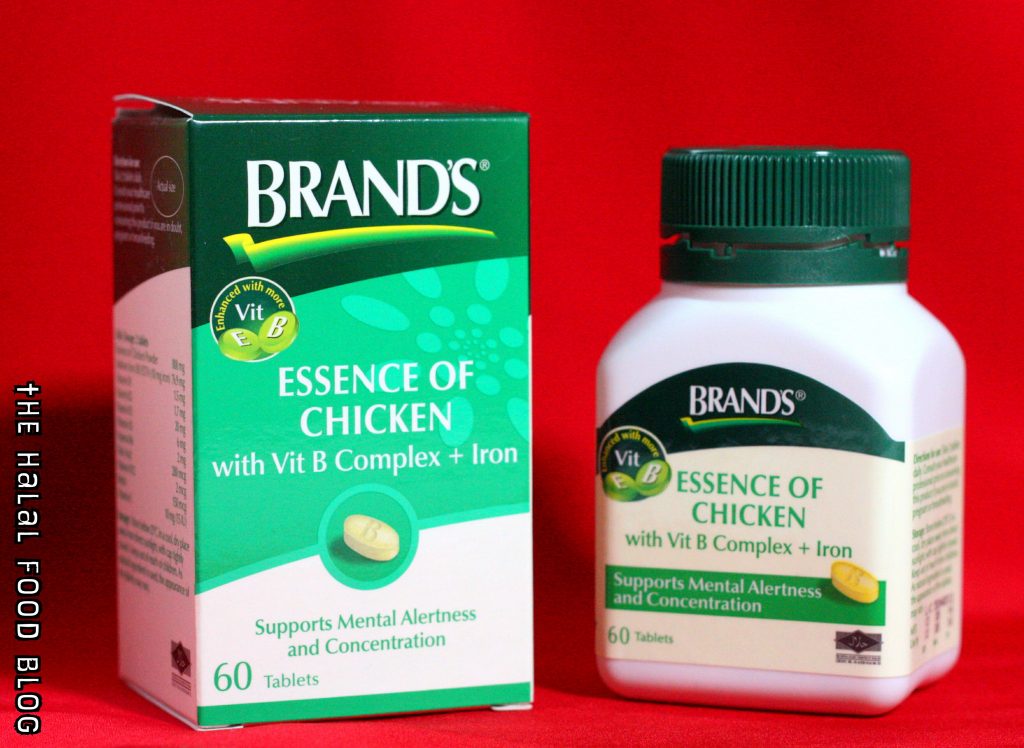 All information (including prices, availability of item on menu and Halal status of establishment) are accurate at the time of posting. All photos used in this site are property of The Halal Food Blog unless stated otherwise.