So we received a PM one day and someone wanted us to try some cookies. I didn't have to think twice because 1. We love cookies,  2. The cookies were from Biskot Inc. which was a name we were seeing a lot on FB and IG recently and 3. We love cookies. Oh we said that already eh?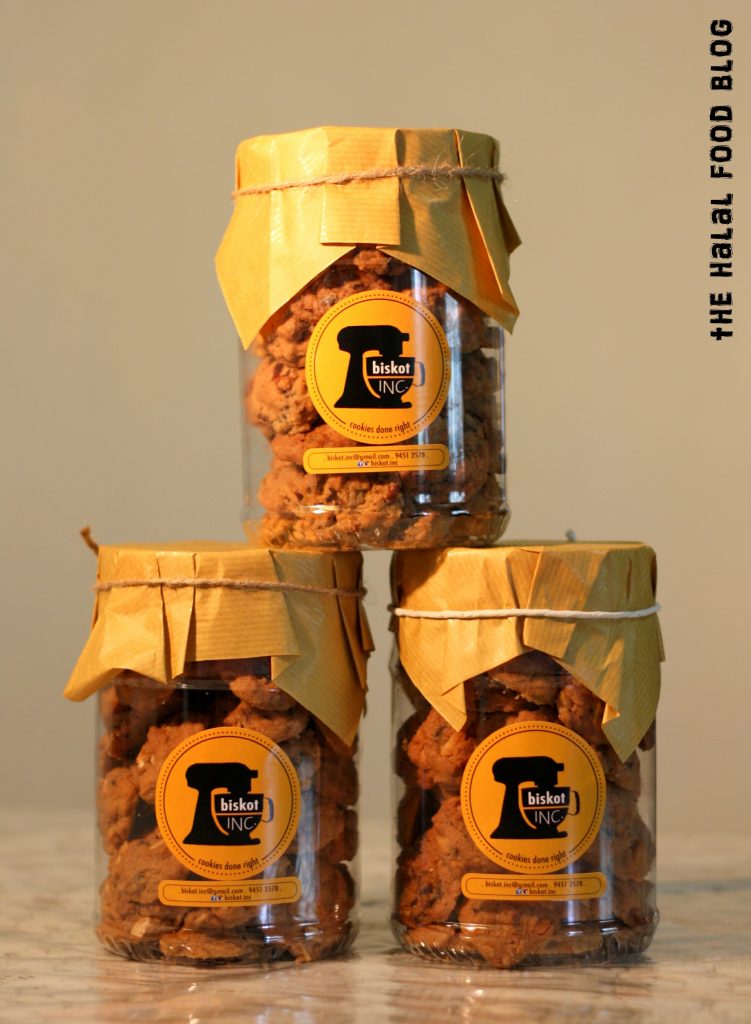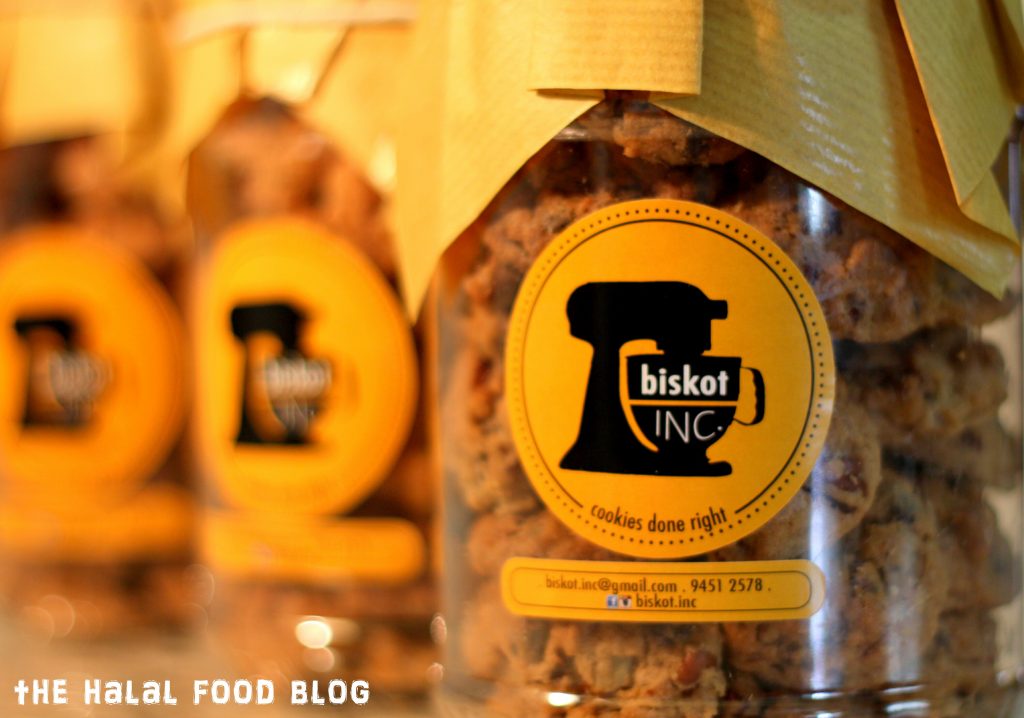 So they have a few choices for their cookies. Almond Chocolate Chip Cookies, Macadamia Chocolate Chip Cookies, Macadamia White Chocolate Chip Cookies and Pecan Chocolate Chip Cookies (which is pretty unique right!!) They apparently also have a variety of Brownies and some cakes too but this time – it's the cookies!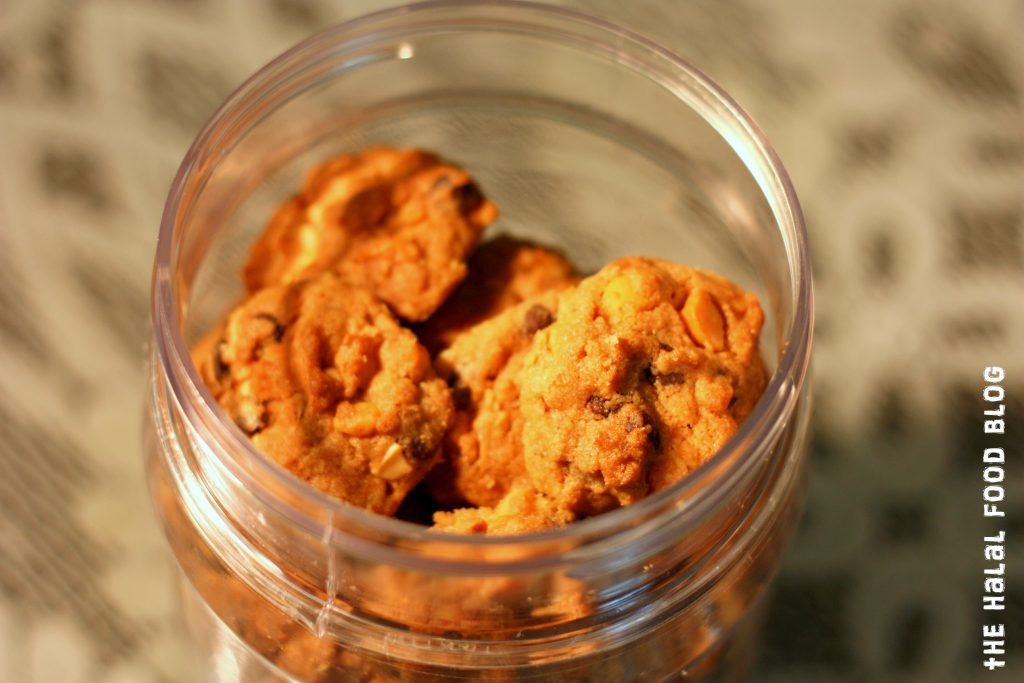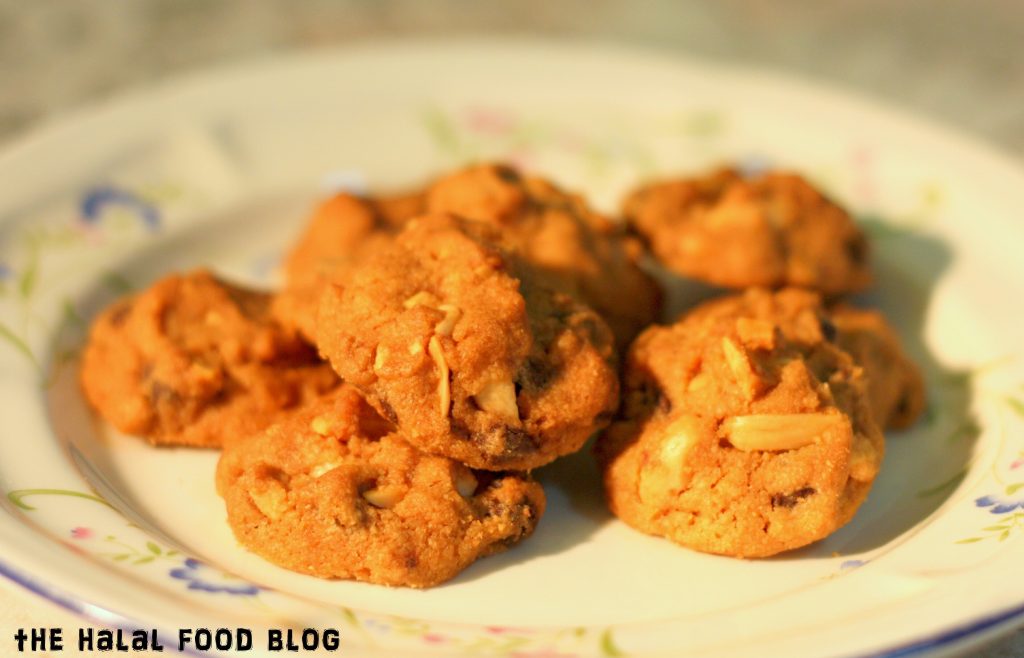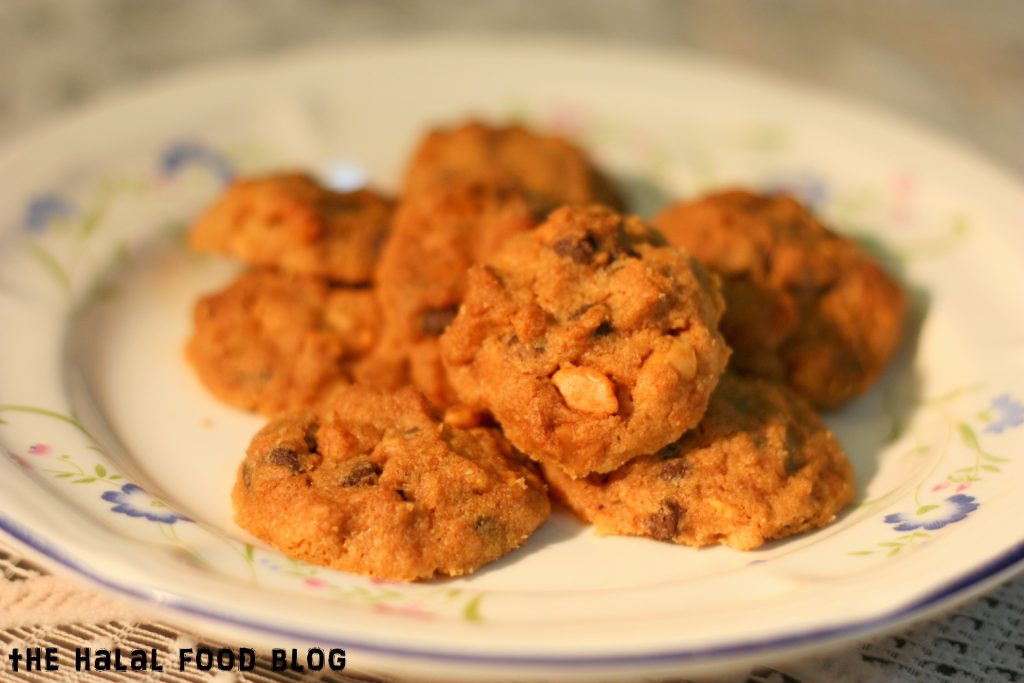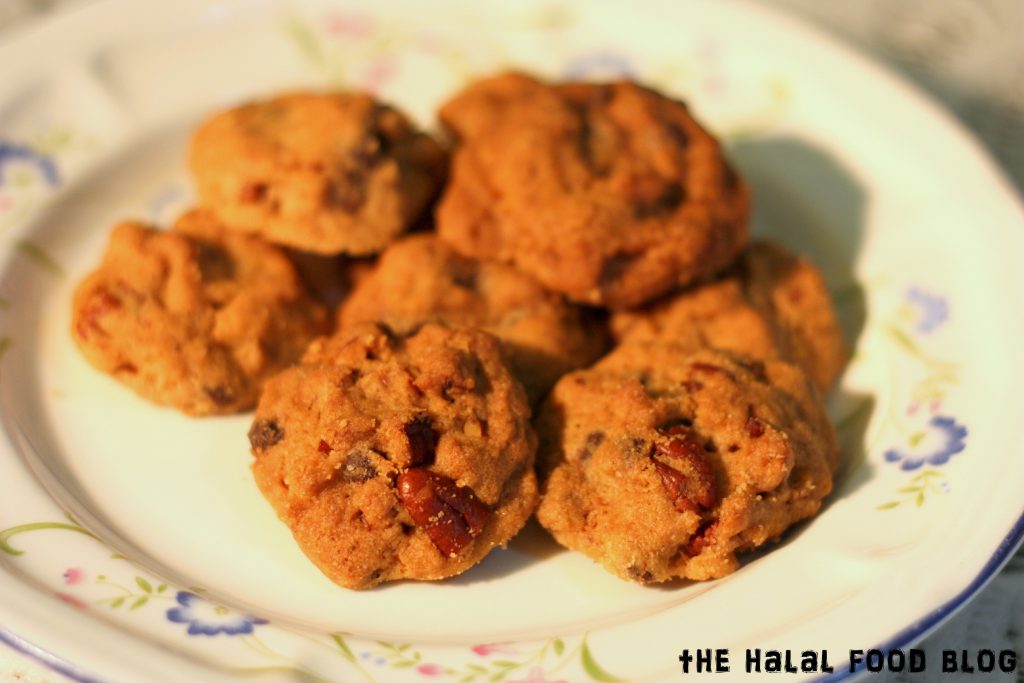 The first thing that hit us when we opened the first bottle was the smell. You know what smell I'm taking about.
That delicious smell of baked goods especially chocolate chip cookies. That's the smell that's gonna make you wanna go for the cookies without a second thought.
After taking the first few cookies, we noticed that they are definitely super generous with the chocolate chips and the nuts too. This means you have a chunky cookie that is packo full of goodies!! After you take you first bite, look at the cookie and you'll see what we mean – all the hidden goodies inside! Thumbs up!!
And another thing – the cookie is chunky and you may be thinking it's a bit small but not at all. It'll take you at least 2-3 bites to finish one. Yeah you can probably fit the whole thing in your mouth but good luck with that! Besides, good things should be savoured so don't rush it okay!
And all of them were so good… SO GOOD! Nice and chunky and tasty with with nuts and the chocolate chips. You will definitely find your self going back for more and more and before you know it the bottle is empty and you'll wish you had ordered more LOL!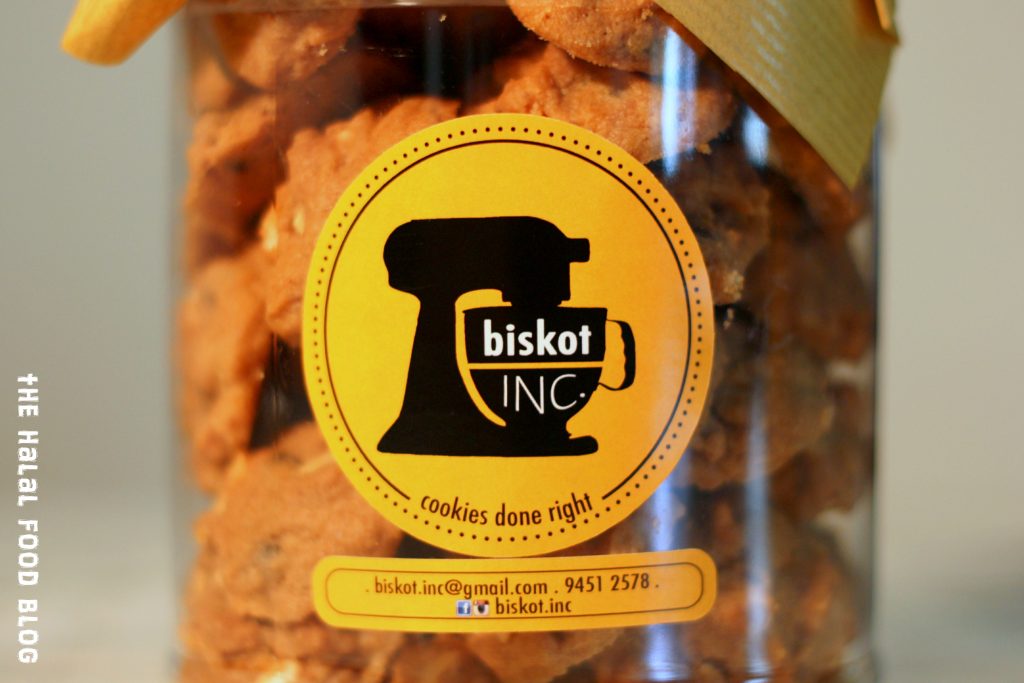 One of the questions we had was "How come Biskot Inc. does have just plain normal Chocolate Chip Cookies?".
And the response we got was that they were still perfecting their recipe and were not prepared to serve people a product that they were not 100% happy with. Now that is the sign of someone who takes pride in their craft and we give thumbs up for that!
So the cookies sell at $25.00 per bottle. Based on their FB we saw you can buy their cookies at selected Which?Sandwich outlets (we saw Downtown East Asli Village and Studio Cafe) but you can head down to their website at www. biskotinc.com and place and order there. Or you can email [email protected]  or send a message to 94512578 that works too!
We have a feeling you'll be seeing and hearing (and tasting) a lot about Biskot Inc. in times to come!
All the best and looking forward to more delicious and exciting flavours/products from them!
www.biskotinc.com
Facebook: www.facebook.com/biskotinc
Instagram: https://instagram.com/biskot.inc
Tel/SMS: 94512578
Email: [email protected]
All information (including prices, availability of item on menu and Halal status of establishment) are accurate at the time of posting. All photos used in this site are property of The Halal Food Blog unless stated otherwise.