It's almost 2am as I type this post out and I kid you not – I have a SERIOUS craving for pancakes right about now! 😛
If you're out and about town and you're looking for a place to hanker down for some good ol' pancakes, you might wanna mosey on down to Marina Square and look for a place called Beyond Pancakes. They're Halal-certified and although they may be famous for pancakes, it's not quite as simple as you might think.
I mean, after all, it is called BEYOND Pancakes right?
Beyond Pancakes actually prides itself as a makan place serving European and American cuisine. The good news is that the menu has some pretty unique dishes that you'd seldom see elsewhere. Well, despite the urge to post about the pancakes first, we decided to go in order as usual 😀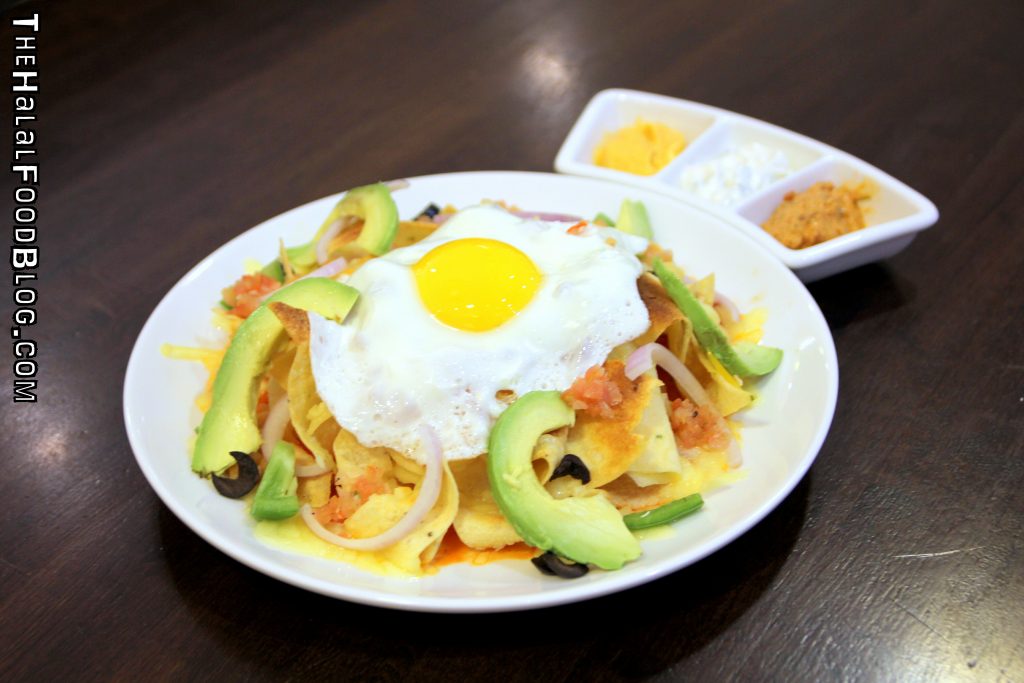 A good way to start the meal is with something you can dig into with your bare fingers (the best way!) and of course, share with friends if you're feeling generous LOL
The Nachos Set has all your faves when it comes to Nachos – onions, olives, jalapenos, cheese all atop crepe nachos (which they make in-house btw) plus some sour cream, tomato salsa and some (really tasty) cheesy sun-dried tomato dip which they serve on the side.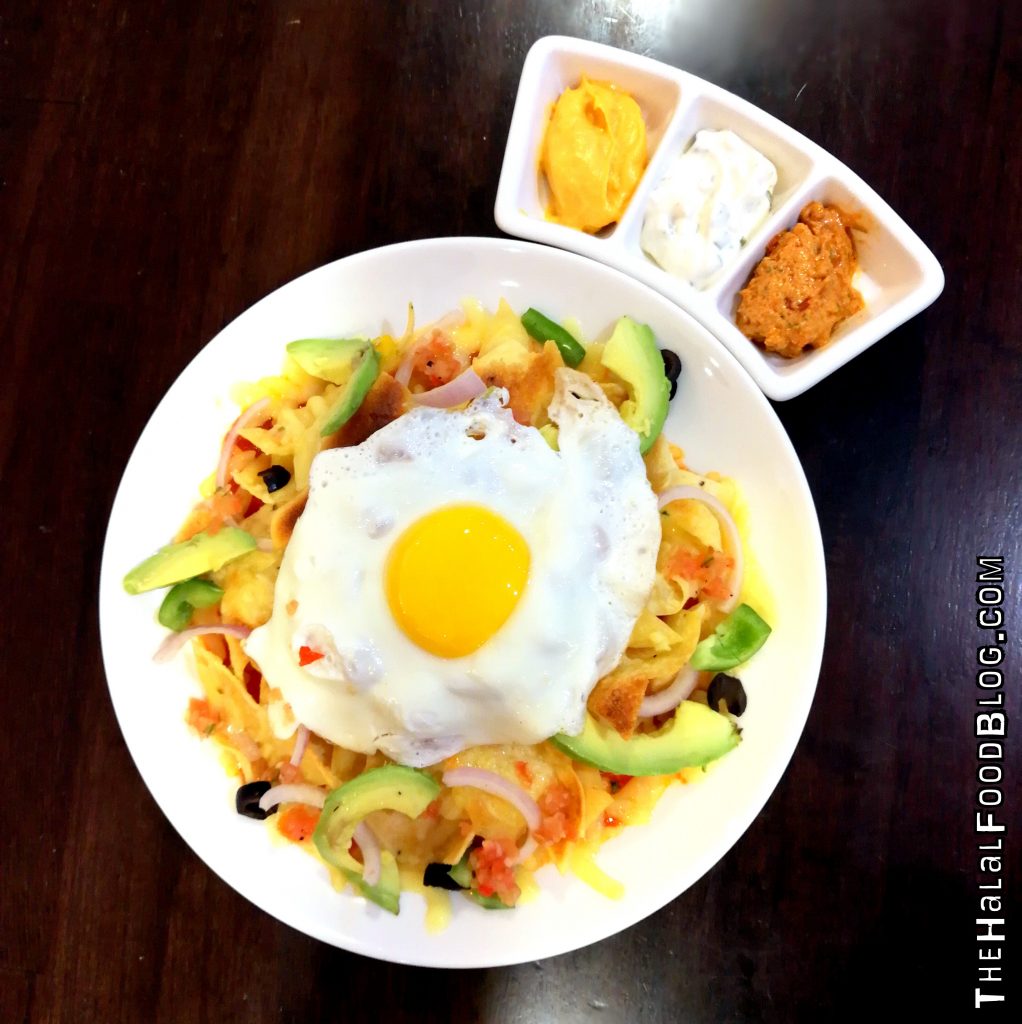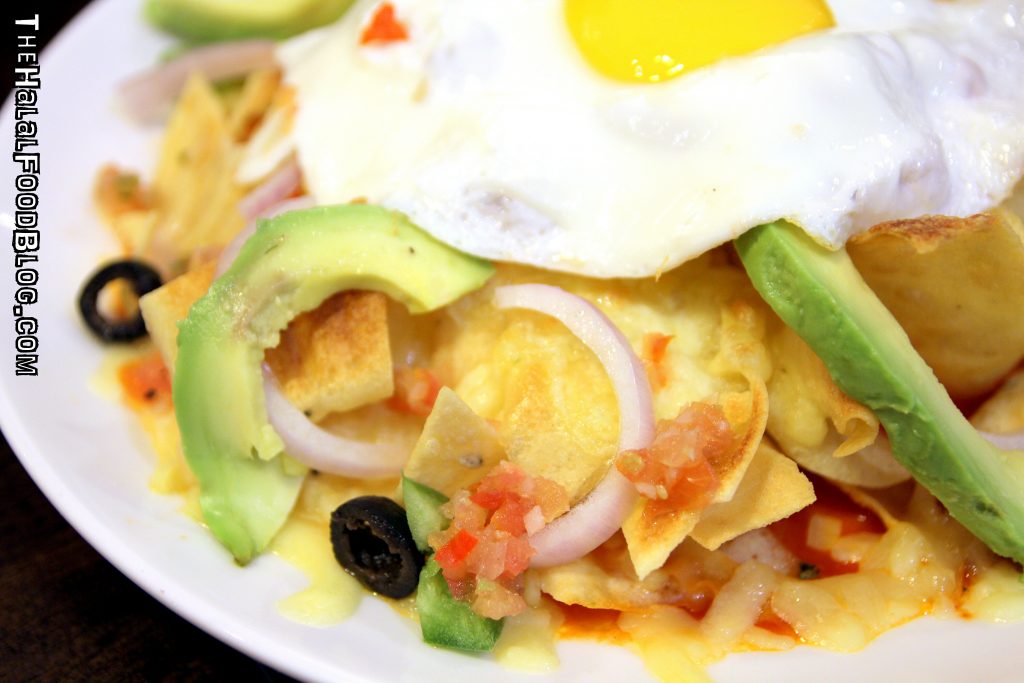 There's also a 'Nachos' on the menu. The main difference between that and the 'Nachos Set' is the addition of some premium ingredients like avocado and a nice sunny side-up that makes a nice finishing touch to the start of your meal.
PRO TIP: The Nachos Set costs only $2 more than the Nachos.
That's like $2 more for avocado and an egg! SO WORTH IT!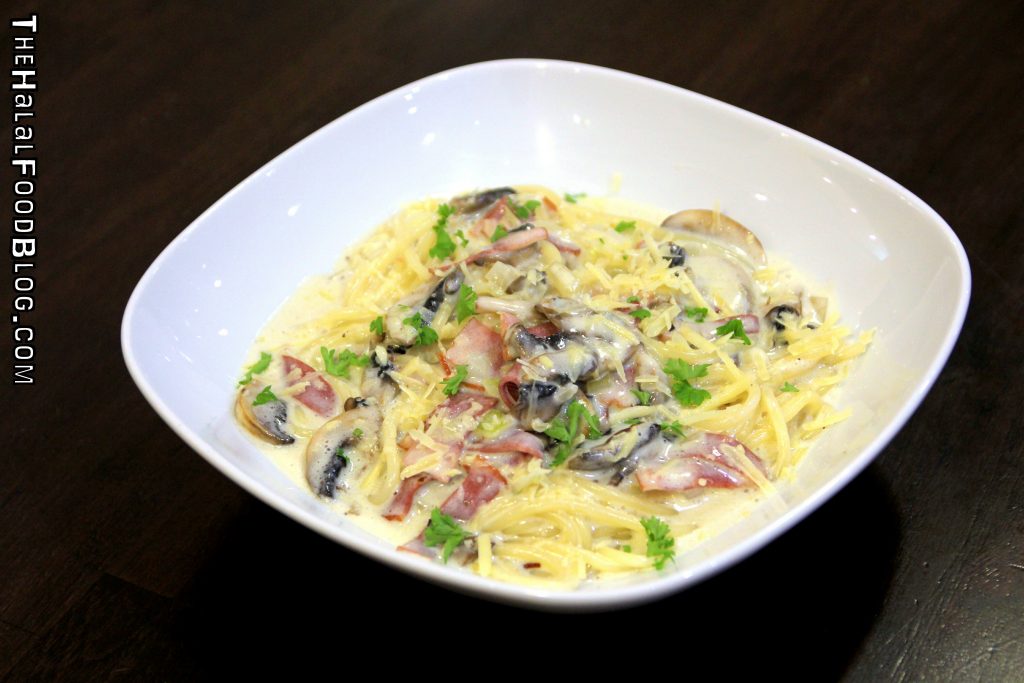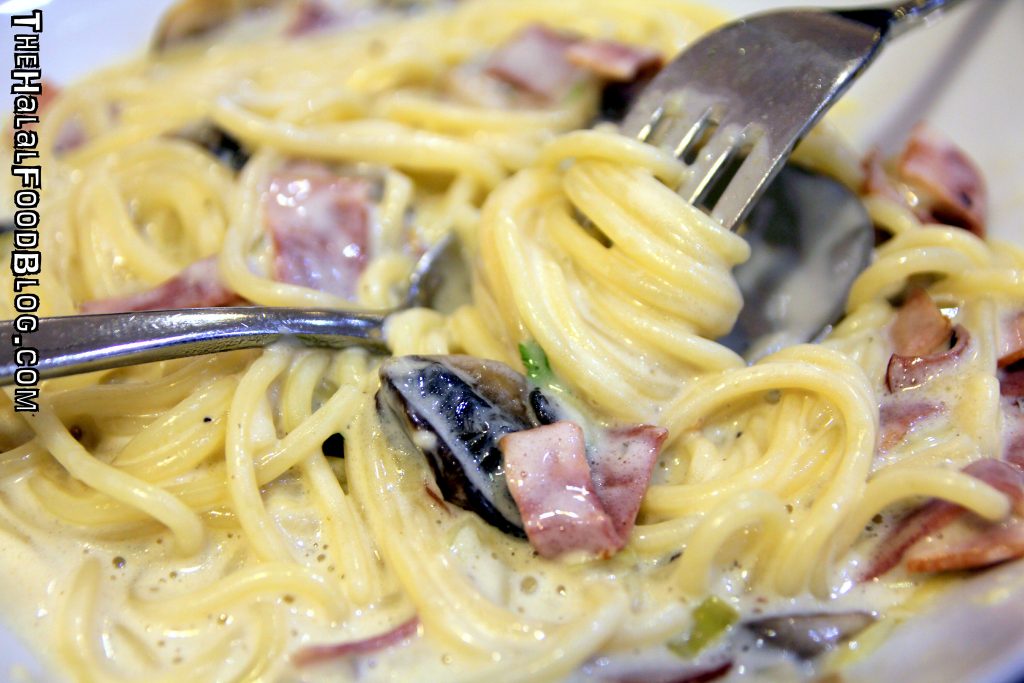 Speaking of pro tips – if you're a fan of Truffle-stuff, you MUST have the Truffle Creamy Pasta!
You either like it or you don't but I really did enjoy this seemingly pasta dish that was teeming with that great truffle flavour I've fallen in love with. Yes, yes – I know that in most cases it is truffle oil or (more commonly) truffle olive oil. But hey.. sedap means sedap!
They've got plenty more pasta dishes including Aglio Olio, Carbonara, Seafood Marinara and Pesto just to name a few. In fact, the Truffle Creamy Pasta is just on the Specials menu for now but here's hoping they make it a permanent dish on the menu!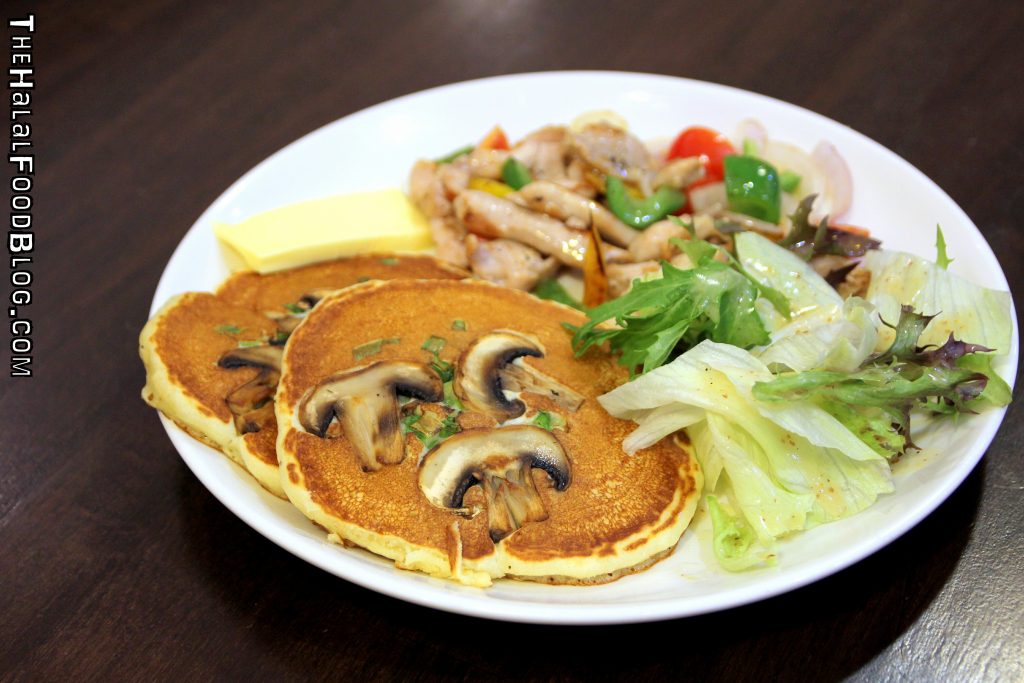 And we're finally starting on the pancakes but it just so happens to be one of the Savoury options on the menu at Beyond Pancakes.
Savoury Pancakes are not really common admittedly but no less appealing than their sweeter counterparts for sure. There are no less than 9 Savoury options when it comes to pancakes on the menu here including some featuring smoked salmon and even smoked duck!
Well, we went with something a bit more classic 😀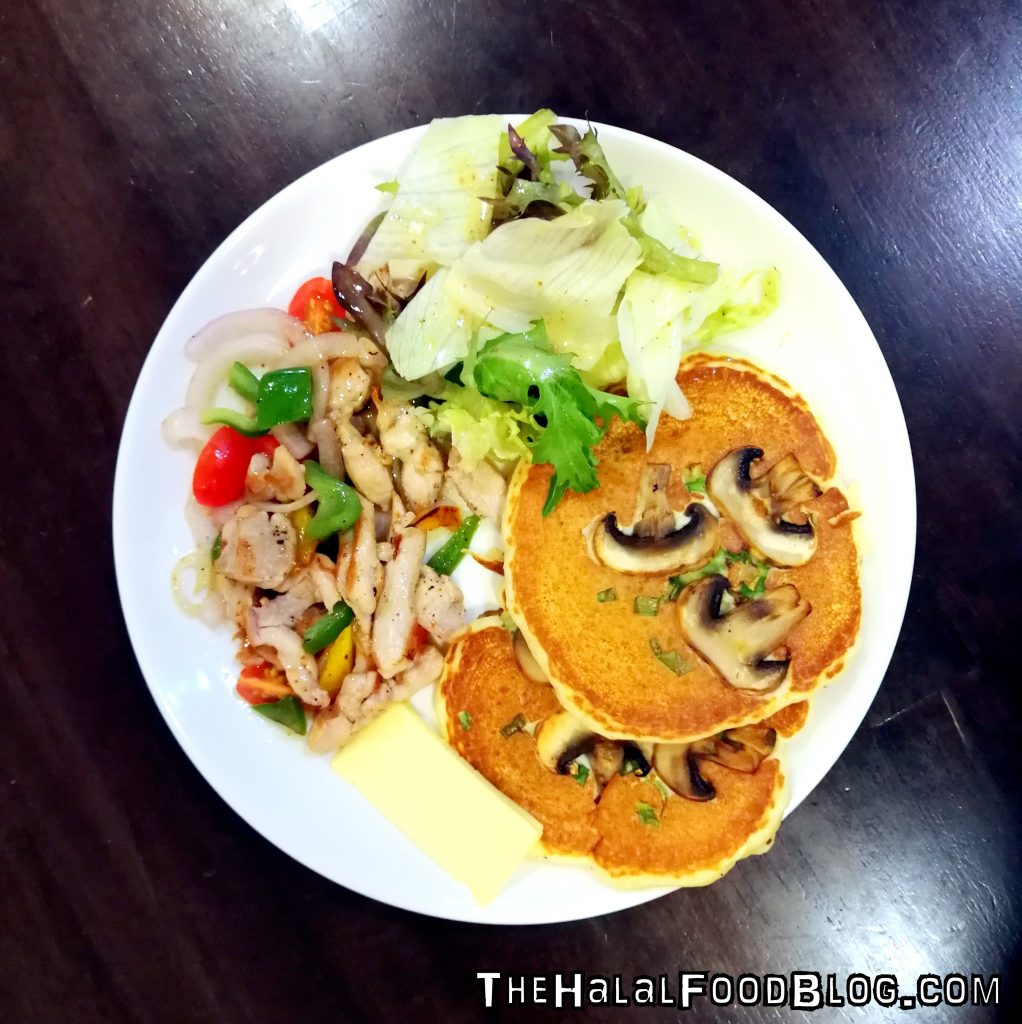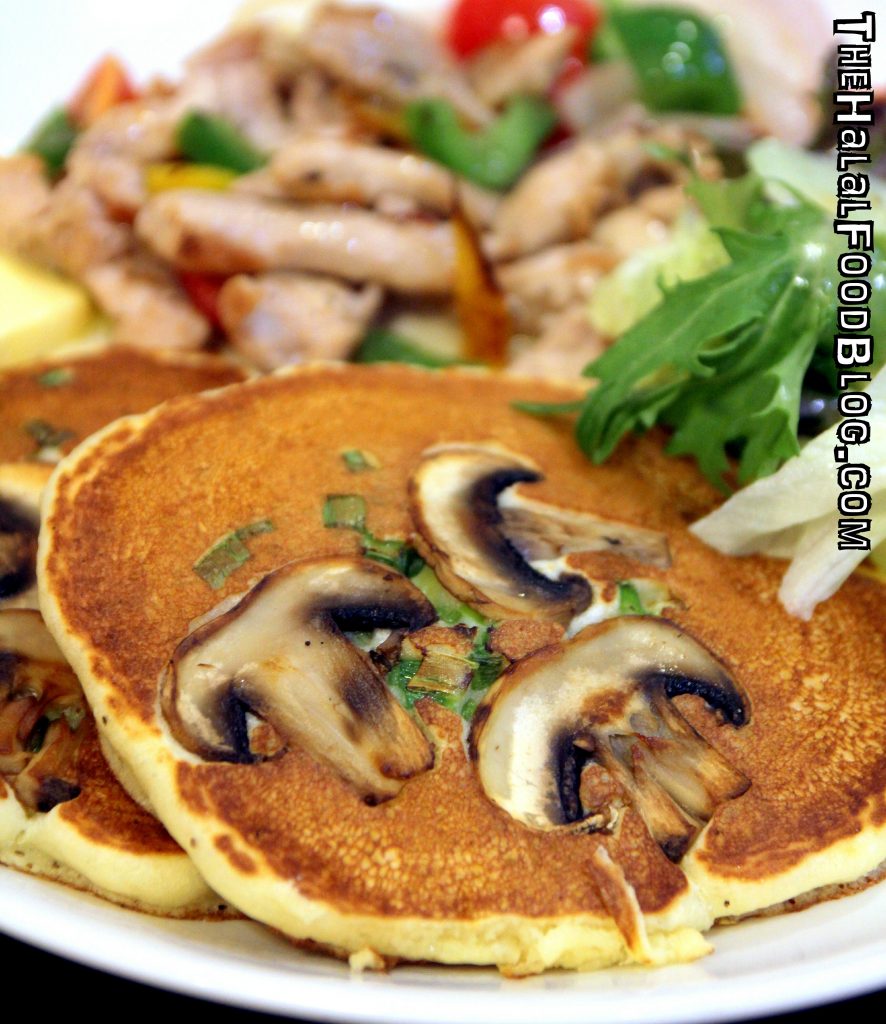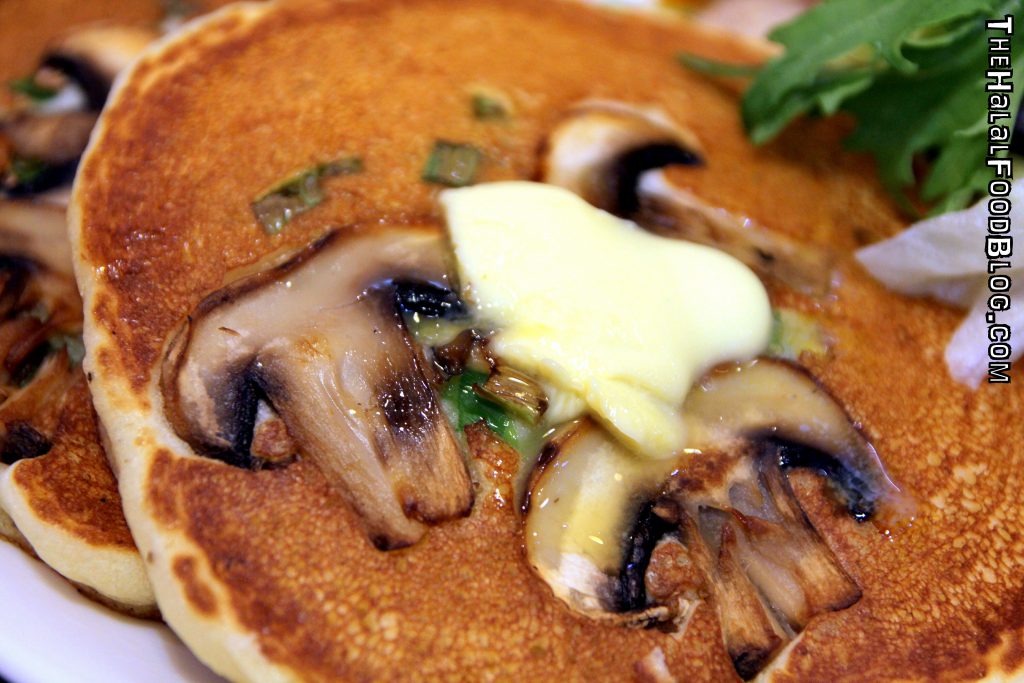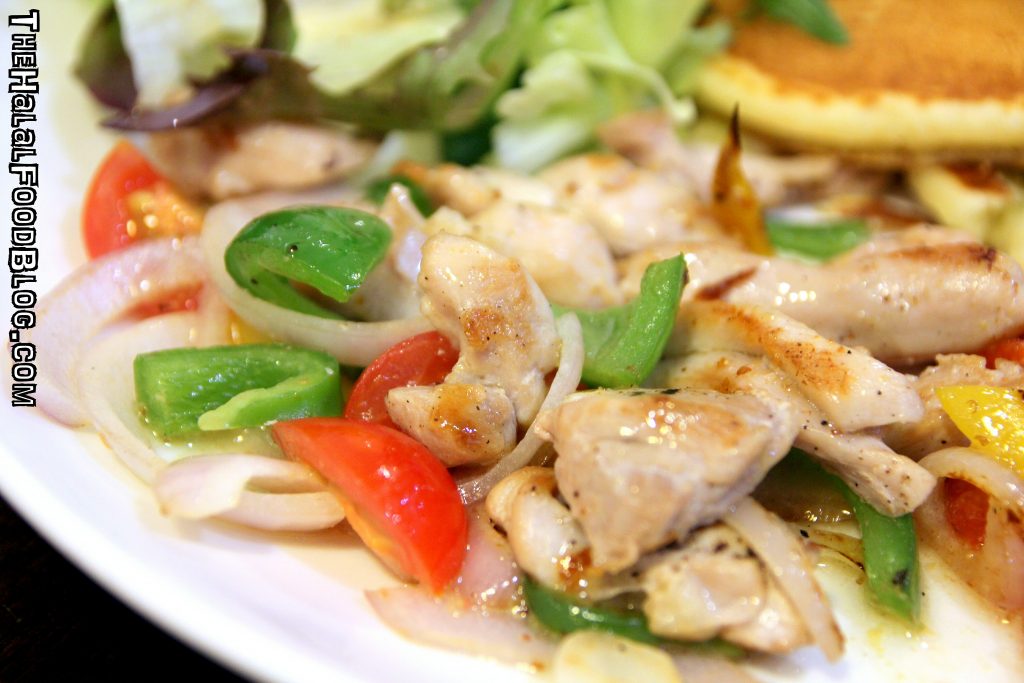 Le Poulet features pancakes with mushrooms and spring onions embedded within for that earthy flavour that goes well with the pancakes and also the rest of the ingredients on the dish.
The grilled chicken strips are given a quick fry-up with some onions, capsicums and cherry tomatoes (although I really couldn't quite detect the honey mustard that was supposed to be in there somewhere) and are the perfect accompaniment to the mushroom pancakes.
Savoury to be savoured? Indeed.
But if you're like me, you're looking forward to the sugary treats more than anything right?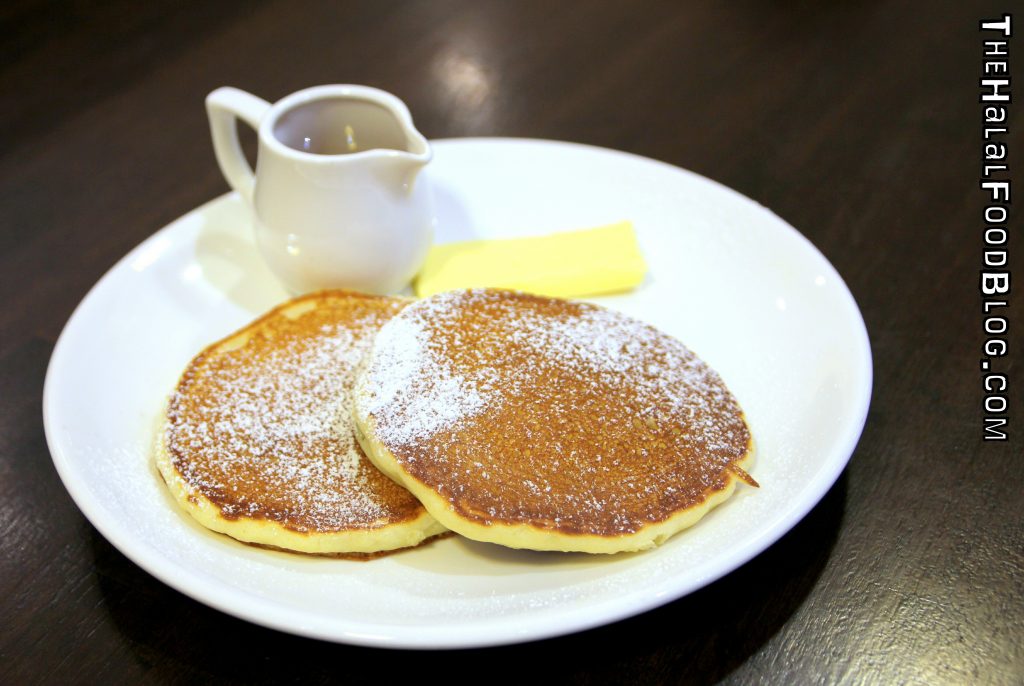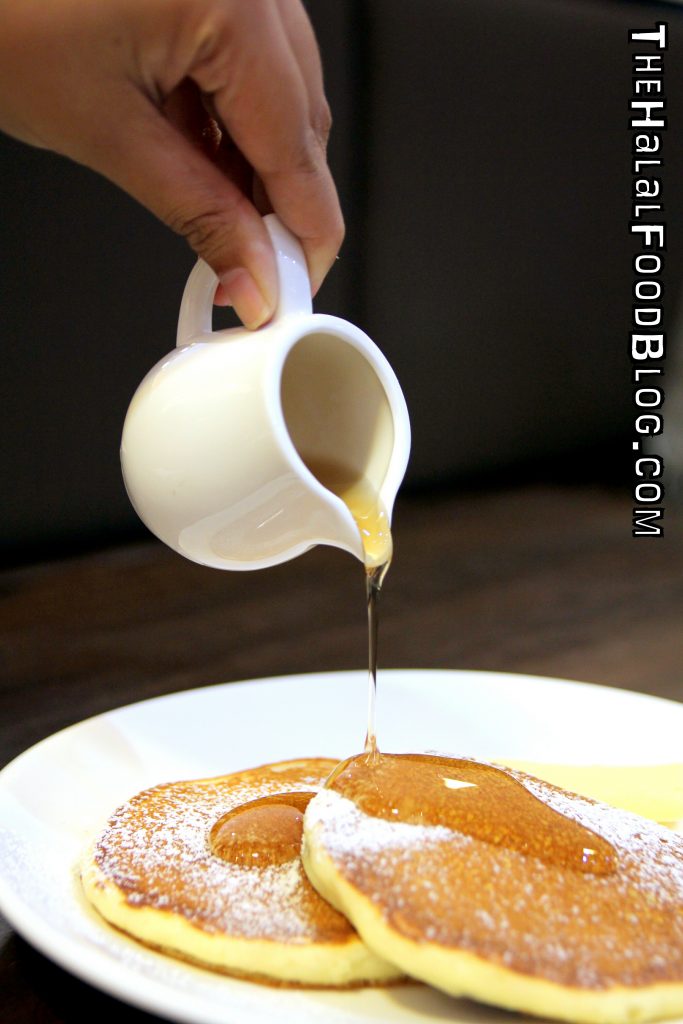 Now THAT'S what I'm talking about!
A classic of serving of pancakes with a little bit of butter and a lot a little maple syrup really hits the spot am I right? I mean, sometimes the simplest is the best!
But hey, you can always add something to spruce it up a little. Choose from an array of pancakes fillings and then add more stuff on top like fruits, sauces and even ice-cream too!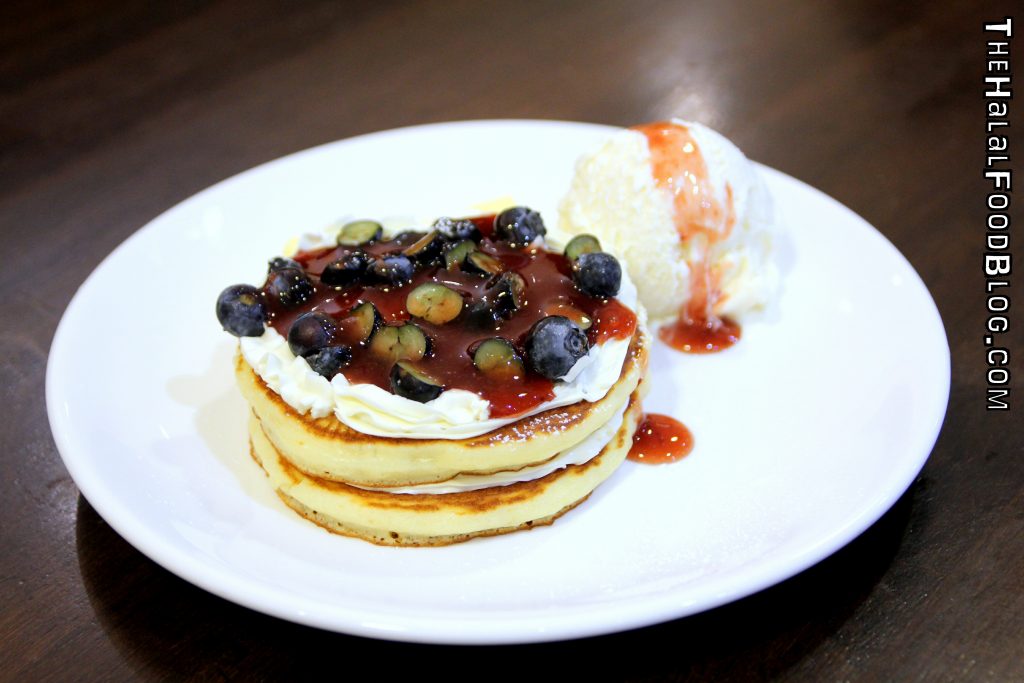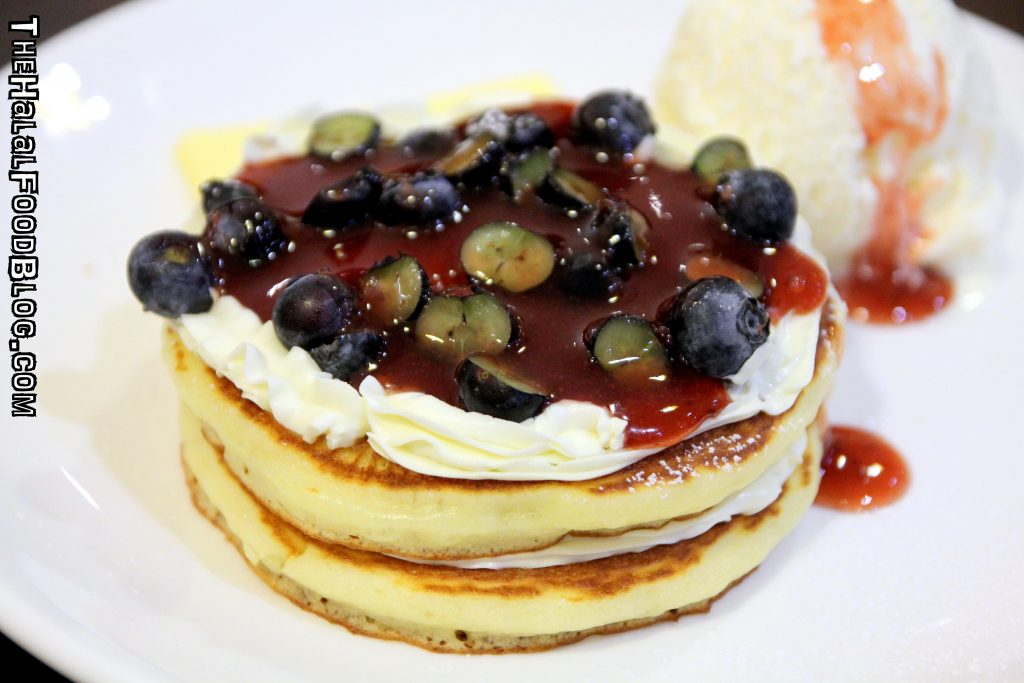 We went a little extra with the Blueberry Cream Cheese Pancakes – a prime example of how you can indulge in some of the good stuff hehehe
Oh, and by the way – you can also have a say in how many pancakes you'd like in your order. They come in 2's, 4's or 6's. Good for sharing or just great for greedy people LOL
PS pay no attention to the scoop of ice-cream in the background.. that'll be gone in no time 😛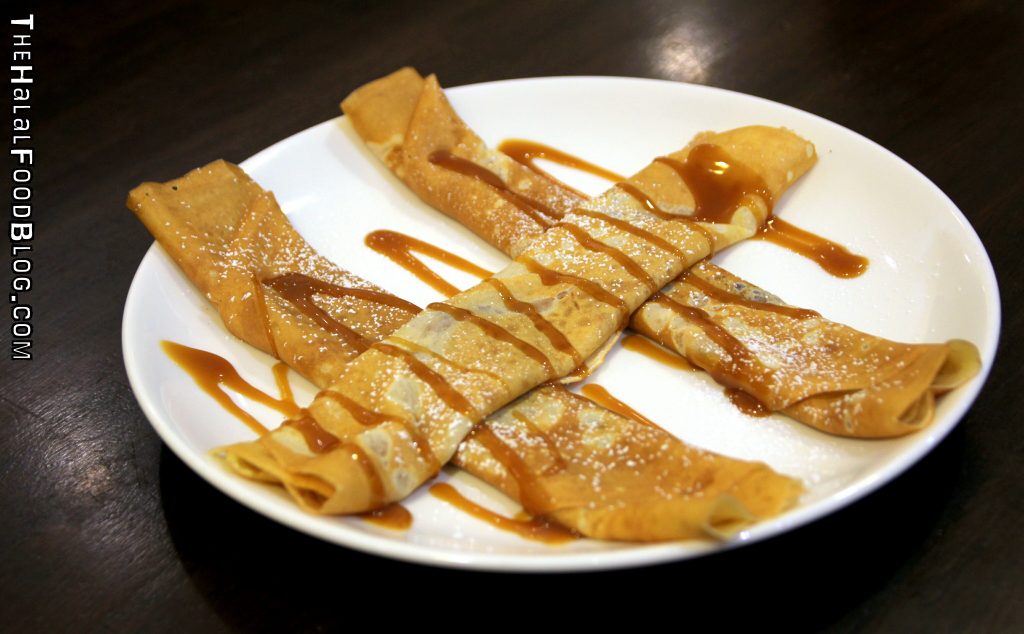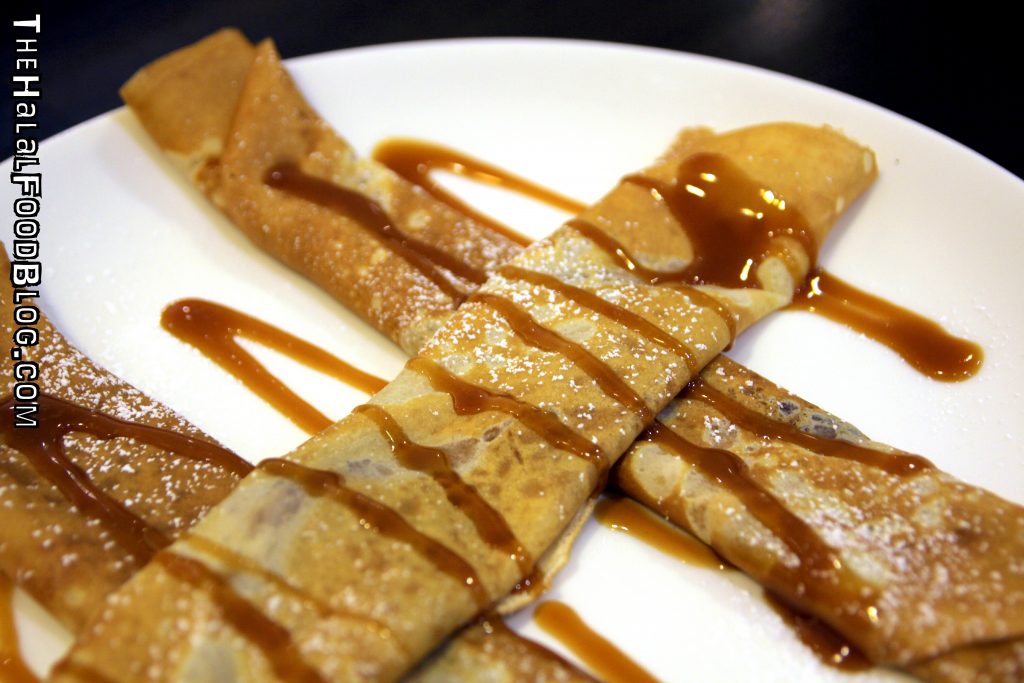 A little bit of a Dutch touch with the Pannenkoek – a Dutch-style pancake that comes in both a crispy and non-crispy version. Hey, the Dutch were not just good at art and football okay. (Not so much football these days though oops!)
The ones in the pictures above are the Original Sweet non-crispy version (they get soft thanks to the butter that's been spread inside). You could choose from a few specialty Pannenkoek creations including Caramelized Apple and Pear (!), Grilled Bananas, Raisins and Almonds, Vanilla Hot Toffee Banana, Cheesy Nutella Roll, Cinnamon Pannenkoek Rolls, Cocoa Pannenkoek Rolls and their all-star Mount Berry!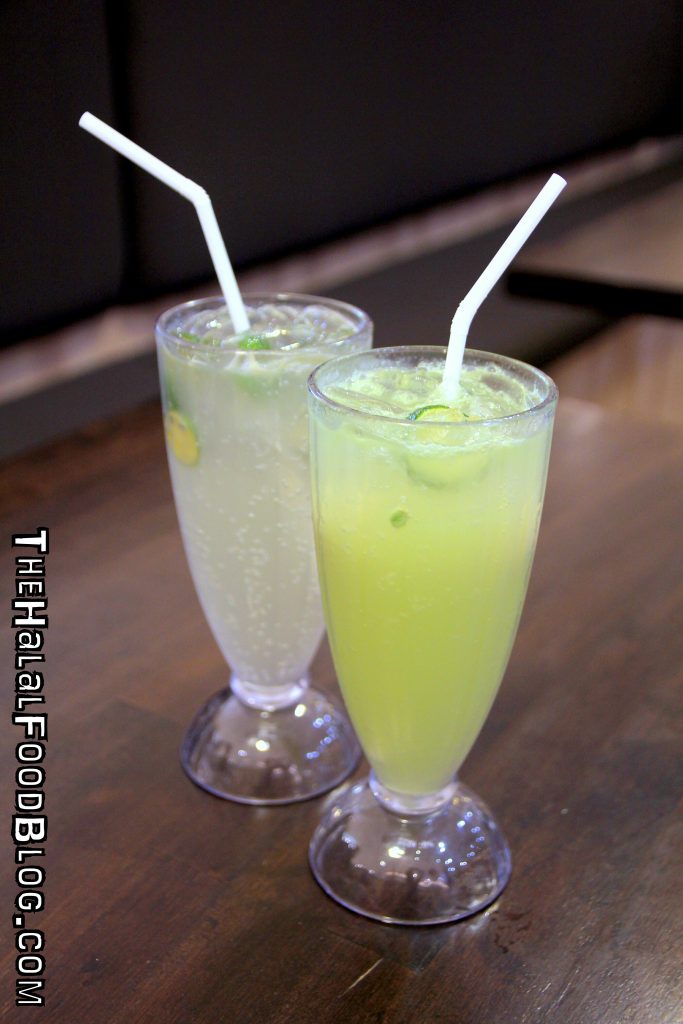 Wash it all down with a whole host of refreshing beverages including Milkshakes and Greek Yoghurt Shakes or go the beach-y route with some spritzers like the Melon Lime Lychee Spritzer & Calamansi Lime Spritzer. Sedap!
Well, believe it or not – we haven't even scratched the surface of the menu at Beyond Pancakes! So many other types of Pancakes to choose from and plenty of other dishes which we haven't even touched on like Burgers too!
Well, I guess that more visits to Beyond Pancakes are in order so we can try more stuff! So far it's been a good start and I definitely have a few other dishes in my sights. And I"ll admit – they're mostly pancakes 😛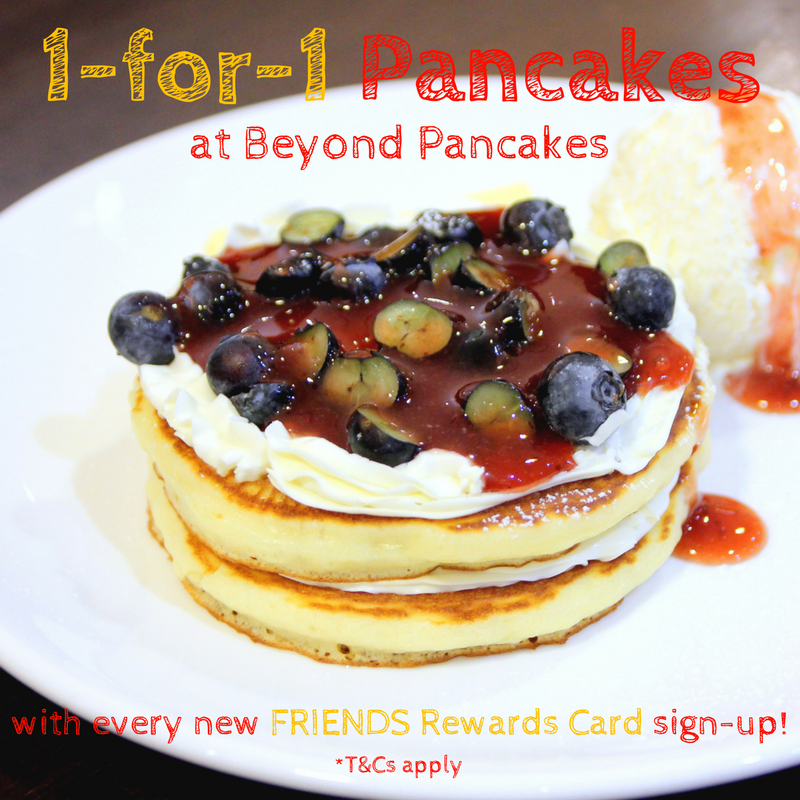 FRIENDS with Halalfoodhunt.com Rewards Card holders enjoy 15% OFF your total bill at Beyond Pancakes!! Power or what!!
Don't have a FRIENDS Rewards Card yet? Fret not! Sign up now and enjoy a special 1-for-1 Pancakes reward at Beyond Pancakes! (Only for new sign-ups. T&Cs apply). Check out the full details and sign up HERE!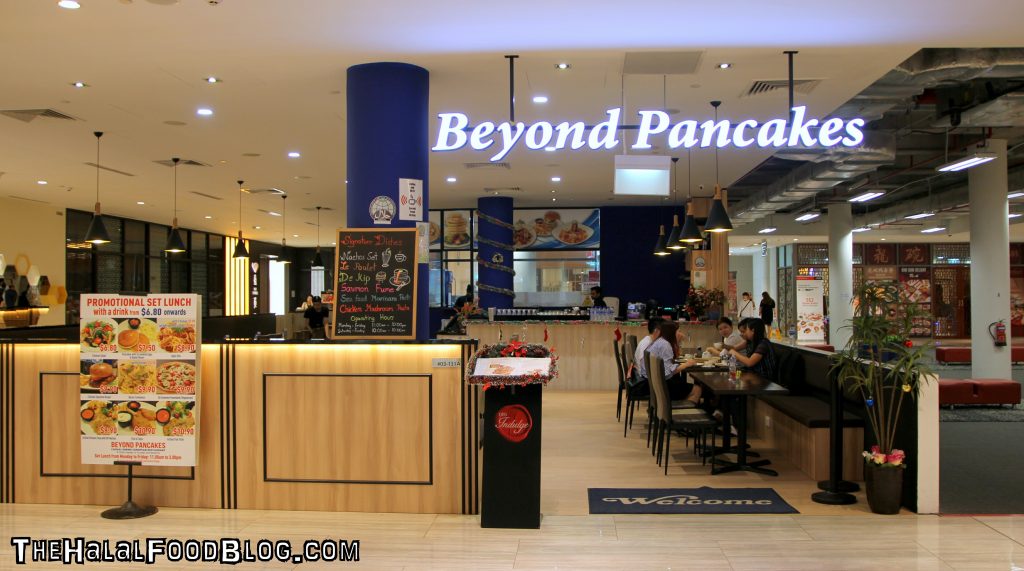 BEYOND PANCAKES
Marina Square Mall
#03-131A 6 Raffles Boulevard
Singapore 039594
Tel: 6909 0799
www.beyondpancakes.com
Facebook: www.facebook.com/Beyond-Pancakes-788889701249357
Instagram: www.instagram.com/beyondpancakes
Operating Hours:
11.00am til 10.00pm Daily
All information (including prices, availability of item on menu and Halal status of establishment) are accurate at the time of posting. All photos used in this site are property of The Halal Food Blog unless stated otherwise.