We'd gone to review something else (appearing soon on the site) but we couldn't resist trying Benny Rojak Istimewa when we saw the small little stall at the side. Having just re-posted a picture of Rojak on our Instagram, it would be difficult for us to pass up this opportunity of some good ol' Rojak Petis.
And even though the stall was small and there was just this one guy there making the Rojak, we had a feeling about this one…
So the smallest one is $3.50 and prices go up all the way to $6.00 but we settled on something in the middle at $4 and the man was nice enough to ask if there was anything I'd like to have extra of in the Rojak. And I think he must have read my mind or maybe it's written all over my forehead but before I could reply he says "Chay Kway lah I give you more Char Kway okay?" And of course, I gave him the thumbs up!
And lo and behold – this Rojak was really something quite power!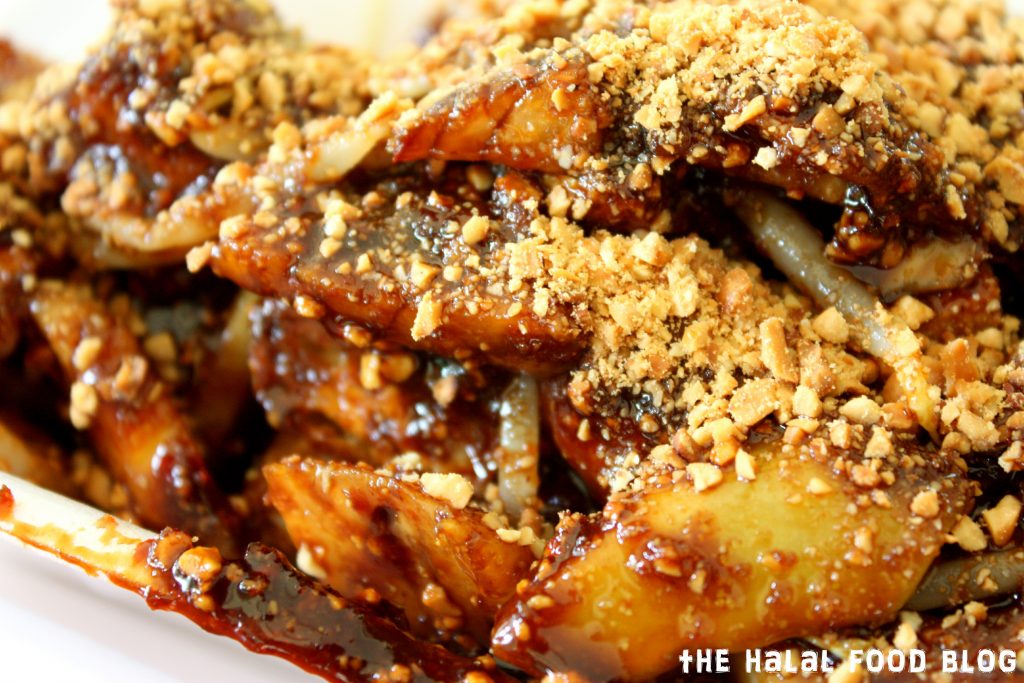 Generous cuts of cucumber (timun), pineapple (nenas), turnip (sengkuang) all mixed in with beansprouts (taugeh) and peanuts make up the bulk of the Rojak. And oh how they bathe in the glorious petis gravy that give you that salty-tangy-sedap taste in your mouth and makes you keep dipping back in for more.
I love my Rojak to have extra 'gravy' so I can mop everything up and this does not disappoint in that department.
But what I did have a slight issue was the cucumber. They were sliced nicely so that they were just the cucumber 'flesh' and none of the seeds part but I guess I'm used to having that with my Rojak. Just roughly sliced cucumber skin and seeds and all. But small price to pay for this awesome Rojak.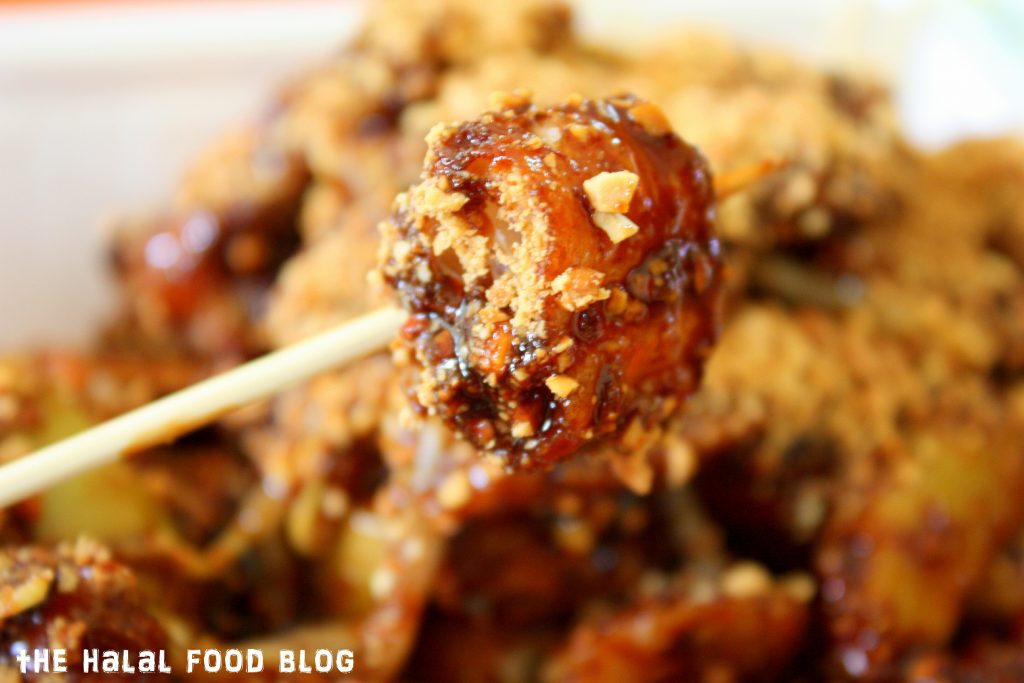 And no I didn't forget about the Char Kway! LOL
Toasted and completely bathed in gravy… simply delicious. I think the Char Kway is probably the most favouritest part of Rojak for like 98% of people who eat Rojak am I right???
A little hard here and there but complaints because the char kway has been, is and will always be the first thing to finish in the Rojak at our table.
Benny uses the same special recipe since 1965 when he used to peddle Rojak on his bicycle! Plus he used a special Petis all the way from Penang! Maybe that's what makes his Rojak so special?
Adam's Verdict
Rojak Istimewa 3.5/5
Maryah's Verdict
Rojak Istimewa 4/5
Azlan's Verdict
Rojak Istimewa 4/5
I actually had no idea until a friend at work suddenly reacted very excitedly when I related to her our visit to Benny Rojak. Apparently this was a really famous Rojak and her favourite Rojak too apparently. Closer inspection of his signage shows that Benny was formerly at Simpang Bedok and also Tampines (the old As-Shalihin).
Well, he has settled down here in Bedok and this is the only stall.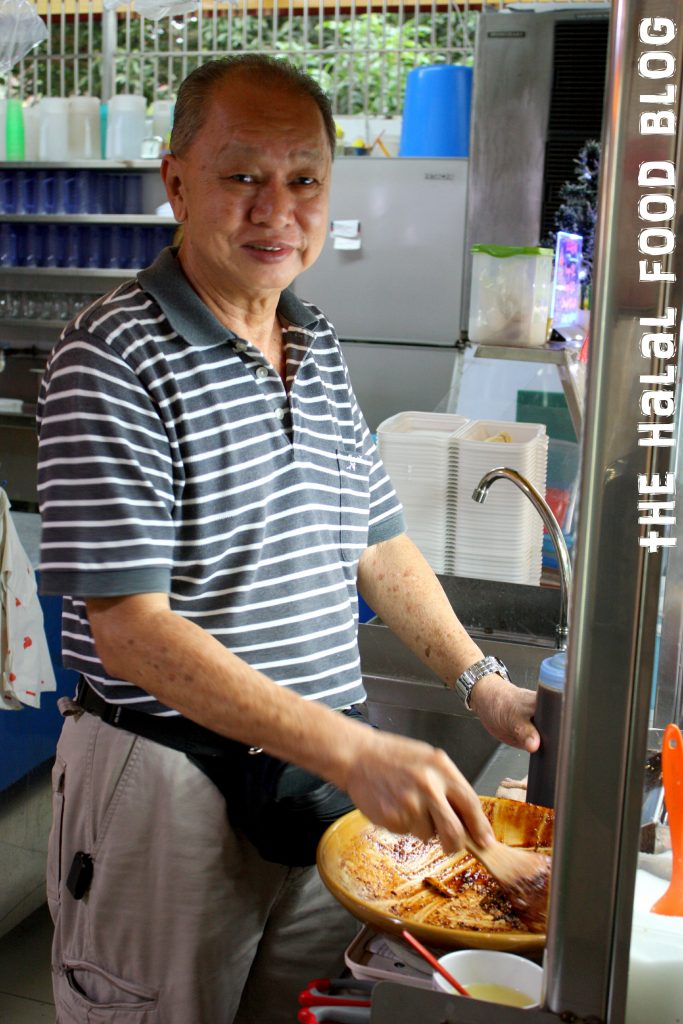 Uncle Benny himself is a nice and friendly chap so say hi and have a chat if you see him. We're sure he'll be happy to chat with you… unless he's got Rojak to make for the masses 🙂
Blk 537 Bedok North Street 3
Inside Hawa Restaurant
Blk 462 Tampines Street 44

Tel: 9856 8622
Facebook: https://www.facebook.com/benny.rojak1?fref=ts
Instagram: @bennyrojakistimewa
Operating Hours:
2.30pm to 9.30pm Daily
Closed on Tuesdays
All information (including prices, availability of item on menu and Halal status of establishment) are accurate at the time of posting. All photos used in this site are property of The Halal Food Blog unless stated otherwise.