Ho Ho Ho! More festive makan abound!! 😀
This one is a familiar name to many but some of you may be thinking… is it the same as.. y'know.. that OTHER brand that sounds similar? Well, yes. I know it may seem confusing sometimes (and we did get a few messages when we posted a teaser on IG) but let us confirm for you – Beanstro is in fact from the same group that brought us The Coffeebean & Tea Leaf.
In fact, you might even spot a few familiar favourites on the menu!!
(That's right – I'm looking at YOU, Pear Iced Tea!)
Beanstro has got a special spread for you this festive season (in fact, it's been on for about 2 weeks! We lambat!) including 3 exciting mains and a few extras! A special set meal has been specially curated for you!!
So grab your sleighs and your purple straws and off we go! 😛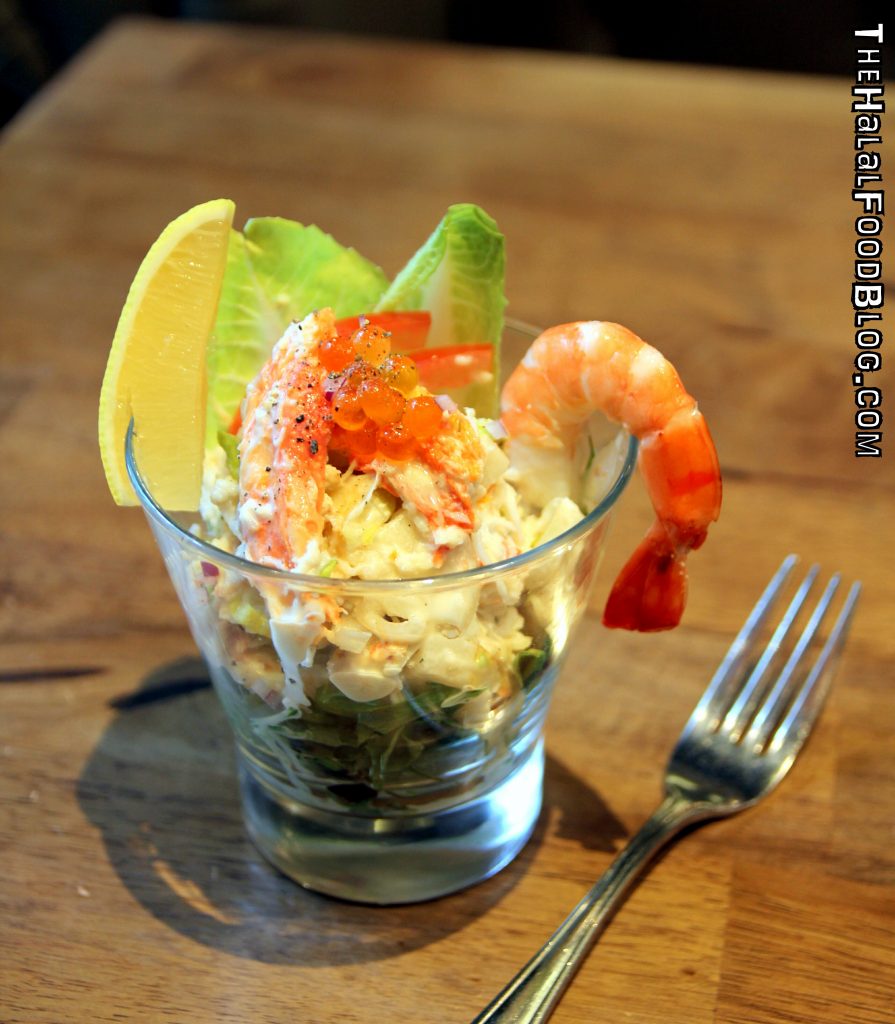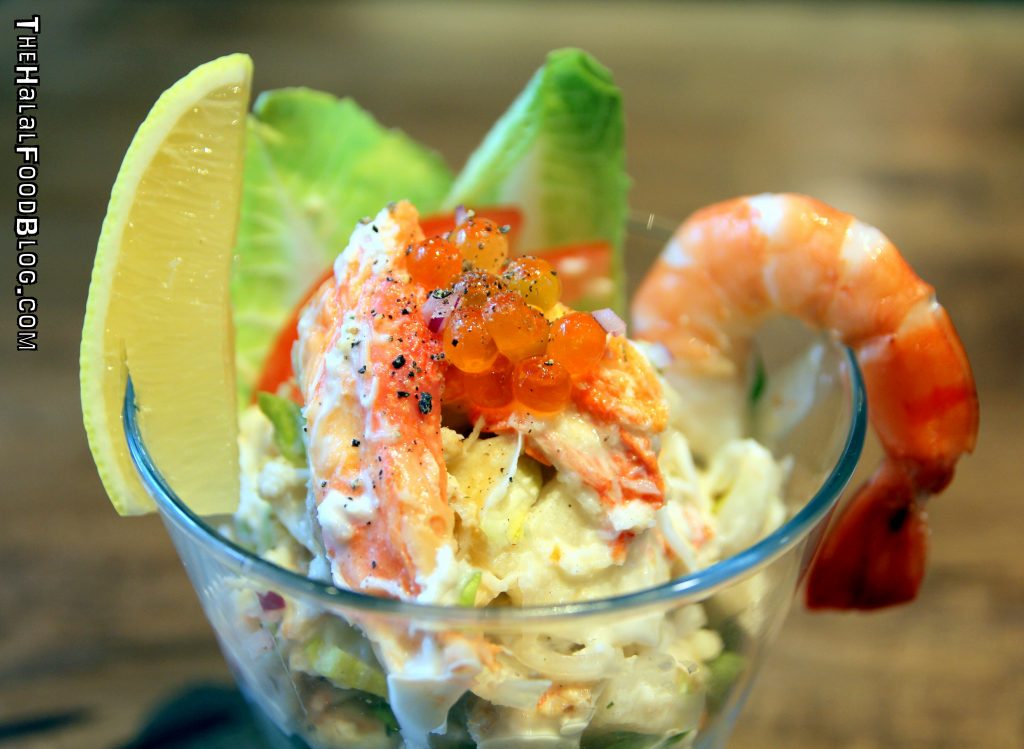 Here's a classic appetizer! I mean, not many places serve (a version of) Shrimp Cocktails these days and Beanstro, they're taking it up a notch or two.
So the first thing that catches your eye is the prawn of course but the star of this dish is the Alaska King Crab meat that's been marinated in lime juice, mayonnaise and some honey! So fresh and so tasty! Enjoy the generous chunks of crab meat along with fresh pears for a unique flavour pairing!
Don't forget the Ikura roe (Salmon roe) for a nice briny contrast to the slightly sweet flavours.
This was a GREAT start to the meal.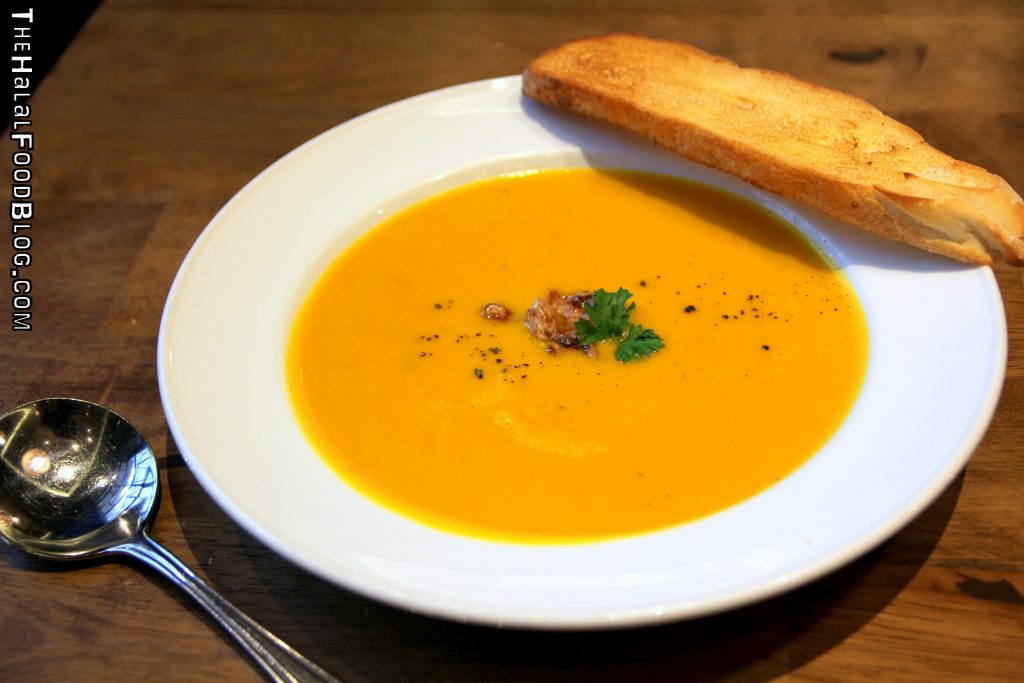 I think 2017 is the year that pumpkin made a comeback.
And no, I don't just mean during Halloween 😛
Saw (and enjoyed) quite a few variations of pumpkin this past year and the most common (but always welcome) version was Pumpkin Soup. Some were okay, some not so okay. The version at Beanstro – definitely okay!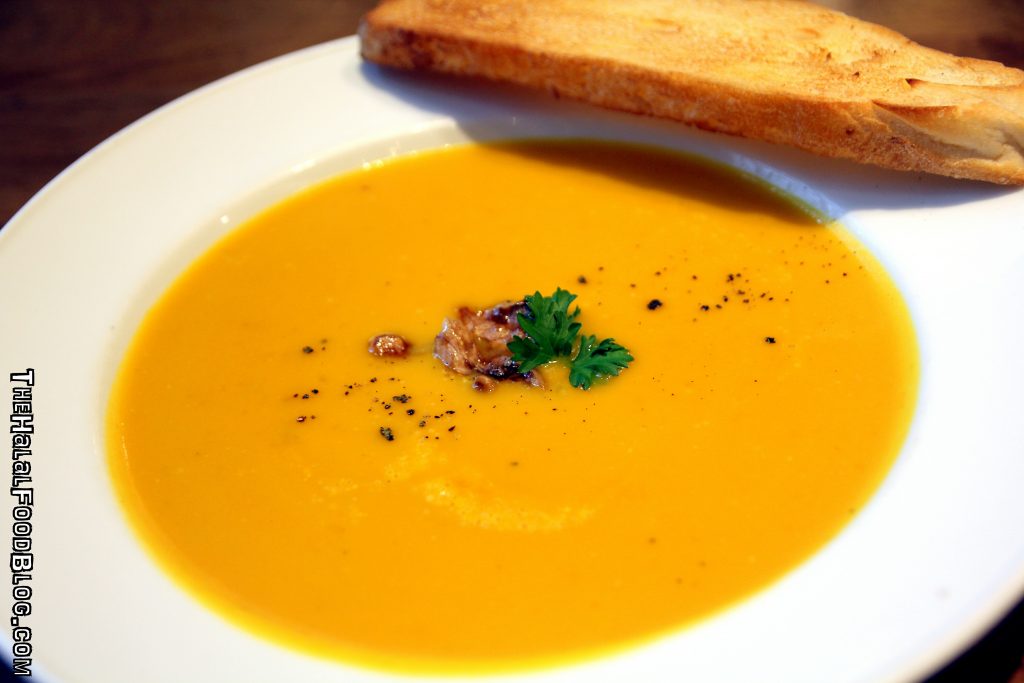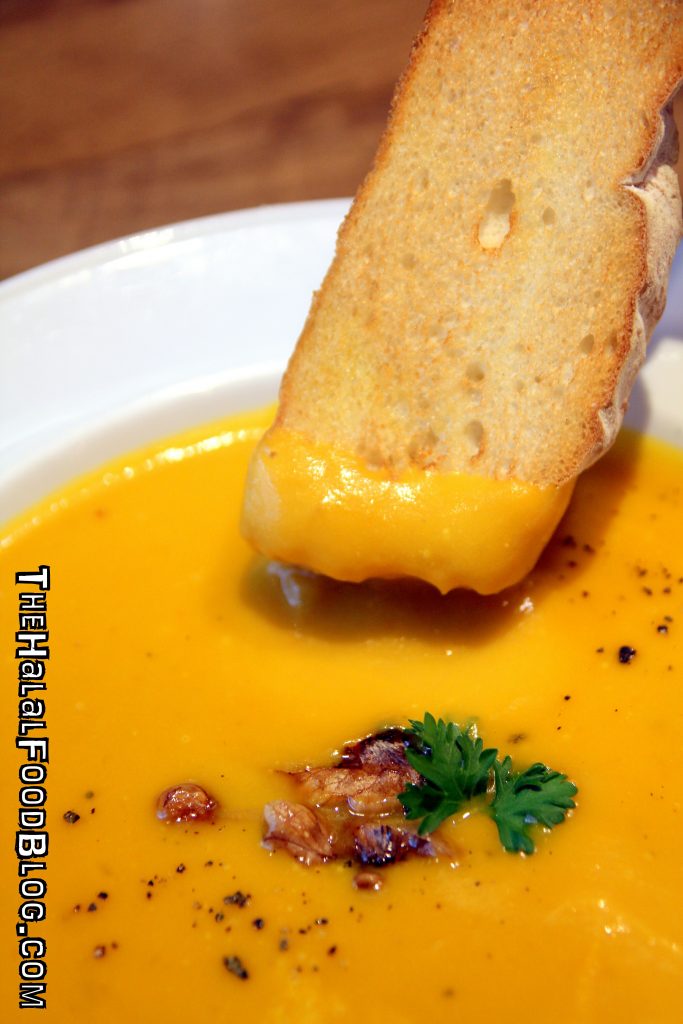 What exactly is the difference between a soup and a chowder anyways?
Well, Chowder is actually thicker (in consistency) than a soup and although it's typically seafood-based, it can pretty much be any main ingredient(s) and in this case – pumpkin it is!
A generous serving of nice, thick and hearty pumpkin soup. Creamy, velvety and delicious! Best enjoyed with a generous crack of black pepper for extra kick and that slice of baguette that comes with.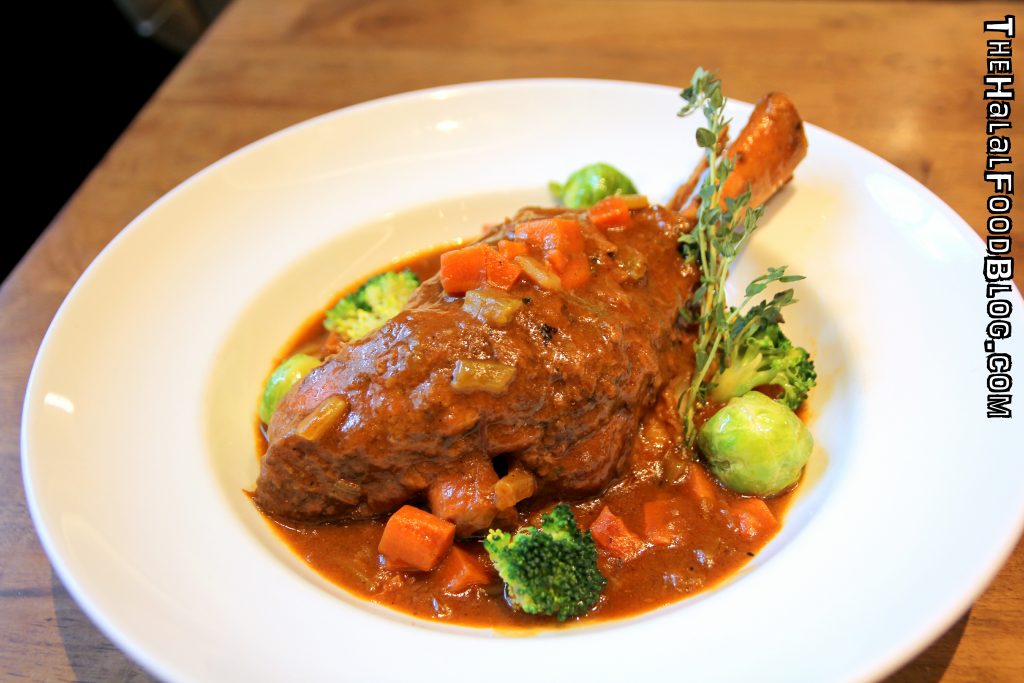 And speaking of hearty Christmas meals… 😛
I'm definitely drooling over this Braised Lamb Shank. Beanstro has given this lamb shank the ultimate 'low-and-slow' treatment with a slow braise that results in a fall-off-the-bone tenderness we'd all expect from a well-cooked Lamb Shank!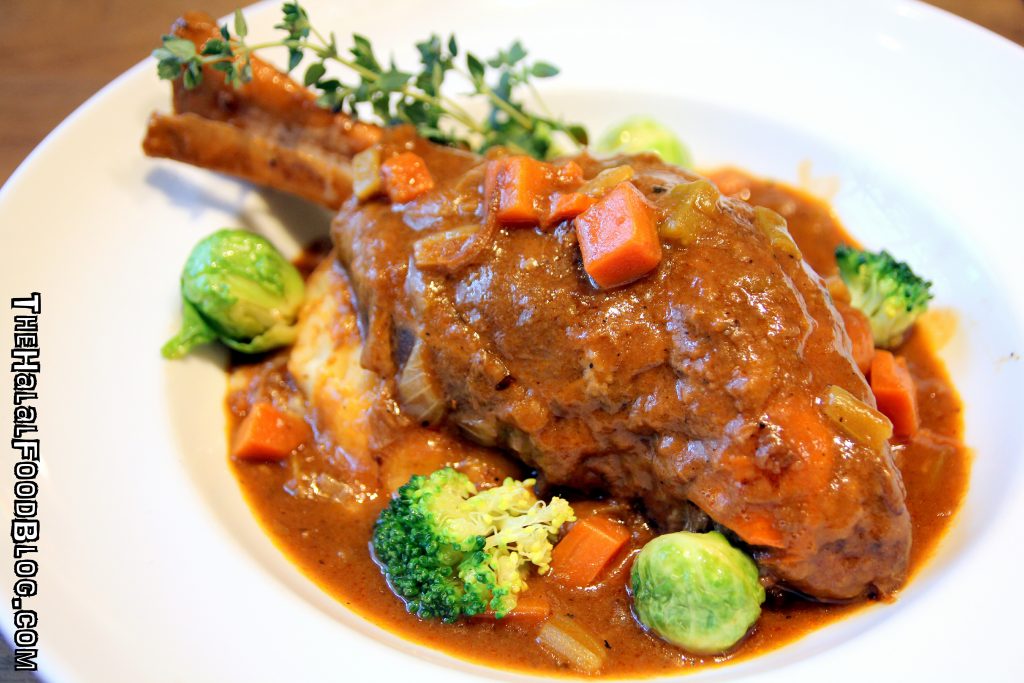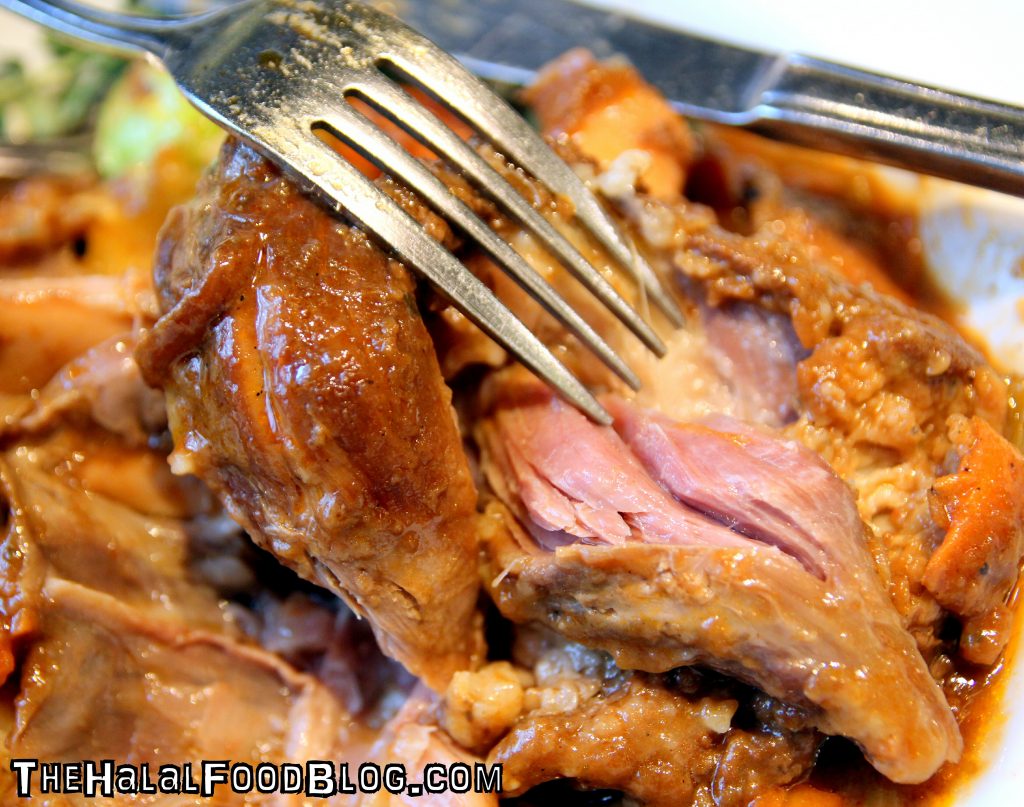 ZOMG just look at that meat!!
F-f-f-f-f-fork tender!! LOL Just the way a right proper braised lamb shank should be.
The gravy it is served with is made of the jus from the braising process add some mashed potatoes and vegetables on the side and you're all set! In fact, I'd like to give an extra 1000 points just for the fact that they are serving Brussel Sprouts!!
I'm not sure how many of you appreciate Brussel Sprouts (or even know what it is LOL) but these miniature-cabbage looking veggies with a very distinct flavour are always welcome on our plates. My Mum's favourite veggie! 😀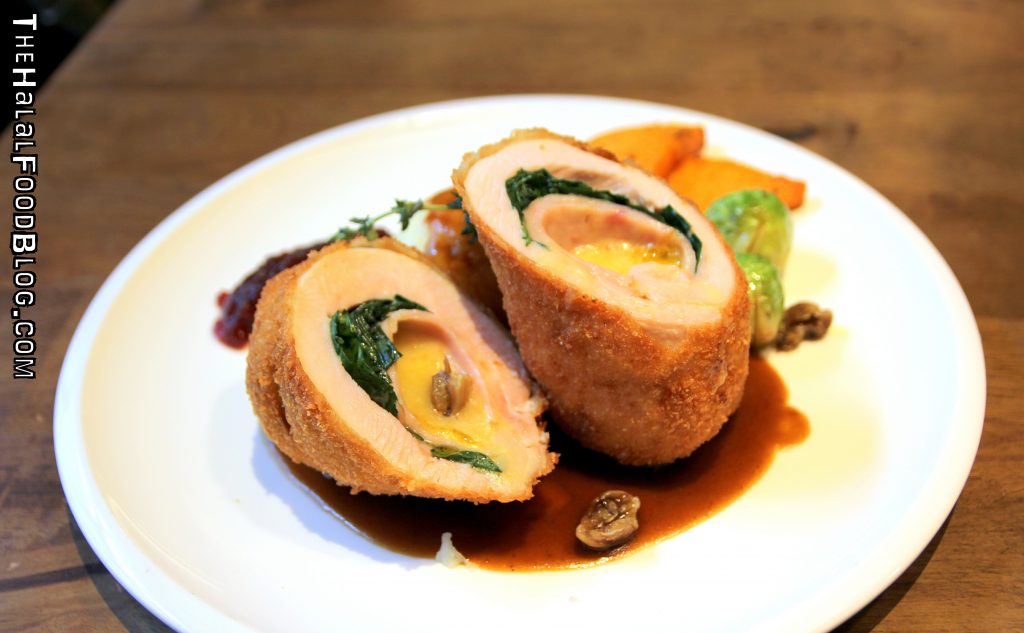 You've probably had Chicken Cordon Bleu before but hey hey hey it's Christmas time so you've gotta have some Turkey somewhere right? 😛
Beanstro puts a twist on a classic with a turkey breast taking the place of the regular chicken breast in this case. Within the crisp, breadcrumb-ed exterior you'll find…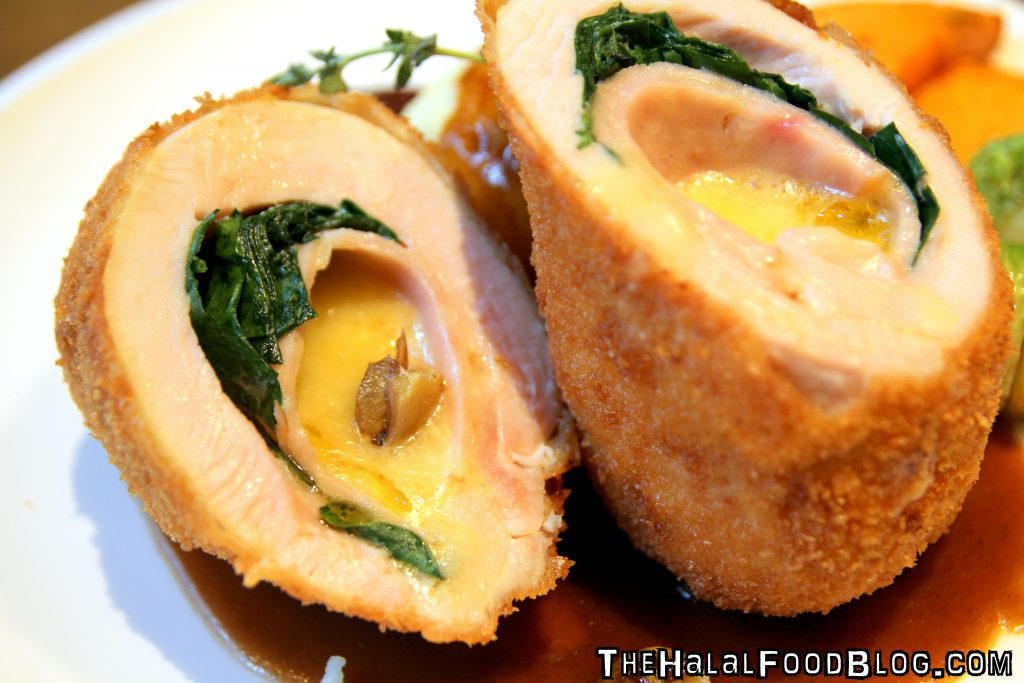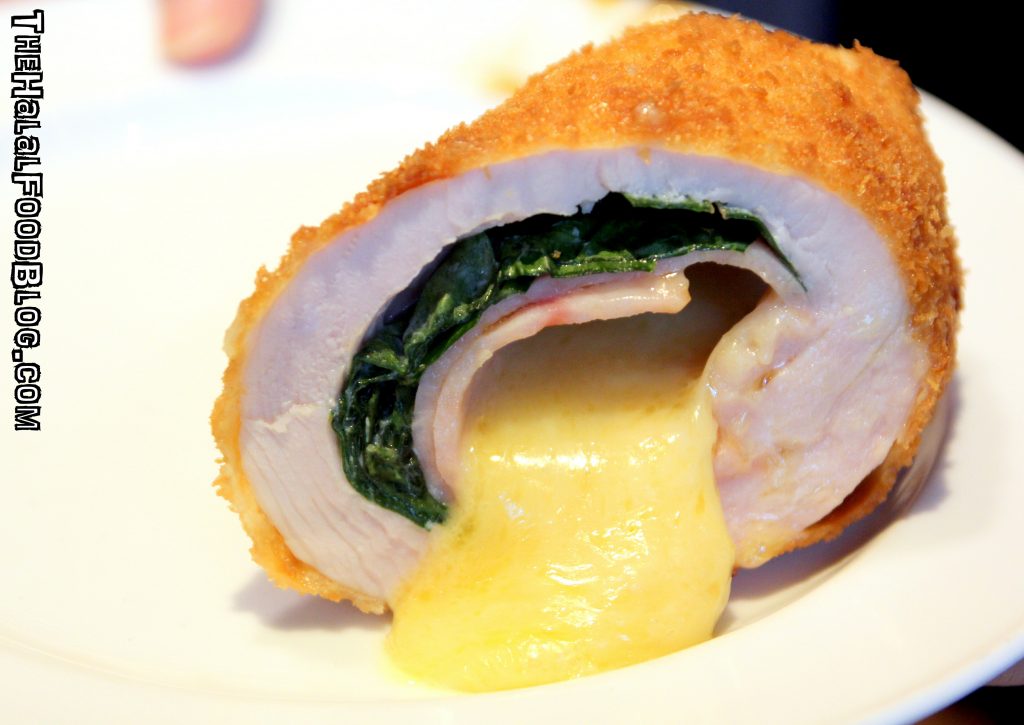 LOOK AT THAT CHEESEEEEEEEEEE!!!
A more than generous serving of Cheddar cheese is stuffed into the middle of your turkey 'package' and the result is a gooey, molten and absolutely delicious overflow of golden sedap-ness LOL I'm sure all you cheese lovers can relate to what I'm talking about right!
On the side, some Mashed Potatoes and Cranberry Relish (natural pairing with Turkey!!) complete the dish.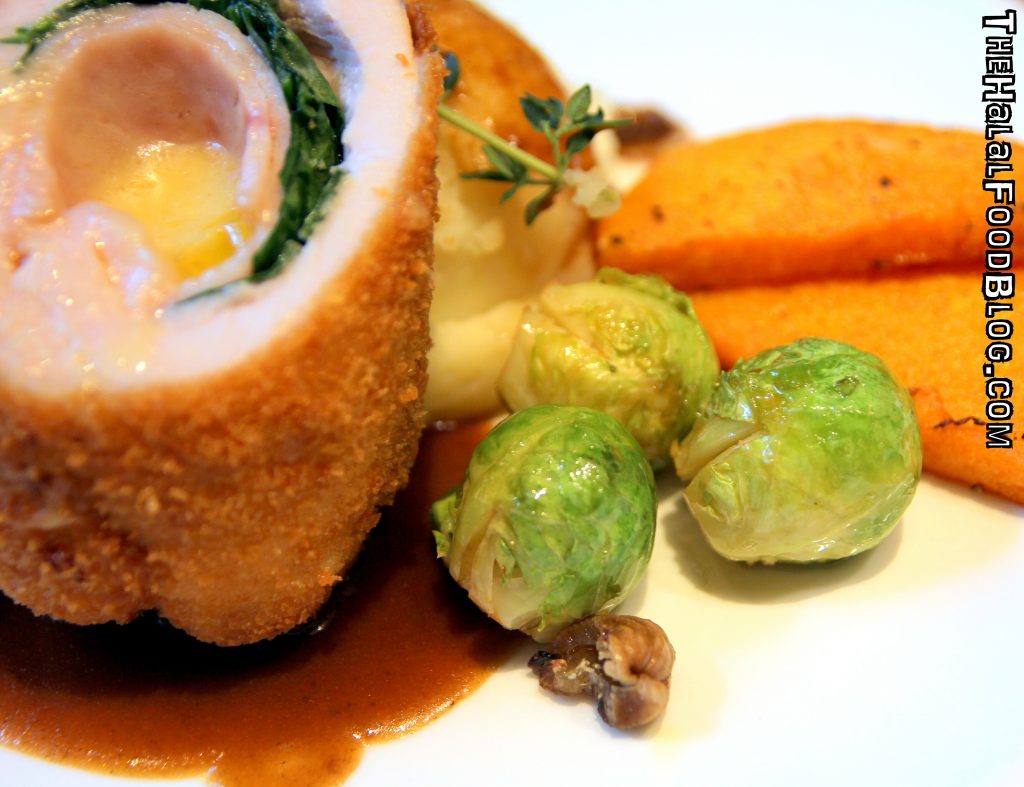 Oh wait, don't forget the Brussel Sprouts!! 😛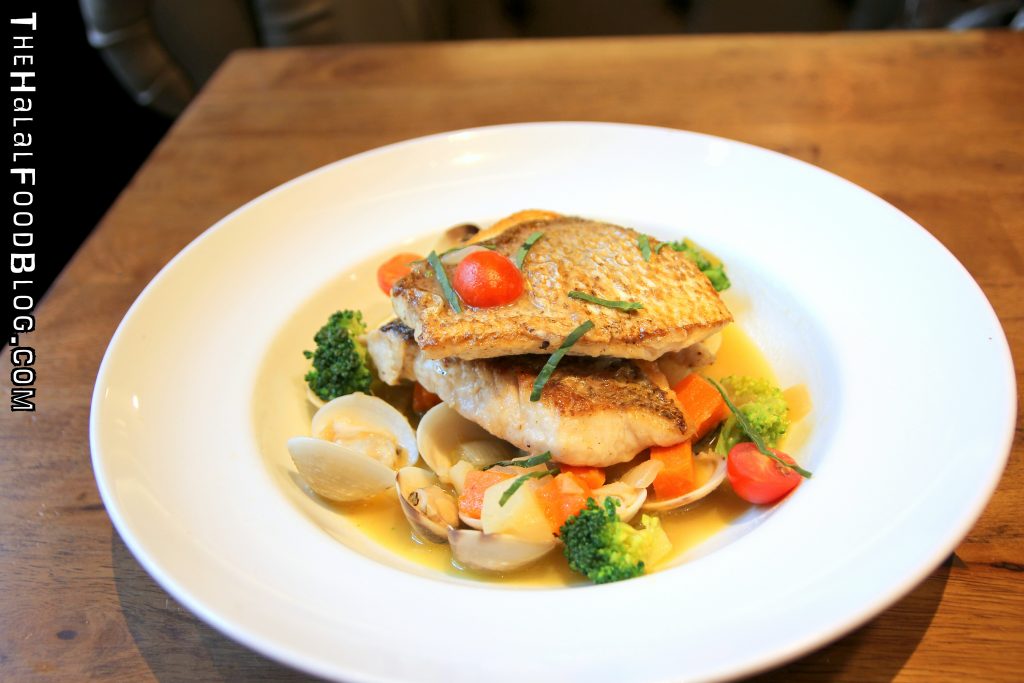 And rounding off the special selection of mains is the Pan-Roasted Seabream Fillet.
It's a seemingly simple dish that's actually brimming with great flavours. The Seabream is an excellent choice that's sure to appeal if you're looking for a fish course. The fish is accompanied by a seafood broth that has a great, fresh flavour.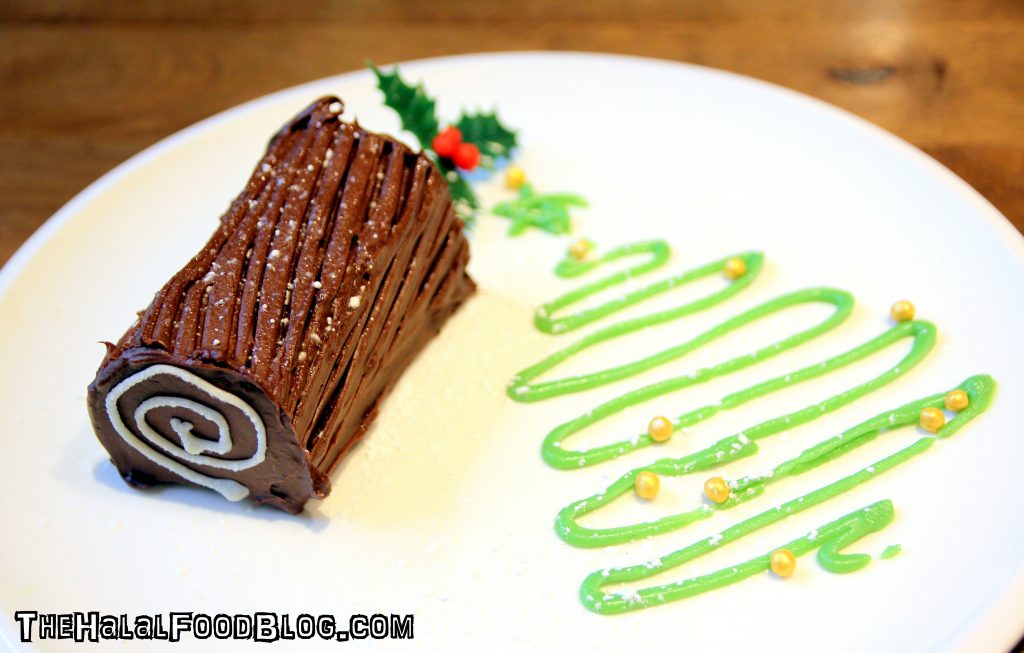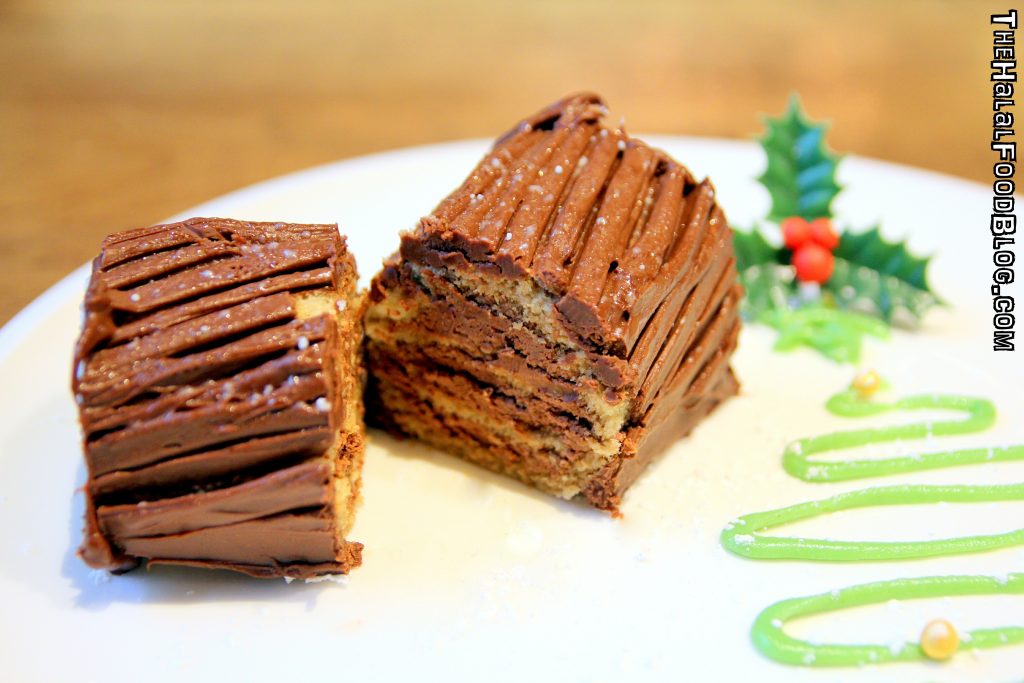 It's time to access the secret compartment in your stomachs reserved especially for desserts because there's no way you're gonna be able to resist a sweet ending to your meal at Beanstro 😛
They have a great selection of cakes to choose from but the seasonal special is the Traditional Log Cake – dark chocolate mousse within a vanilla swiss roll and finished with a rich dark chocolate ganache. Talk about decadent desserts!
PRO TIP – Do not underestimate the Traditional Log Cake! It may seem small in appearance but this dessert is a force to be reckoned with! Don't be shy to share okay!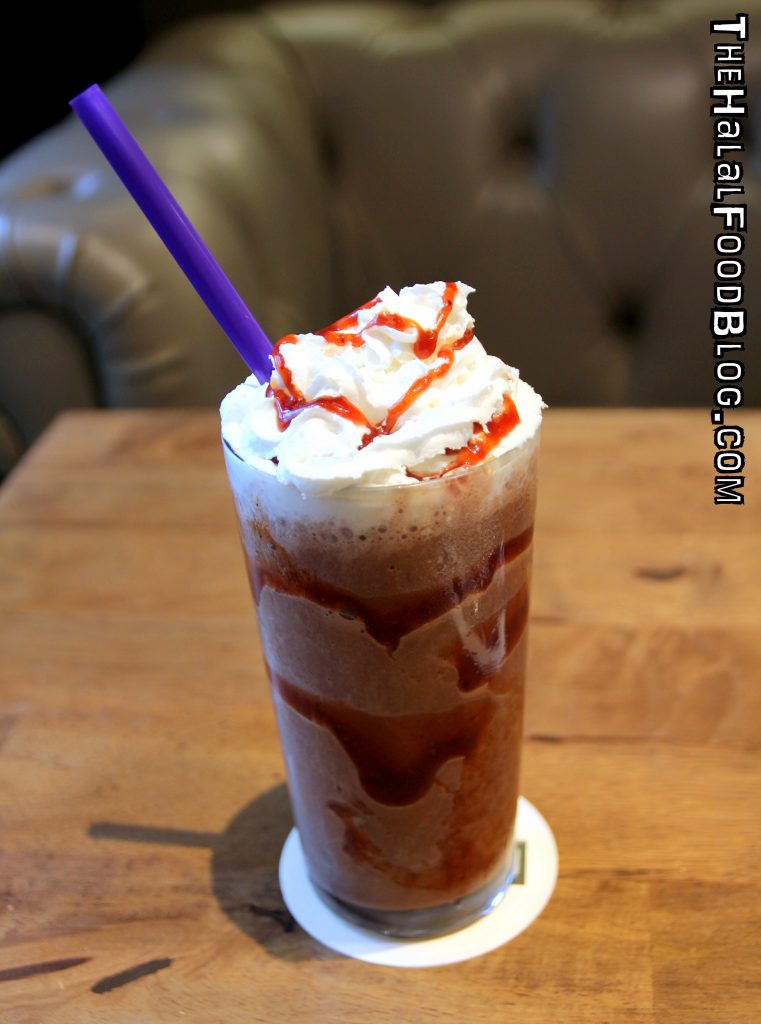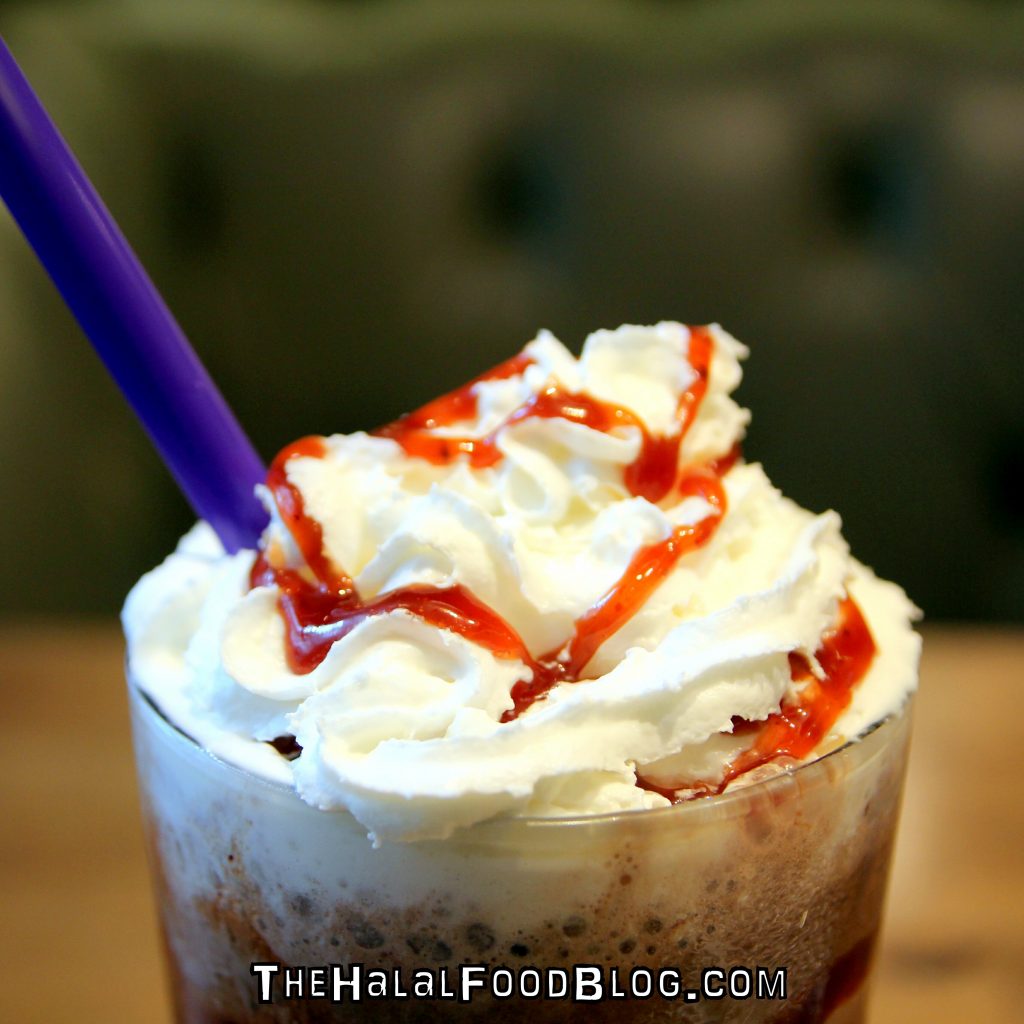 BONUS ROUND – be sure to check out the special beverages they have on their line-up just for this special festive season! The Double Chocolate Strawberry Ice Blended seemed like a natural choice (also available hot!).
Other choices include Peppermint Mocha, Red Velvet Cocoa and the aptly named Winter Dream Tea Latte!
Well, there you have it folks. A special menu for this special season right in the heart of the city.
Enjoy the special Beanstro Christmas Menu set meal at $68.80. You get to enjoy it all – from the starters to the soup to the main to the dessert! Plus – these are pretty premium dishes with some pretty premium ingredients.
Head down and enjoy before the promo ends on 31st December 2017 okay! Worth it for a bit of indulgence if you're in the mood to celebrate the year's end! 😀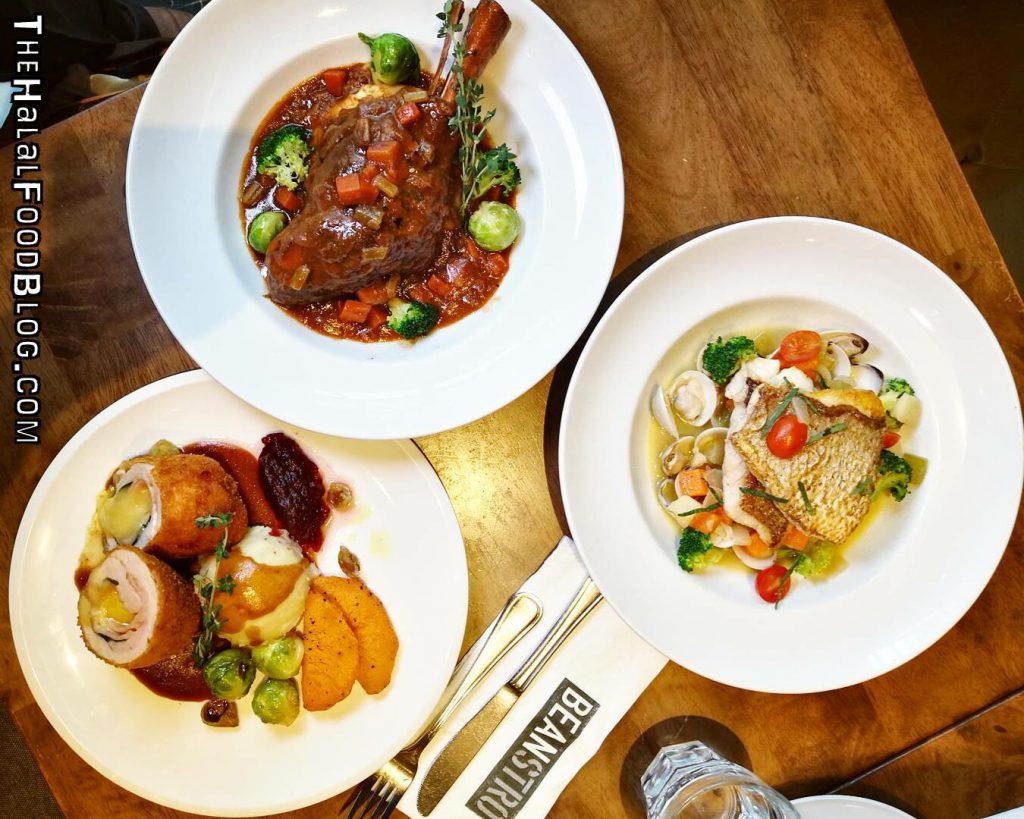 BEANSTRO
The Shoppes at Marina Bay Sands
2 Bayfront Avenue, #B2-20/20A
Tel: 6688 7001
Operating Hours:
8.00am til 11.00pm Mondays to Thursdays and Sundays
8.00am til 2.00am Fridays and Saturdays
All information (including prices, availability of item on menu and Halal status of establishment) are accurate at the time of posting. All photos used in this site are property of The Halal Food Blog unless stated otherwise.