I remember the first time we met Baker's Lab. It was a bake sale and we happened to try some of their absolutely delicious Lavender Earl Grey Cookies (which you will see a little later btw). But as we followed their Instagram account, we noticed they offered so many other goodies too!
Baker's Lab is a Muslim-owned home-based baker and she churns out some really great bakes!
This has to be one of the prettiest cakes we have seen in recent times! And the best part – they taste as good as they look! I guess there's just something so visually captivating about a Bundt – or in this case, Bundtlette since they are smaller versions. It must be those swirls… hypnotic! LOL
Anyways, for me, an added bonus that these Bundtlettes are actually Fruit Cake!!
These beautiful, spirally Fruit Cakes are moist and are full of treats like cranberries, mixed candied fruit peel and some almonds for a bit of crunch here and there. Totally delicious and a must try if you're a fruit cake lover like me!
Everyone loves a good chocolate chip cookie right? Well, Baker's Lab is happy to oblige!
The Sea Salt Chocolate Chip Cookies were tasty and very generous with the chocolate chips. I absolutely love the little hint of sea salt with each bite. A good contrast between the sweet and the salty elements. Definitely a pretty decent size too (almost palm-sized!) and definitely a hit with the kiddies.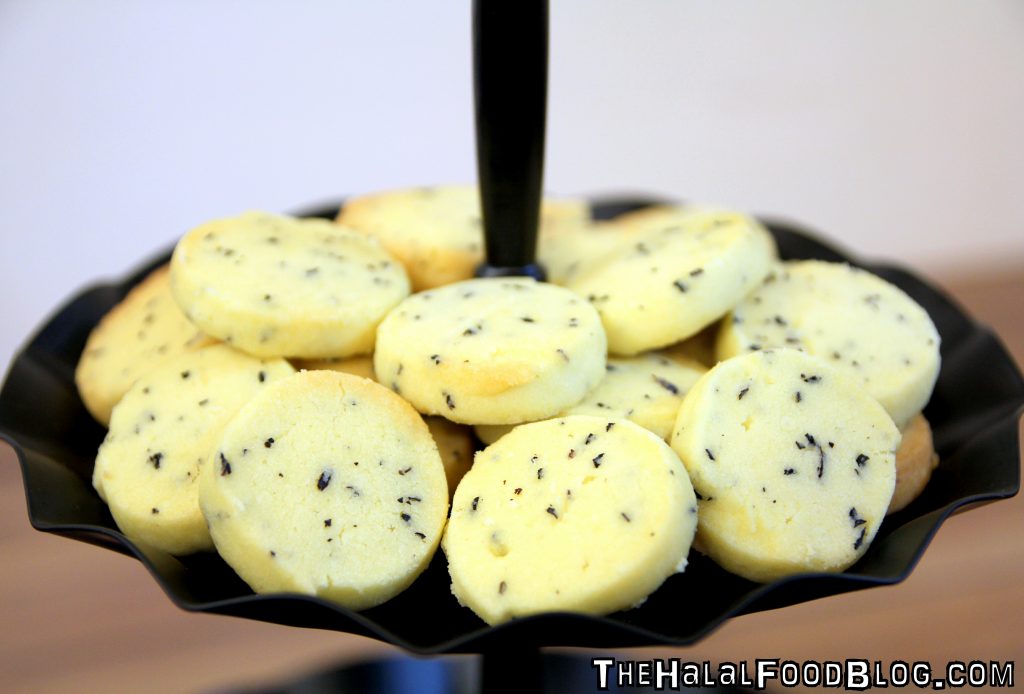 At last but most definitely not least, the one that got our attention in the first place – Lavender Earl Grey Cookies!
We've had quite a few similar cookies but I guess one of the challenges about flavours like tea and Lavender is finding the right balance because a little bit too much of one or the other will overpower everything else.
With the Baker's Lab version, I find the right balance for my personal taste and besides the subtle hints of Earl Grey and Lavender, the crumbly buttery cookie is a winner in my book.
To order, you can contact Baker's Lab by dropping her a message on their Facebook or Instagram accounts. Look out for special deals and events by following her accounts too!
Facebook: www.facebook.com/sgbakerslab
Instagram: @bakers_lab
All information (including prices, availability of item on menu and Halal status of establishment) are accurate at the time of posting. All photos used in this site are property of The Halal Food Blog unless stated otherwise.
---
Bakers' Lab offers 10% off for all FRIENDS Card holders. Valid on all purchases.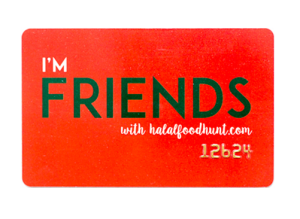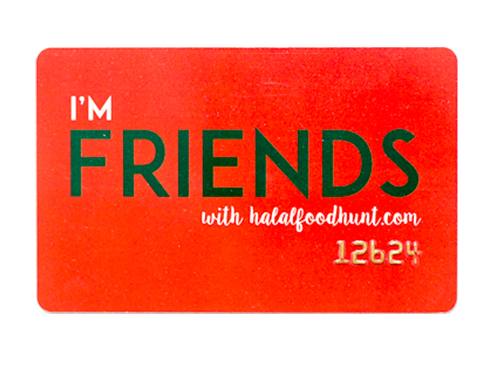 Get your FRIENDS with halalfoodhunt.com Rewards Card now at only $18/year and unlock discounts at over 60 halal restaurants, cafes, bakeries including online e-commerce businesses in Singapore. For a full list of where you can enjoy your card, click here.