Badoque is legendary.
After so many years, Badoque has not only made a name as one of the best places to go to have a fantastic meal but it has prided itself on putting its customers first – 'Badoque-sized servings' of great food and that great Badoque service.
ZOMG and it's already Part 7??? LOL Actually we've been to Badoque many many many more times than that.. this post just so happens to be part of the series that we number 😛
If you want to read about ALL our epic meals at Badoque, you can do so by clicking HERE!
But today, we show you some new dishes on the menu that you may not even have known have been added and you have a part to play in deciding what stays on the menu!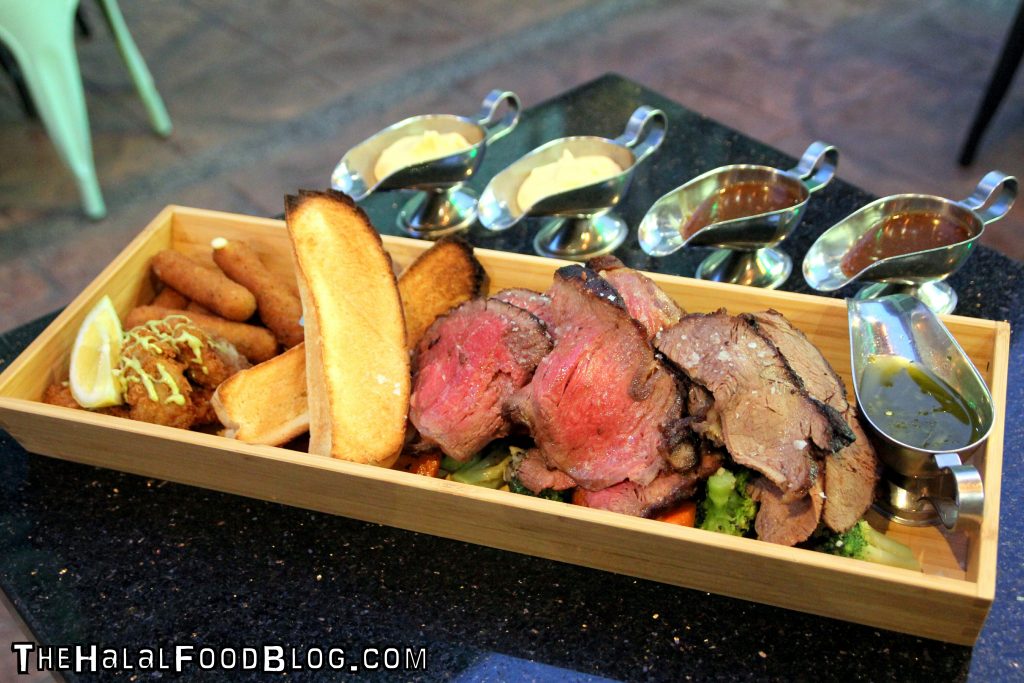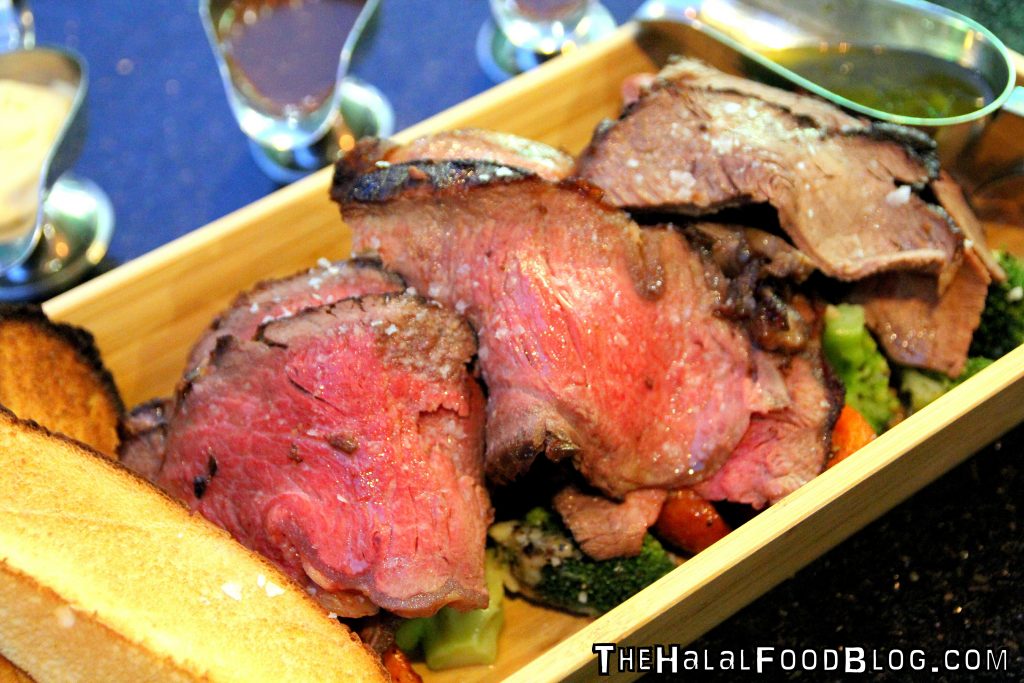 First up is a new addition to a long line of meat dishes that Badoque has become famous for!
And trust us – this one is definitely worth it 😀
Let's face it – it's not easy to get a right proper Roast Beef Platter like this just anywhere am I right?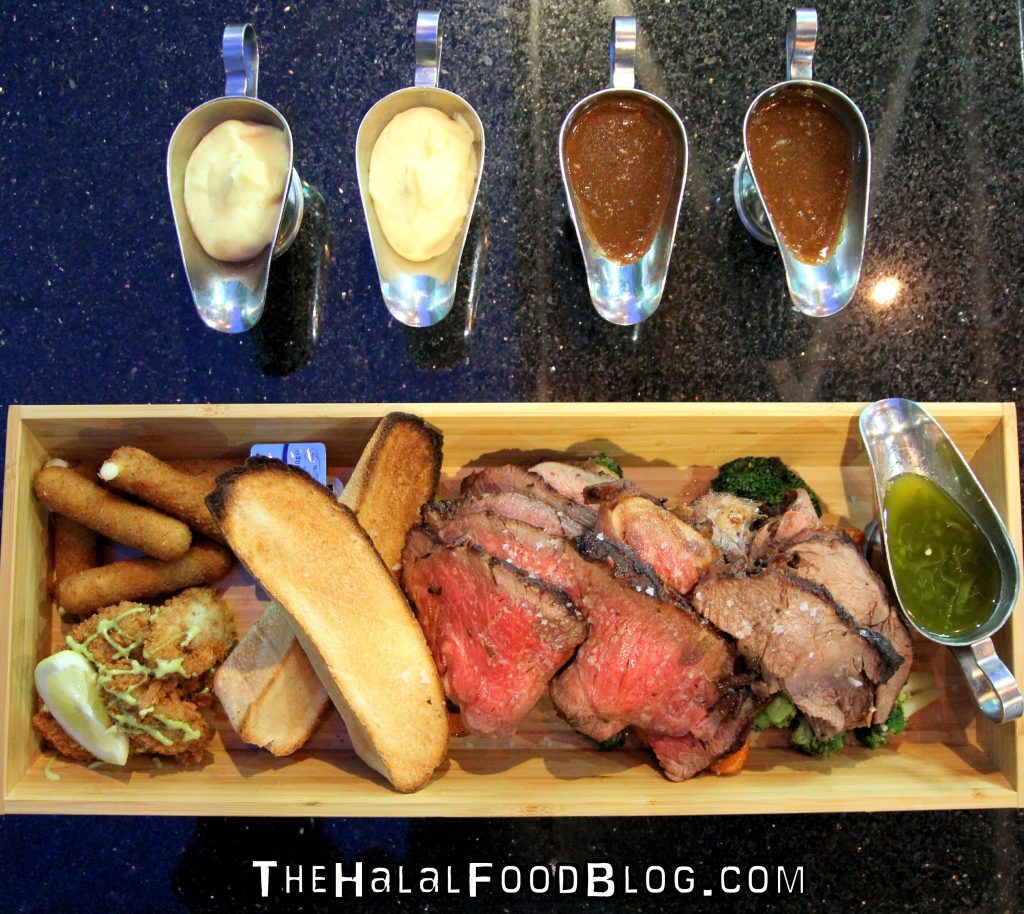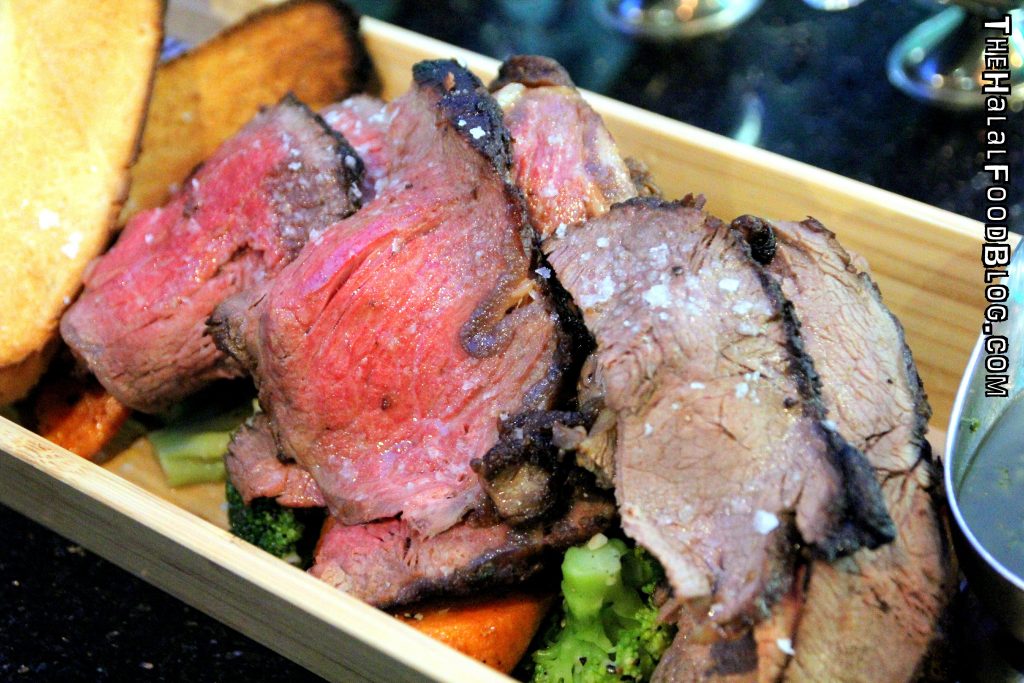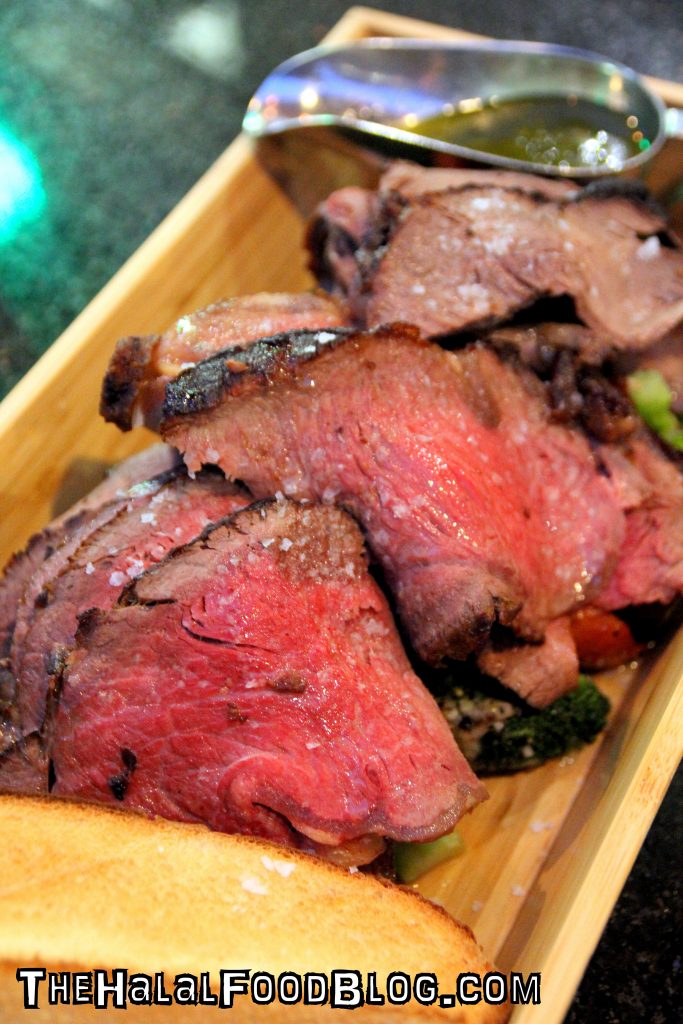 We're talking about 1kg of beef being given the ultimate roast to perfection. Just look at that meat! The roast beef is sliced up and served atop a bed of roasted vegetables. The platter also comes with 2 sides (which happen to be Mozzarella Sticks and delicious Breaded Oysters), 2 soups, 2 salads and 2 drinks too.
If you are a big meat lover, then it's time gather your gang and definitely order this dish. Roast Beef may seem like a simple dish to some but it's not easy to get it done right. We've only had the pleasure of enjoying a handful of servings of what is considered a great Roast Beef and this is one of them. You really get to enjoy the flavour of the beef!!
Some of you may be balking at the price but we must remember that we're talking about 1kg of meat here! This platter is probably sufficient to feed at least 5-6 pax or maybe even more if y'all plan on ordering extra stuff. If you're in the mood for meat but wanna try something other than steak, this is a good chance.
But steak is also always a good choice at Badoque 😛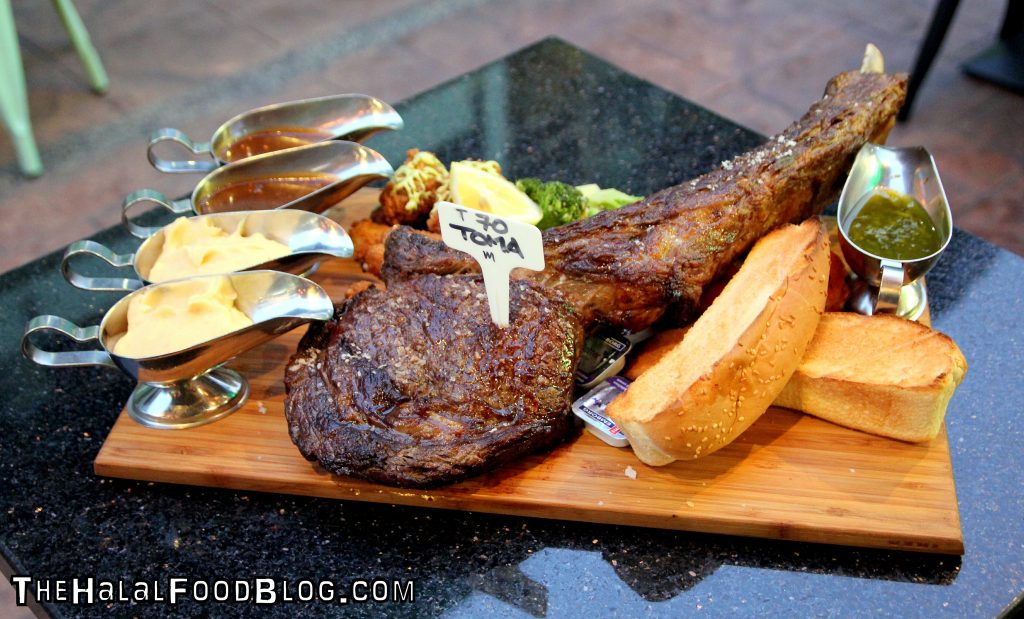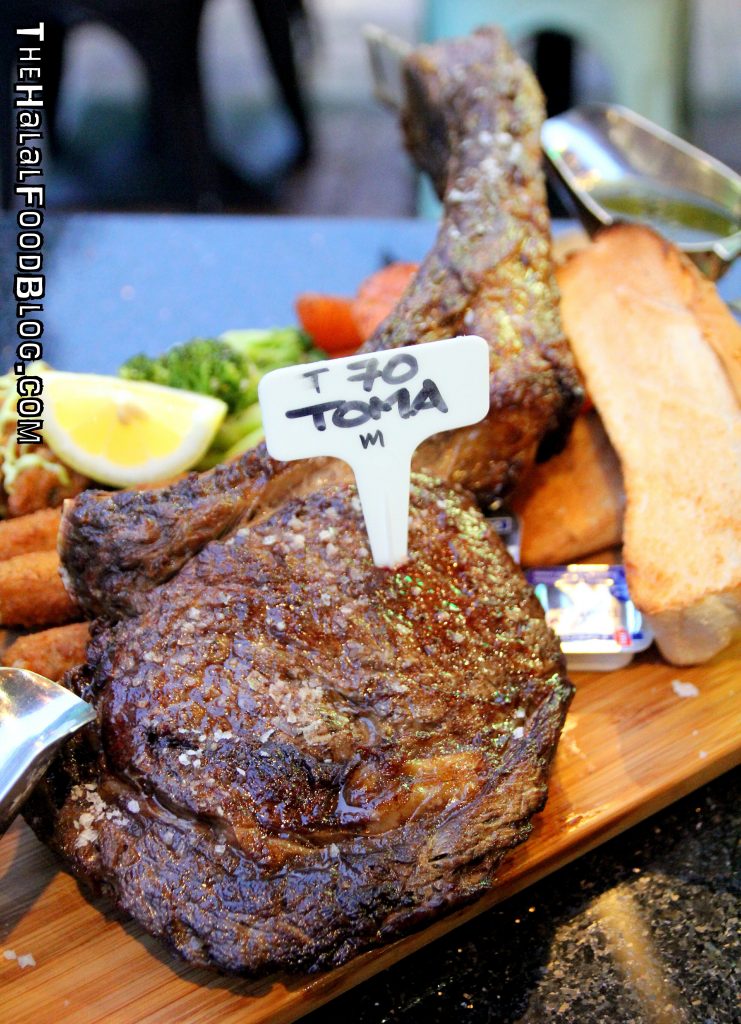 This is not the first time we were enjoying this mammoth steak. The first time we had the honour was for Badoque's (aptly named) Meat & Great meal in 2015. Badoque was one of the first Halal makan places to serve this fantastic cut and since then, it's become one of the most popular orders at Badoque!
We've seen plenty of people posting about their Badoque Tomahawk and the praises are unanimous – the Badoque Tomahawk deserves the title of 'Daging Gedegak Level 99999'.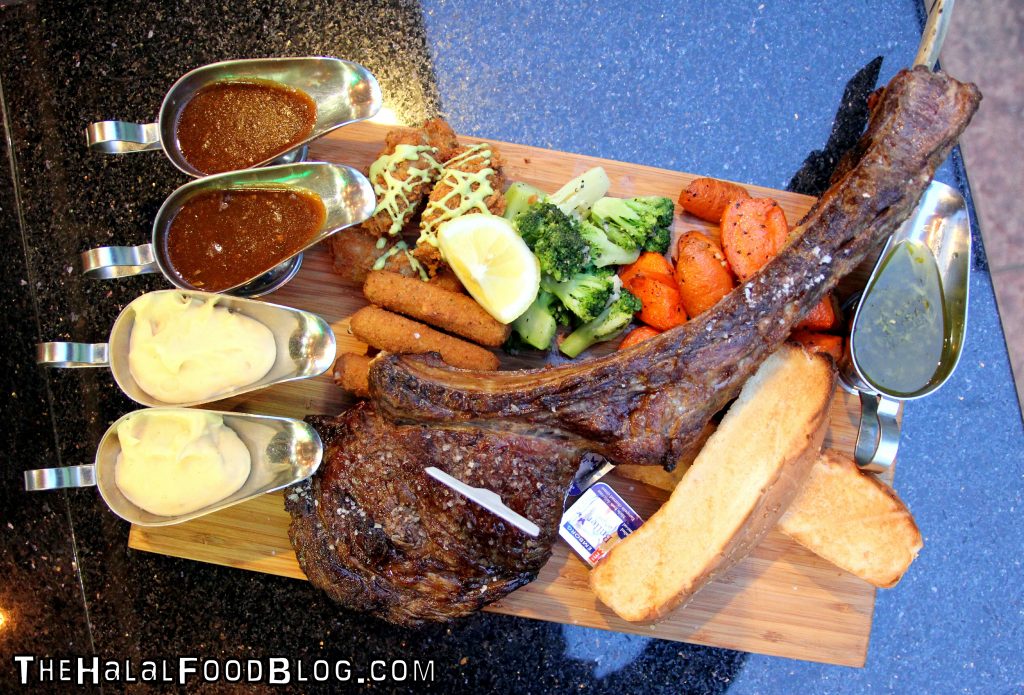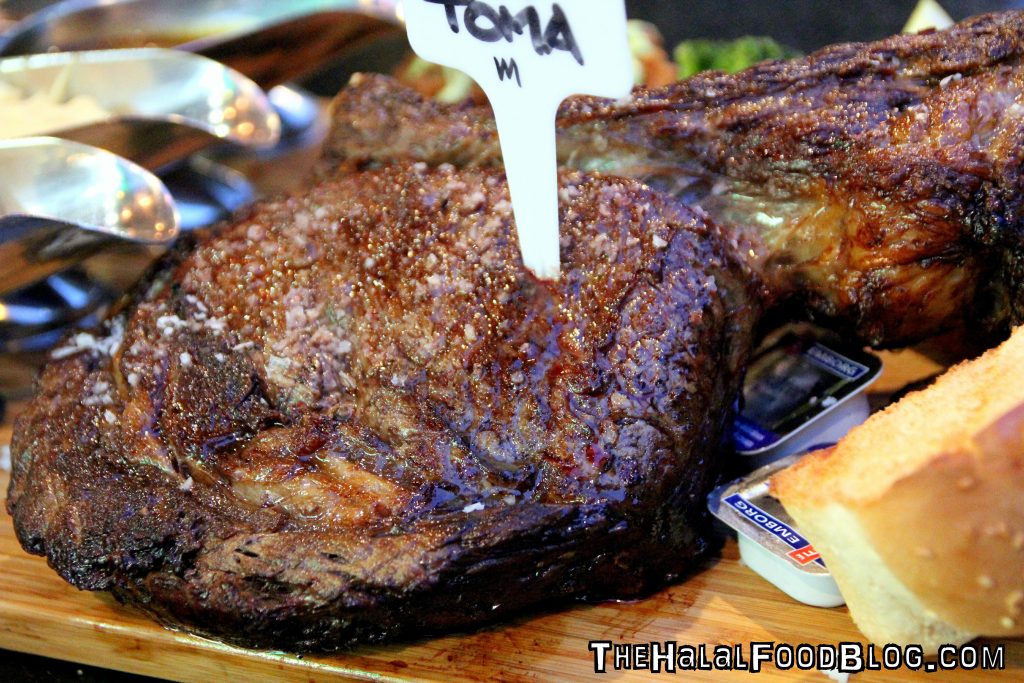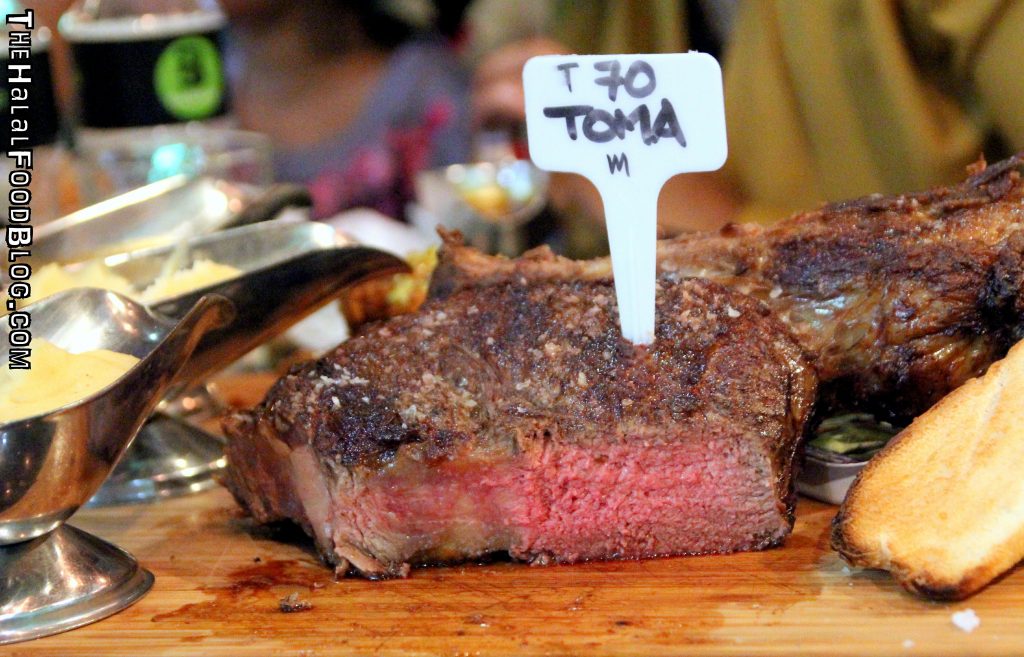 The whole thing is about 1.2kg worth of prime beef. We figure it's probably good for about 2-3 people to share but we've heard stories of people whacking this monster steak ALONE! Give that person a trophy!! 😛
By the way, the Badoque Tomahawk Meat-a-holic Set also comes with 2 soups, 2 salads, 2 sides and 2 drinks for good measure. This is not even counting the Mashed Potatoes that come with. There's also a brown gravy to go along but I reckon some of you will probably wanna savour that great beefy flavour as is.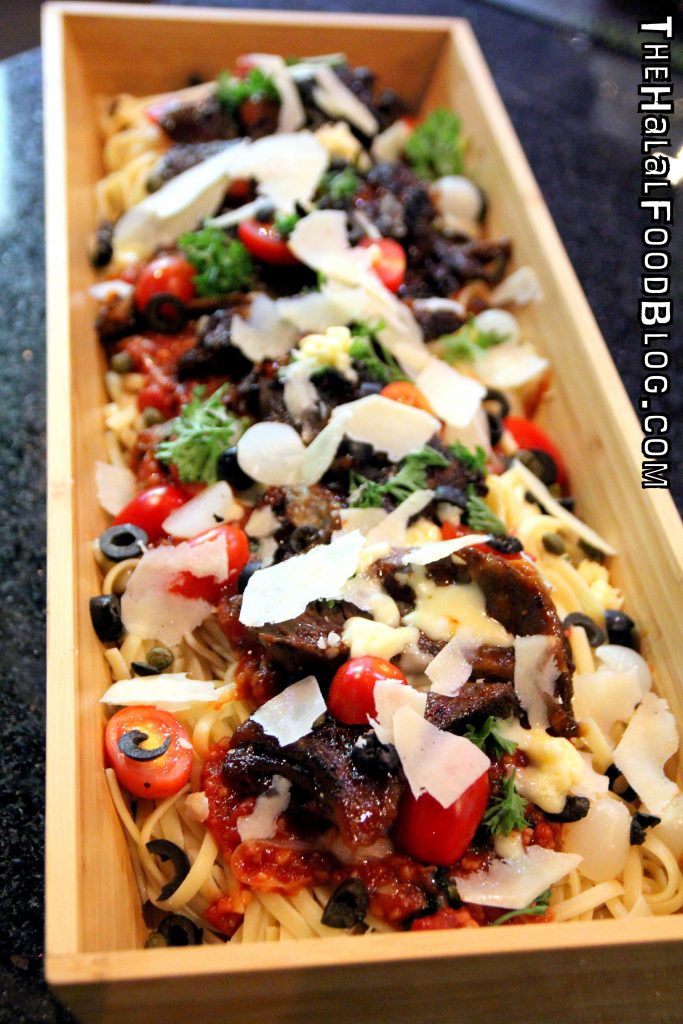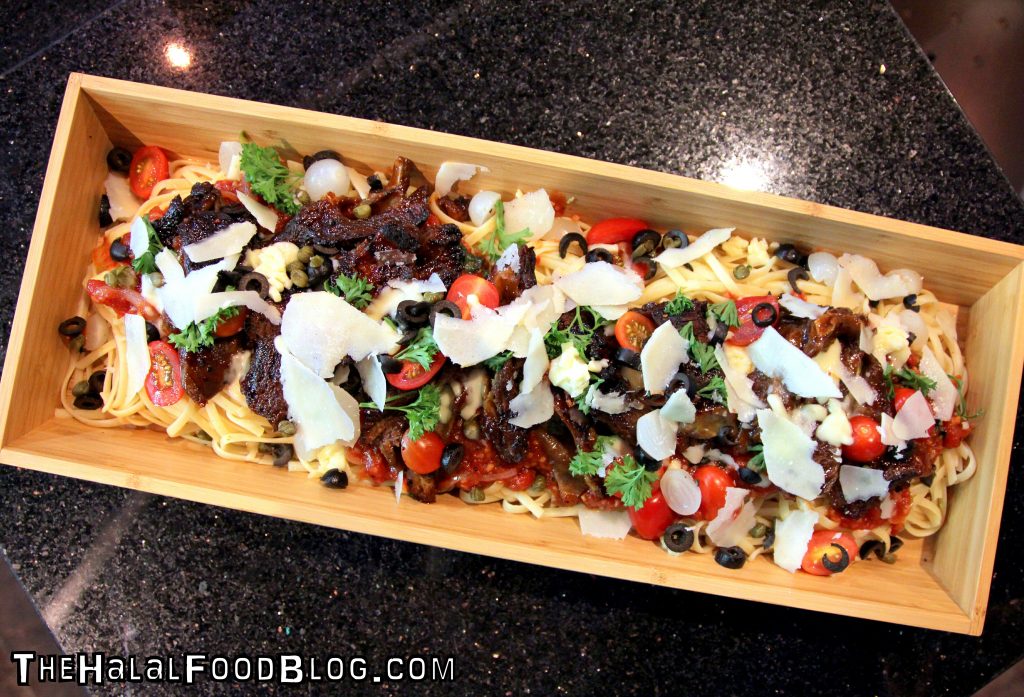 This might be one of the BEST pasta dishes I have ever had personally. And I'm not just saying that for the sake of saying it. The Short Ribs Pasta Tomato Concasse is THE BOMB!!
The one above is actually a serving for 6 pax so they cleverly serve it that way for easy mixing and dishing out. They do of course have a single pax serving priced at $18 but if you're got the manpower, then go for this upsized serving which is really worth it for $56.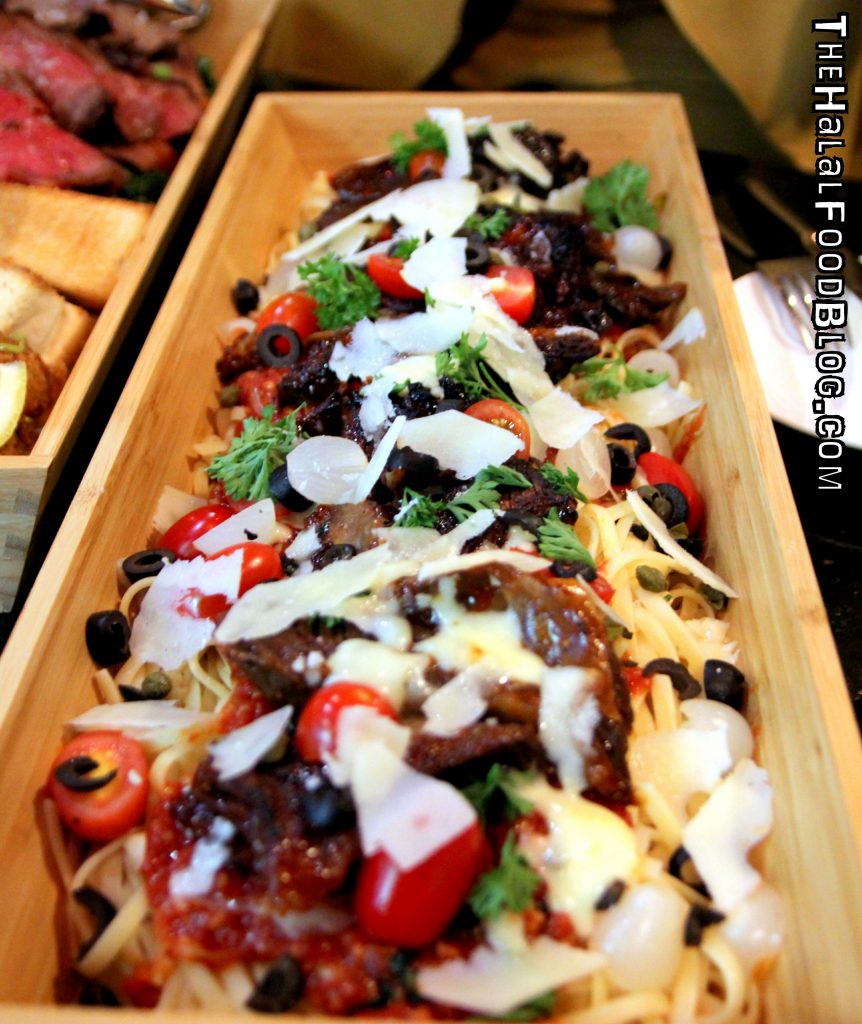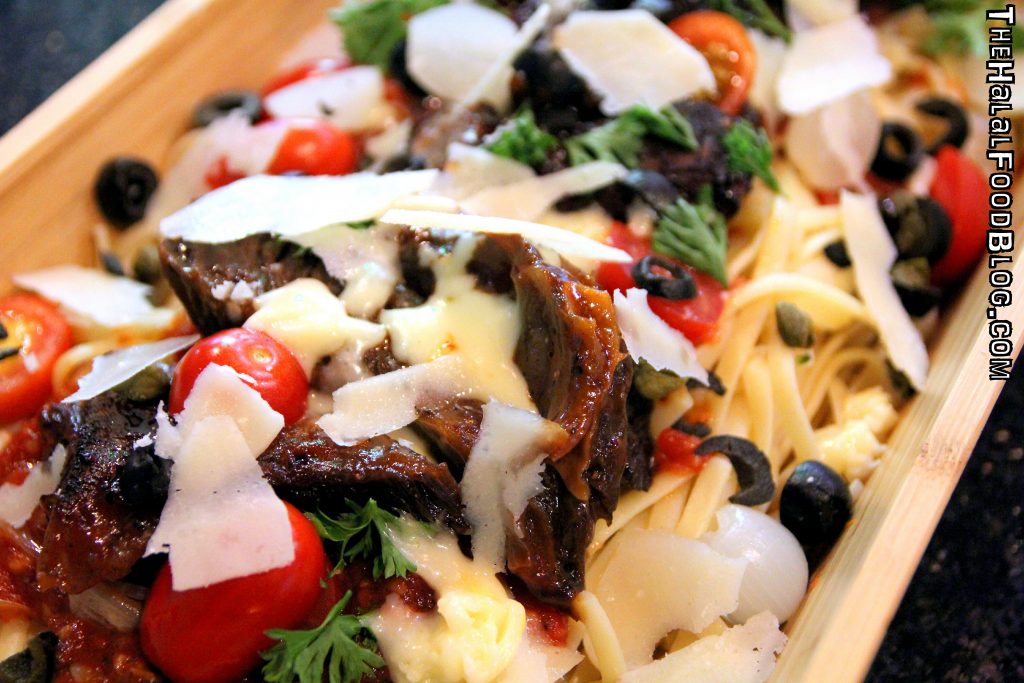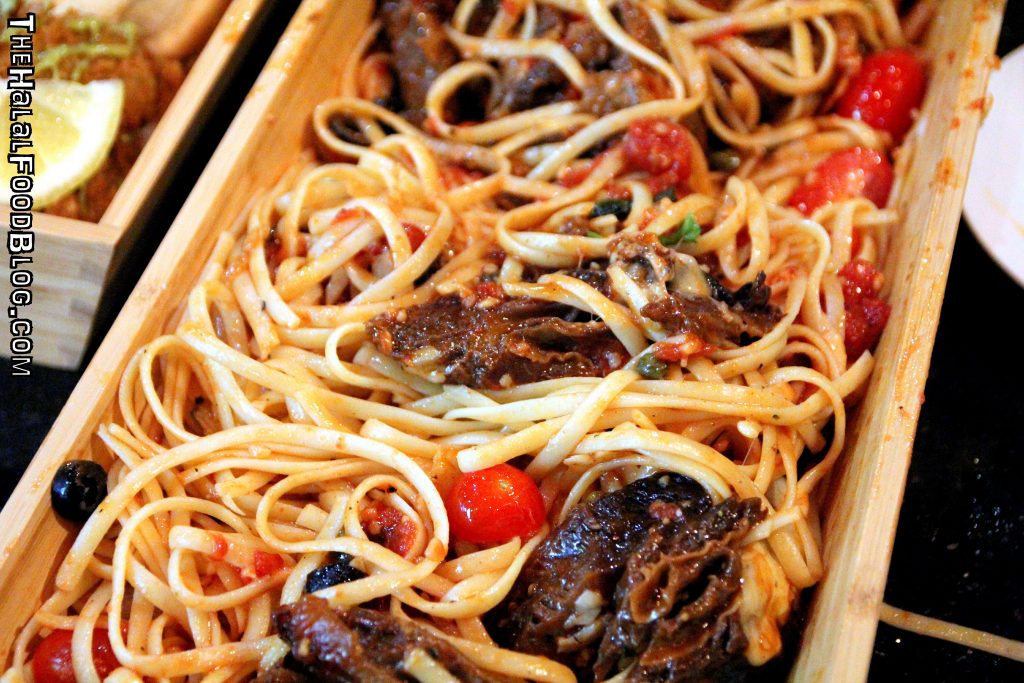 A hearty serving of pasta that has been paired with this absolutely gorgeous Tomato Concasse sauce. The Badoque team really hit the jackpot with this one. It might be one of the tastiest pasta sauces I have ever had. Delicious, sweet and tangy tomato flavour that goes great with everything else on the dish.
The protein component for this dish comes courtesy of another of Badoque's signature dishes – their famous Beef Ribs! So they take the meat off the bone so you get chunks of beef short rib scattered throughout.
The Short Ribs Pasta Tomato Concasse is highly recommended!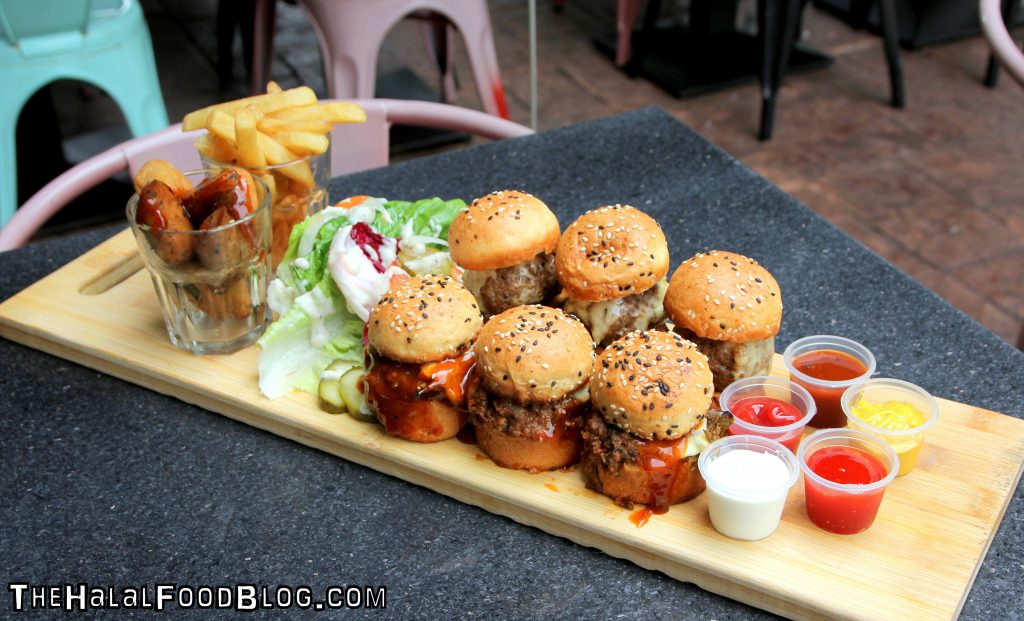 Here's where it starts to get really interesting because these are some of the newer dishes on the menu. You might just be surprised at the variety that's available.
First up is another one that's great for sharing.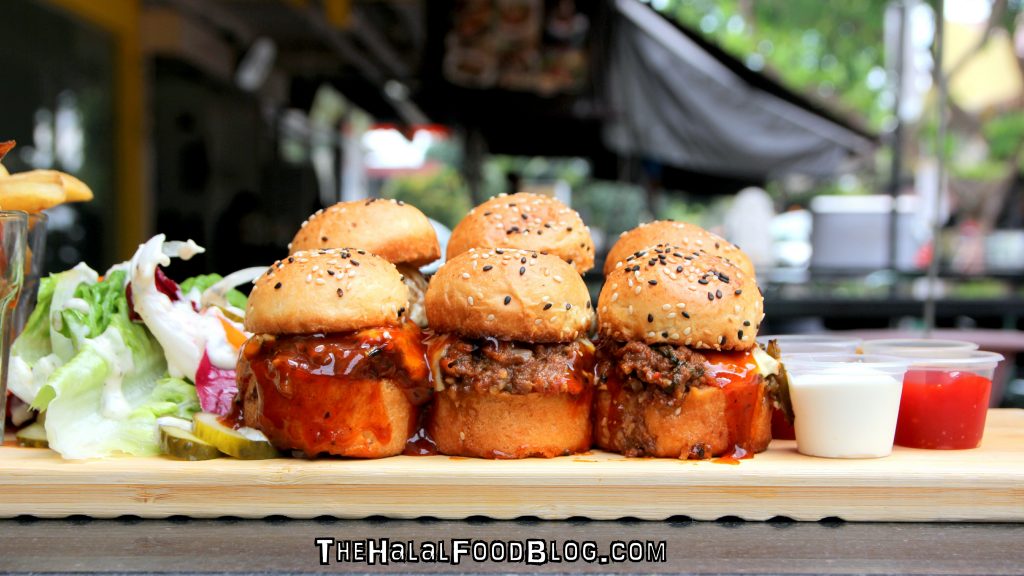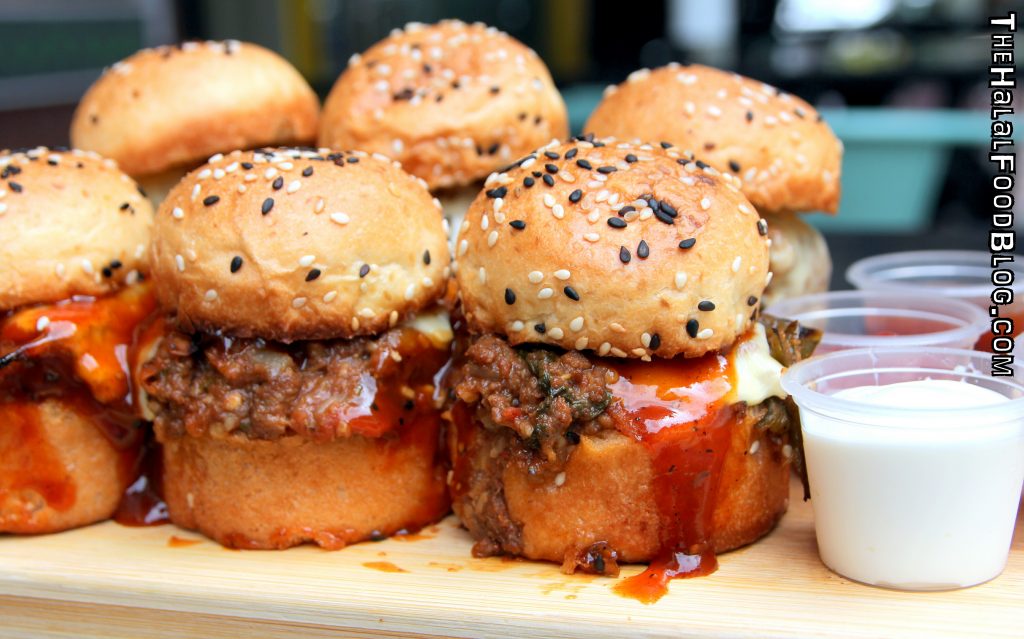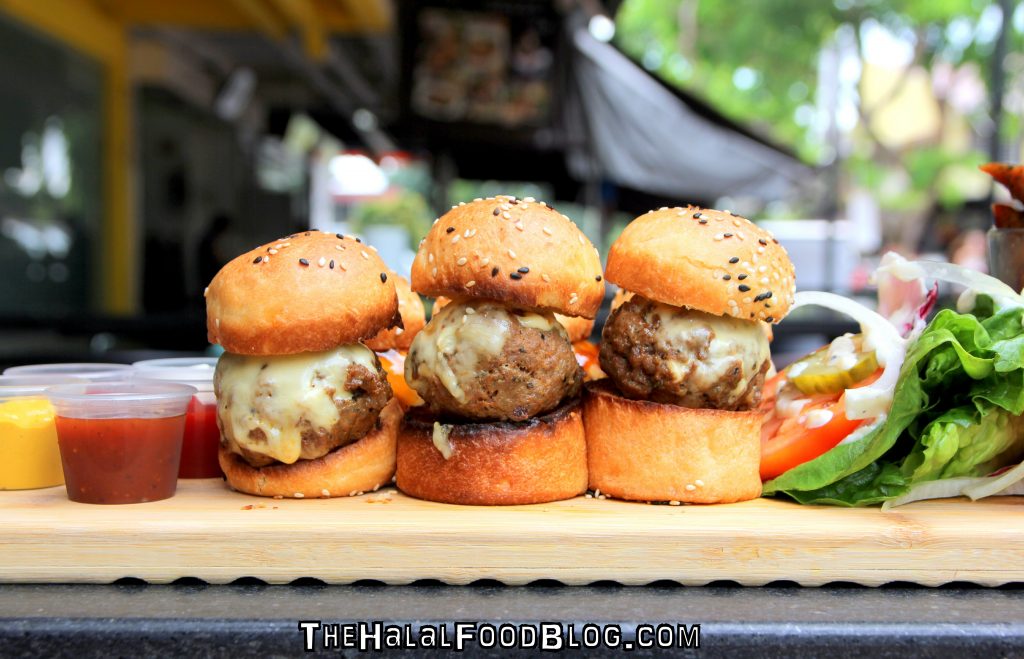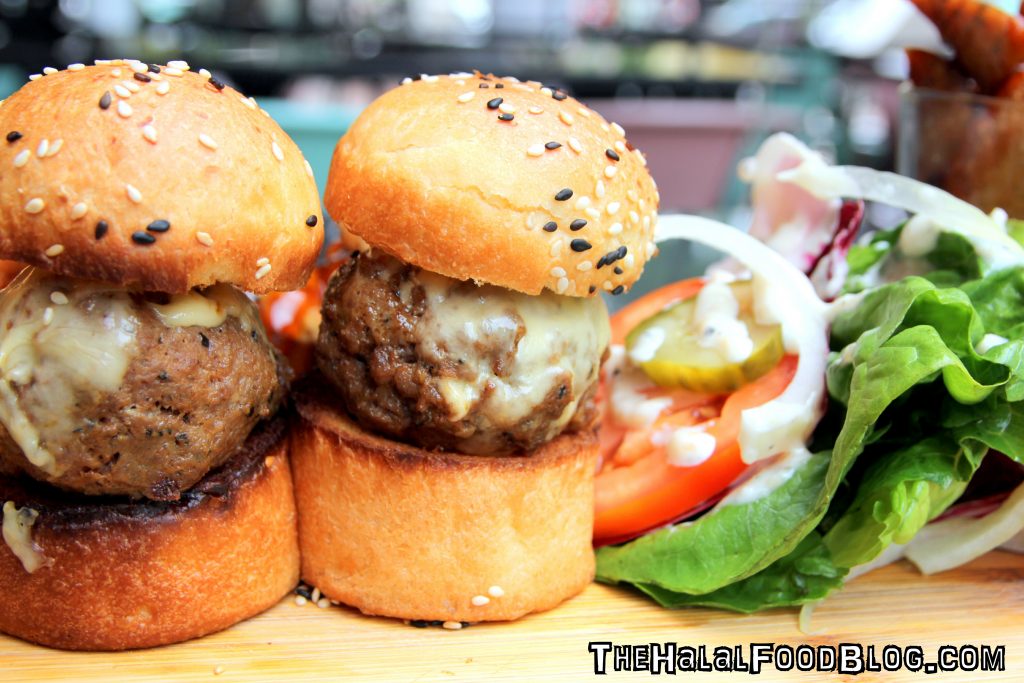 The Mini Sloppy Joes are a miniature take on a familiar favourite. Seasoned mince meat, cheese and plenty of sauce allow these mini0-burgers to live up to their name.
The Sliders have the meat formed into actual patties and topped with some cheese for a much more plain version in comparison. If you really like small burgers then you might consider having this for your meal but we'd recommend sharing it as a starter before y'all continue with the rest of your feast.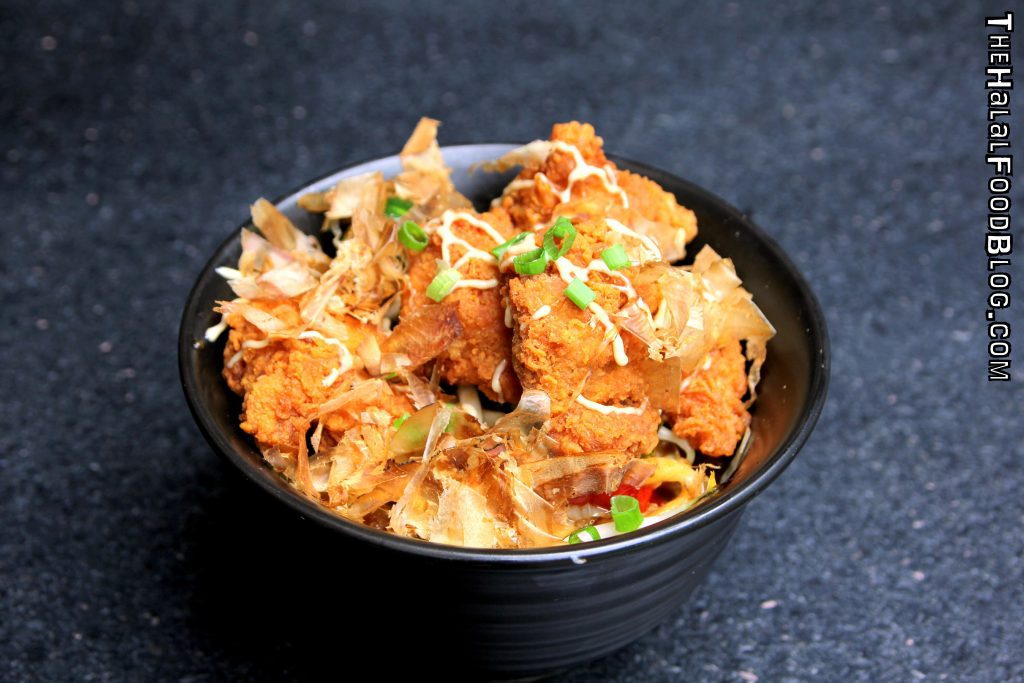 Would you believe me if I told you that you could now enjoy Japanese fare at Badoque?!?!
Yasssssss they're definitely trying new stuff out on their menu and if it's popular, who knows – some of these dishes might even become permanent items on the menu?
Well, for a start, let's go with some noodles.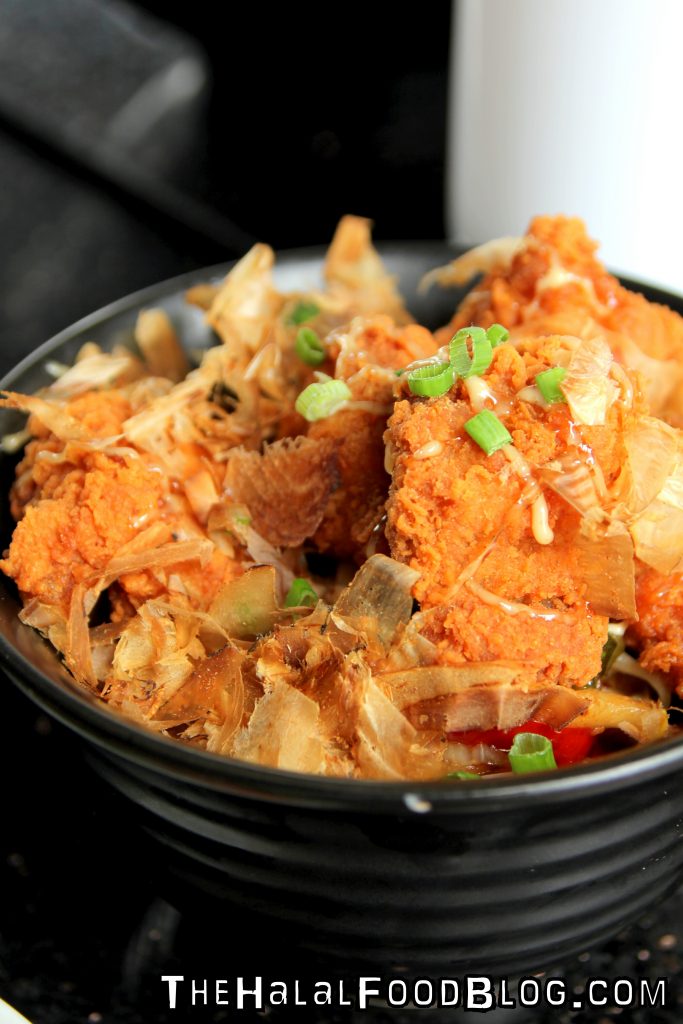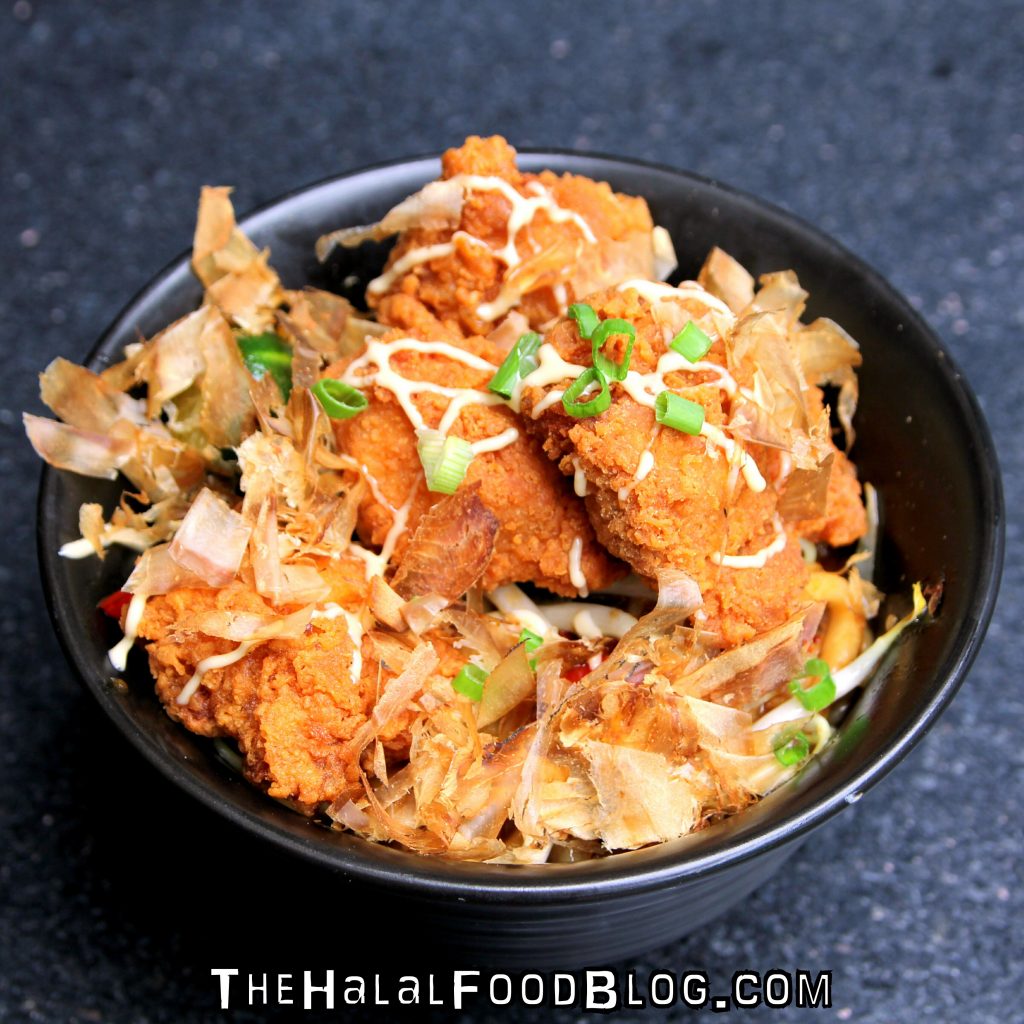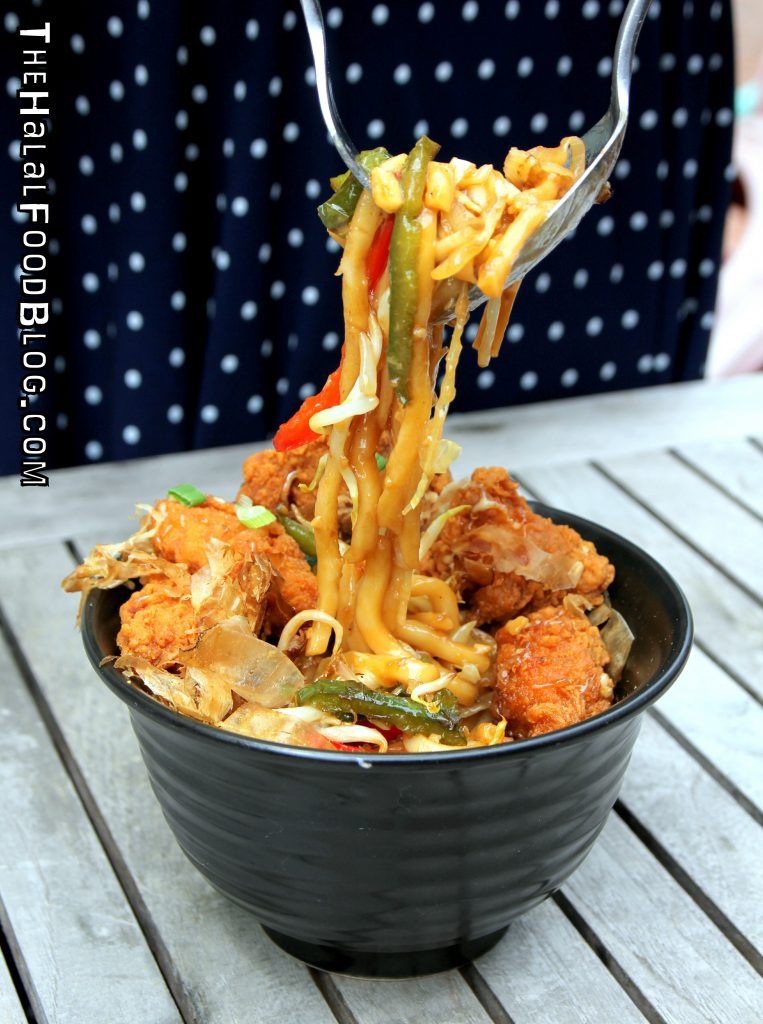 Chicken Karaage Yaki Udon is not a dish I'd expect to see on the menu at Badoque for sure. But as the old saying goes – there's a first time for everything 😛 And I do appreciate that they're experimenting with new flavours and cuisines at Badoque. Who knows – we might find a new classic soon!
Anyways, the Chicken Karaage itself was really good! And addictive too (like most fried foods LOL). Also good news is that you can order the Chicken Karaage ala carte as a Starter too.
'Yaki' translates to 'Grilled' which in this case, translates to the method of cooking the noodles aka Udon on what is probably a grill pan (similar to the Yaki Soba we had in Sapporo last year). Flavour-wise is was not bad and pretty interesting with hints of what reminded me of Mee Rebus (well, there re soybeans involves after all LOL).
But I did find the noodles a bit too 'wet' for my taste. Probably because I was expecting a dry noodles. If you're a fan of Udon, you should definitely give this a try. But if you'd prefer rice to noodles – we have just the thing!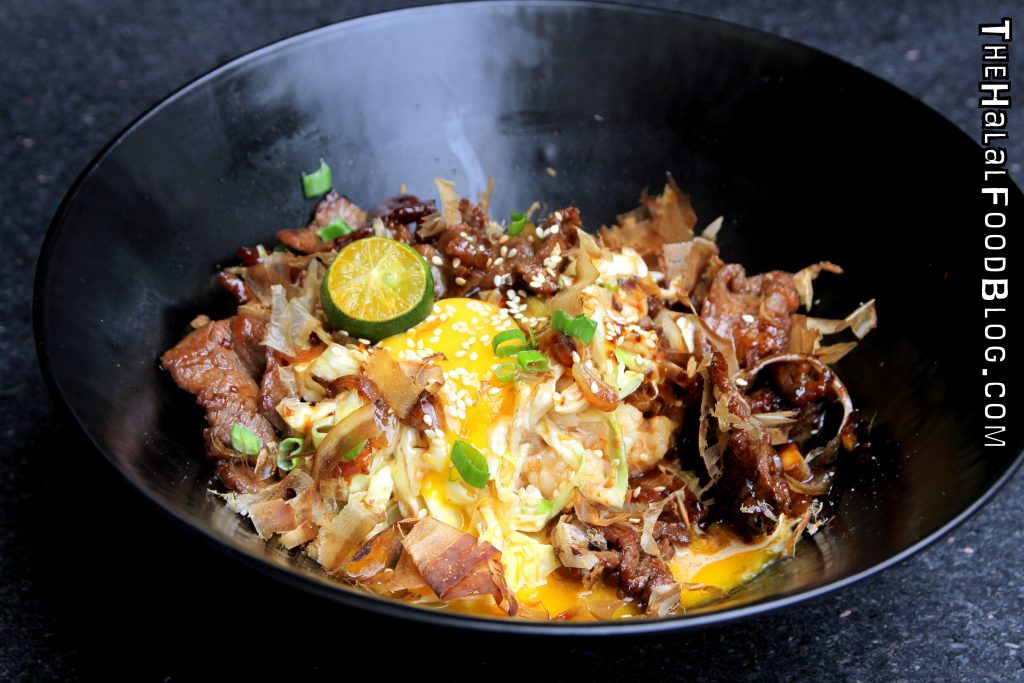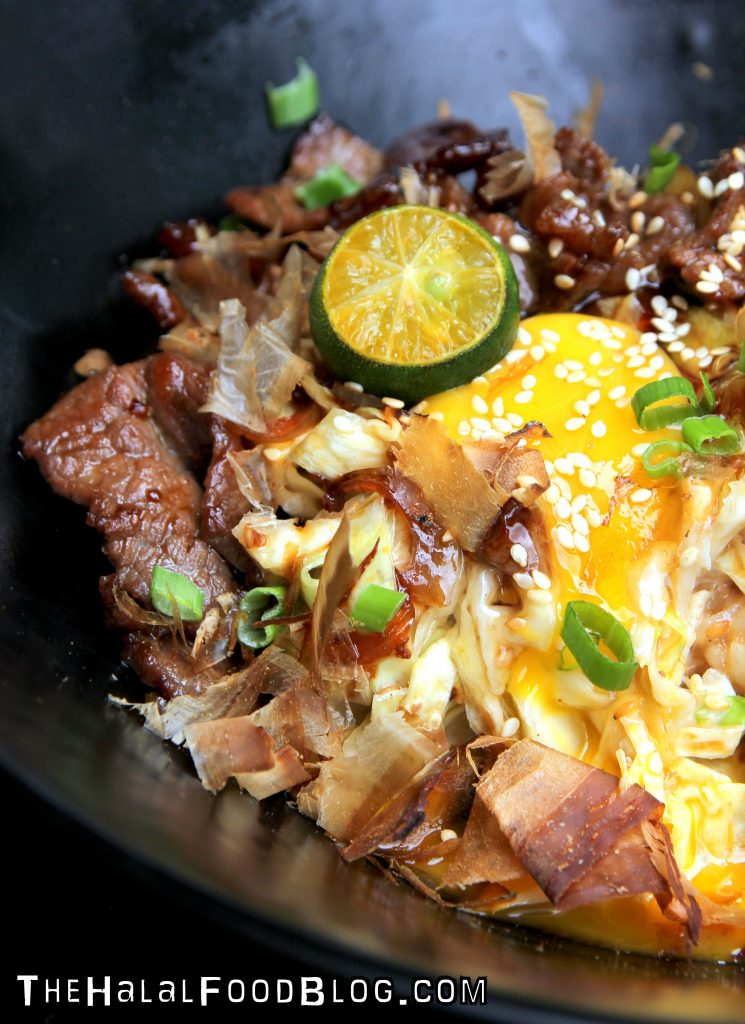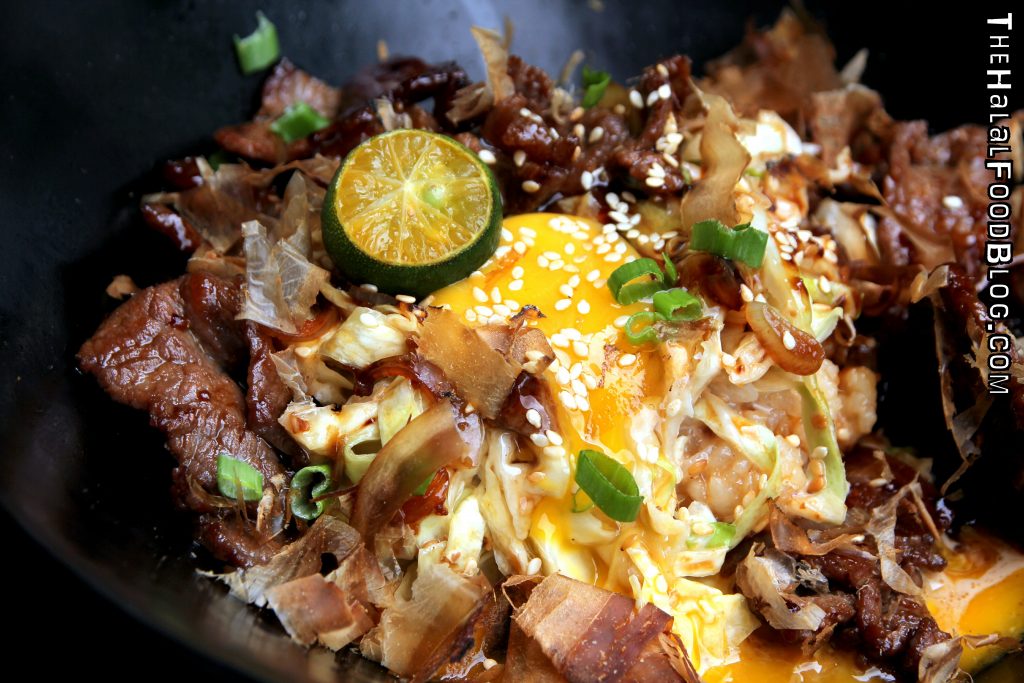 You all may probably know by now – we LOVE Donburi! And the ones at Badoque as SO SEDAP!
You've got a serving of rice that's topped with (in this case) some tender Teriyaki beef slices, a very little bit of veggies (mostly for texture), a gorgeous runny poached egg and some Bonito flakes for good measure. All these come together to blow your mind all in one bowl!
The rice was a little bit too wet but we've given our feedback on that and if the geniuses in the Badoque kitchen can make adjustments, this could be one of the best news dishes they have on the menu. And for the record – we didn't squeeze that lime LOL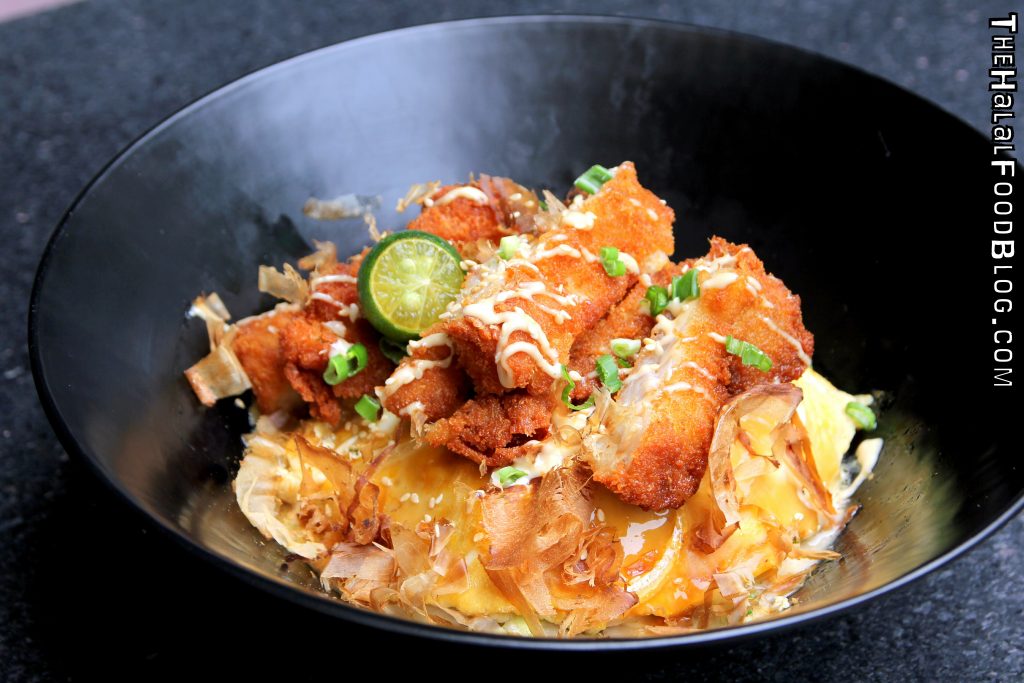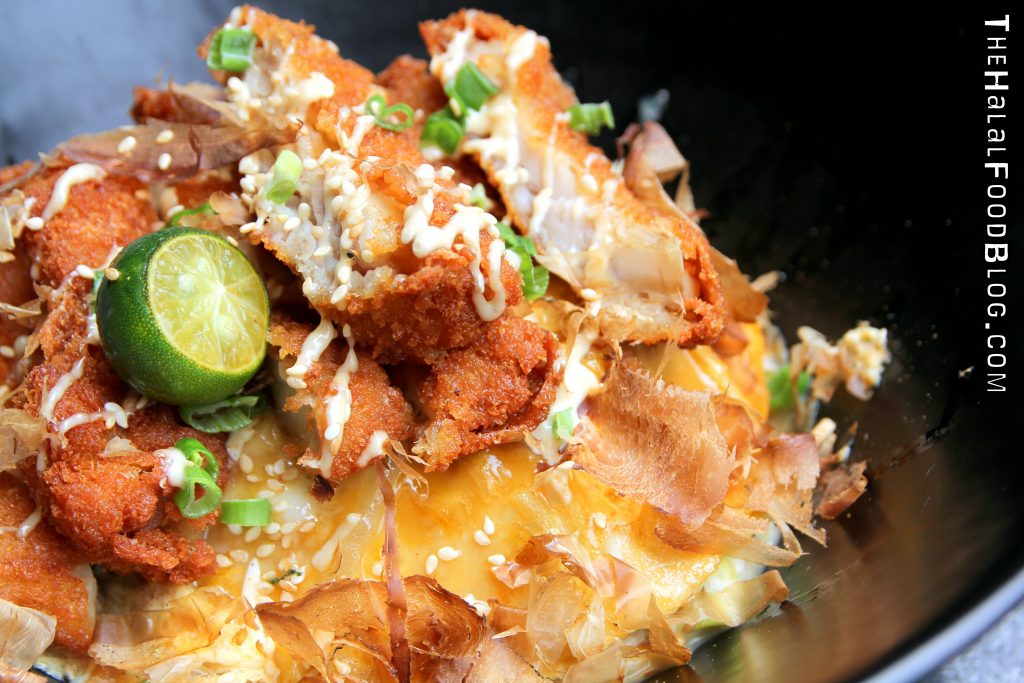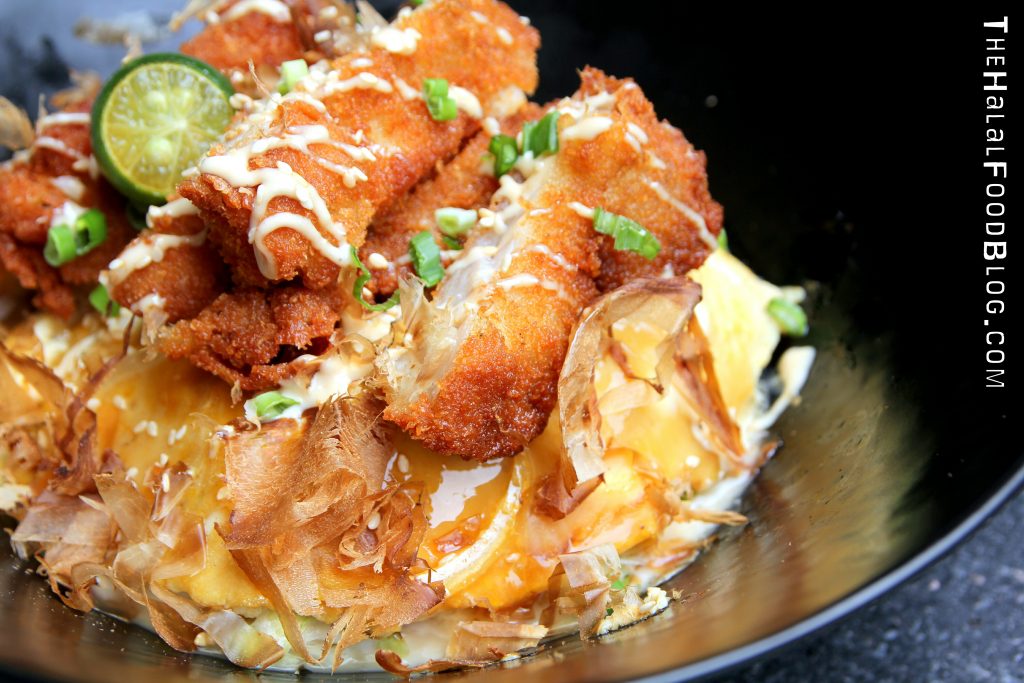 Not a big fan of beef? We highly recommend the Oyakodon!
You might be thinking "That's more like a Chicken Katsu Donburi lah what you talking about?".
Here's a little interesting trivia for you! 'Oyakodon' actually translates to 'Parent and Child Donburi'. Why? Well, it (rather cruelly) alludes to the fact that this Donburi consists of both Chicken and Egg. Geddit geddit?
As we always say – call it what you want as long as it's sedap LOL and here we have crispy yet tender and juicy chicken katsu (so perfect!) along with egg in the form of a slightly runny omelette that all drapes over your rice.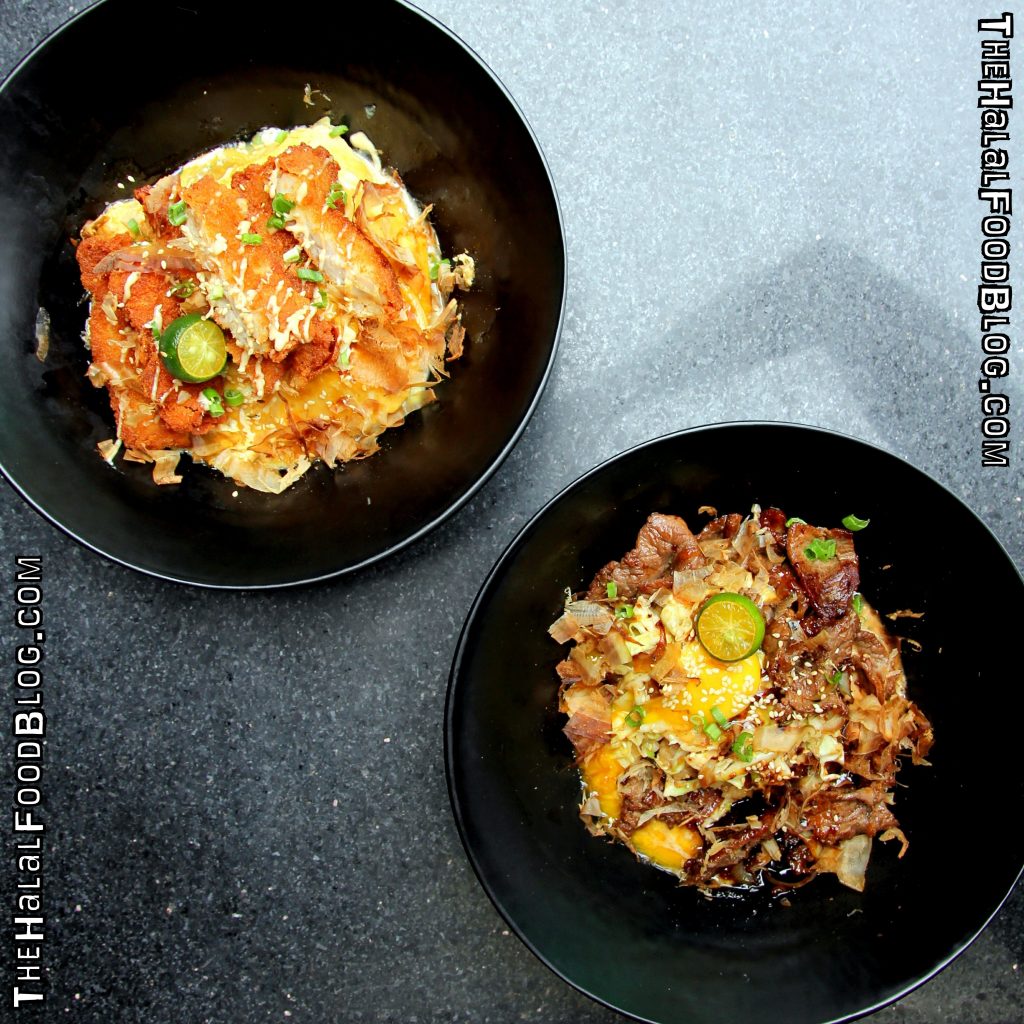 That's the beef and chicken versions but they also have Prawn (Tempura), Spicy Tuna (regret not trying this) and also (Breaded and fried) Oyster Donburi too.
Bottom line – the Donburi is a MUST TRY at Badoque while it's on the menu!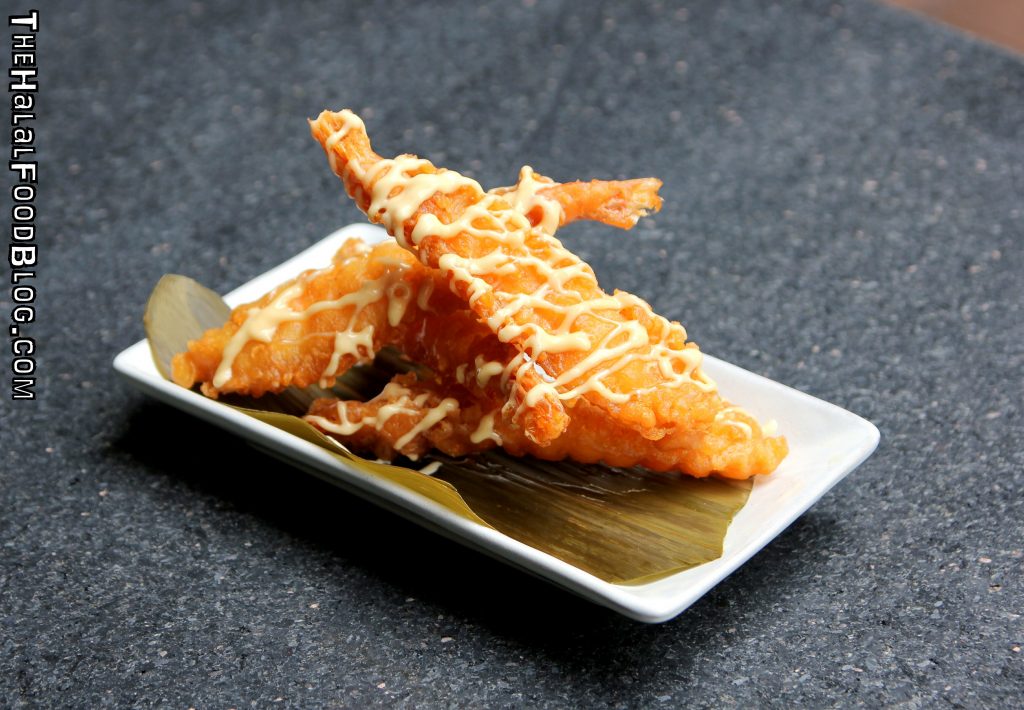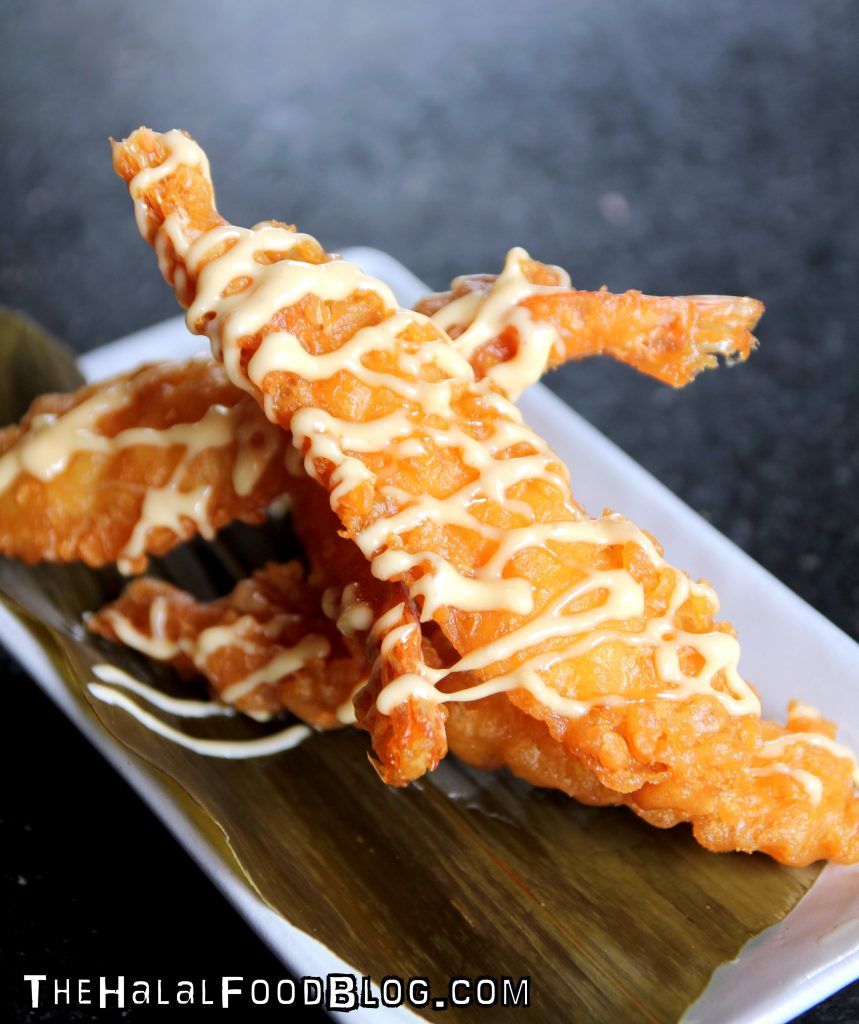 Other Japanese-inspired dishes on the menu can be found in the Starters section. These Ebi Tempura are a good start but you might also be interested in the Potato Korokke, Seafood Gyoza and Teriyaki Chicken too.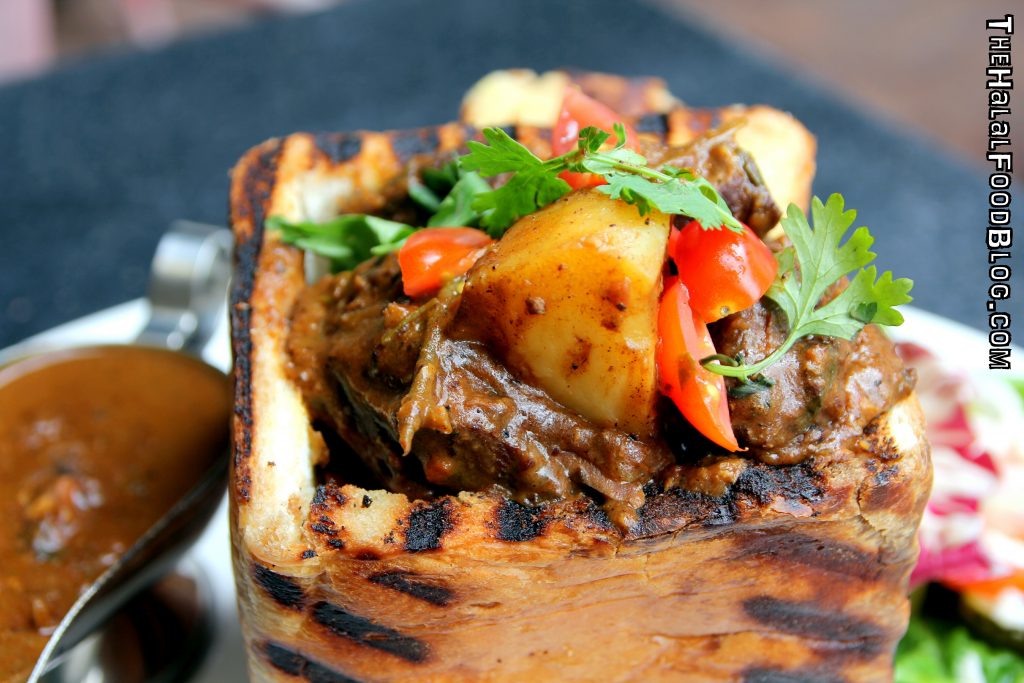 The Lamb Bunny Chow is a very interesting dish and another example of how Badoque is expanding its horizons. This is a dish that actually originates from South Africa!
When it first arrived at the table, my first thought was how much it resembled the famous dessert – Shibuya Toast – but then again, takkan dessert right? LOL Well, this is another dish that is going to appeal to meat lovers. It's basically lamb (REALLY TENDER LAMB) that's cooked in a kinda like a curry and then all piled into a hollowed out half loaf of bread.
Really tasty and they even give you the part of the bread that was emptied out to make the load hollow so you have something to use to dip and enjoy the curry and meat and potatoes with!
This dish is really hearty and something very unique indeed. It's great for sharing between at least 2 people by the way. It's not on the normal menu right now but instead, you might see it on the giant 'Specials' board they have at Badoque. If you see it on that board, order it!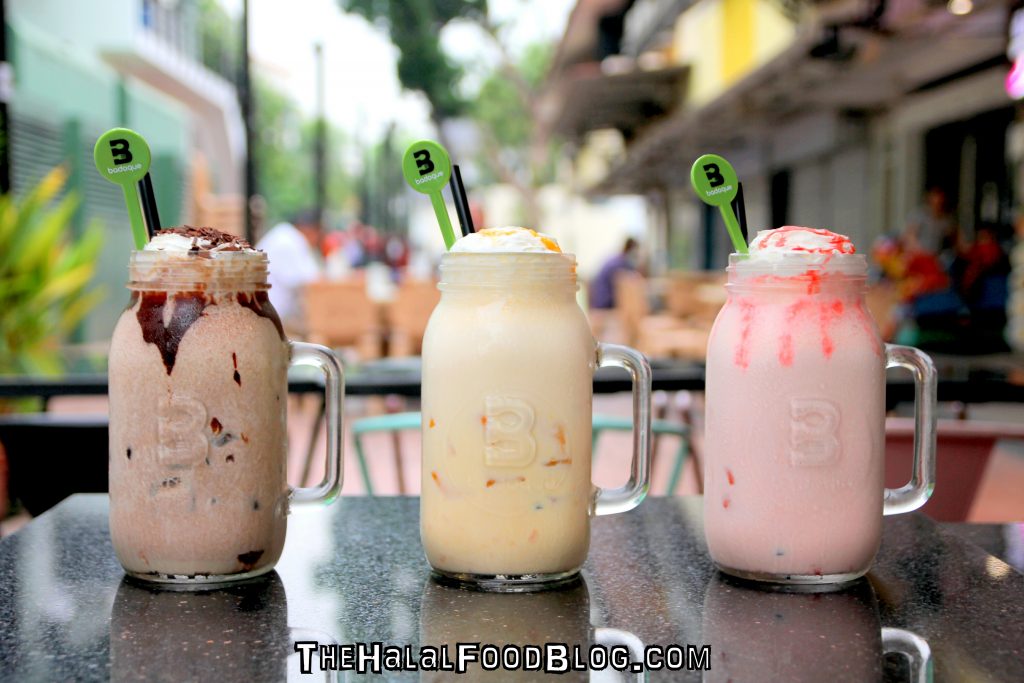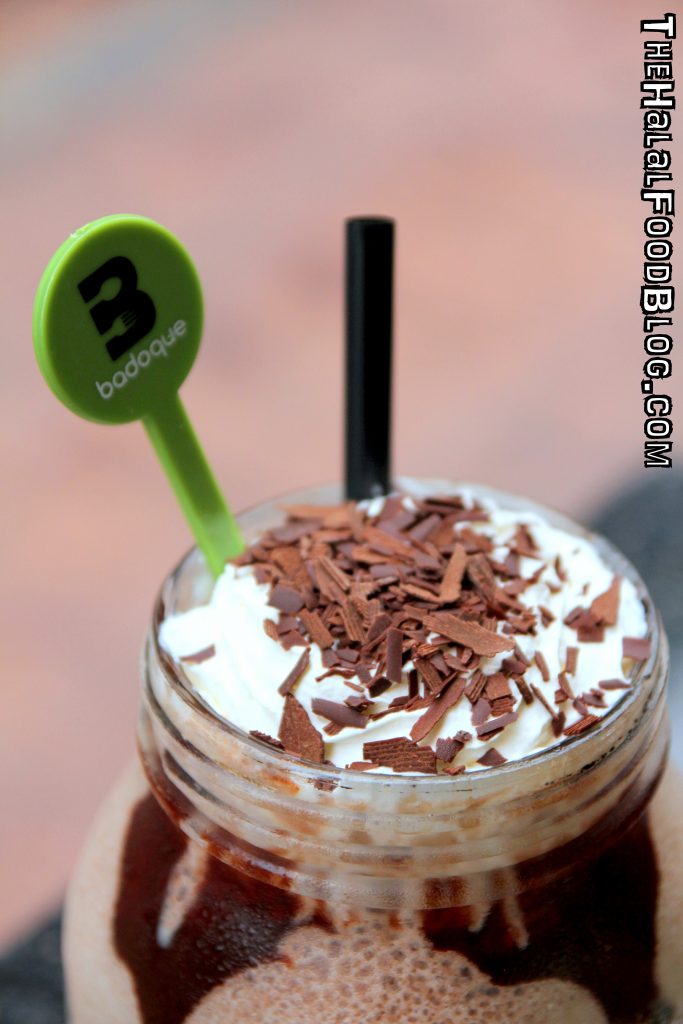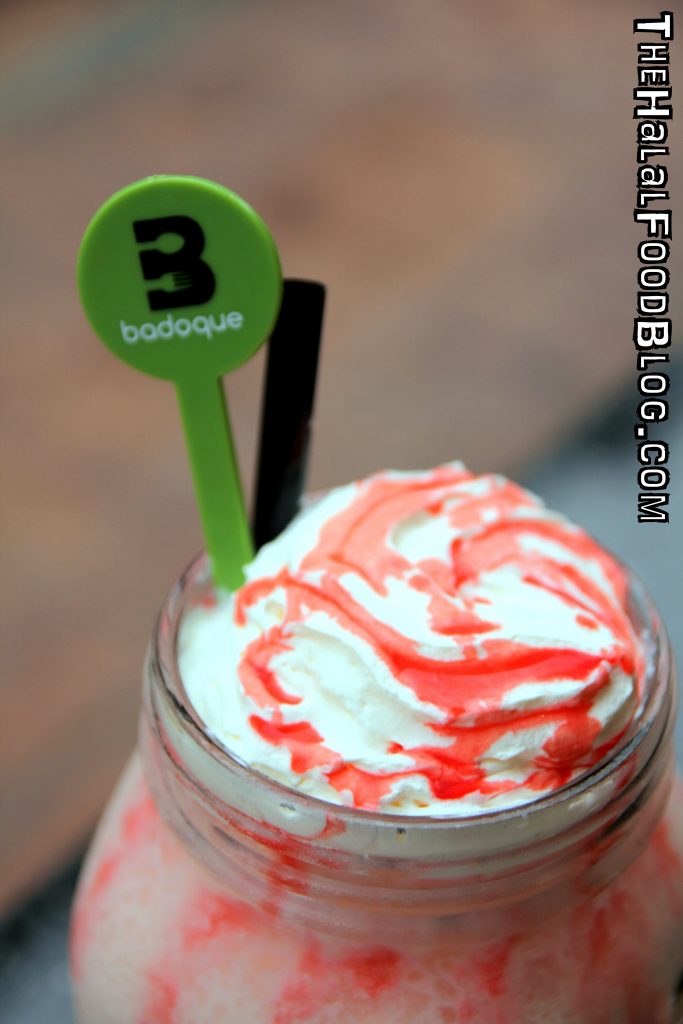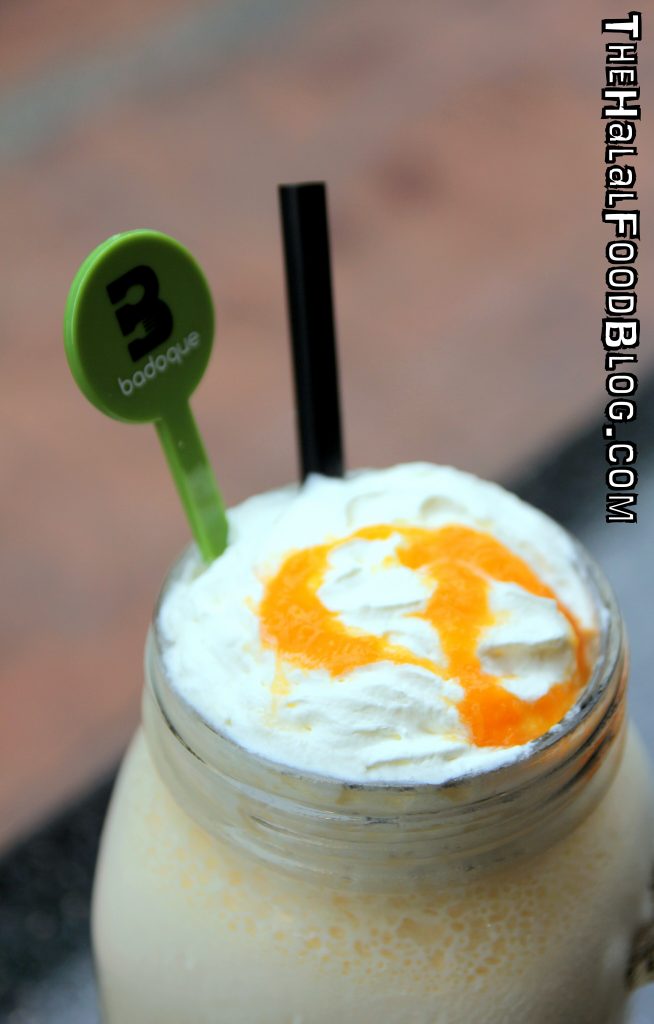 You may notice something a little different about the glasses at Badoque… yes, they have the signature Badoque logo on them but they're also BIGGER!! That means you get more bang for your buck and guess what – you could even bring a mug home all for yourself! Enquire at Badoque on how you can get the mug okay!
Anyways, we had some of their milkshakes for a change. Classics like Chocolate and Strawberry can't go wrong but if you're looking for something more exotic, we recommend the Jackfruit Milkshake!! They also have Mango, Raspberry and non-fruity flavours like Salted Caramel and Oreo too!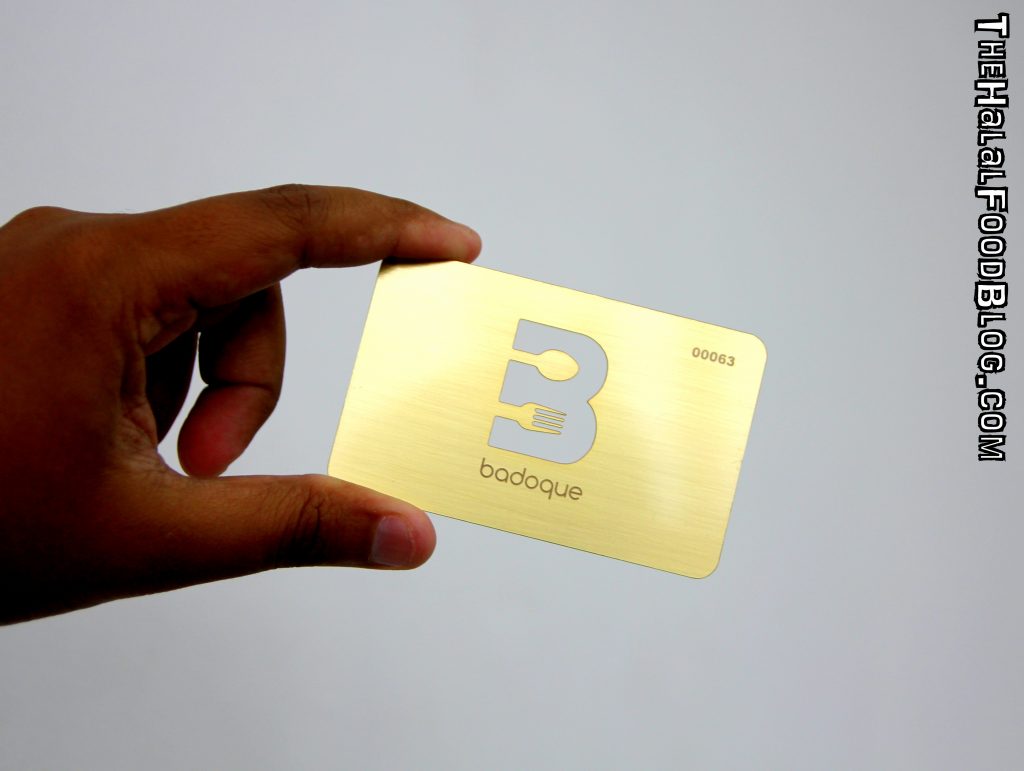 Badoque has also launched their own Privilege Card that entitles you to discounts when you dine there and even a birthday treat when you visit Badoque on your Birthday month! It's FREE and there's no expiry so head down to their website – www.badoquecafe.com.sg – to apply now!
Well, there you have it folks. All your favourites and some news ones on the menu at Badoque. All ready for you to try for yourselves! Badoque really wants your feedback on their dishes (be it old or new) so they can continually make improvements where required which we can definitely respect.
And in case you were wondering, what we featured is just the tip of the iceberg for their menu. There's so much more to explore! They've even got more Duck and Fish dishes on the menu that we're definitely hoping to try soon. (I'm looking at YOU, Ikan Pencit!)
So gather the whole gang and head down to Badoque. Because you're gonna need reinforcements. And you deserve a great meal to end 2017 and one for a good start to 2018.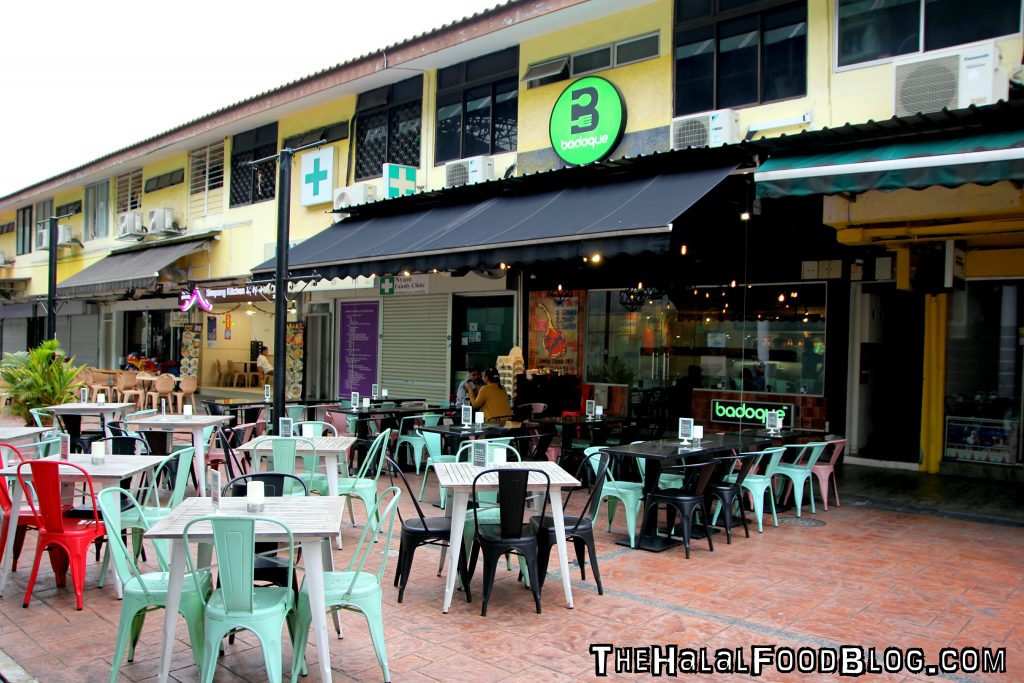 BADOQUE
www.badoquecafe.com.sg
Facebook: www.facebook.com/badoquecafesg
Instagram: www.instagram.com/badoquecafe
Badoque Cafe Simpang Bedok
298 Bedok Road S 469454
Tel: +65 6446 6928
Badoque Cafe Upper Thomson
246 Upper Thomson Road S 574370
Tel: +65 6552 1646
All information (including prices, availability of item on menu and Halal status of establishment) are accurate at the time of posting. All photos used in this site are property of The Halal Food Blog unless stated otherwise.