Badoque is one of our most favourite places to visit. I mean, it's got great food. It's got great service. It's got great ambiance. What more can you ask for right? It's been WAY too long since our last visit so when the opportunity recently arose for us to make plans for a meal, the choice was obvious.
As you all probably know (or may not know), we've been to Badoque a lot of times before. And I mean A LOT! It actually took us quite awhile before our first visit and by then, Badoque had already made a name for itself as being one of the best places to makan. Especially 'makan besar'!
And despite numerous visits, there were still so many dishes on the menu that we had yet to try. So for this visit, we tried our best to resist the temptation of ordering our usual favourites for a change.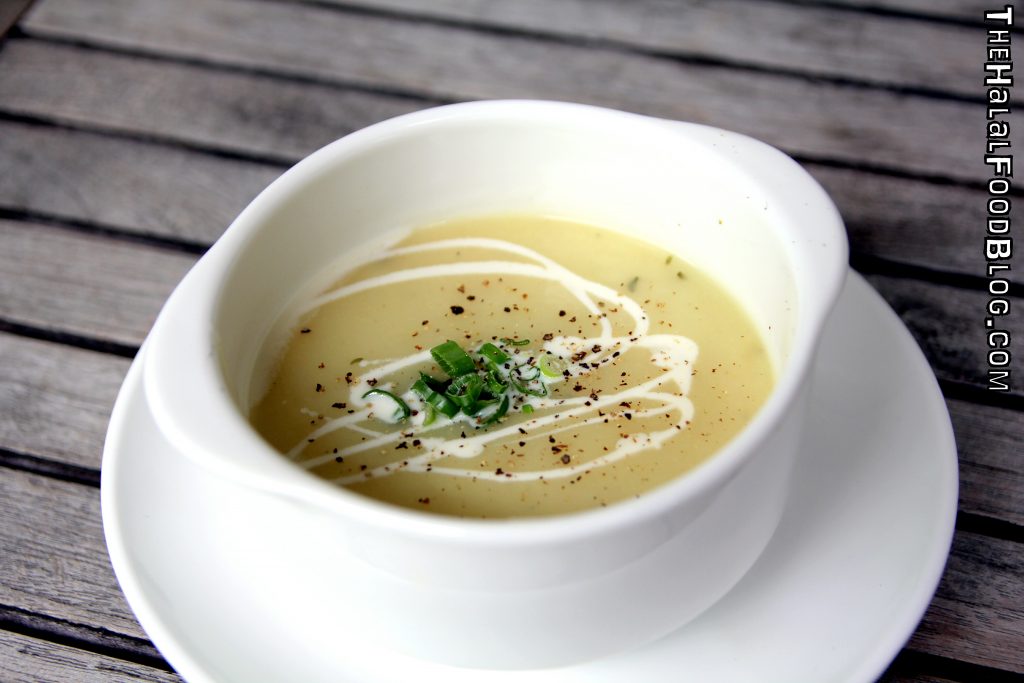 Here's something that is totally new to our table at Badoque – a bowl of soup!
But I don't think that's because we have neglected any form of fluids at Badoque but if memory serves me correctly, soup is a new addition to their menu!
Soup de Jour aka Soup of the Day (yes I knows to speaking the Perancis) happened to be Cream of Chicken when we visited. And since it was a cold and rainy day, a bowl of hot soup really did hit the mark.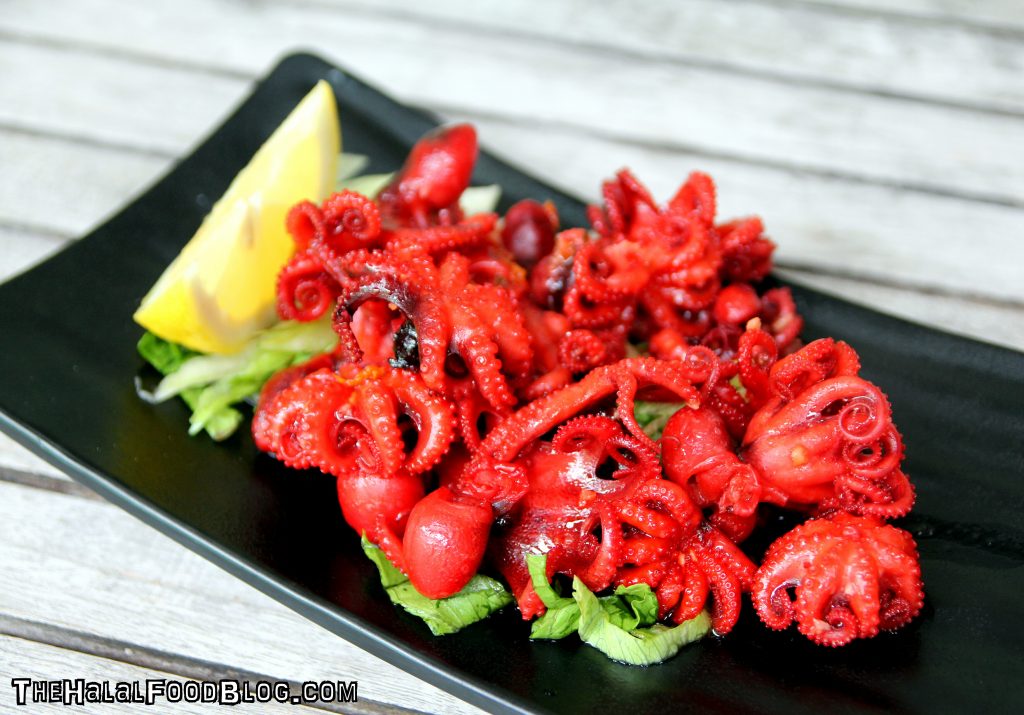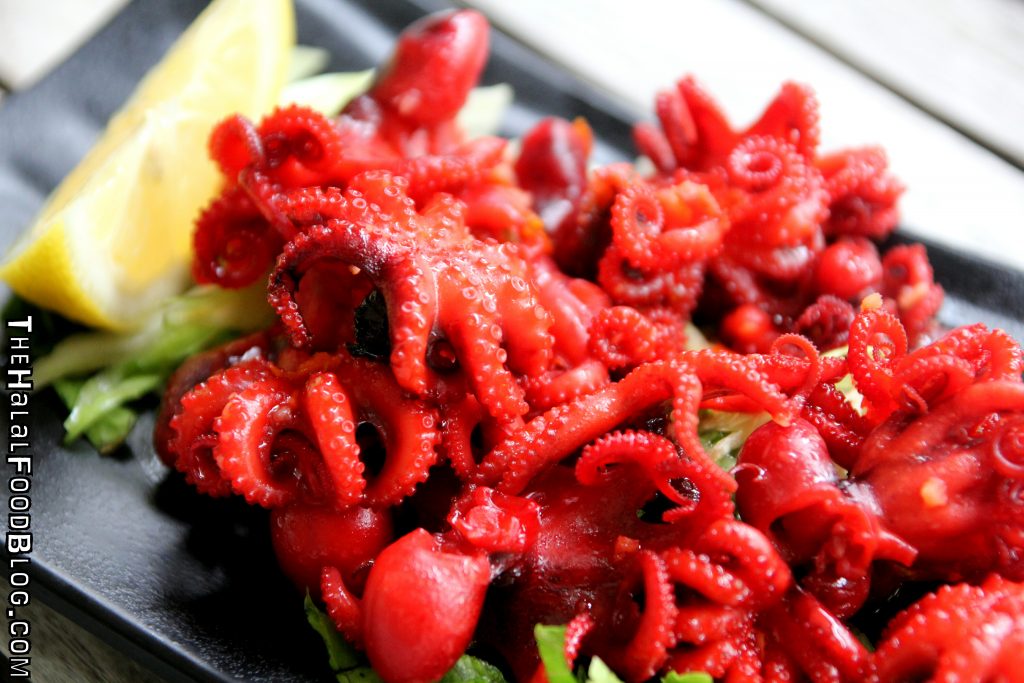 Okay so this one is actually one of our regular orders simply because it's so sedap. I ordered it the first time I visited Badoque and have ordered it pretty much almost every single time we go back.
Just to dispel any myths you might have heard, there is no vinegar in this dish. It's not like pickled or anything okay. The 'Chuka' refers to the baby octopi (as in the Japanese word for baby octopus) and it's seasoned nicely with garlic and a hint of chilies.
Sedap to the max and highly recommended as a starter.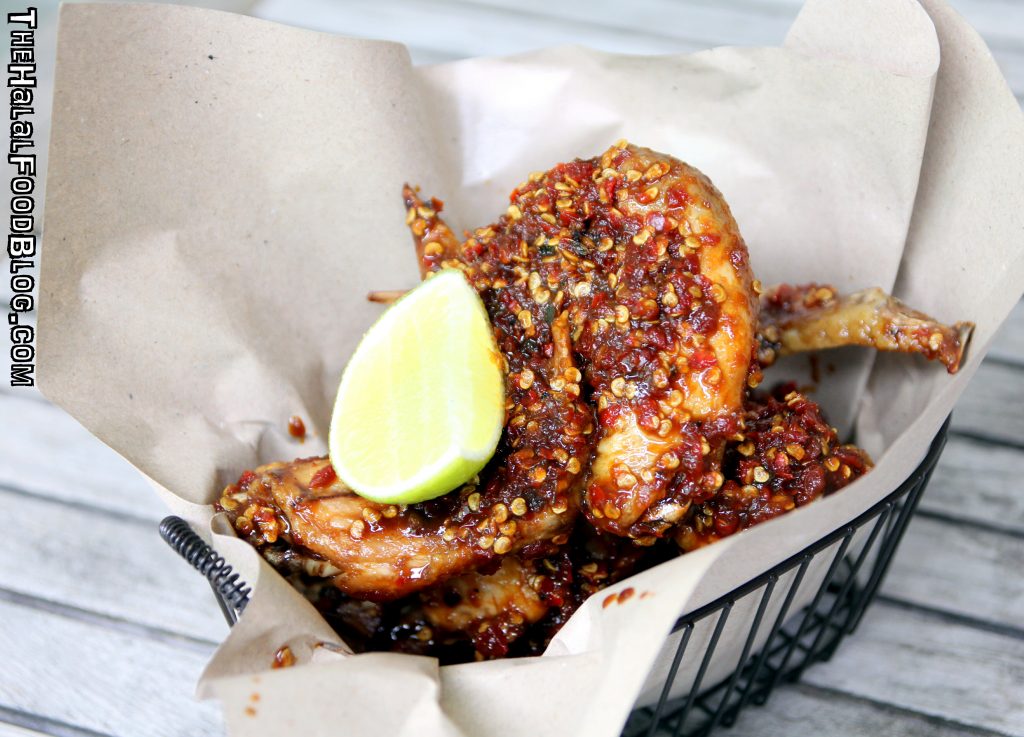 And speaking of myths and legends – ZOMG IT'S THE KEPAK BING BING!!!
This dish has definitely gained quite a reputation as being the 'spiciest wings' around. And they've been on the Badoque menu for ages but would you believe that this was going to be our first time having it?
But it's not because we takut lah okay…. It's because we takut GILER!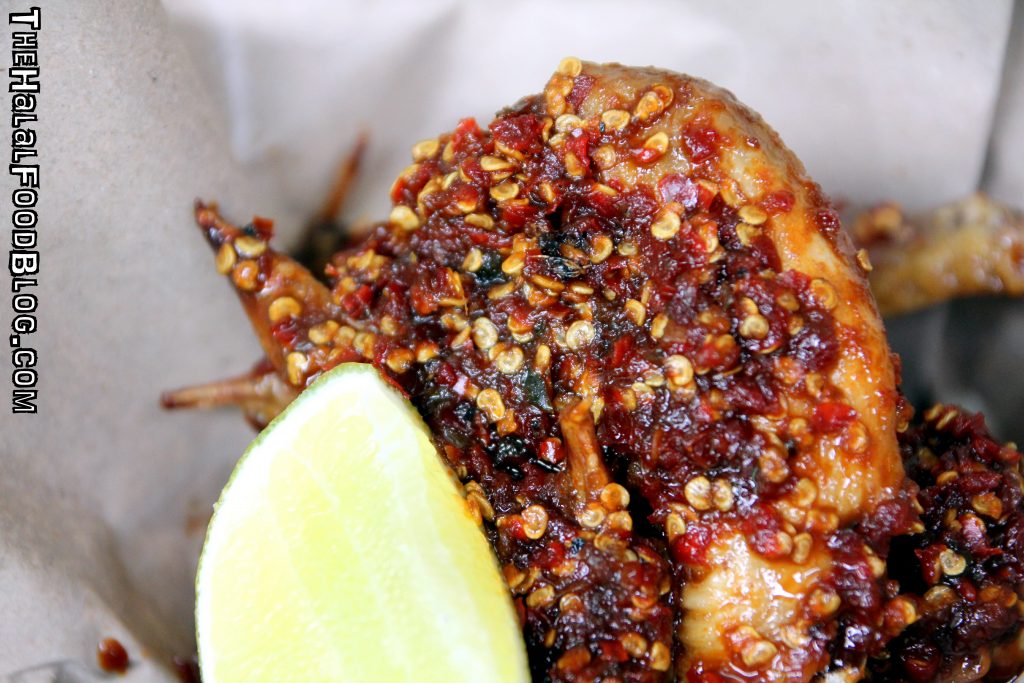 Wah wah wah wah wah just look at that lah you tell me how to not takut LOL
So you've got some fried chicken wings with minimal seasoning because pretty much all the flavour you're gonna get is from the generous chili padi concoction that is slathered all over so there's no escaping it.
I think the thing I like about this dish is that despite the obvious high spiciness level, you can actually still get the flavour of the chili and the chicken. It's not like those dishes that just wanna burn your mouth off and you can't taste anything. This is more like those 'spicy like hell but so shiok you wanna keep going' type of deals y'know.
But make no mistake – it's spicy like hell.
It's unanimous. Kepak Bing Bing has lived up to its reputation and there shall never be any doubt whatsoever that these are definitely the spiciest wings in town. Or at least in our books.
After we makan the wings, this happened… (actual re-enactment)
#truestory
Anyways, onto the mains! And like I said, there were so many that we hadn't tried yet so here goes.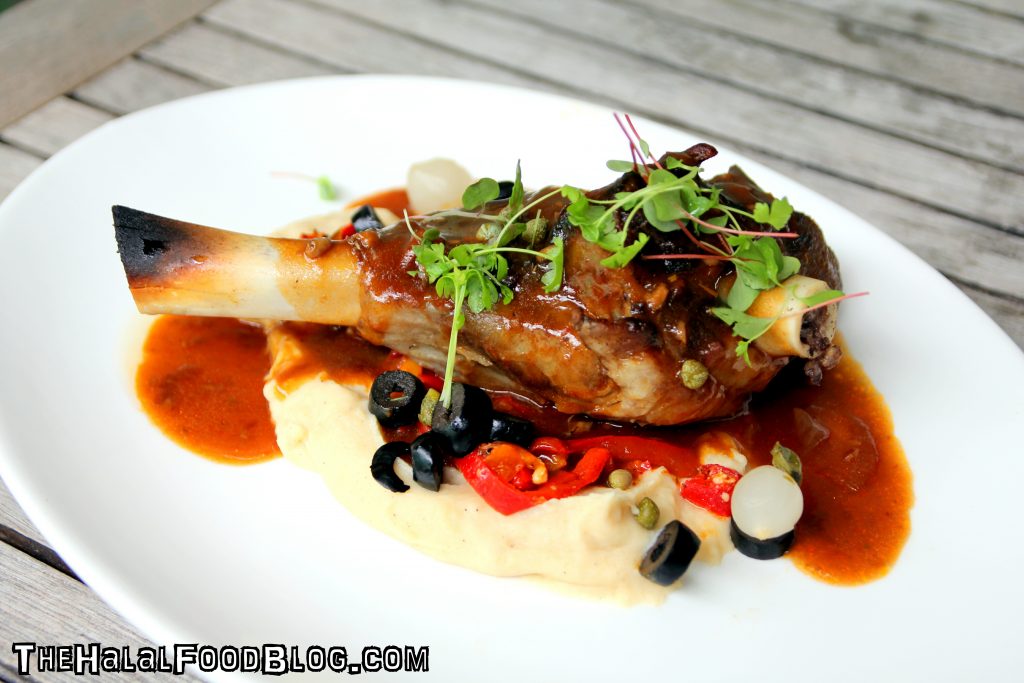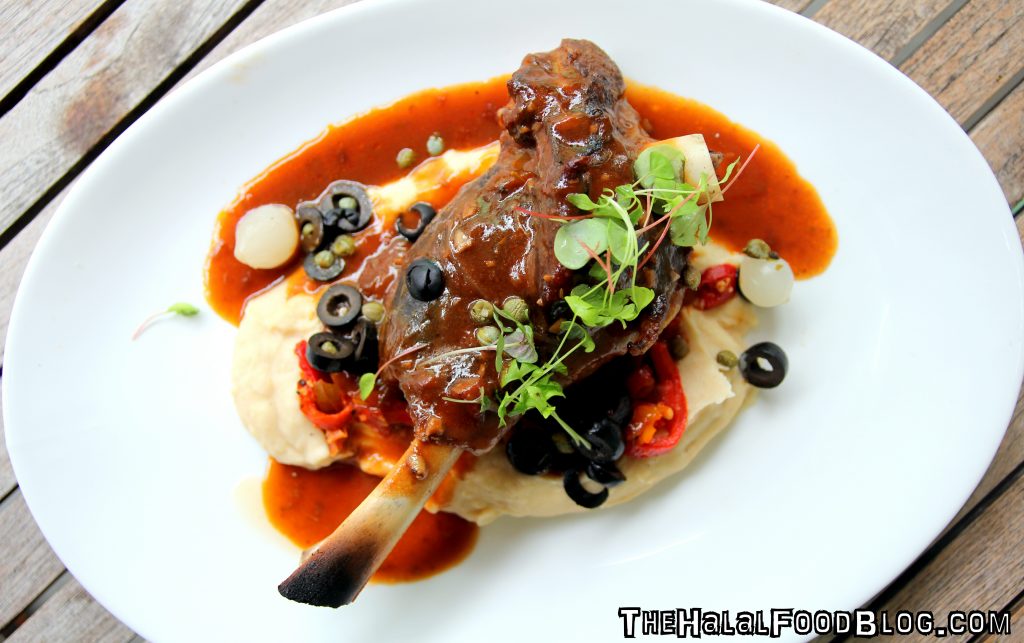 I've had this in my sights for the longest time ever since I first saw them post it on their Instagram account. In fact, that's my attempt at re-creating one of their top shots (but I think their one still better liao)
So the Betis Biri-Biri aka Lamb Shank is a generous-sized shank that's been braised with tender loving care, the Badoque way LOL it's then served with some brown gravy on a bed of Pomme Puree (they way it should be!) with some roasted tomatoes and peppers plus capers, olives and pickled pearl onions on the side for that Mediterranean touch.
I found with my particular serving that the lamb was a bit dry. Definitely tender but just a tad dry.
But I absolutely love the fact that they serve it with (super smooth and creamy) Pomme Puree and not like fries or anything like that.
Overall, a tasty dish nonetheless and a must-try for all you lovers of lamb.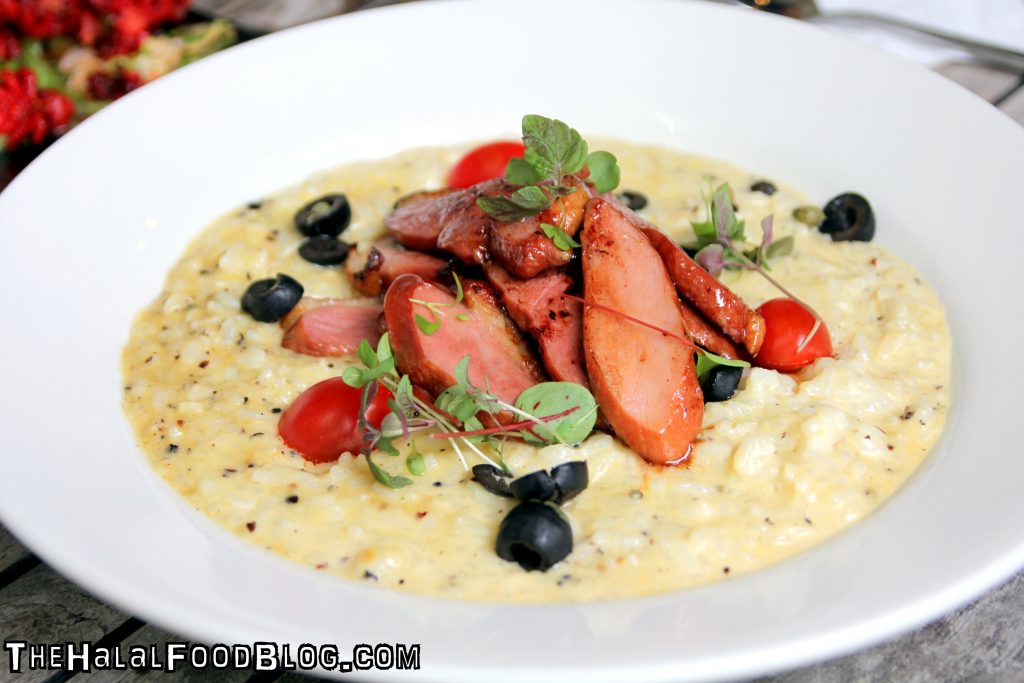 I'd had their Truffle Risotto before which was the absolute bomb but Badoque has narrowed it down to 4 on their menu now namely the Chicken & Mushroom, Black Ink with Seafood, Sausages & Tomatoes and, of course, the one we ordered – the Smoked Duck with Saffron Risotto.
A nice, buttery, creamy texture with the Risotto that's been topped off with some slices of smoked duck breast.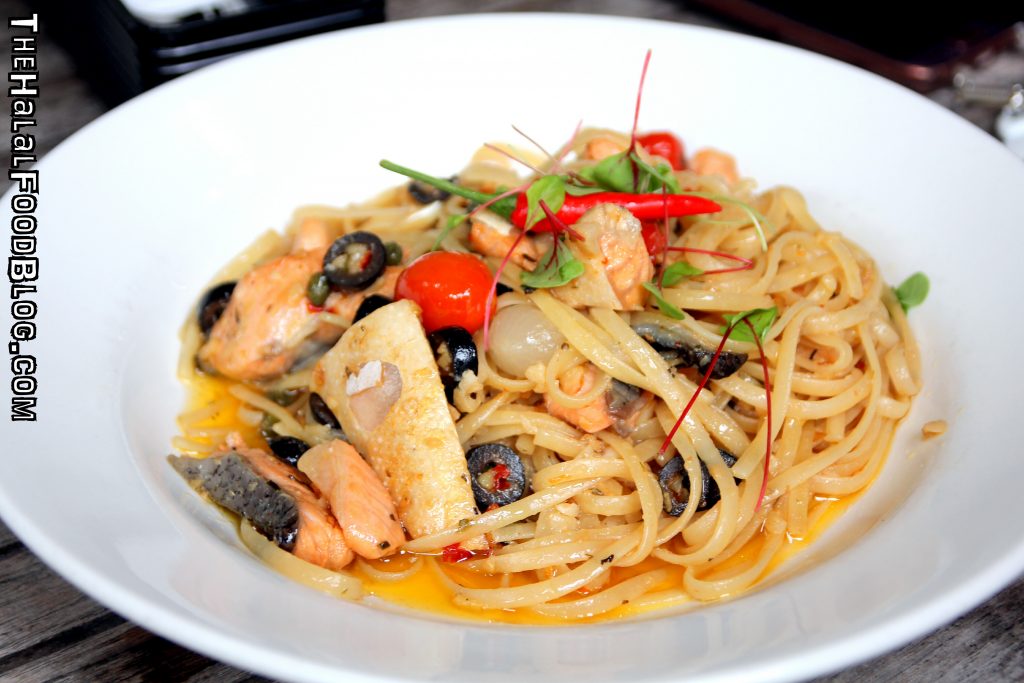 If you're itching for some pasta, they've got at least 9 different pasta dishes on the menu at Badoque. The Salmon Belly Pasta has some pasta with chunks of salmon and salmon belly which is extra fatty. You can even choose if you want it cooked up Aglio Olio, Cream or Tomato-based style.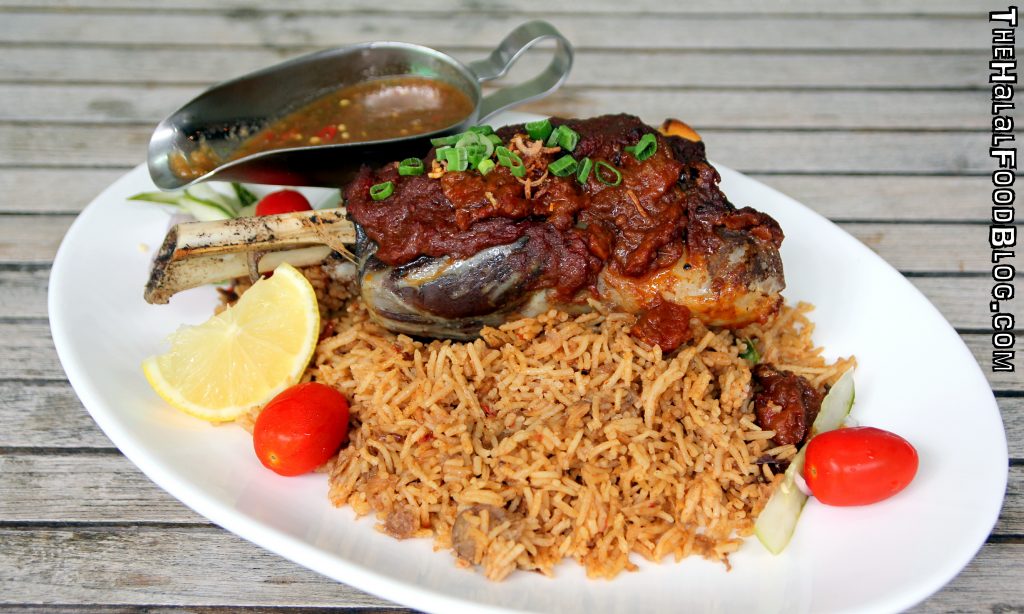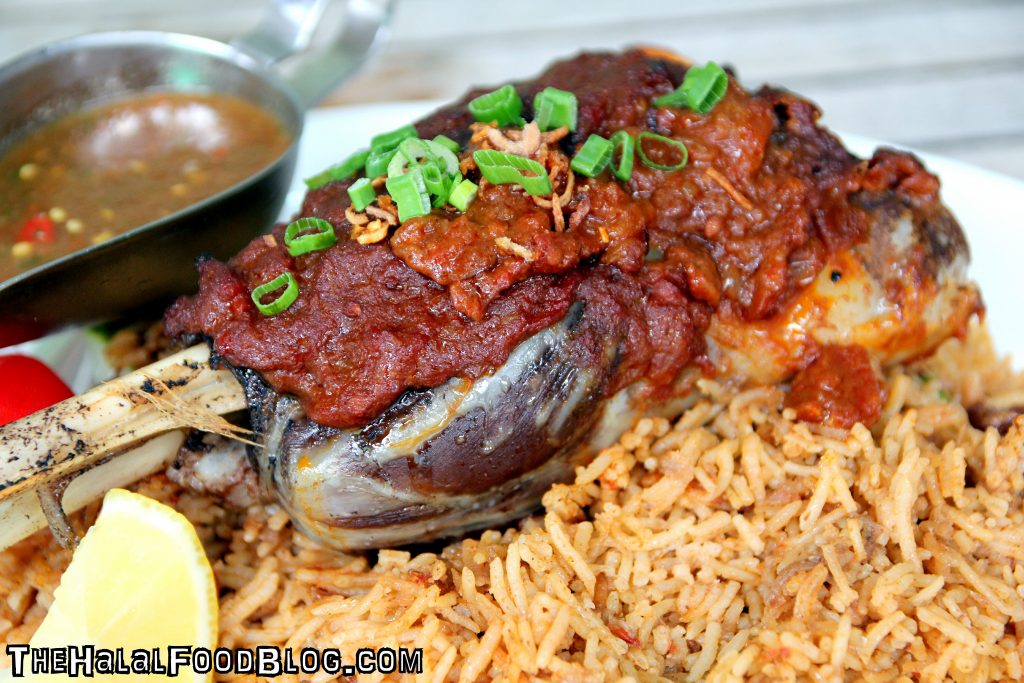 Now here was a big surprise! The Nasi Bukhari was actually really power! This was the first time we were having it and definitely very impressive.
The rice was tasty and probably one of the better Nasi Bukhari we've had in recent times
You have a choice of Chicken, Fish or Lamb with your Bukhari. We went with the latter and were rewarded with a tender and tasty lamb shank that was accompanied with that special spice gravy. The menu wasn't lying when it read that this was one to remember.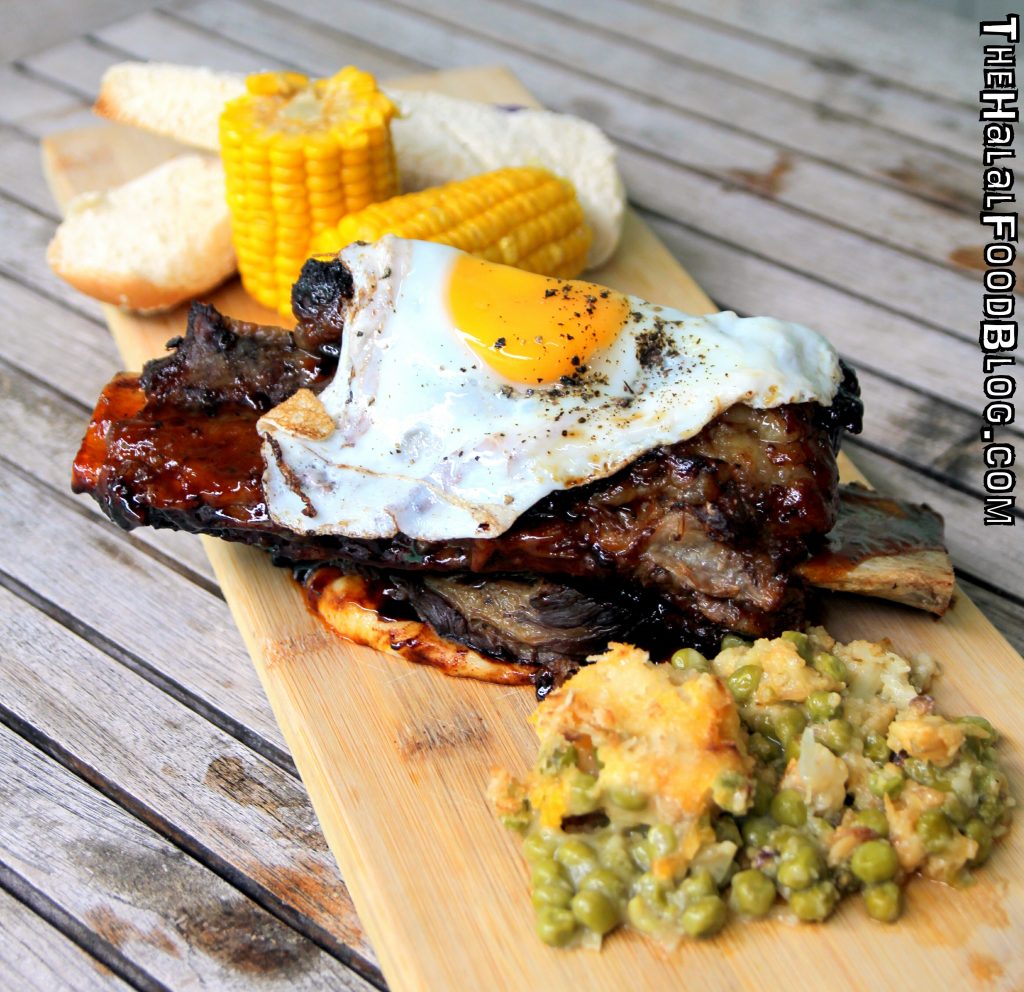 This is actually one of my personal favourite dishes (of all time) and I've had it more than a few times but it seems like the signature Badoque Beef Ribs has undergone a bit of a makeover since our last visit. Have we been away that long?
So the famous Badoque Beef Ribs are now served platter style with some Pomme Puree and a few other sides like bread and corn on the cob among others. Oh, and how could I miss that gorgeous Bullseye egg draped over in a vain attempt to hide that gorgeous meat. Nice try egg but you fool no one.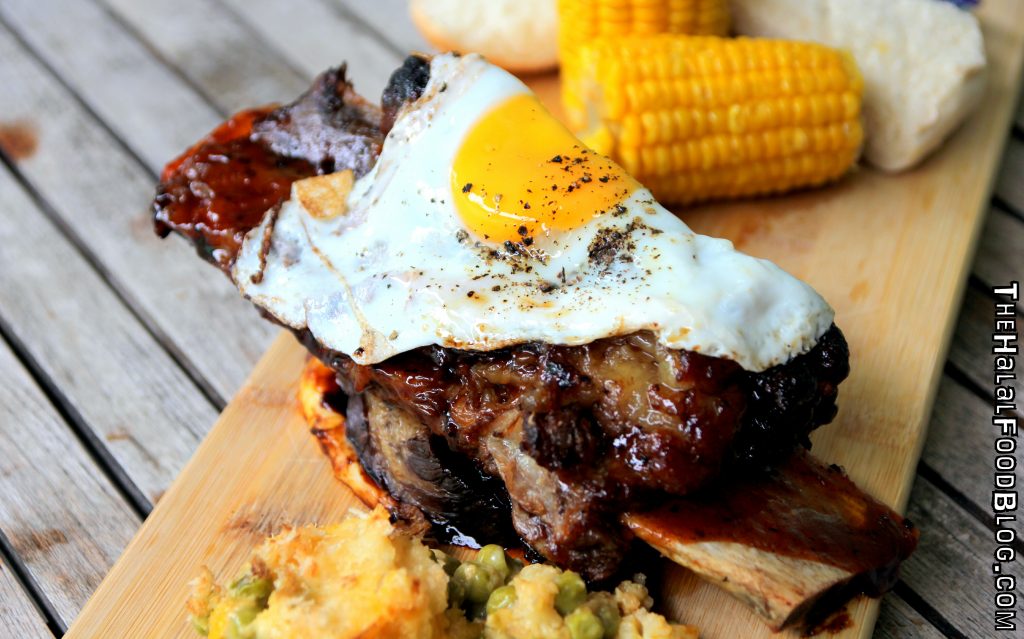 Well, now that Extreme Makeover (Ribs edition) is done, this is still a kick-ass dish for sure.
Tender meat and tasty BBQ sauce.
But if I miss something compared to the older version, it's that little bit extra sauce to make it that little bit extra messy and a little bit extra sedap if you know what I mean.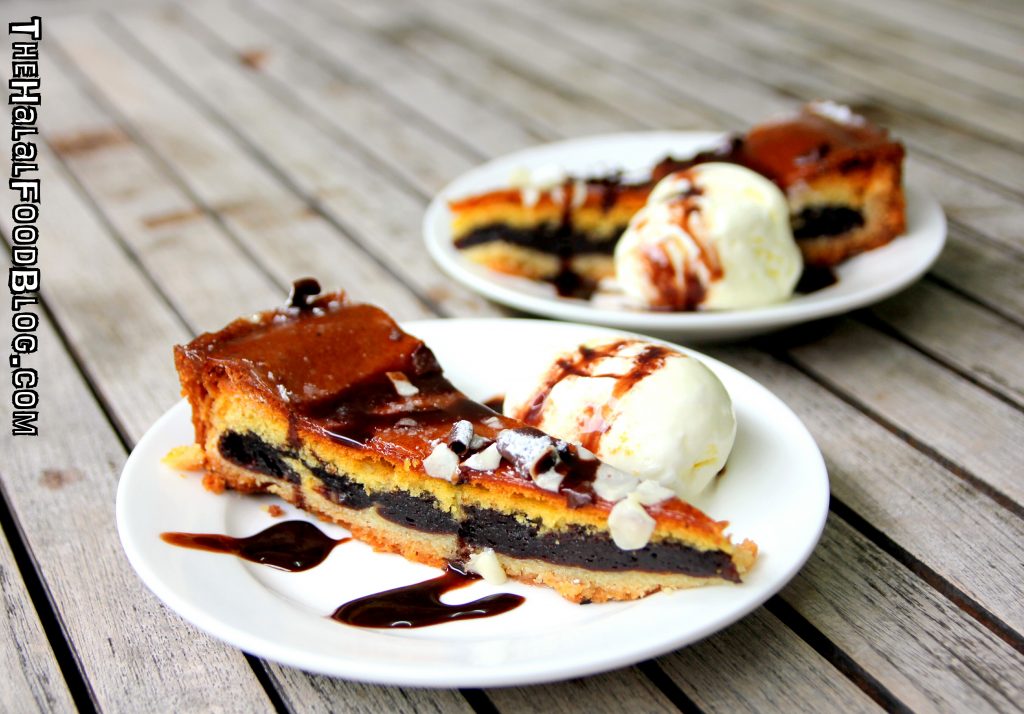 Badoque now also has special desserts on offer from time to time and this time around, it was the delightful Chocolate Tart. Layers of chocolate and cake  a sweet ending to an already power to the max meal!
By the way, they've got selected cakes and ice-cream too if that's your thing LOL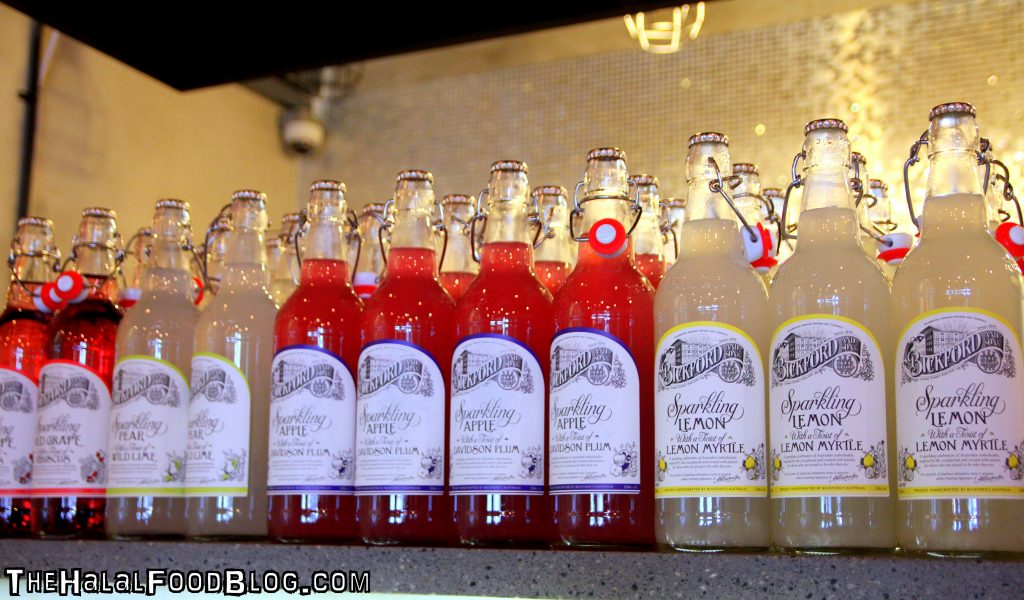 Notably (and disappointingly) missing from the Badoque menu today are their famous mocktails and ice blended beverages. They do have something else to replace them though.
They have a selection of Bickford & Sons sodas now. A total of 4 flavours to choose from, namely Red Grape with Hibiscus, Apple with Davidson Plum, Lemon with Lemon Myrtle and Pear with Wild Lime (the last one happens to be my pick for favourite).
Definitely refreshing and tasty but I think a lot of you will agree that you'd rather have an Iced Salted Caramel or a Badoque Mojito any day right? 🙂
Visiting Badoque after such a long time made me realize what we love about this place. Food and service is still top notch and it'll be interesting to see what exciting stuff they'll come up with next at Badoque.
298 Bedok Road (Simpang Bedok)

Tel: 64466928
www.facebook.com/badoquecafeSG
Instagram: @badoquecafe

Operating Hours:
12pm to 10pm Mondays to Thursdays / Saturday & Sunday
2.30pm til 10pm Fridays
All information (including prices, availability of item on menu and Halal status of establishment) are accurate at the time of posting. All photos used in this site are property of The Halal Food Blog unless stated otherwise.