I saw on Badoque's Instagram page that they were bringing back some of the familiar favourites from the old (and very famous) menu. I was naturally very excited because there were a few items I had missed out on and I was really hoping that some would make a comeback.
And to be honest, there was one that was at the top of my list… and then one day… I saw it…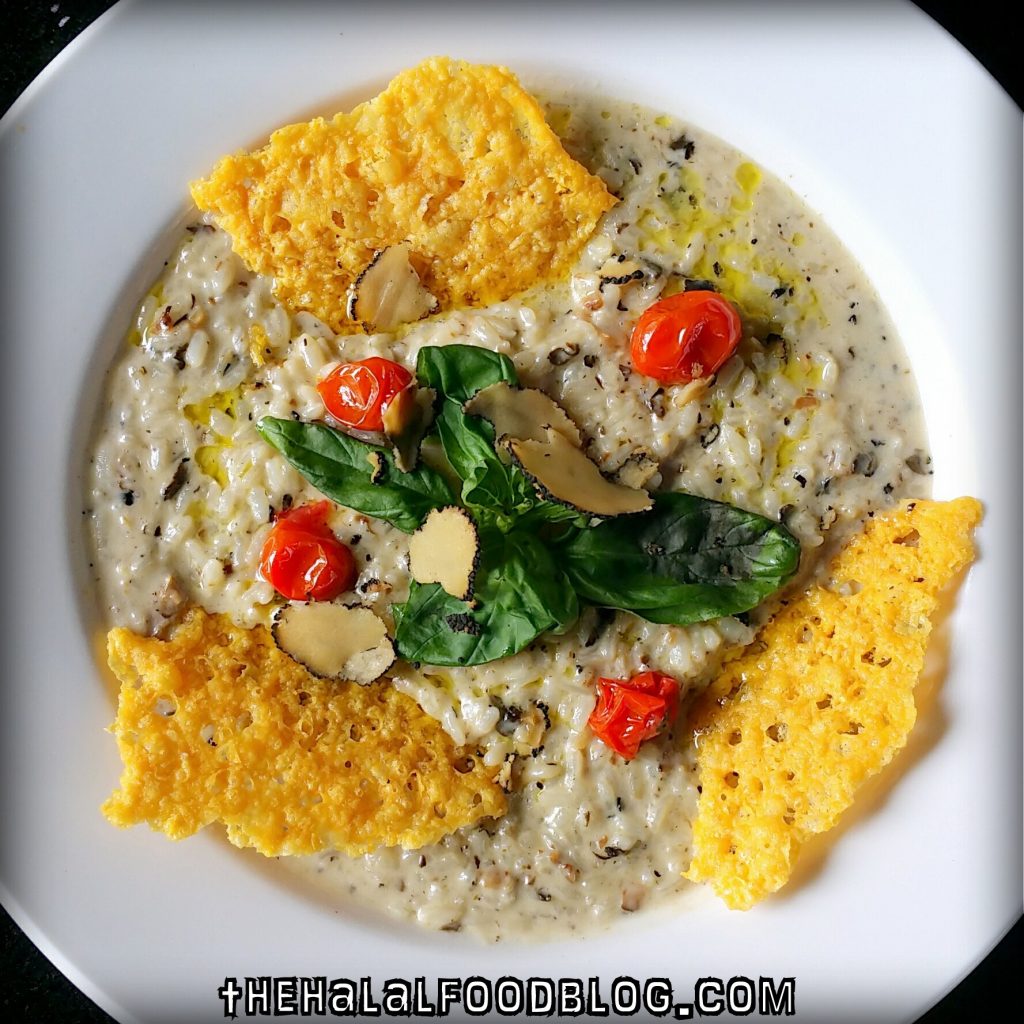 JENG JENG JENG!!!!
Okay okay relax relax… still gotta have some appetizers right?
I was actually on my own because I was out running some errands before the big trip to Dubai and I just so happened to be passing through. I knew what main I was going to order and I didn't really plan on having any starters but hey what can i say – we love to eat right?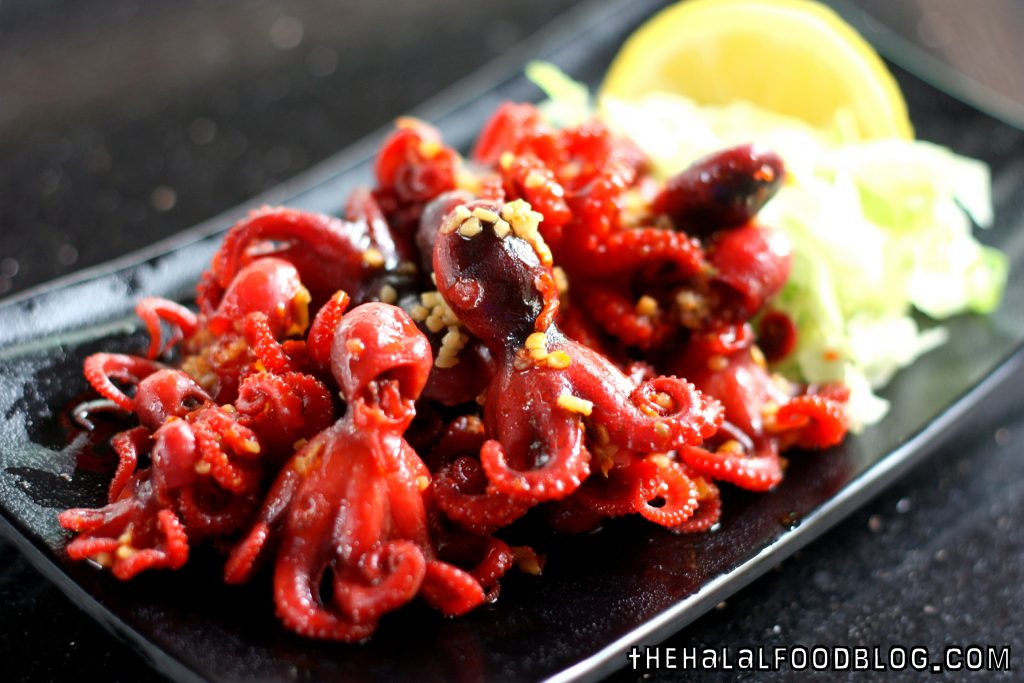 I first had the Garlic Chili Cuka during my first visit to Badoque. I was visiting to do the write-up for our feature as Guest Instagrammers for HungryGoWhere and I remember I quite liked the dish! Anyways I love garlic so I guess the choice was pretty easy.
Plus, I definitely want to take into account the 'Badoque-sized Serving' factor here with the mains so this starter would have been perfect as a small start to the meal.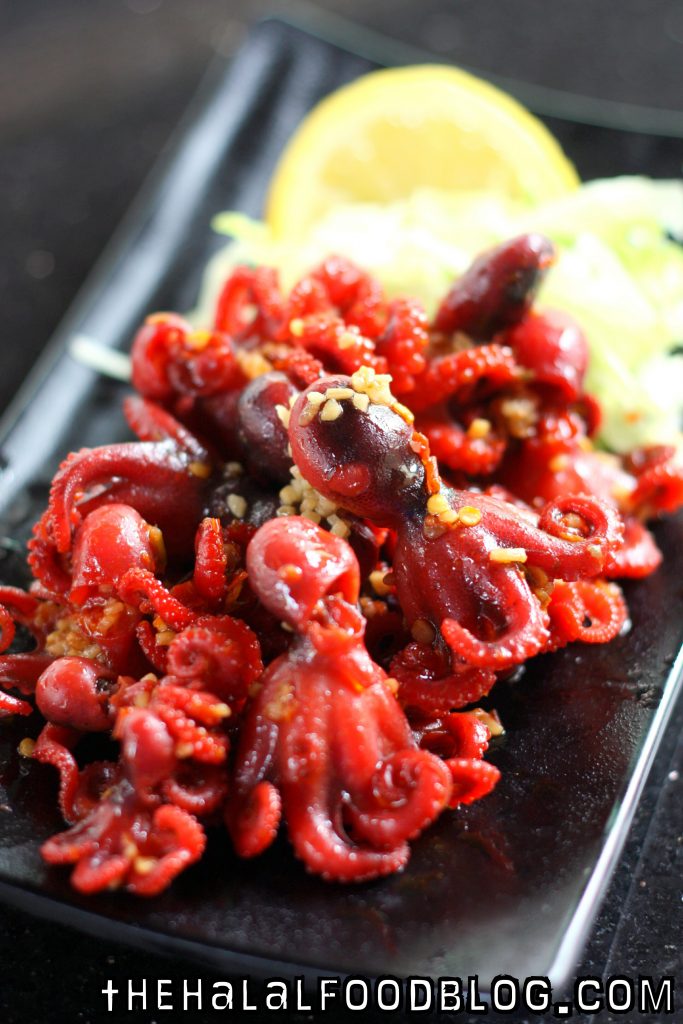 Well, so much for the "small start" LOL
Based on memory (and also the pictures on the original post), the serving was not this big.
Anyways, the price of the dish has also been increased so it makes sense that the serving size has been upgraded compared to the original.
Same great garlic and chili flavour though. Although I knew I'd probably have an uphill task with the main, no regrets ordering this starter which still remains one of my favourites.
And then it was the moment I had been waiting for…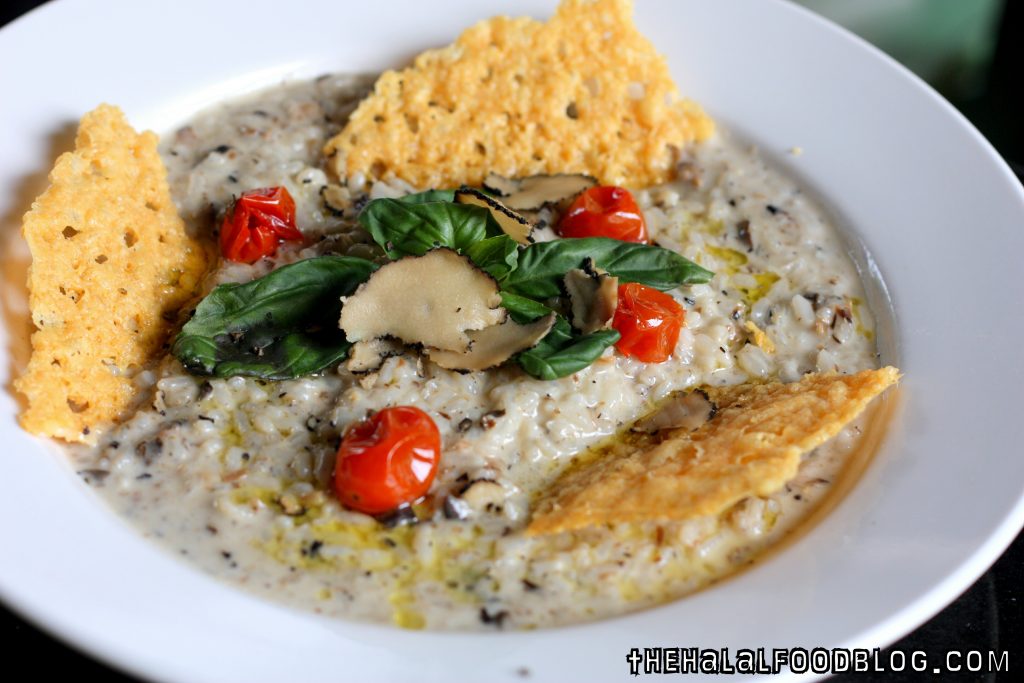 I know what you some are thinking but let me point out that Risotto is not a porridge okay LOL
It's cooked to the point where the rice is broken down but there's still enough grain there that it's not porridge. I like to think of it as a… creamy rice. Does that make sense?
So you've this beautifully cooked dish of Risotto right? And the server comes out and he shaves the fresh black truffle (which is basically a type of mushroom but considered a REALLY expensive and premium ingredient) right onto your dish for you! I don't know about you but I found that really power and added to my anticipation of tucking into this dish.
They also have some cherry tomatoes and truffle oil added to dish and for good measure, they also have these crisp crackers that are made of cheese! But a little more on that later…
I absolutely loved this dish! I've always been a fan of Risotto but as you probably know, there are not many places where we can find a Halal version of this Italian dish. I've only had it before at Pastamania (and to be honest it wasn't very good) I'm so glad that not only is it now available to enjoy but also at a very reasonable price of $28.00. I as actually pretty anxious because I ordered without checking the price (so-called too excited and mesti makan no matter what) but what a pleasant surprise.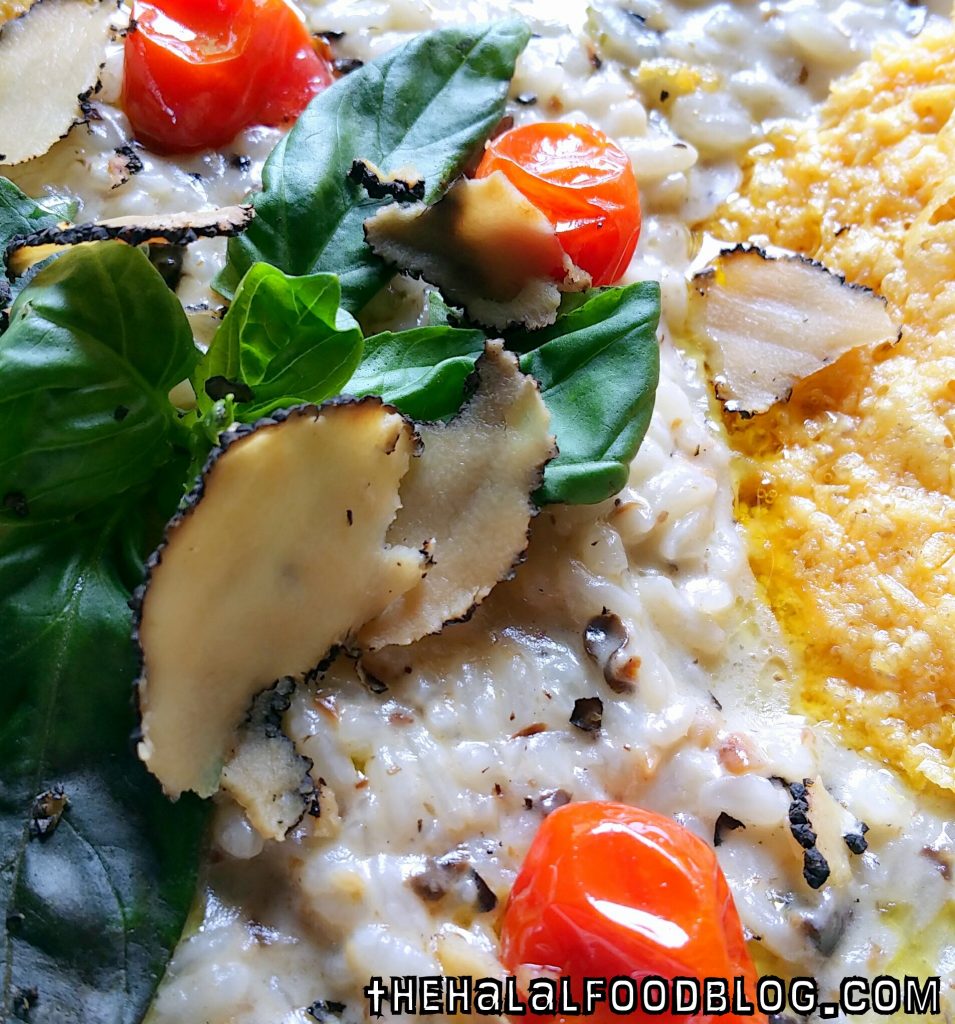 But having said that, this dish probably isn't for everyone.
It's got a very distinct flavour which some probably won't agree too. Truffles are essentially mushrooms but they do pack quite a punch in the flavour department especially with the truffle oil generously drizzled over this dish. Most will probably adore it but I'm guessing some will probably order it only once just to try.
And remember those cheese wafers I mentioned?
Well, those are literally the real-deal cheese wafers. I'm not sure how Badoque makes them and they're pretty genius but they have a really really REALLY strong flavour. I'm talking about salt and cheese (and maybe more truffle oil?) in a crisp. And don't get me wrong – I absolutely love salt and cheese but I guess this one went a little overboard if I may humbly say so.
But it's still a kickass dish lah.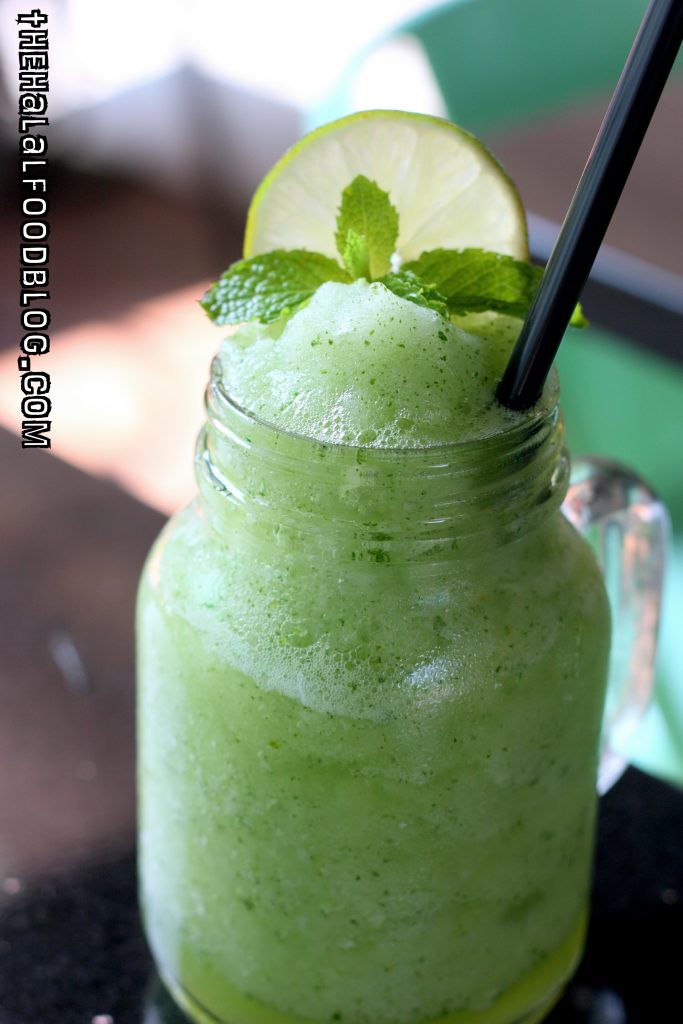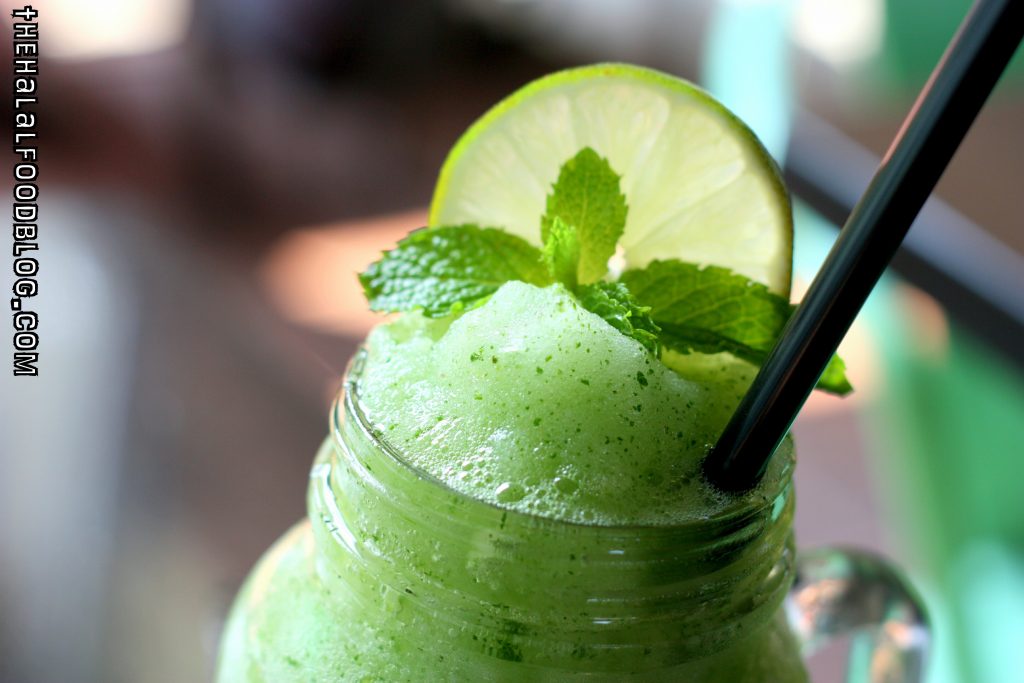 And here's another one we've reviewed before too during our 2nd visit to Badoque (LOL I'm really going for blast in the past lah for this post)
It was a real scorcher that day and as tempted as I was to order the famous Iced Salted Caramel, I needed something icy cold to quench my thirst and save me from the heat so the answer was simple – the coolest drink I knew – The Badoque Mojito!
Lime and mint and ice = SO MUCH WIN!!
Adam's Verdict:
Garlic Chili Cuka 3/5 — Truffle Risotto 4/5 — Badoque Mojito 3.5/5
So was the Truffle Risotto worth the wait? Hells yeah!
I'm an absolute sucker for it now and even though it seems like a really simple dish – it's really not.
The only problem is – now there's another dish in the list of dishes I wanna have when I go to Badoque!
Risotto. Beef Ribs. Iga Bakar. Beef Bongo. Pasta. How lah like that!! Okay okay happy problem I guess 🙂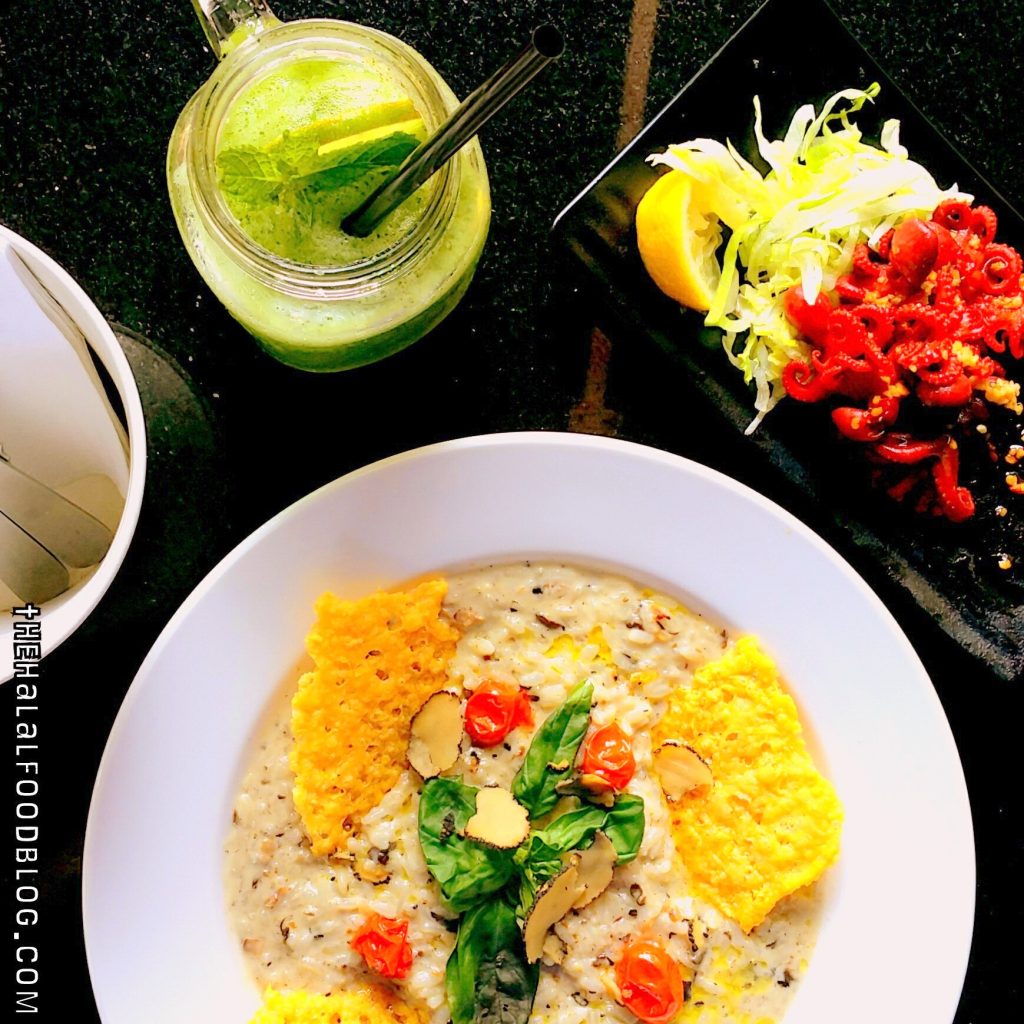 PS here's a tip for you all – the Risotto is only available from 4pm so don't go too early!!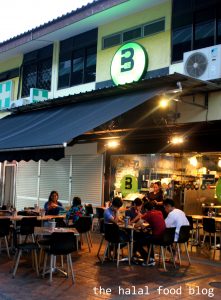 Badoque
298 Bedok Road (Simpang Bedok)

Tel: 64466928
www.facebook.com/badoquecafeSG
Operating Hours:
12pm to 10pm Mondays to Thursdays / Saturday & Sunday
2.30pm til 10pm Fridays

All information (including prices, availability of item on menu and Halal status of establishment) are accurate at the time of posting. All photos used in this site are property of The Halal Food Blog unless stated otherwise.