I always like to ask the new people that I meet – "So, what's a good place you like to go and makan?". We get some of the best recommendations that way. Tips from our readers and pretty much anybody we meet! And that's how we found ourselves at this place in Taman Austin in Johor Bahru.
A makan place that the celebrity Mawi apparently frequents!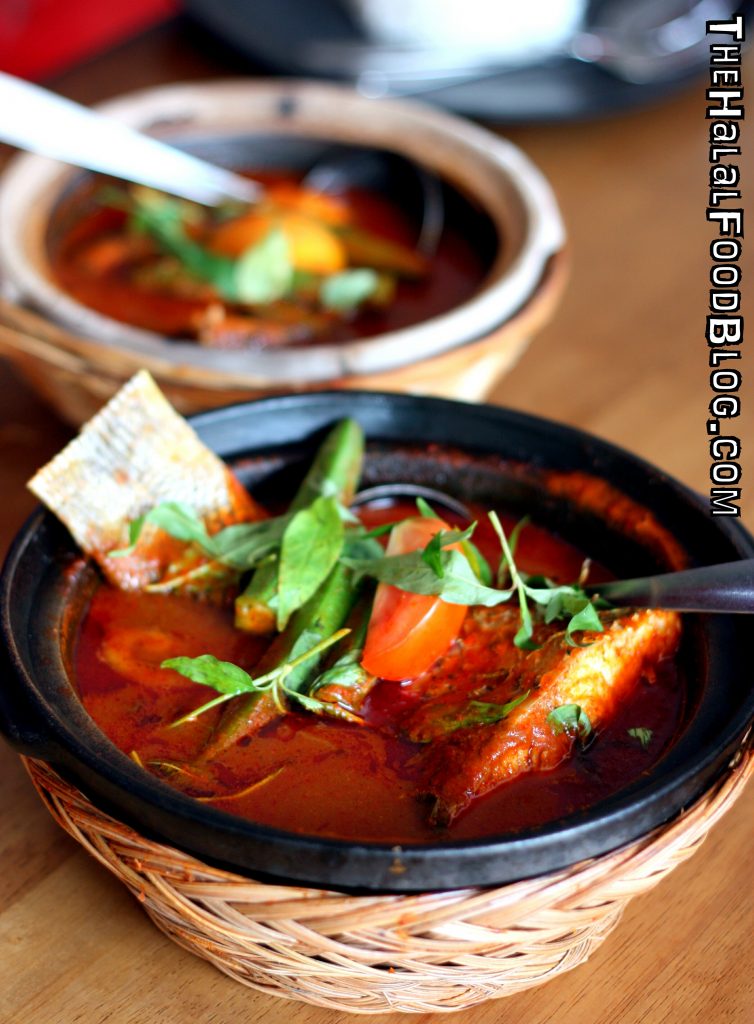 So at a recent media event I attended, I asked for a recommendation for makan and I'm told there's this place in JB that serves up a mean dish of Asam Pedas. It even comes all bubbling in a claypot and all!
Well, as coincidence may have it, I was actually headed into JB the next day with the family! LOL
I didn't really bring it up until we were already in the car and headed to the Tuas Checkpoint but I guess the slight jam kinda got everyone's appetites up because once we were through the gates, we made a beeline to Taman Austin where Adam Pedas awaited us.
The place itself was not difficult to find. We just found the Facebook page and used the directions to guide us all the way. Took us like maybe 10-15 minutes and we were there and definitely ready for lunch.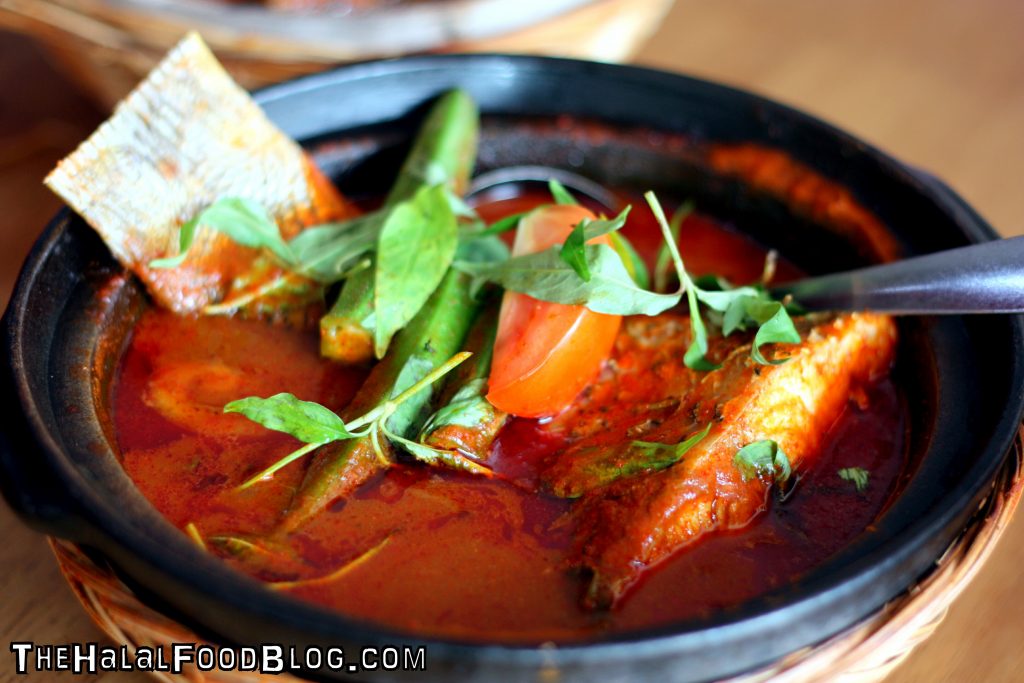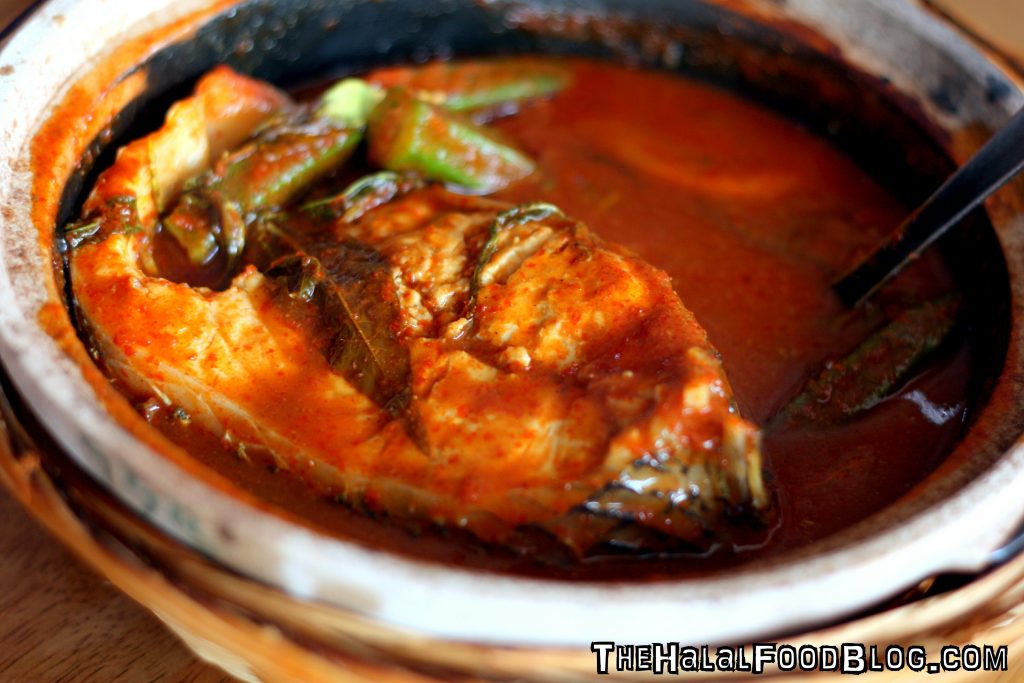 Ambik kau! Asam Pedas served to you while still bubbling hot in a claypot? I can see why this was a recommendation! He wasn't kidding when he said it was POWER!
So you can order a few different parts of the fish namely the Ekor (Tail), Isi (Flesh) or the Kepala (Head). They have 2 types of fish to choose from as well – Ikan Merah (Red Snapper) and Ikan Jehanak (Golden Snapper). They are both actually pretty similar from what I gather. My Mother-in-Law says that Ikan Jehanak is actually a saltwater fish (very much like the Ikan Merah) but can sometimes be found in freshwater like rivers or lakes sometimes too.
Well, they were out of Ikan Merah when we arrived (which was just after lunch) so we settled for the Ikan Jehanak and it was actually very much like Ikan Merah after all. A very firm texture and definitely very 'lemak'. Exceptionally fresh and prefect for Asam Pedas for sure.
Prices for the Asam Pedas are RM24.40-RM26.50 for the Isi, RM31.80-RM33.90 for the Ekor and RM35.00-RM37.10 for the Kepala. That's one serving of fish so it's good for 1-2 pax at most.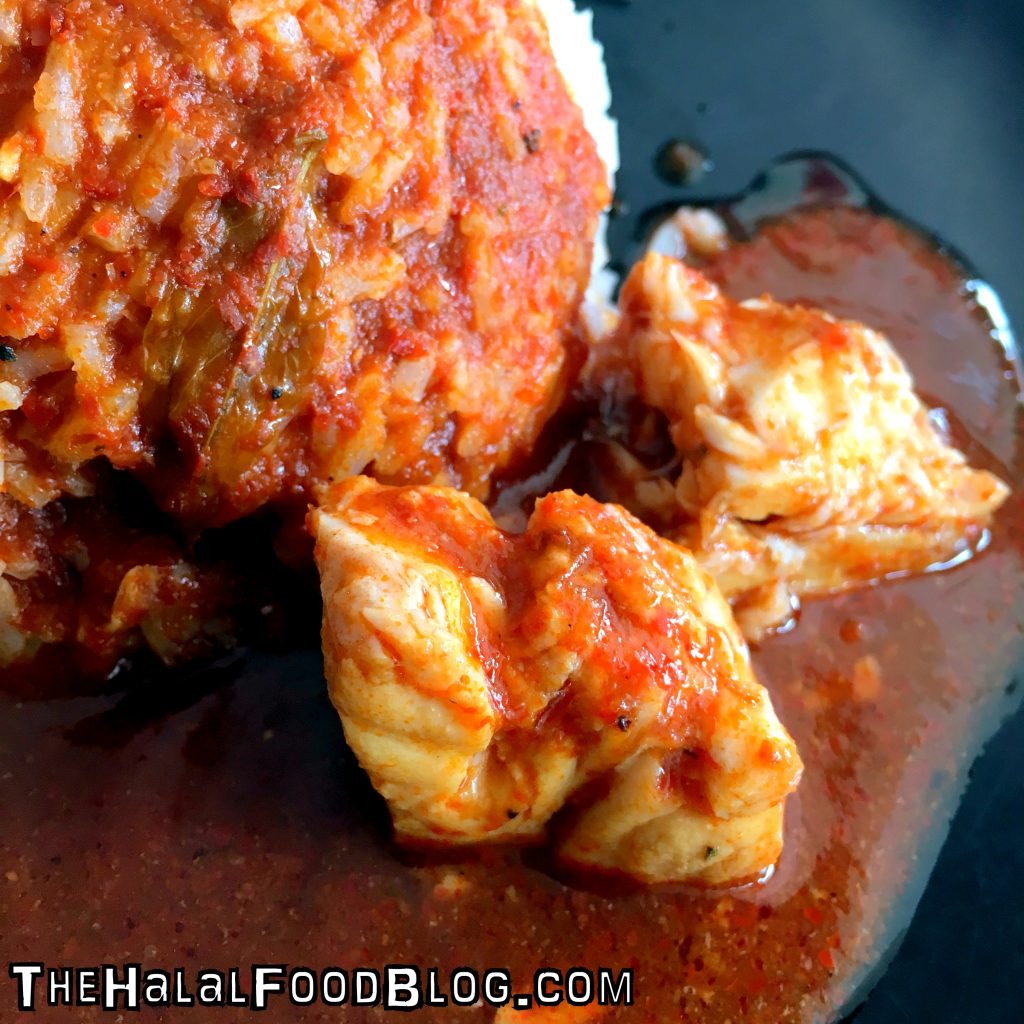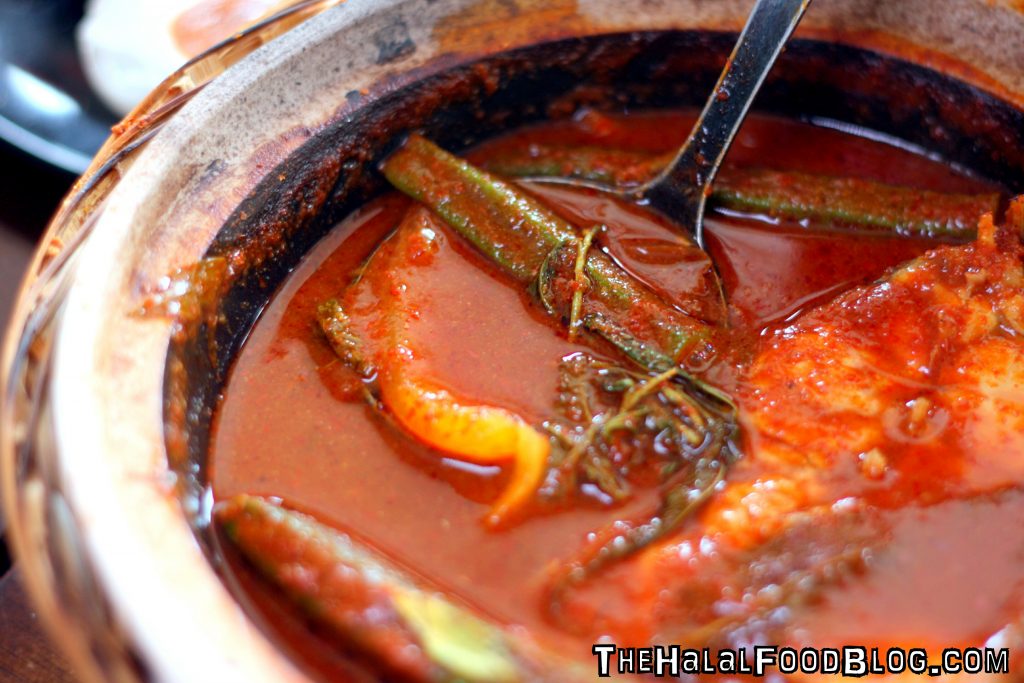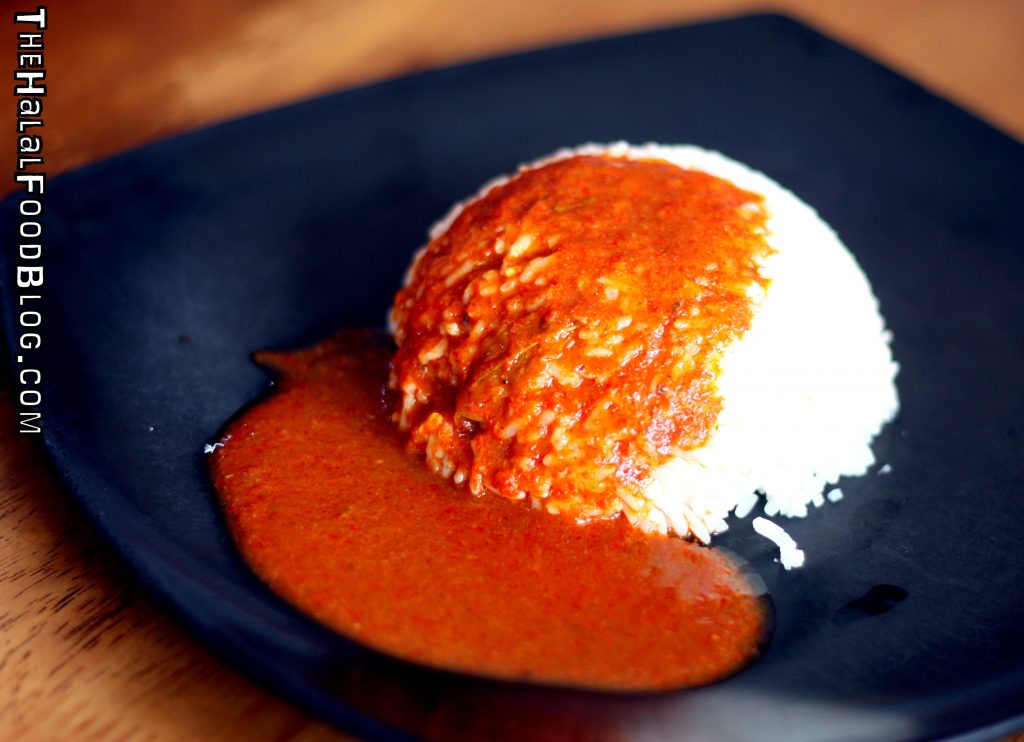 The Asam Pedas gravy itself was actually really tasty too. Just the right amount of tangy and definitely has that spicy edge to it. Perfect piping hot with rice! I mean, we're talking about real comfort food here.
I have to say that the Asam Pedas in Malaysia is definitely different from most of the ones we get back in Singapore. I mean, they're all tasty (including the ones cooked at home of course!) but I guess they all have their little differences. It seems like even within Malaysia there are different versions too.
We'd had Asam Pedas in Melaka before (which was a big surprise because apparently it's SUPER BIG there) and that version was different from the one we were enjoying here in JB. The one is Melaka had a slightly thicker gravy if I remember correctly and the emphasis was more on the robust flavours of the minimal gravy and the variety of fish.
Well, this one is labelled as the "Johor Asli" version so I'm pretty sure there are differences in the recipe.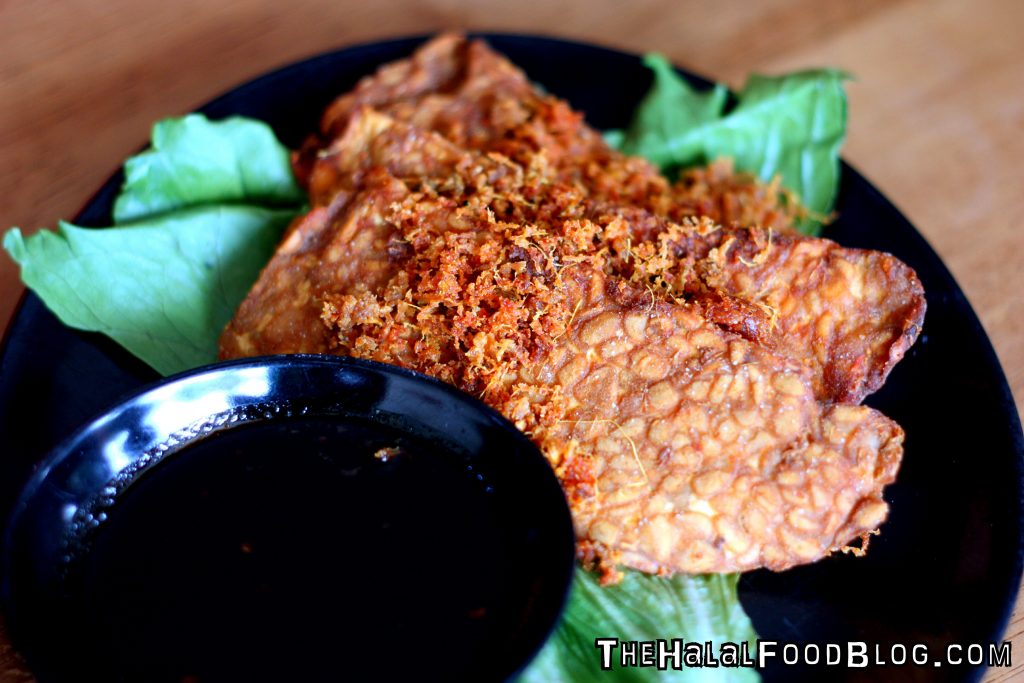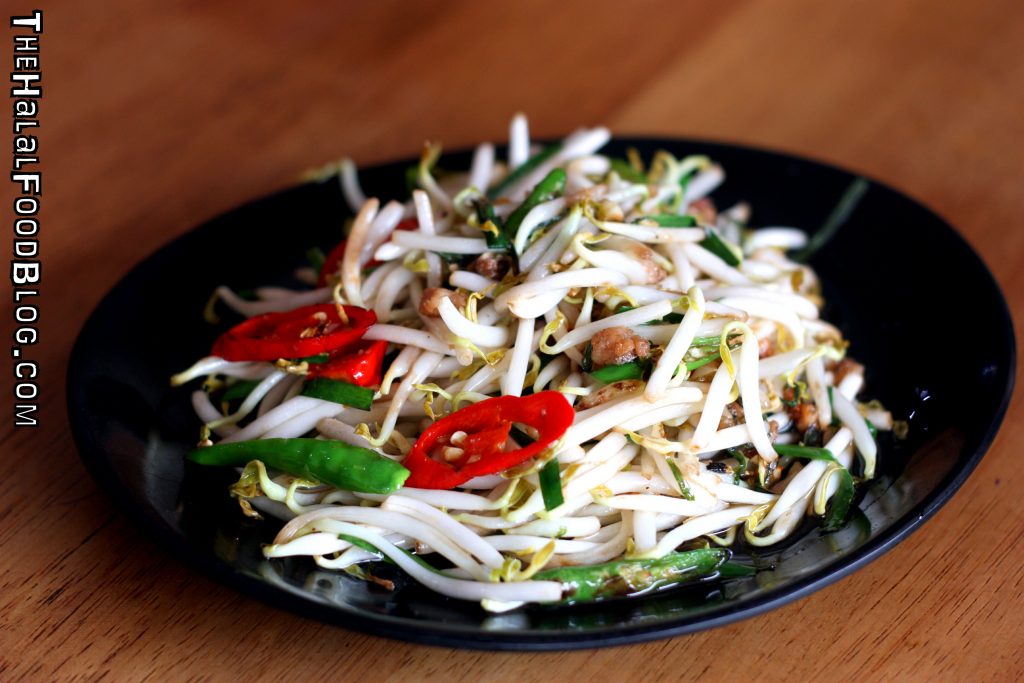 There are plenty of side dishes to enjoy along with your Asam Pedas and rice of course. The Ayam Goreng Berempah was tops of my list but unfortunately they were sold out of that for the day :\
Assorted other seafood and vegetable dishes are on the menu though so take your pick according to your preferences. We had the Tempe Goreng Berempah which was very nice and the Taugeh Ikan Masin was a good match to go with the Adam Pedas but it was definitely on the extra salty side. My favourite LOL. In fact, even the Telur Asin was extras salty… Hmmmm…
In the end, for makan places where you have to travel a little (albeit a relatively short distance like JB), it all boils down to one deciding factor when deciding if it was a good place or not…
The question is – would you make the trip all the way there specifically just to eat the food there? I mean, it's all well and good if you're passing a place on the way to somewhere else right. But what if you were not passing by? Would you go out of the way just to head to a place to makan?
If the answer is "YES", then that probably means that's a good makan place that's totally worth it.
And of the 4 people I visited Anisofea Asam Pedas Johor Asli with, they all said "YES".
PS they've got 2 outlets – one in Taman Austin (which is the one we visited) and another in Taman Kempas Utama. Be sure to go early to get the best picks of fish and side dishes too!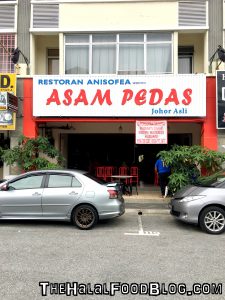 Anisofea Asam Pedas Johor Asli
G-07 Blok 4 Jalan Mutiara Emas 9/3 Taman Austin Boulevard
81100, Johor Bahru, Johor, Malaysia

Operating Hours:
10.00am til 10.00pm Daily
All information (including prices, availability of item on menu and Halal status of establishment) are accurate at the time of posting. All photos used in this site are property of The Halal Food Blog unless stated otherwise.