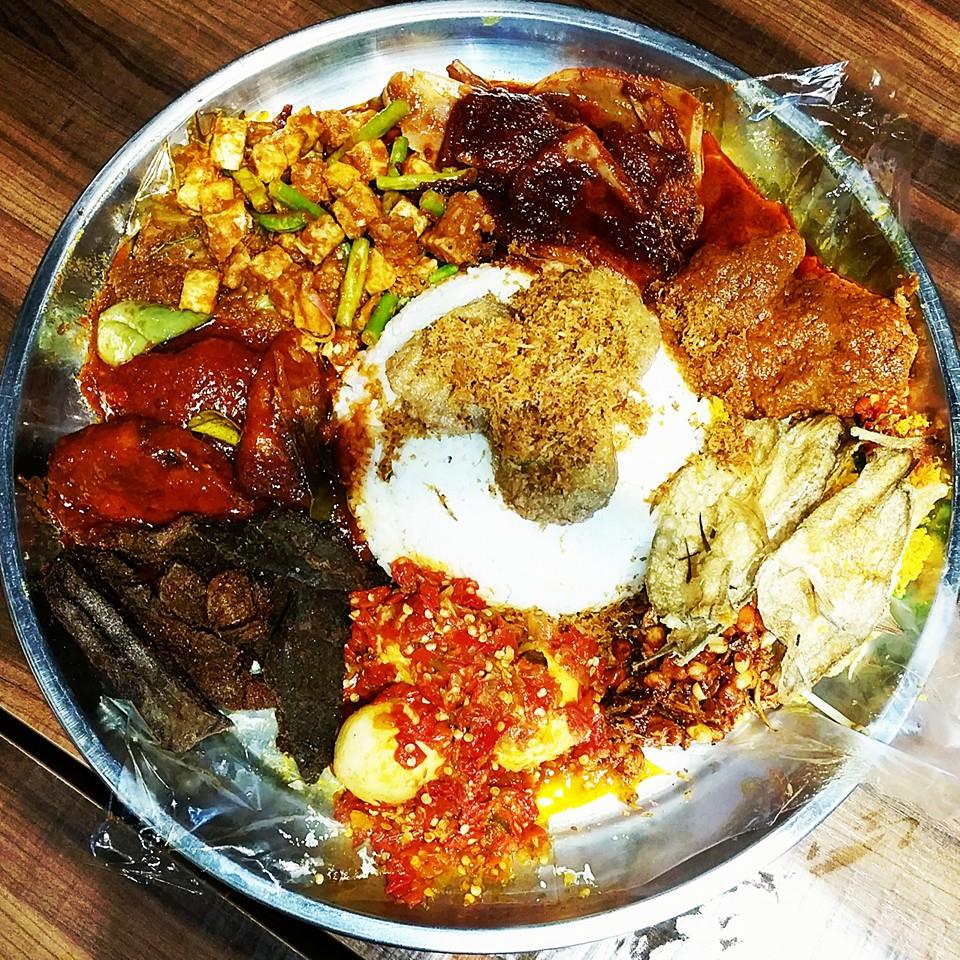 Did you know that we've tried to sample the famous Nasi Ambeng by Ummi Abdullah quite a few times but alas the fates were against us? From long snaking queues to finally reaching the front of the line but informed that they've run out of food. Yes, Ummi Abdullah's Nasi Ambeng is so revered that they actually sell out ahead of time especially during peak periods like weekends and especially Ramadhan.
Well, the chance finally arose one weekend and we found ourselves in the queue at Ambeng Cafe and hoping to finally get our Nasi Ambeng. Because we were REALLY hungry and we REALLY wanted to have that Nasi Ambeng LOL Alhamdulillah we were in luck!!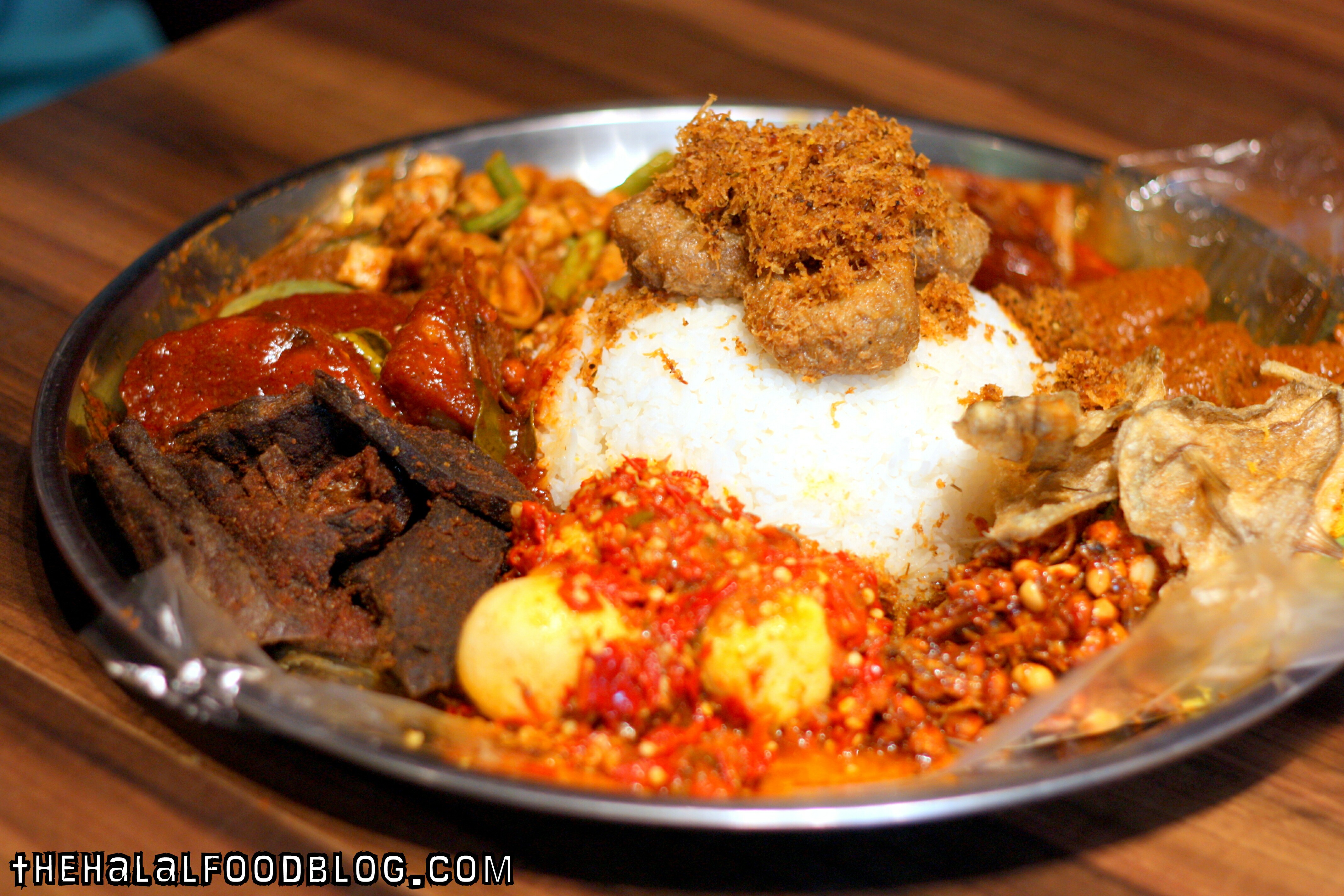 There were 4 of us but we decided to order the Nasi Ambeng Set for 3 but the one that had more dishes served.
You could also order the Classic Set for 2 pax which comes with the same dishes but serving size will be more suitable for 2 pax. Unless you're either REALLY hungry or REALLY greedy LOL
So what comes with this Classic Set?
Well, we are gonna run through it in the order the dishes are listed on the menu okay;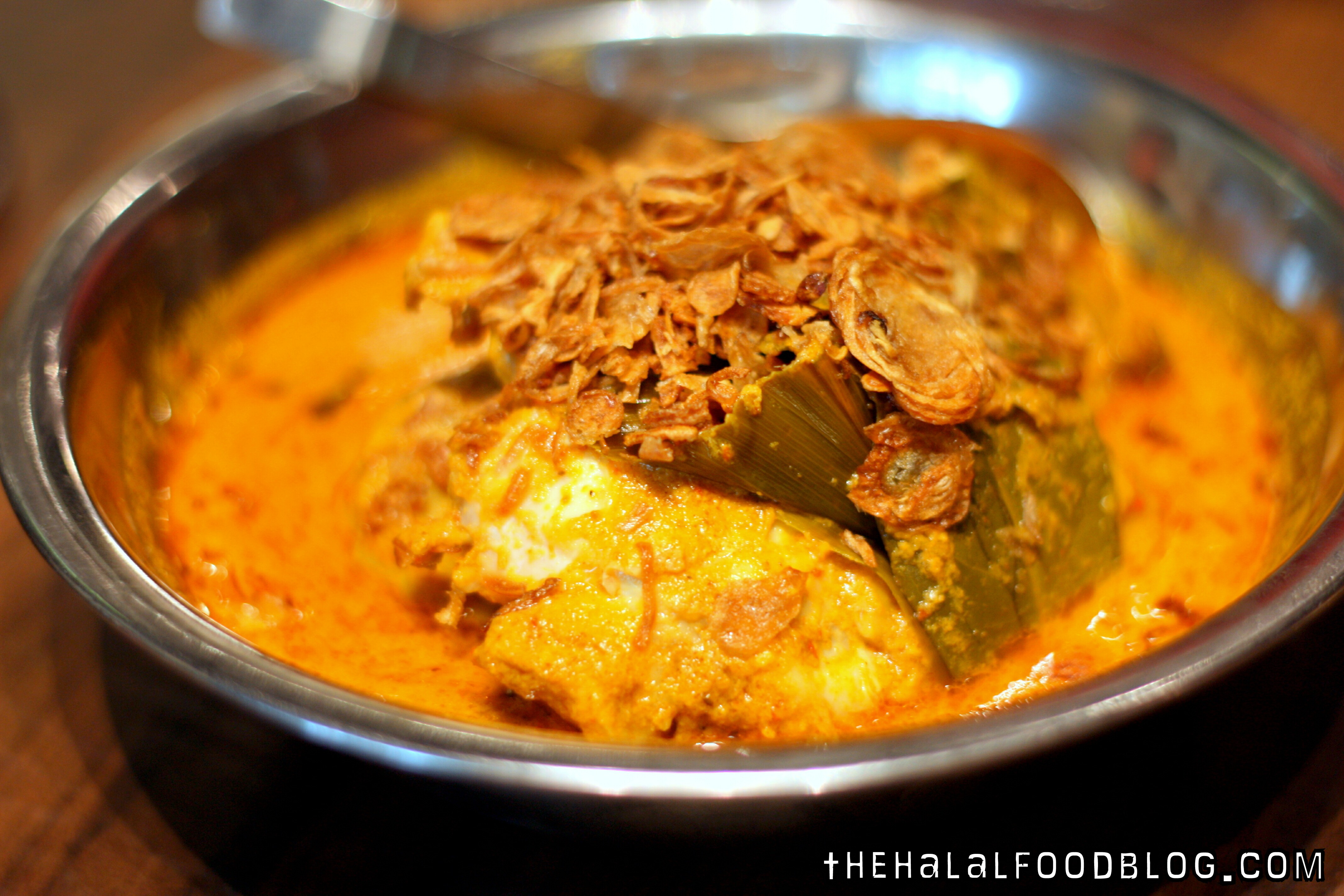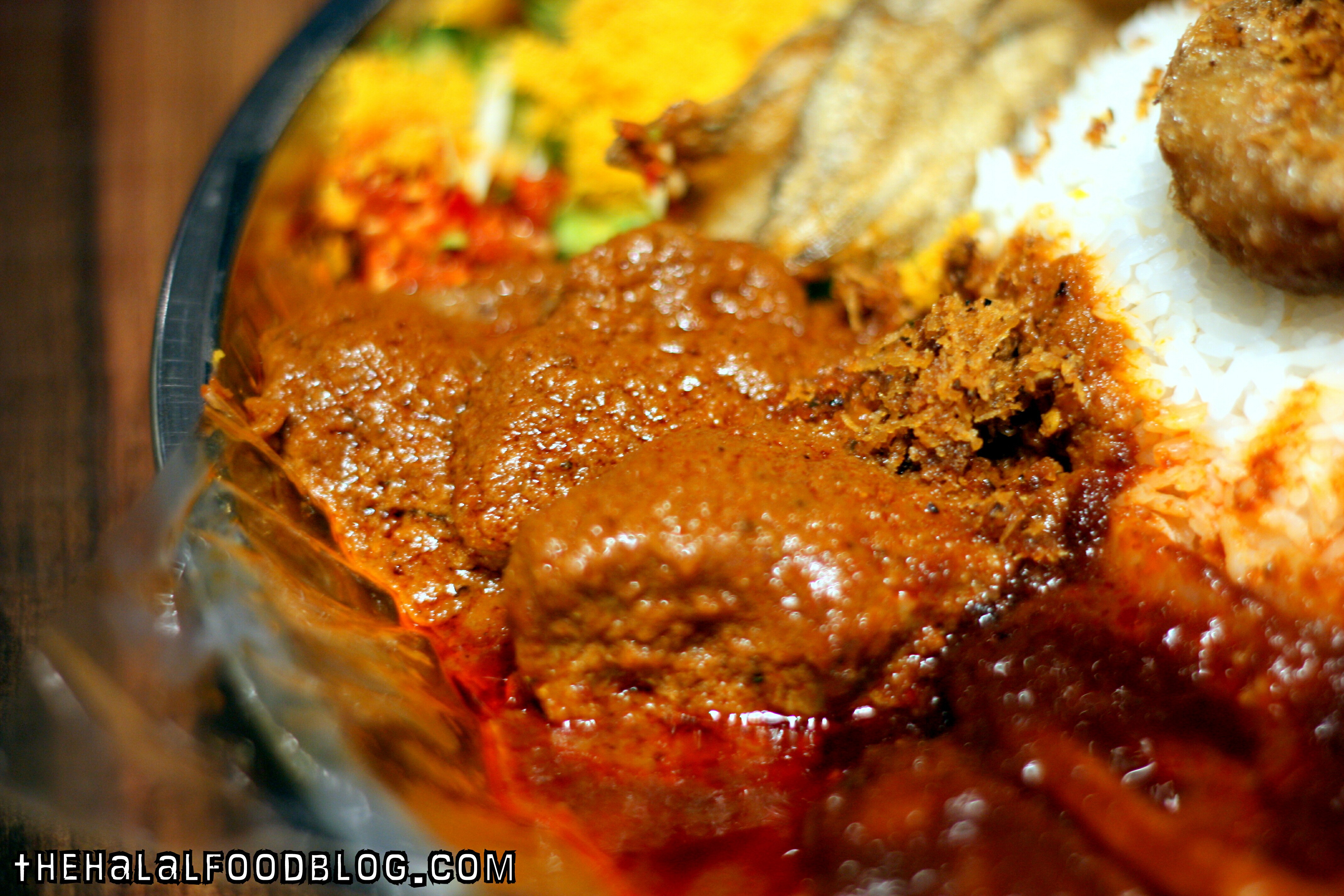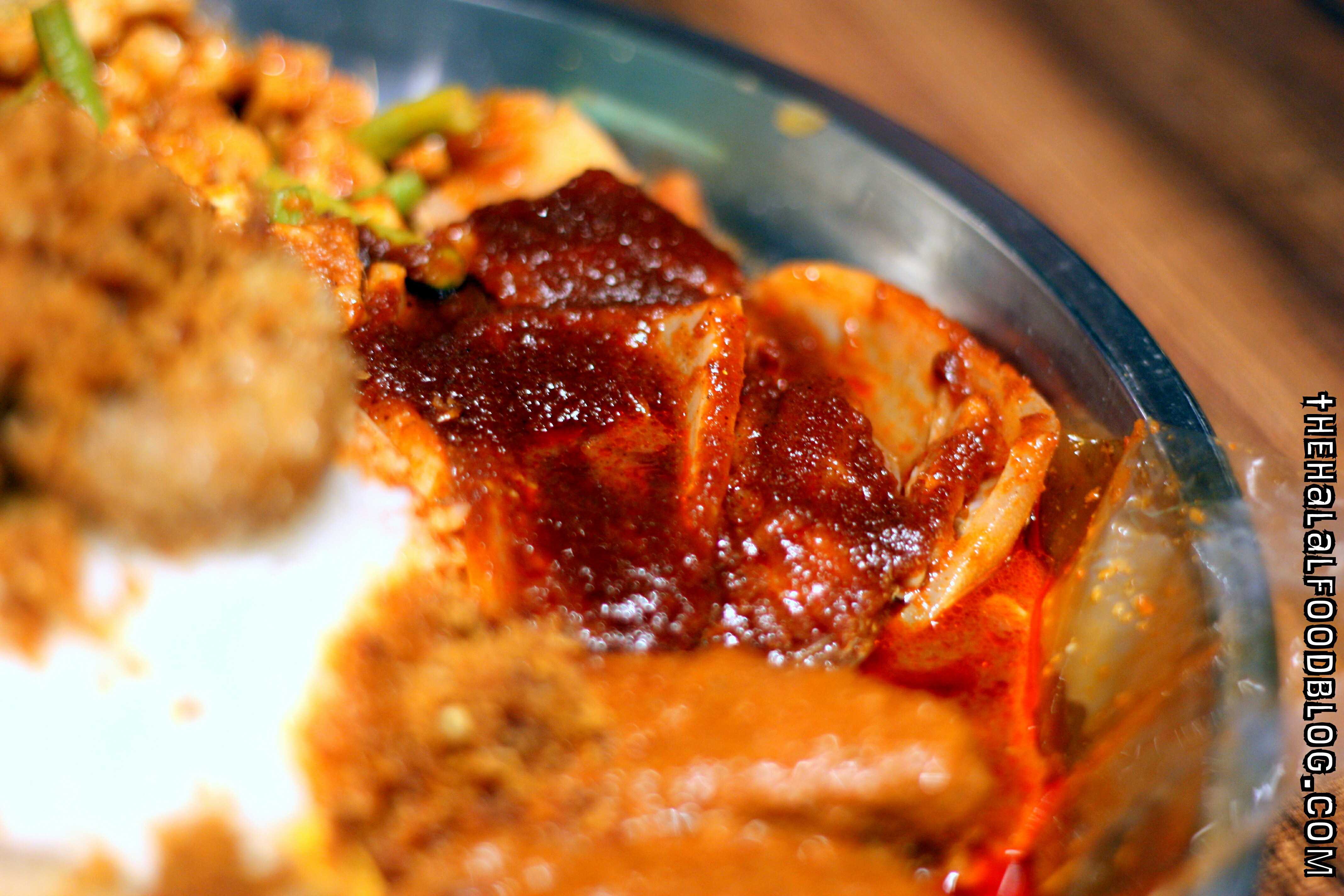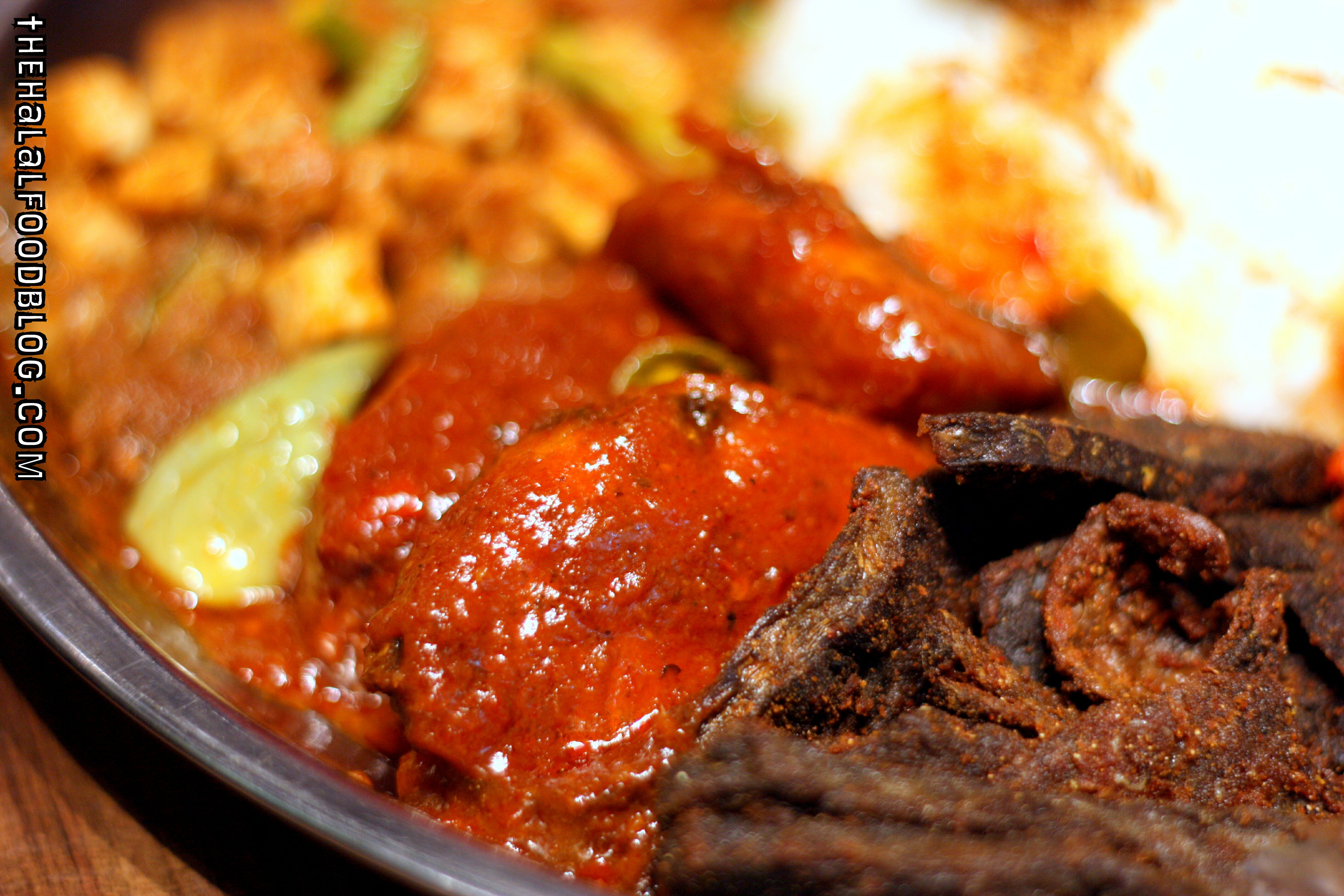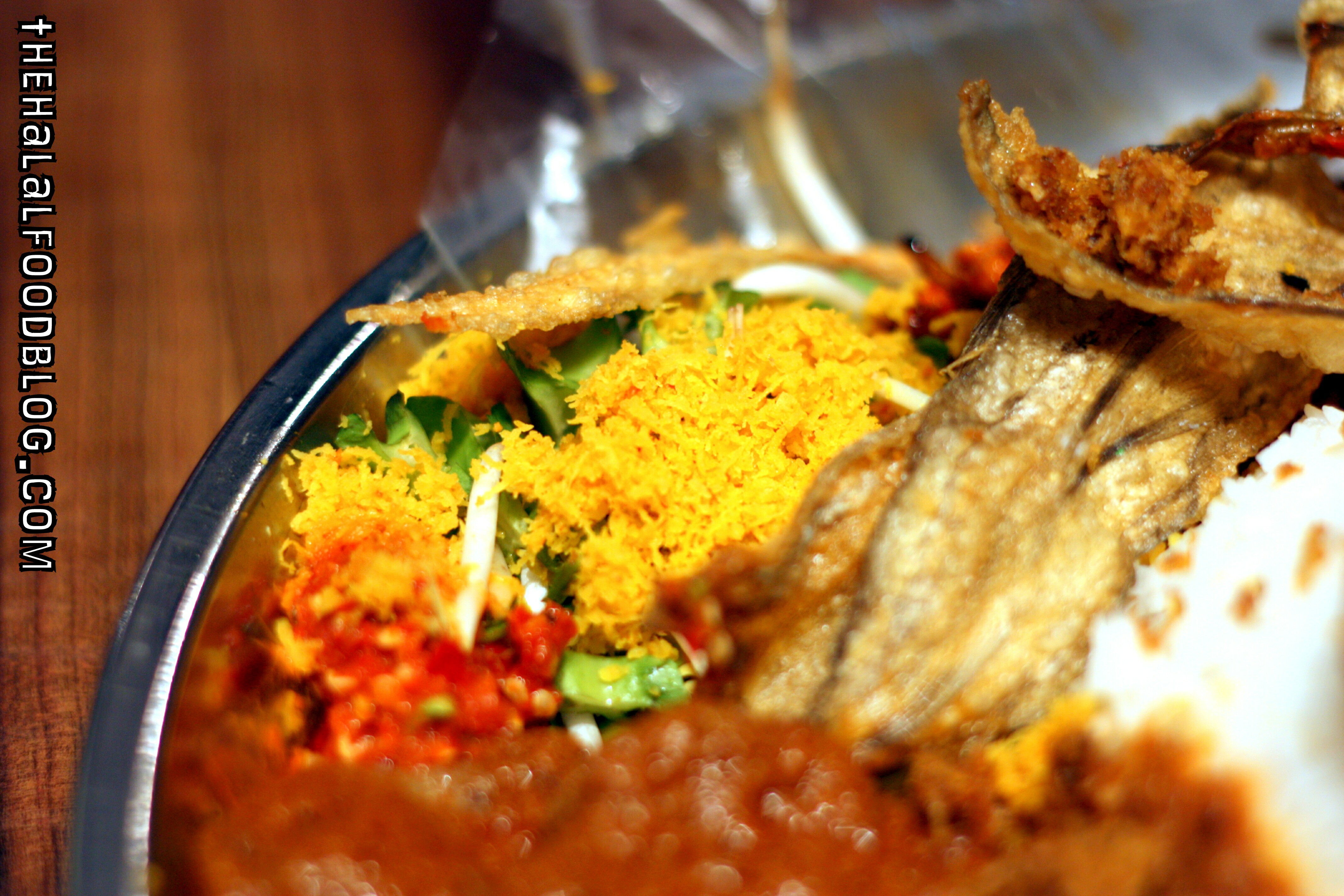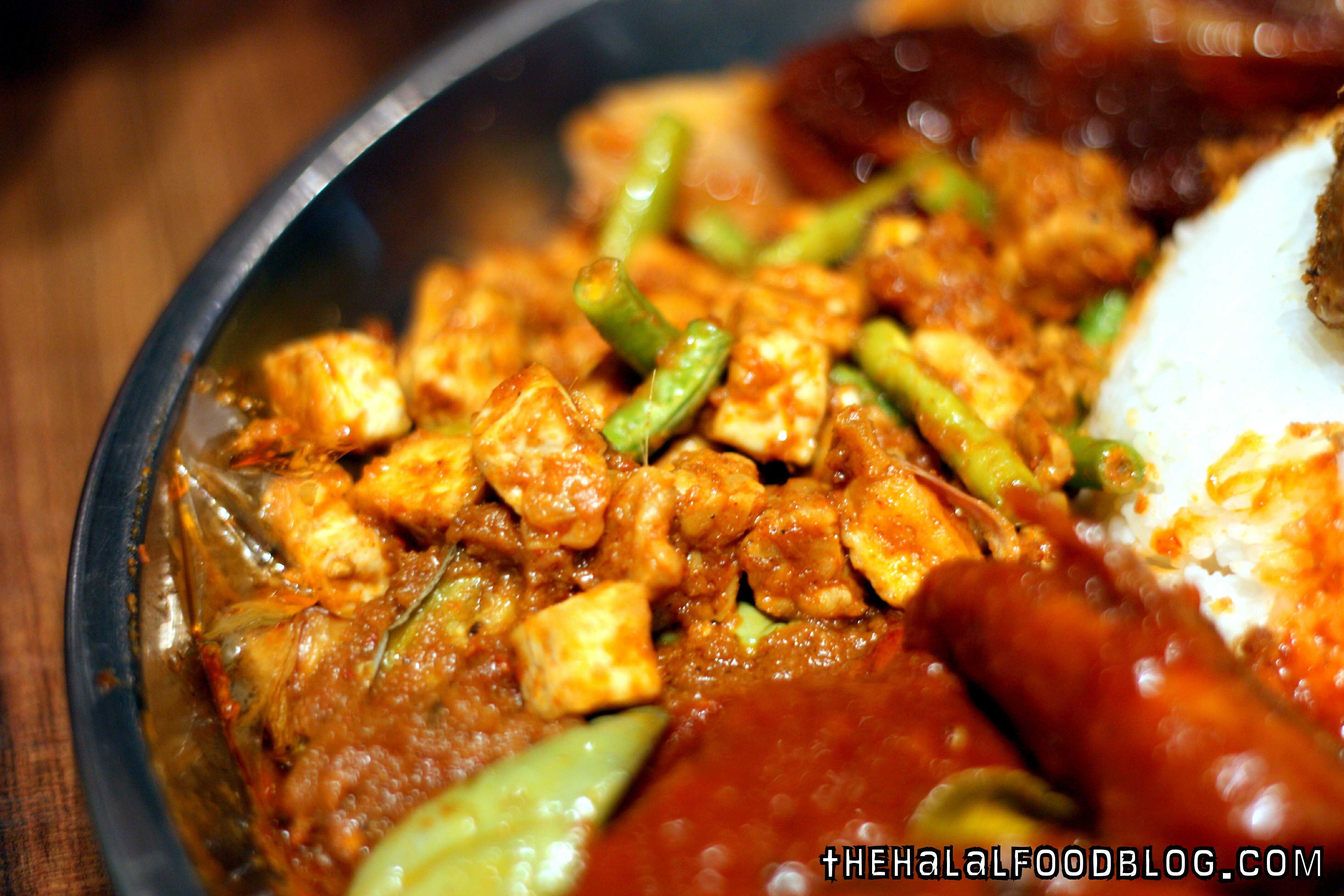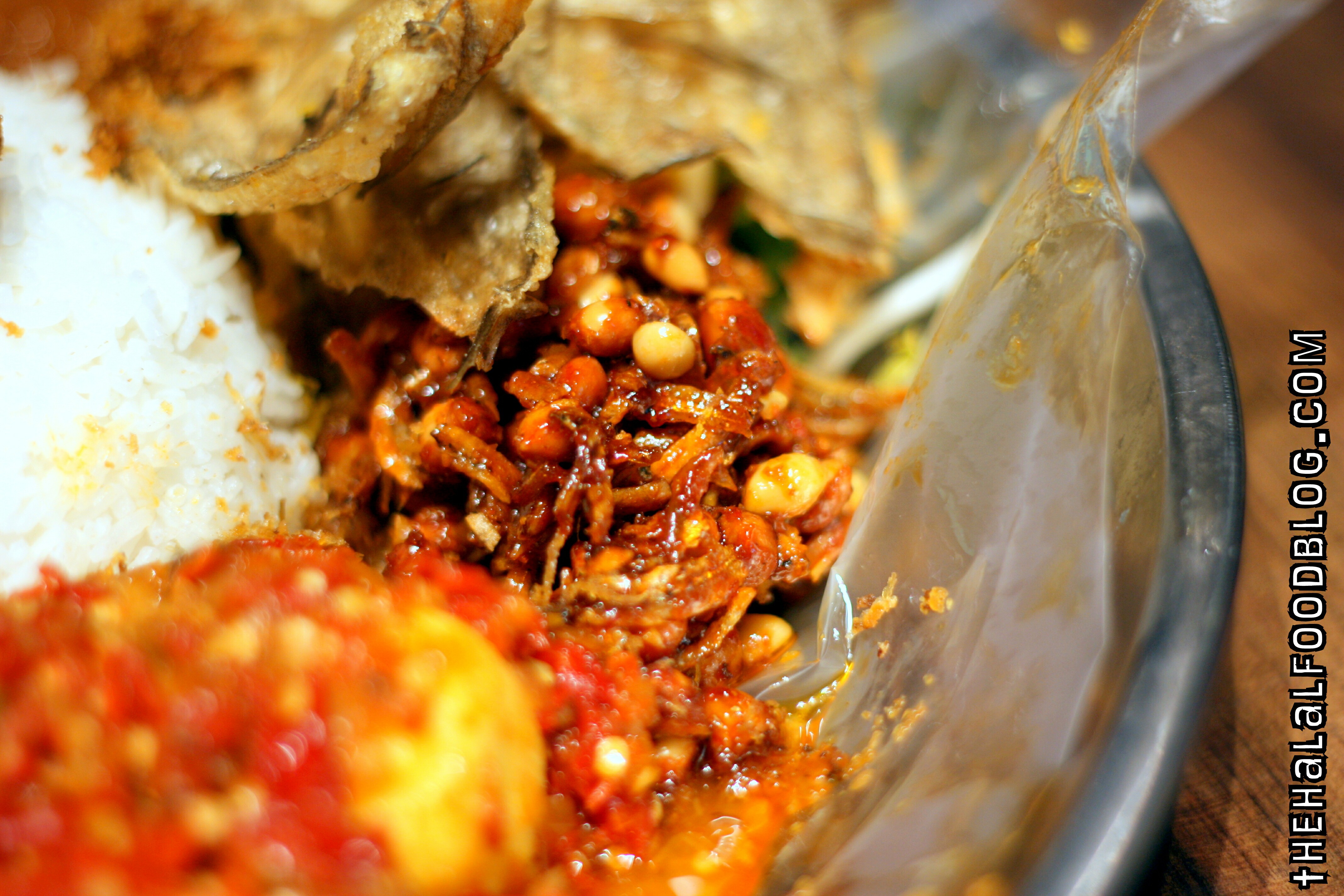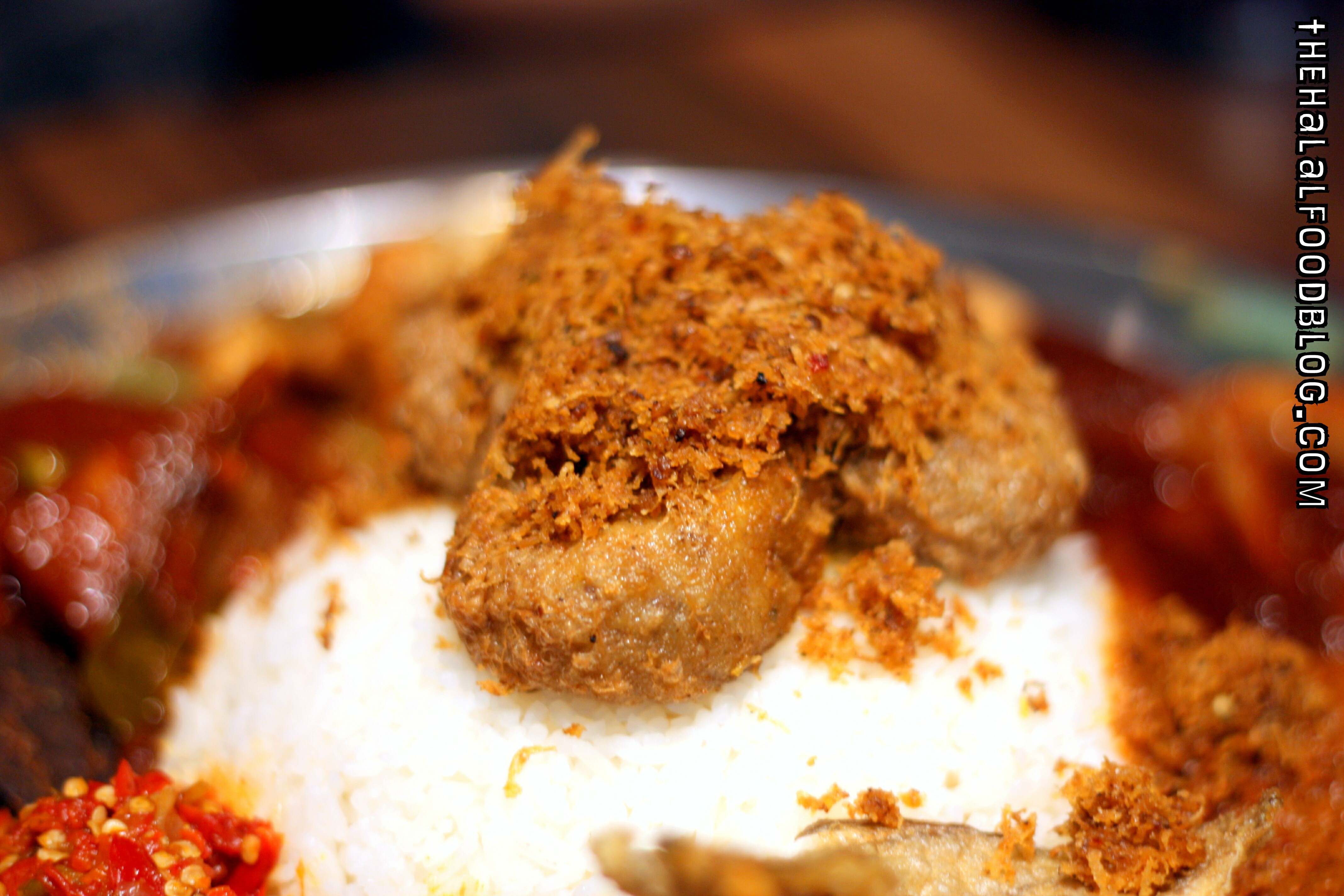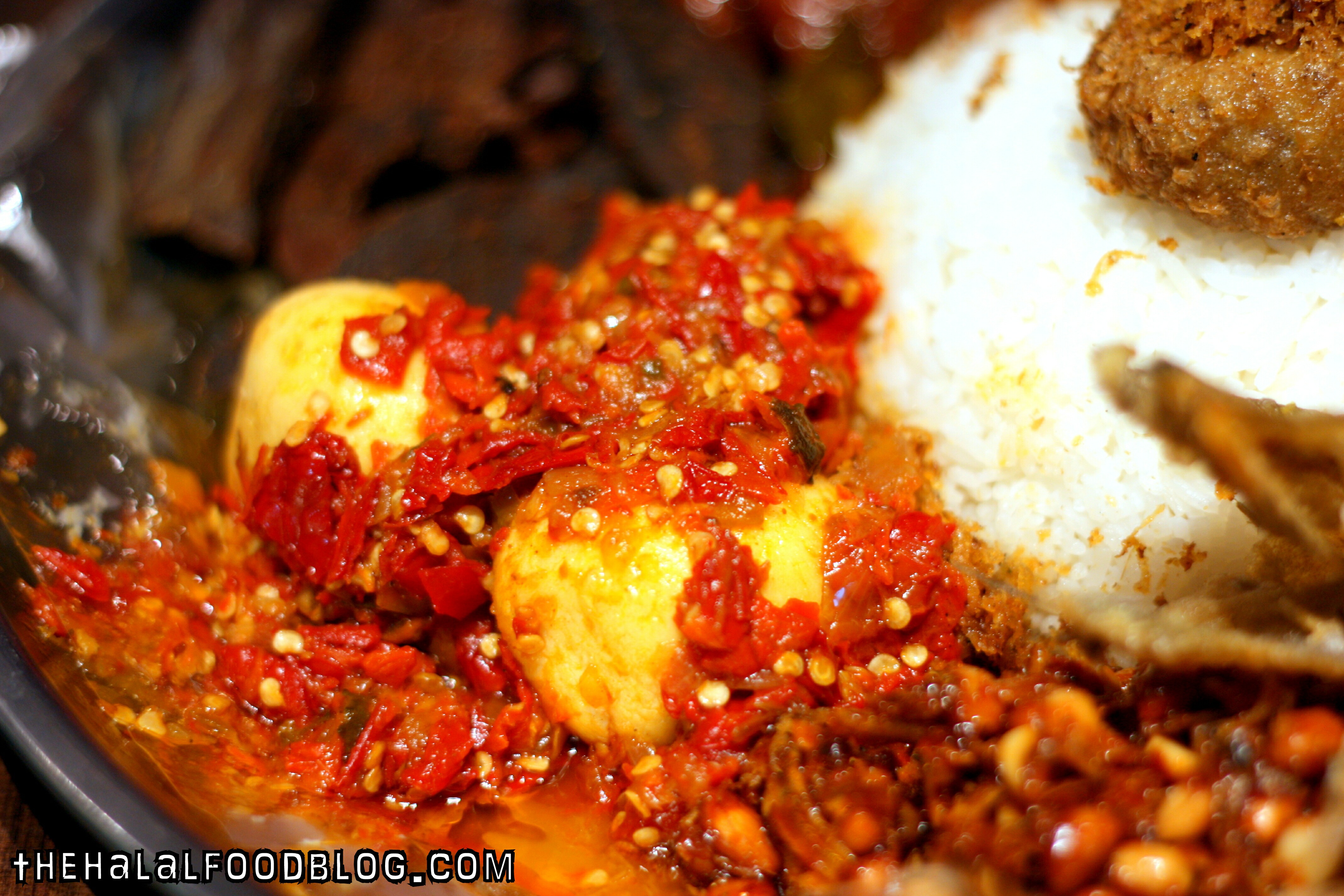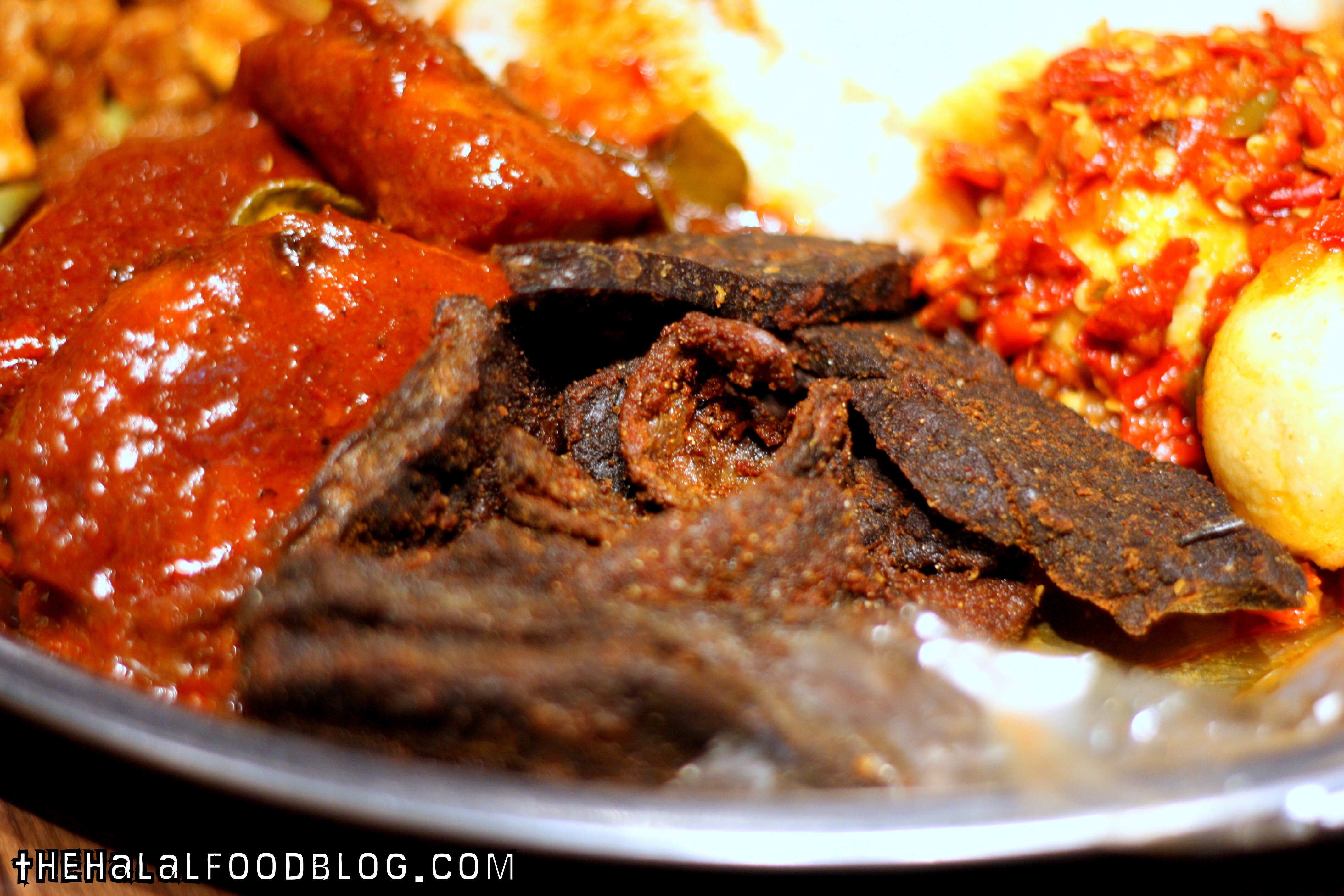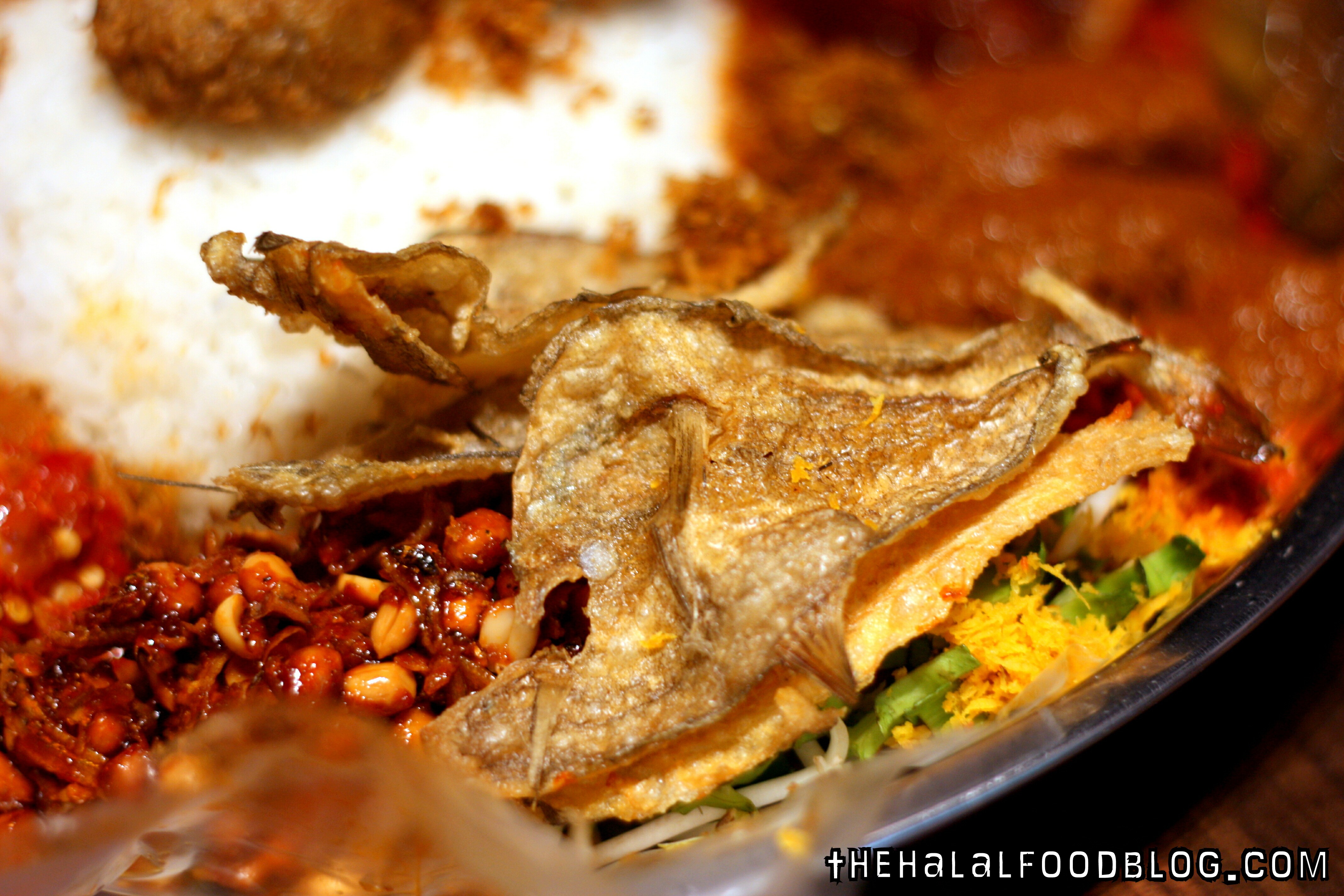 So there you have it. There are a total of 14 items listed under the Classis Ambeng Set (including Rice) and most of them are shown above. They only 2 that are missing from the photos are the Terung Garem Asem and the Serunding & Sambal Belacan because I was so eager to start eating that I rushed through the photos and missed out LOL "Oops, sorry." said the hungry guy.
To be honest, pretty much everything was really tasty!
The Ayam Kalio and Rendang were the main protein dishes and were big favourites. Super tasty and the chicken and beef were super tender. Definitely power. you won't be missing any fried chicken with the Ayam Kalio here. I personally prefer my Sambal Sotong a bit more on the firm side but still tasty overall. And for those worried about the Ikan Sambal Bali being too spicy, fret not because it is not going to burn your tongue off LOL
Staples in Nasi Ambeng – the Sambal Goreng was excellent. Not too oily and had a great tasty flavour too. The Paru (aka Beef Lung to the uninitiated <but we ARE initiated, aren't we Bruce?>) was cooked to the point of tender and extra points for not slicing it too thickly which tends to happen very often nowadays.
Sides like the Bagedil, Ikan Kering and Serunding & Sambal Belacan are a must. But the surprise favourite side dish was the Sambal Kacang Ikan Bilis! Tasted super sedap and the crisp and crunch of the kacang and ikan bilis are sure to boost your appetite with every bite.
Last but not least was the Telur Belado. It wasn't bad but if we may make a humble suggestion, maybe some Telur Asin might give an extra kick to the Nasi Ambeng 🙂 but hey, that's just us.
Anyways, the serving size of the dishes are very generous and a set for 3 pax was more than enough for 4 pax. But you will probably wanna order an extra serving of rice we think!
You can also go for the Ambeng Original Set which comes with Rice, Ayam Kalio, Rendang, Sambal Goreng, Urap Kencur, Terung Garem Asam, Telur Belado, Bagedel, Paru and Serunding & Sambal Belachan. Or perhaps the Ambeng Solo Sets which have a wide variety of choices to suit any taste.
Whatever you choose, you're almost definitely in for a satisfying serving of Nasi Ambeng!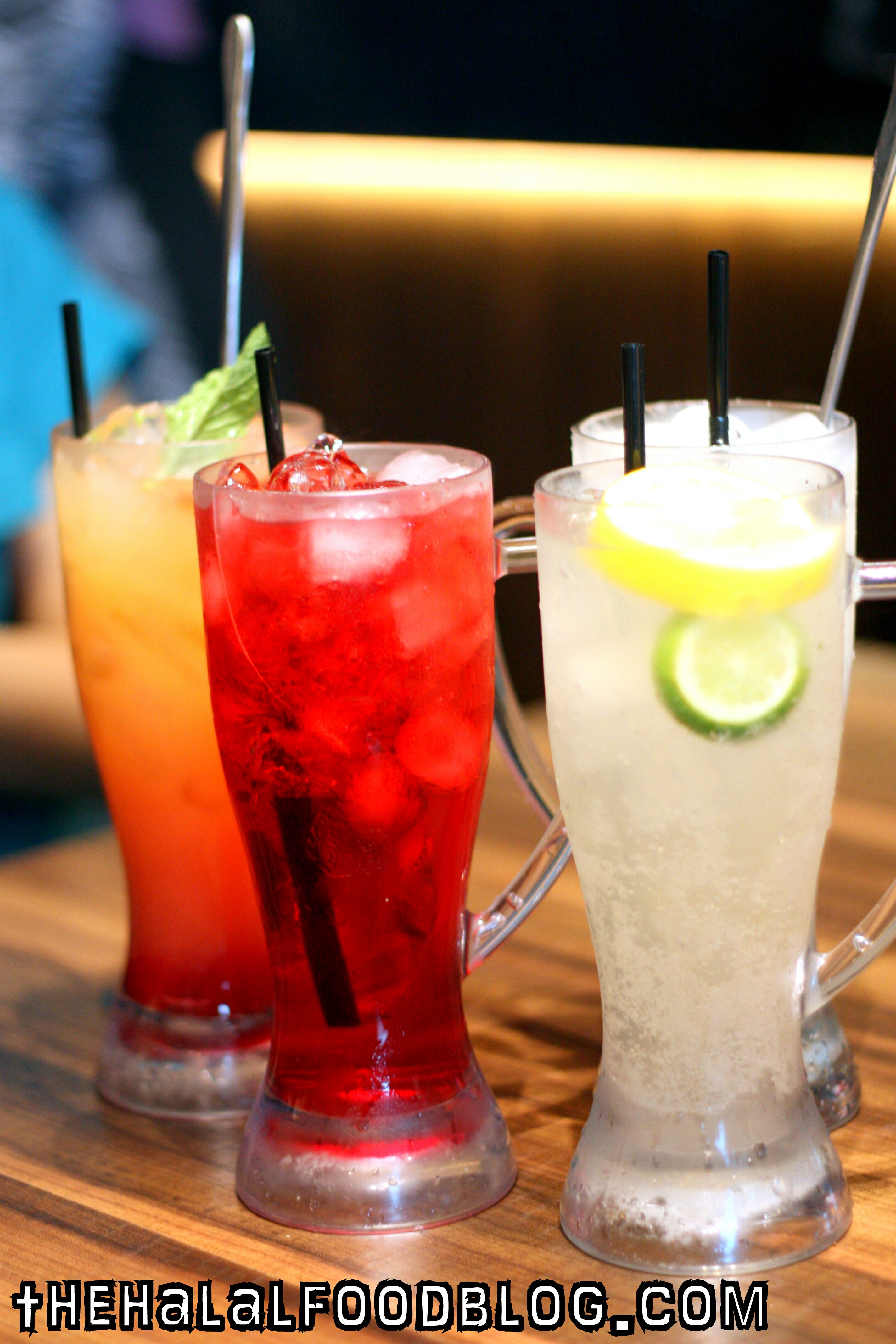 We washed down our Nasi Ambeng with some pretty refreshing beverages (especially since the weather was so hot when we visited!) and they have a wide array of choices from the traditional to the modern.
In the photo above, we have Sirap Rose Selasih, Zahara Ginger Treat (Ginger Ale with Lime), Eliyah's Red Blush (Lime, Pomegranate and Mint Leaves)and Sha Sour Cheezer (Soursop and Lychee). Each cost $5.00 by the way and went great with the food.
PS the Sha Sour Cheezer is Soursop cordial and not the fresh juice FYI and Eliyah's Red Blush has quite a sour tang to it!! Highly recommended for you lovers of sour-ish drinks!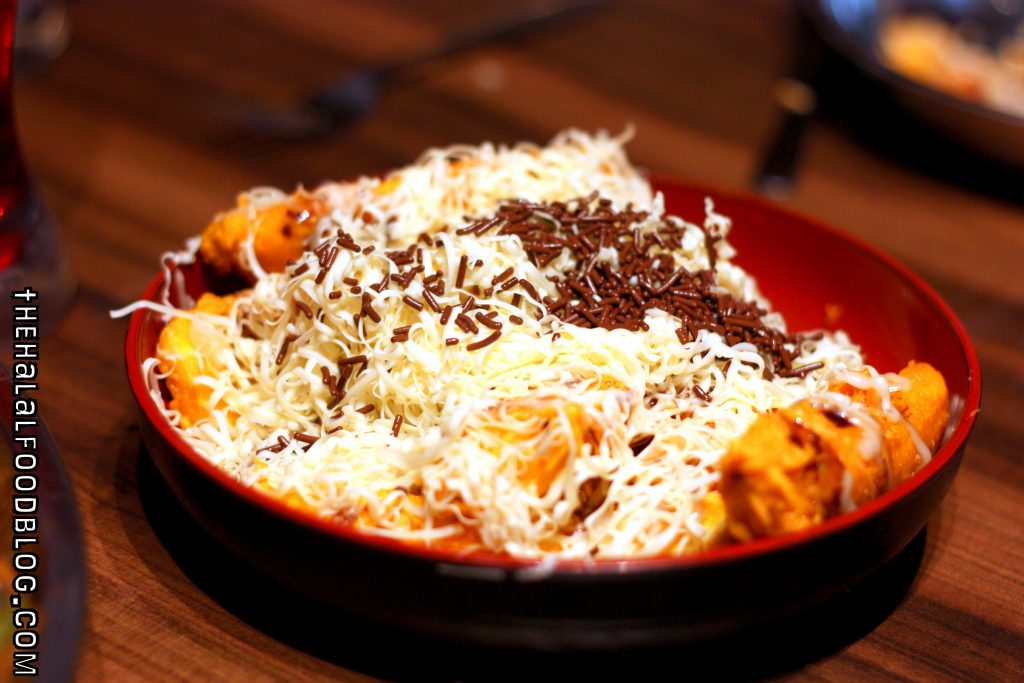 We decided to finish off our meal with something from the dessert section of the menu and something that was actually really popular with the friends we spoke to who had visited Ambeng Cafe.
We could have chosen the Pulut Chendol, Pulut Durian, Ice Chendol, Ice Chendol Durian or the Ice Durian but we went with the Pisang Keju!
Here's the classic Goreng Pisang Cheese aka Pisang Keju served at Ambeng Cafe.
Definitely very generous with the cheese which is a big thumbs up for sure and some chocolate rice which melts with the heat from the freshly fried bananas which have a nice coating and crisp since it's served fresh.
But we do wish the bananas were a bit sweeter though. The bananas in this case were tak ranum which happens I guess. And despite the rather high price tag, I'd probably order it again to try my luck for sweeter bananas next time. Plus I love cheese. And I might take the version they have with Milo too!
Adam's Verdict:
Nasi Ambeng Classic Set 4/5 — Zahara Ginger Treat 4/5 — Pisang Keju 3.5/5
Maryah's Verdict:
Nasi Ambeng Classic Set 4/5 — Sha Sour Cheezer 4.5/5 — Pisang Keju 3/5
Azim's Verdict:
Nasi Ambeng Classic Set 4.5/5 — Eliyah's Red Blush 4/5 — Pisang Keju 2/5
Lynn's Verdict:
Nasi Ambeng Classic Set 4.5/5 — Sha Sour Cheezer 5/5 — Pisang Keju 4.5/5
Wow!! As you can see, some pretty high scores all around!!
I guess it's safe to say that the Nasi Ambeng by Ummi Abdullah really IS as good as people say it is!
Maybe if you don't feel like queuing up or eating there at Ambeng Cafe, you could also take-away and enjoy in the comfort of your own home! Plus it's a great idea if you're planning on having a group lunch! It's always tastier when you're eating as a group and out of the same dulang (dish) no less.
I recently read an article in the papers which highlighted Ummi Abdullah's journey throigh hardship and she is now the owner of a thriving business and serving food that is pretty much earning rave reviews from everyone. Alhamdulillah that we are able to share her delicious food and looking forward to enjoying more of her Nasi Ambeng in future Insya Allah!
PS if you're having trouble looking for the shop, just look for the long queue 🙂
East Village
430 Upper Changi Road (Simpang Bedok) #01-65
Tel: 6755 4225
www.dapurummiabdullah.com.sg
Facebook: www.facebook.com/ambengcafe
Operating Hours:
12.00pm til 9.00pm Tuesdays to Thursdays
3.00pm til 9.00pm Wednesdays
12.00pm til 9.00pm Saturdays and Sundays
Closed on Mondays
All information (including prices, availability of item on menu and Halal status of establishment) are accurate at the time of posting. All photos used in this site are property of The Halal Food Blog unless stated otherwise.