Two of the biggest names in hipster-chic coffee and cakes came together awhile back to form a joint that would serve specialty coffee AND tasty desserts in the Eastern side of our little island. Hence, Alt-Yard was formed.
Penny University x Fluff Bakery = Alt-Yard
Oh yeah that's right. We're pretty sure you've heard of Penny University and Fluff Bakery.
Two different establishments with very similar goals – to unite people over coffee and desserts. One located in East Coast Road and one in Jalan Pisang but both have people from all over the island flocking for their fix.
So Alt-Yard was born one day and thankfully (for us East-siders at least) it is located in Tampines! We've been following their Instagram account for quite some time and saw something that caught our attention…. So one Saturday afternoon for no apparent reason other than we were in the area, we decided to drop by.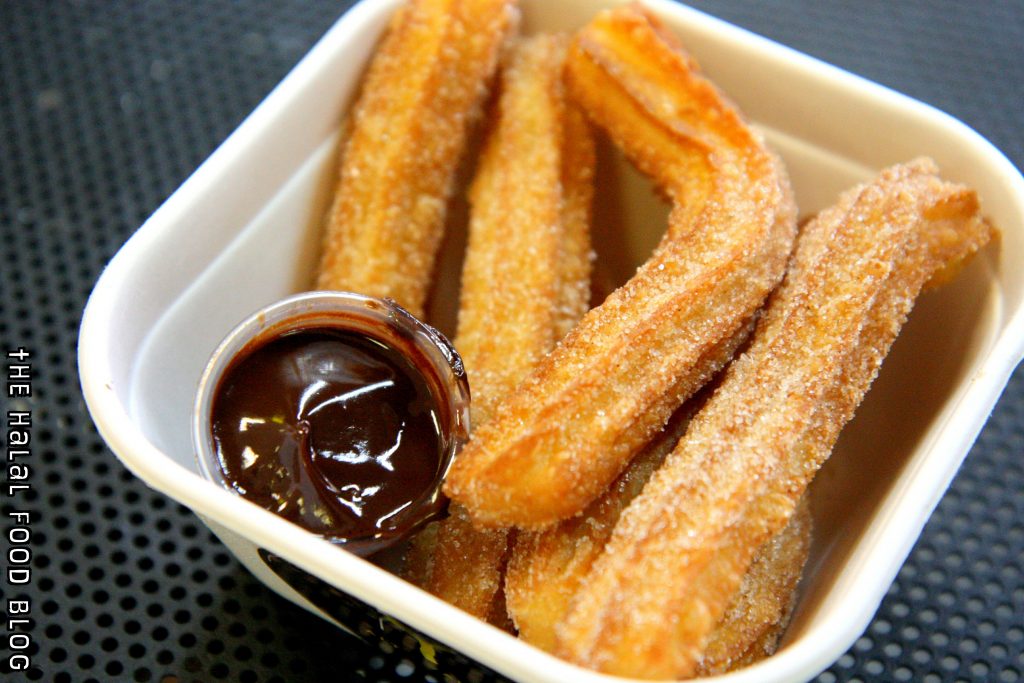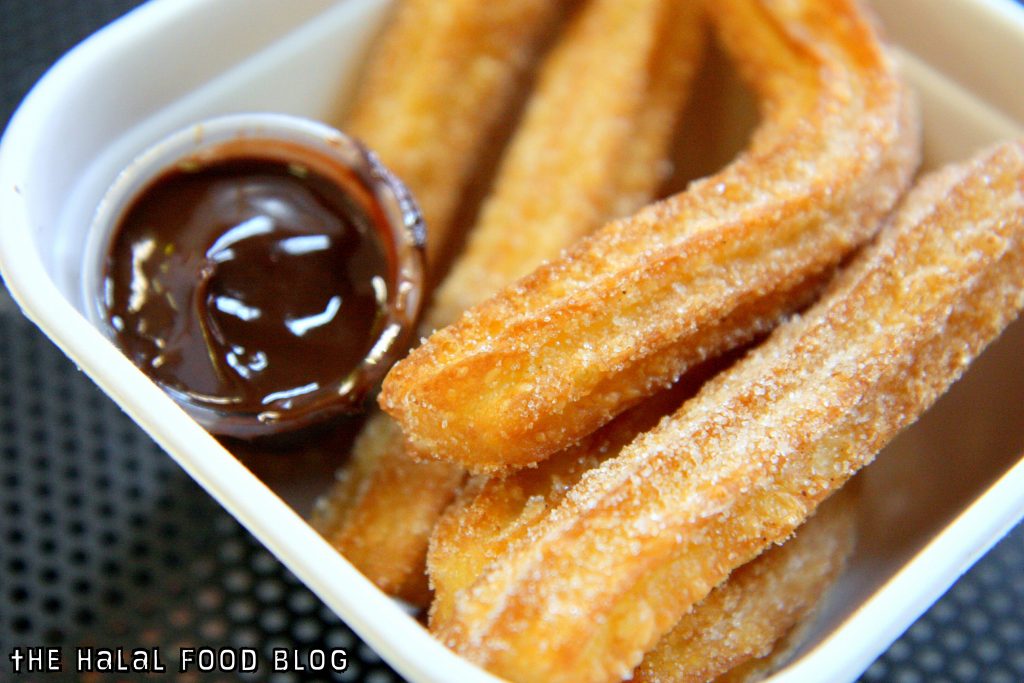 CHURROS!!!
Oh yeah we kept seeing Churros and Churros and Churros on their IG account so it was about time lah we tried them. Especially after we kept seeing so many different stalls selling Churros at the recent Ramadhan bazaars. But believe it or not, we didn't buy any Churros lah during Ramadhan! But never mind, here's our chance.
They had 2 types when we visited so the first choice was definitely going to be the Original ones.
Fried to golden brown loveliness and coated in sugar!! Each order of Churros yields 7 of these babies and these are the pretty long ones too. Okay lah medium size lah. At least not those super short ones we have seen around.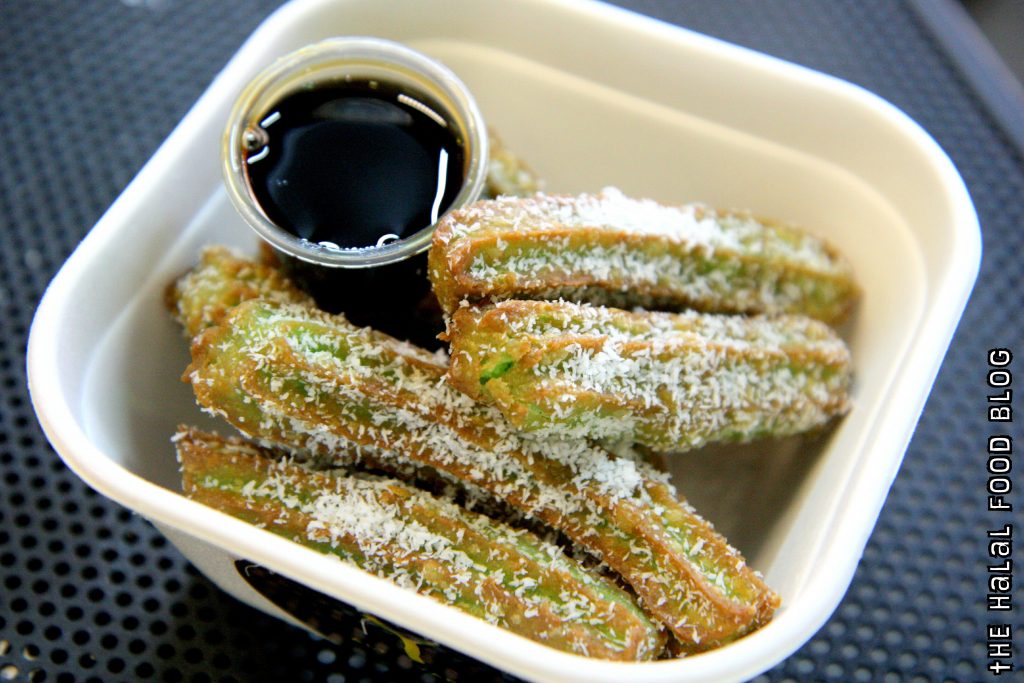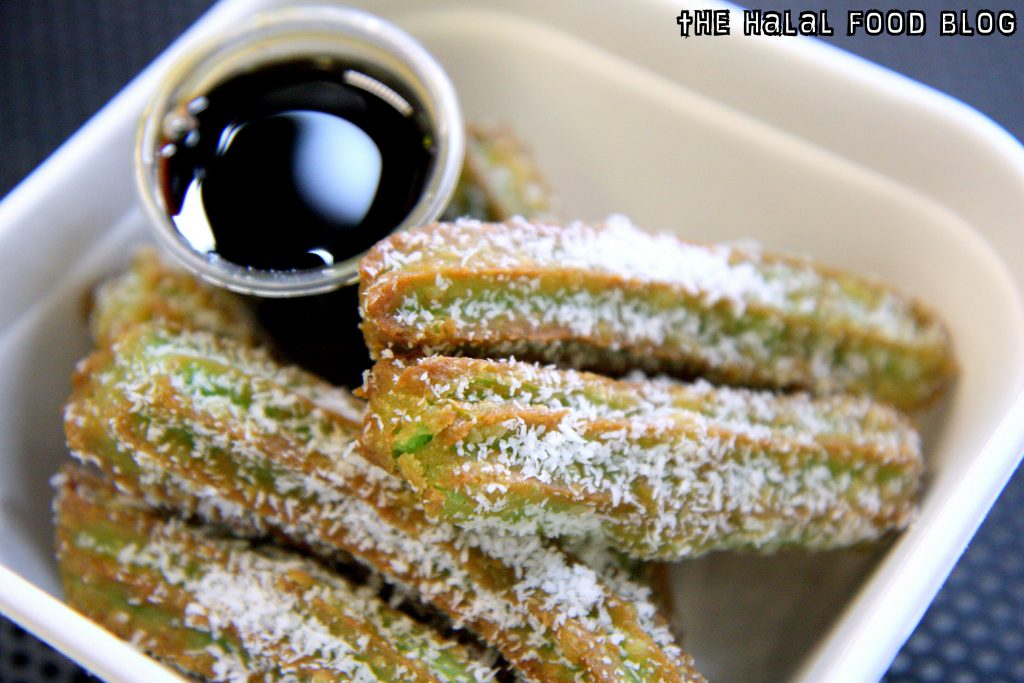 Okay part 2 of our order was the Ondeh-Ondeh Churros. It was only this and the Original available so we figured might as well try everything that we could lah since we were there.
Injecting local flavour into pretty much everything seems to be the trend nowadays and Churros are not spared. Saw quite a number of versions like this being sold around. Well, we've never tried the rest but thankfully the version at Alt-Yard is actually not bad at all.
The Pandan flavour was not overpowering. Just right.
Worthy to note that they don't use fresh grated coconut here, for understandable reasons, but dessicated coconut instead. Not saying that's a bad thing but just thought we'd point that out.
The Churros at Alt-Yard are also not too thick. Just enough to give a nice bite.
Crisp on the outside and best enjoyed hot like most fried foods.
The price tag of $3.80 is a very very reasonable price if you ask us especially for the amount of Churros you get.
But we should point out that the dips come separately. Chocolate Ganache and Gula Melaka dips (as seen above with the Churros) are $1.00 each and the Liquid Cheesecake dip (which was not available when we visited) is $1.50.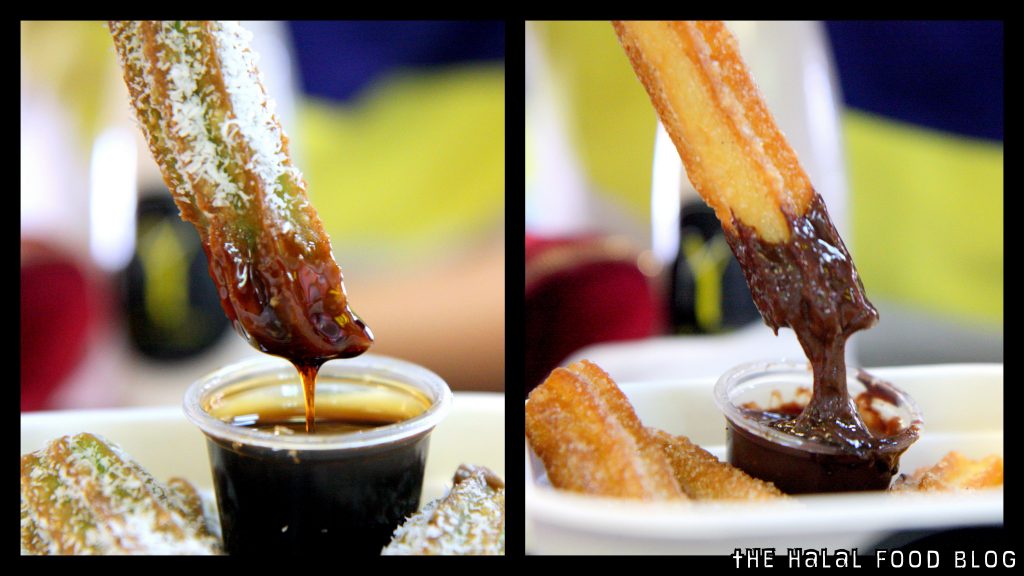 Each small tub of dip is more than enough for one serving of Churros. You can dip as generously as you'd like!
(Admit it… the picture above is making you wanna have some Churros right LOL)
And by the way, it took quite a few tries to get those shots above so please spend a few extra seconds to stare at them okay thank you very naise.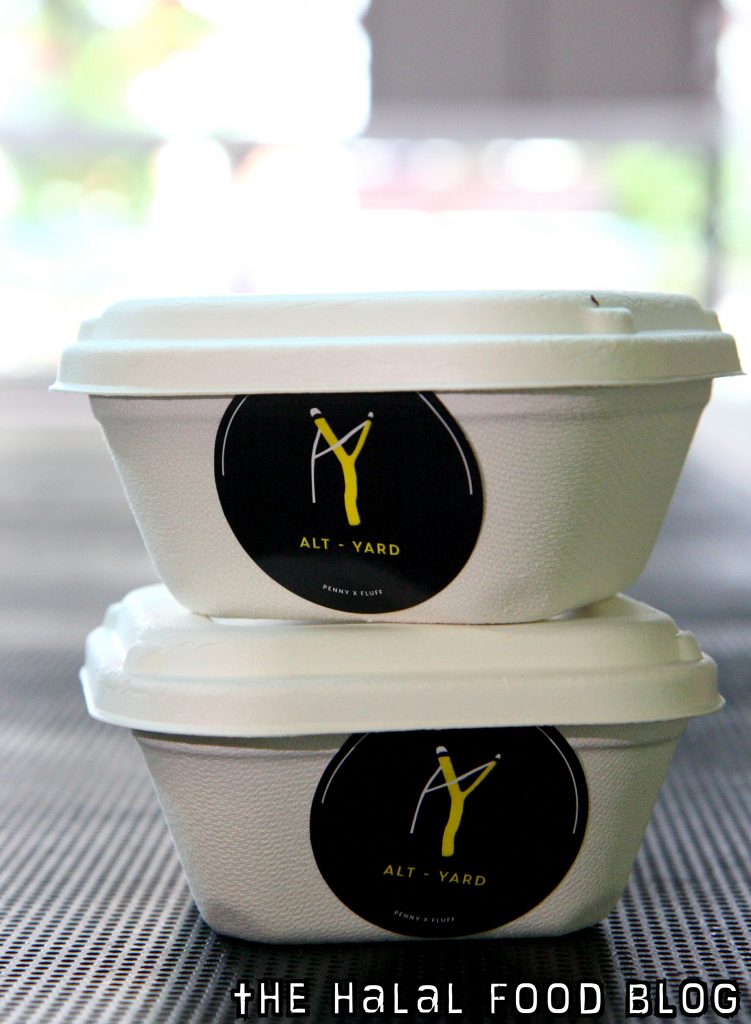 Something else we do quite like is these little boxes that the Churros come in. If you can't finish the whole stash, just put the top on and away you go. Perfect for takeaways too of course.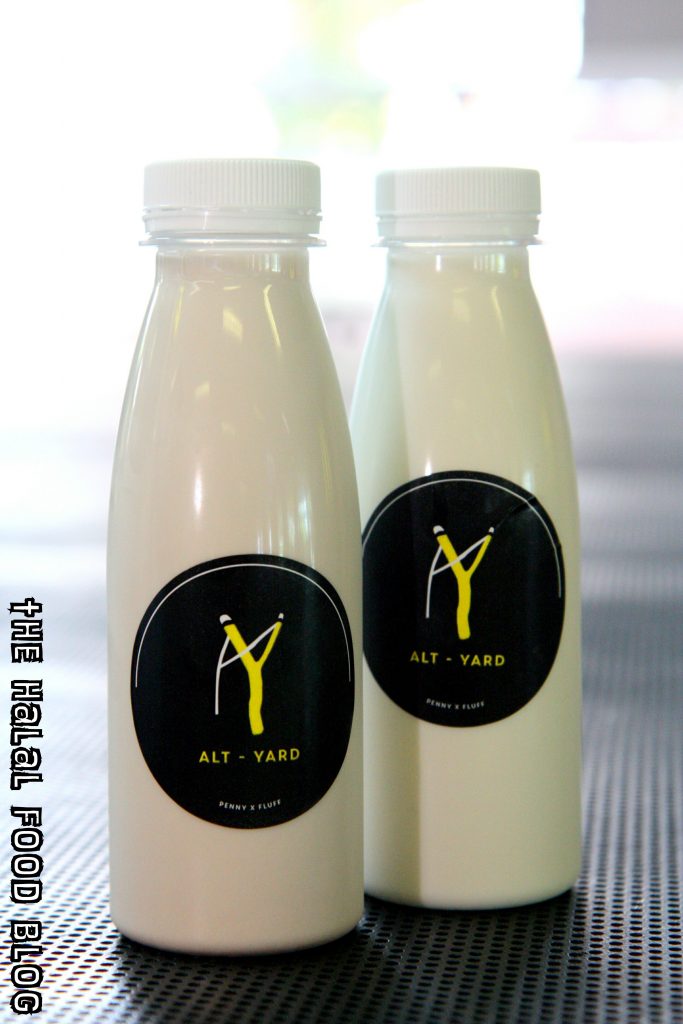 Another thing we saw on that IG is the famous Alt-Yard Cereal Milk.
2 flavours – Honey Stars and Koko Crunch – so we took one of each to try em both.
Errrrr…. not quite what we were expecting. And we were expecting more to be honest.
The flavour of the cereal (i.e. Honey Stars or Koko Krunch) is very… errrr.. slight.
So essentially you'll be getting mostly milk with a hint of the cereal flavours. Well, at least milk is good for you right.
Asked the staff just for fun and confirm that the cereal is just soaked into the milk so that the flavours are infused. Which makes sense when you think about it.
But I reckon next time we will probably try some of their specialty brews to go with our Churros.
Adam's Verdict:
Original Churros 2.5/5 — Ondeh-Ondeh Churros 3/5 — Cereal Milk 2/5
Maryah's Verdict:
Original Churros 2.5/5 — Ondeh-Ondeh Churros 2.5/5 — Cereal Milk 1.5/5
So I guess Alt-Yard is worth a visit if you're in the area. Most people will probably head to the actual Penny University and Fluff Bakery for the most part. But at least we have something close-by here in the East if we need.
Tampines West Community Club
Tampines Ave 3
Instagram: @altyard
Operating Hours:
4.30pm til 10.00pm Tuesdays til Sundays
Closed on Mondays
All information (including prices, availability of item on menu and Halal status of establishment) are accurate at the time of posting. All photos used in this site are property of The Halal Food Blog unless stated otherwise.