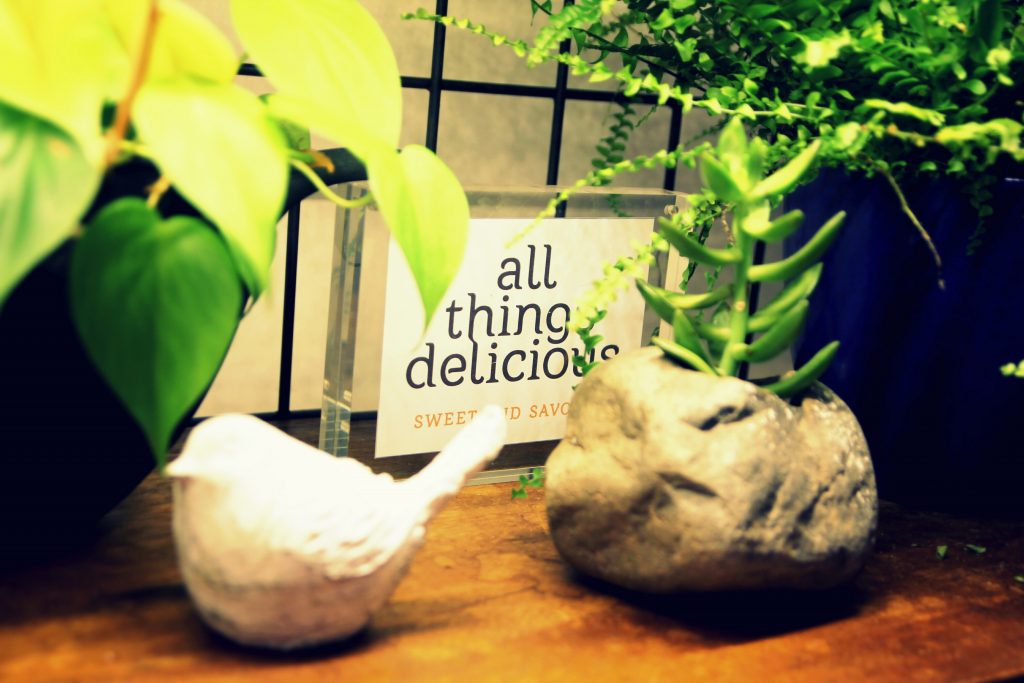 I can't really say that All Things Delicious is a hidden gem. I mean, it's definitely a gem but hidden is hardly the word to describe it. Over the past few years, it has gained quite a reputation for its delightful cakes and bakes plus also becoming a choice destination for anyone looking for a cozy setting while enjoying their treats.
The first time I had the pleasure of trying something from All Things Delicious happened to be by chance. A colleague had brought some cakes she had bought and happened to share some with me. I found it absolutely delicious and followed them on social media where they posted some of the most appetizing photos of their food to be found! Well, as always, who knows the reason why it's taken so long for us to finally make our way there.
Well, as they say, there's no better time than now. LOL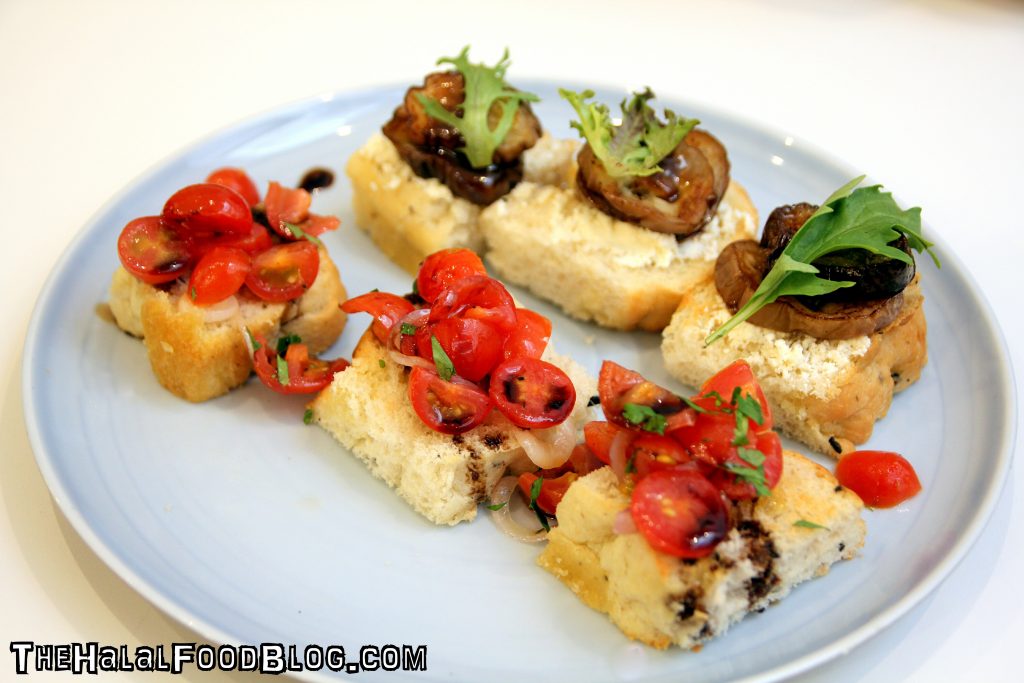 We're (fittingly) covering the full monty for this post so we're starting with some… starters LOL
Bruschetta is a real classic meal-opener in my books but you'd be surprised that something that is seemingly so simple can actually prove to be quite a challenge when it comes to producing a tasty version.
So the version at All Things Delicious is pretty interesting because they've got more than just your average run-of-the-mill topping.
You can go for extreme toppings like cured meats and salted/pickled fish and the likes but on the other hand, there is probably no Bruschetta topping more classic than tomatoes.
Interestingly, All Things Delicious uses cherry tomatoes which I wasn't really sure about at first mainly because I've always found cherry tomatoes turning to mush too quickly but these turned out to be nice and firm so you get a good bite. They drizzle a little organic apple cider vinegar and balsamic soy reduction so you get a nice tart flavour to go along.
But my favourite between the 2 Bruschetta on the serving dish was the one with the grilled aubergine. I know a lot of you are probably already starting to skip this part and read ahead when you read "aubergine" but trust me – this one is sedap leh! It is not mushy at all and had a great flavour thanks to the grilling. There's a little creamy Feta cheese in there that is sooooo good and the pomegranate molasses is a unique touch.
But I would be remiss if I did not mention the excellent Focaccia (I think) bread that was used for this Bruschetta. In fact, pretty much all the bread at All Things Delicious was… delicious!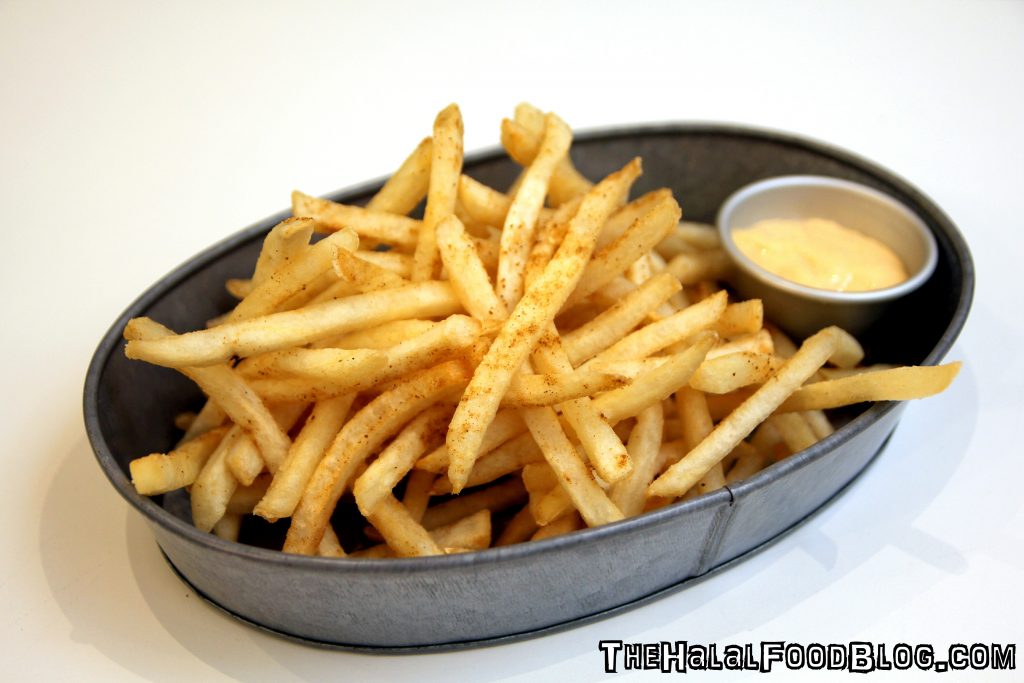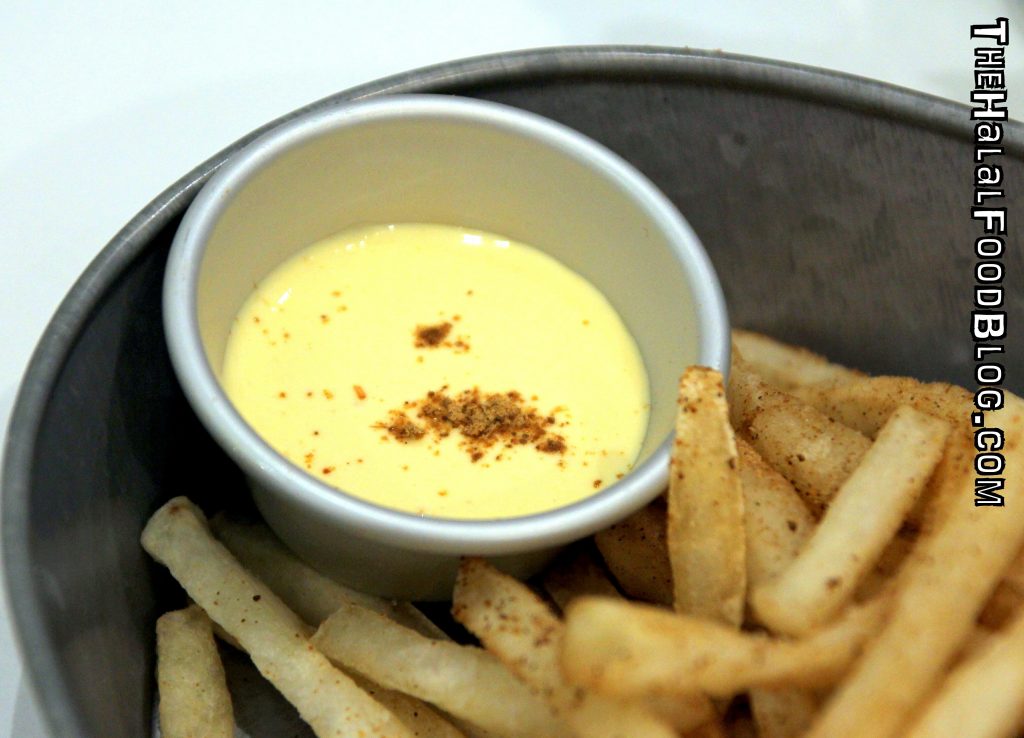 You could go for the Sweet Potato Fries but we decided on the more interesting-sounding Masala Fries and it turned out to be the right choice. It comes with a Mango Mayo dip but to be honest, the spice powder that's sprinkled onto the fries is already quite a flavour kick.
I personally found it a bit pricey at $9.90 but hey, at least the kids were happy LOL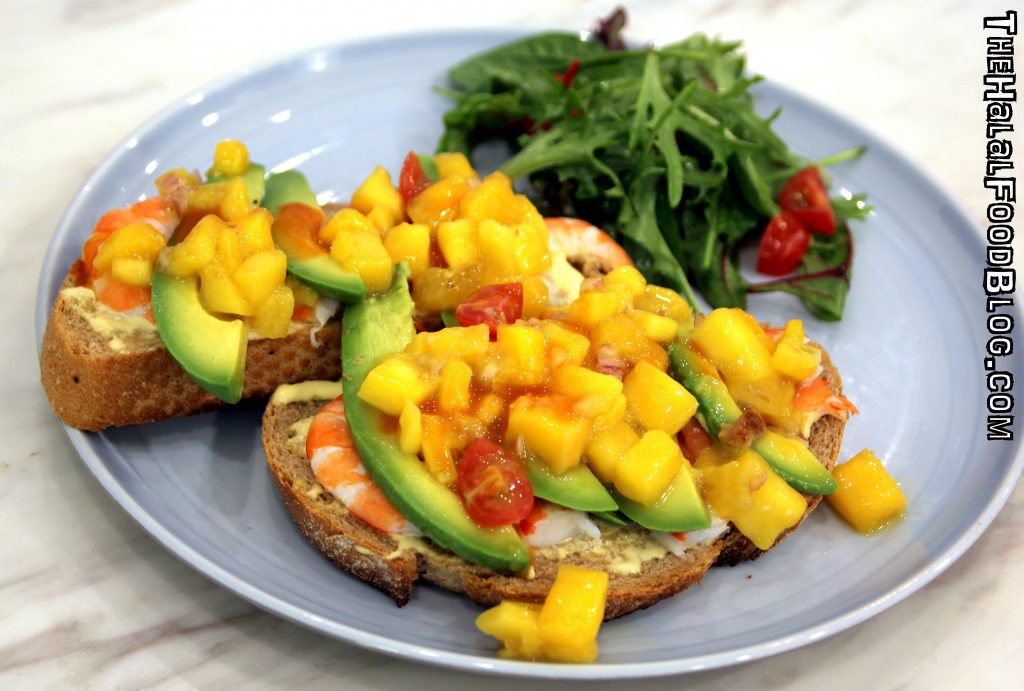 I was actually gonna feature this a little later on in the post but then I realized that it's the only sandwich on this list so might as well feature it now LOL
The Prawn & Avocado is an open-faced sandwich and it's adorned with generous amounts of fresh prawns, avocado slices and some spicy mango salsa. The mangoes go well with the prawns and the avocado does give you a new dimension in both texture (and a little in flavour). By the way, the 'spicy' component of the spicy mango salsa is courtesy of hot sauce (very much like Tobasco sauce) so if you'd like to leave it out, do let the staff know. On the other hand, if you wanna jack it up even more, there are handy bottles of hot sauce available too!
This particular sandwich is actually available only on weekends but they have some other sandwiches (both hot-pressed and open-face) on the regular menu.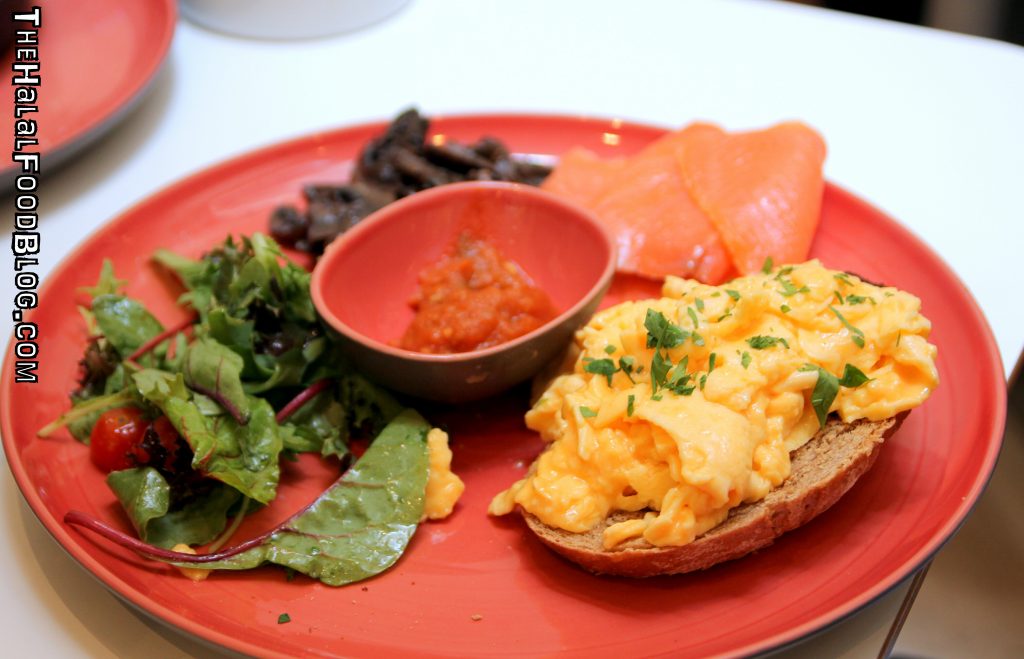 The All-Day Breakfast selections come highly recommended from friends and readers who have visited. From 'simple' options like toast and yoghurt (served with their in-house Granola mix!) to more interesting creations like a Breakfast Cake (!!!) and even Chee Cheong Fun!
We're going with a full-blooded breakfast. A breakfast for champions. A.. Wholesome Breakfast.
*pumps fist in the air* LOL
So you've got scrammy eggs served on toast with some sauteed mushrooms, Norwegian smoked salmon and a special tomato relish if you're looking for that extra flavour kick.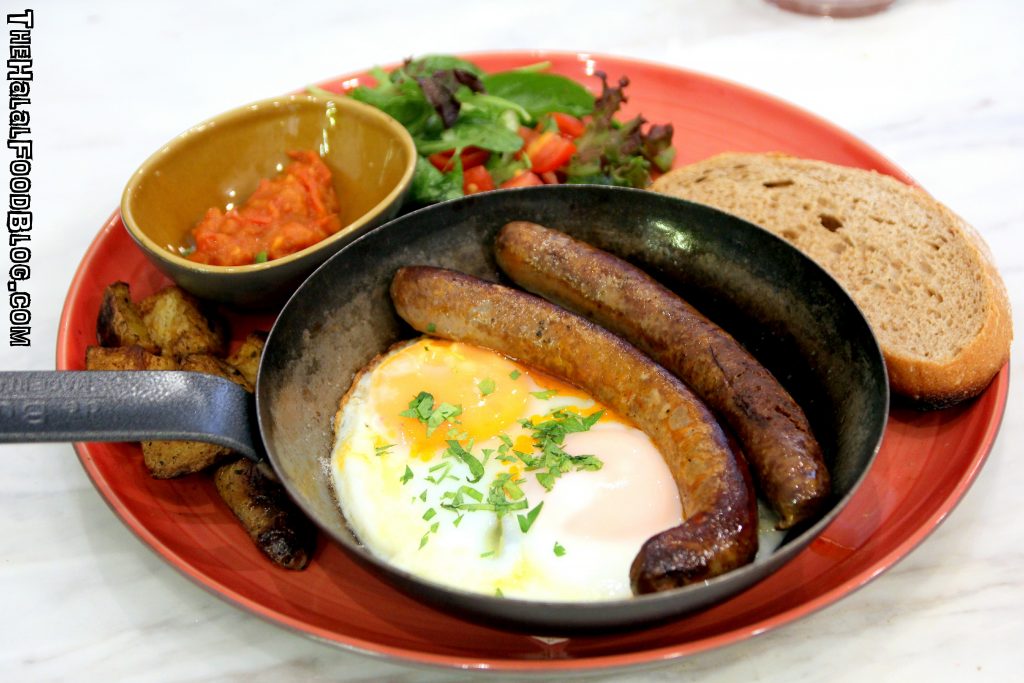 We also had the Hearty Breakfast which is a horse of a different colour. Emphasis on the word 'HEARTY' okay! We're talking about 2 sunny-side ups (with accompanying toast of course), 2 grilled sausages, some roasted potatoes and more of that tasty tomato relish for good measure.
Phew! I'm getting full just looking at the pictures! LOL
Nah I'm just kidding. The pictures are making me hungrier actually!
Next up is one of the (I'd say) signature offerings at All Things Delicious. I say that because it seems like pretty much everyone I know has tried and simply adores the Rice Bowls. In fact, after we tried the first bowl, we even went back to try the other 2 bowls too!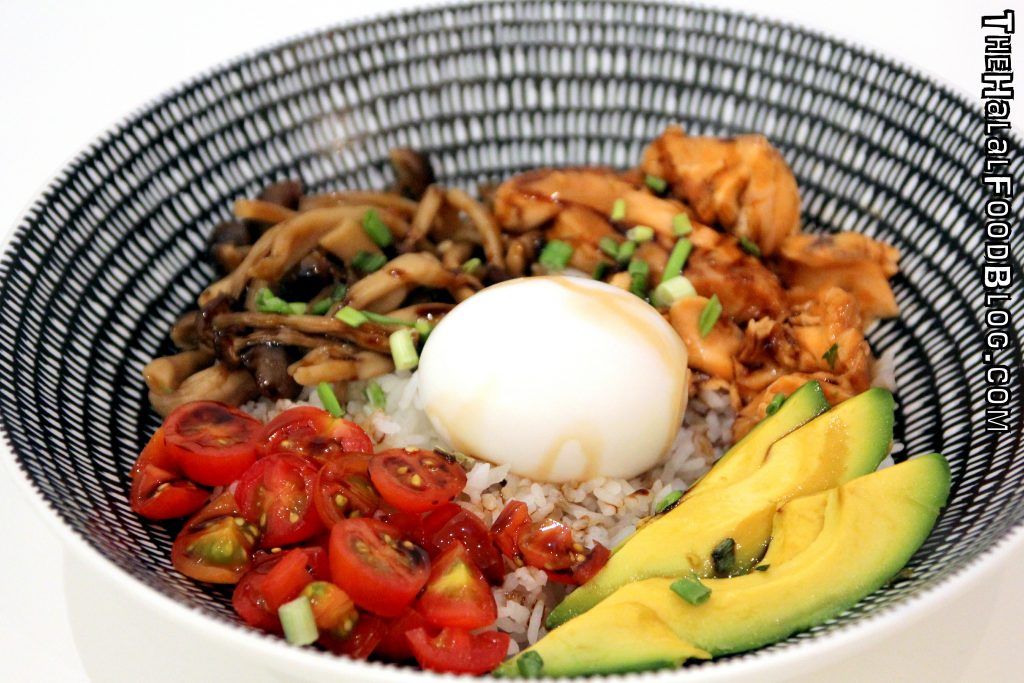 The Soy Glazed Salmon Rice Bowl seems like the most popular choice and for good reason too. I know Salmon is not really the #1 choice of fish for some but I quite like it plus it's apparently very good for us!  The serving of salmon here was VERY generous and the flavour of the soy glaze did add a new dimension to the distinct flavour of the salmon because they glaze had that touch of Umami!
Besides the salmon, you also have some sauteed mushrooms (which is always welcome on my plate… or bowl in this case), cherry tomatoes, sliced avocado all resting atop a bed of Japanese rice.
And last but not least – one of the stars of this dish!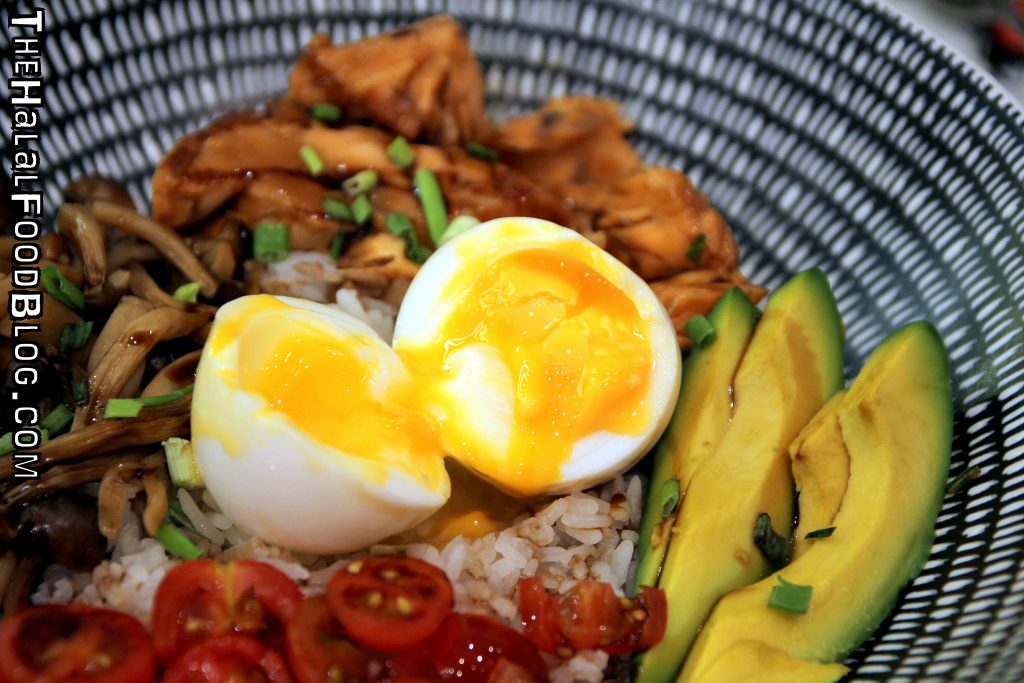 I believe the most appropriate response to that photo is "ERRRRRMAAHGD!".
The menu describes it as a "6-min egg" which is the time they take to poach this egg to achieve this optimal result of perfect yolk-iness. Well, you can call it whatever you want – this egg is SO the bomb! In fact, this might be the reason why the Soy Glazed Salmon Rice Bowl trumps all the other Rice Bowls in my books.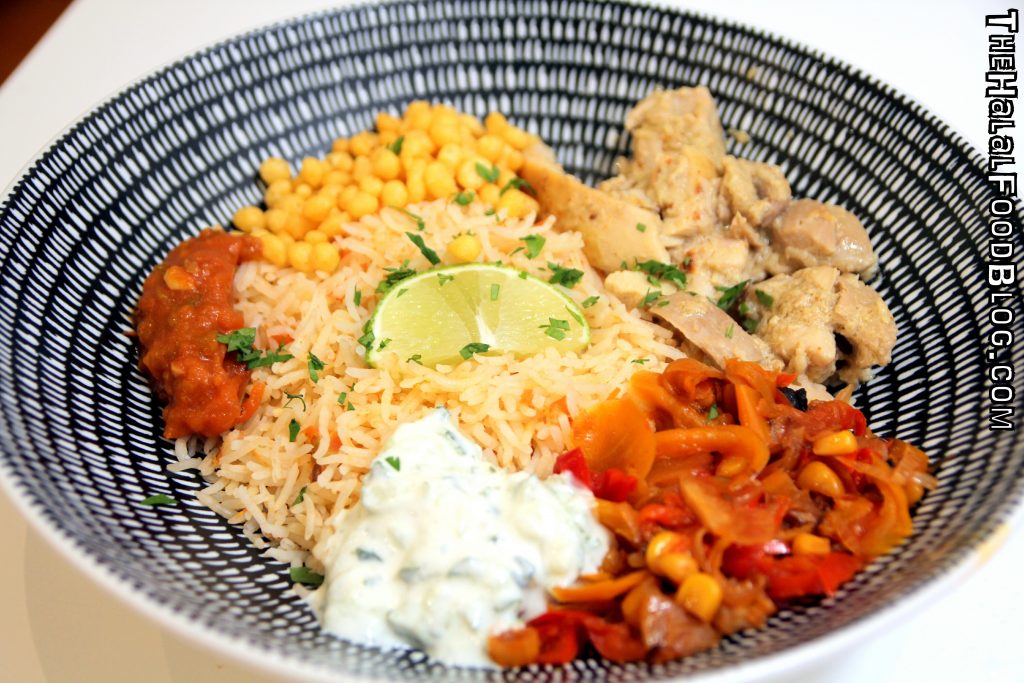 The Chicken Tikka Rice Bowl is sure to appeal to plenty thanks to its bold flavours.
So you've got Chicken Tikka along with some peppers that have been caramelized nicely with onions and spices, tomato relish, chickpea puffs (which had a really nice crunch!) and some cucumber Raita to cool everything down. Everything rests upon a bed of Basmati rice.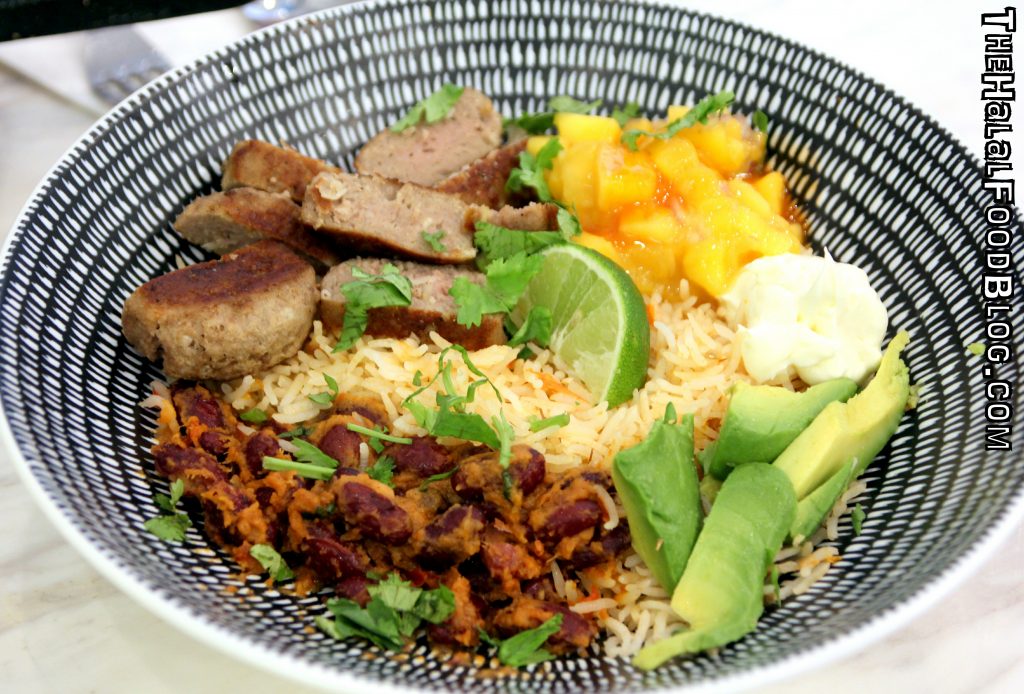 The Grilled Lamb Rice Bowl was actually the last Rice Bowl I tried among the 3 on the list and I think it comes in at a close 2nd place behind the Soy Glazed Salmon Rice Bowl on my Sedap List.
So there're grilled lamb bites (which are best described as lamb kofta) which I found very flavourful and delicious. But then again, I do enjoy strong-flavoured meats like lamb and mutton. Some who are not such big fans may feel that the flavour of the lamb may be a bit on the strong side for them.
Besides the protein, there's also a spiced kidney beans mixture which gave added flavour, some avocado, more of that great mango salsa that really went well with everything and some sour cream to balance everything out. The menu listed Tortilla chips which seemed to be missing from my serving but trust me – there's enough on the plate to satisfy.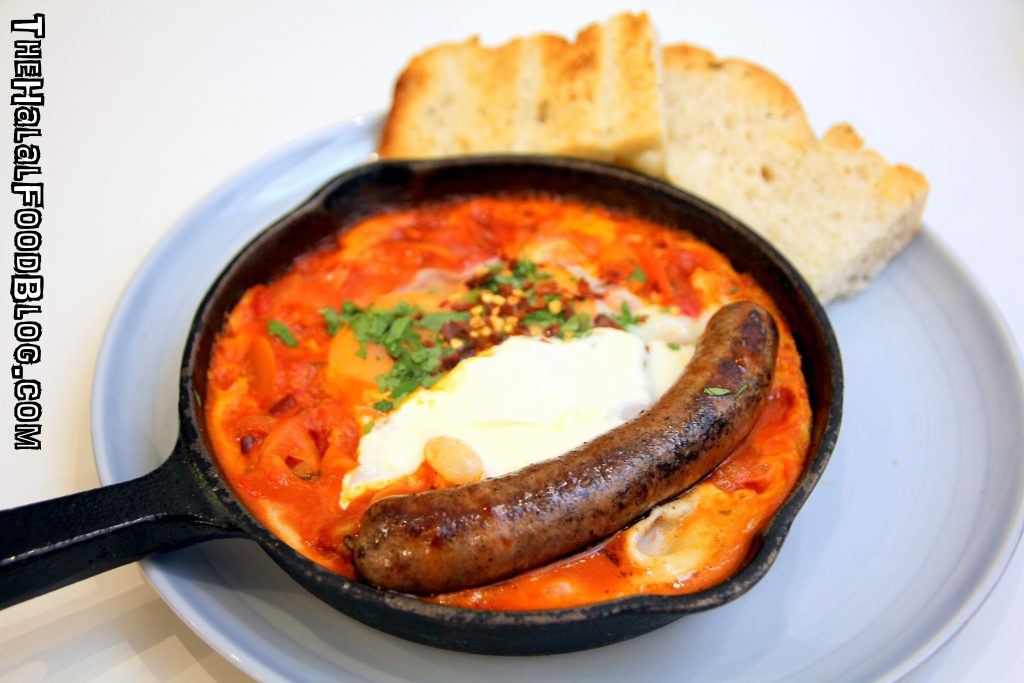 Here's another special that's available only on the weekends and to be honest, it's definitely a very good reason to consider dropping by on a weekend just so you have the chance to enjoy this rather delectable offering.
Shakshouka is definitely a dish that many of us are familiar with but of course, there's that All Things Delicious twist to it here. Peppers and tomatoes are stewed in a myriad of spices and the result is this really tasty mix of flavours. You've then got a couple of poached eggs and some Crème Fraîche to balance out everything that's going on.
There's more of that great bread to help mop everything up of course.
PRO TIP – definitely add the Lamb Merguez Sausage especially if you're a meat lover like me!
But now that I think about it, I do wish they'd have a bit more bread along for this dish.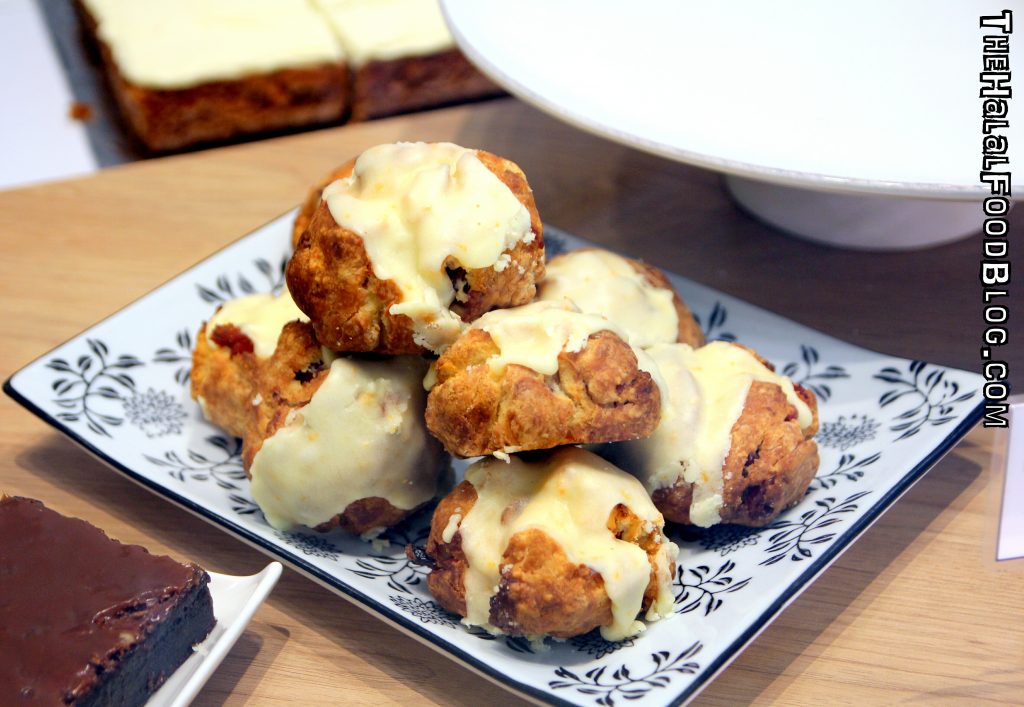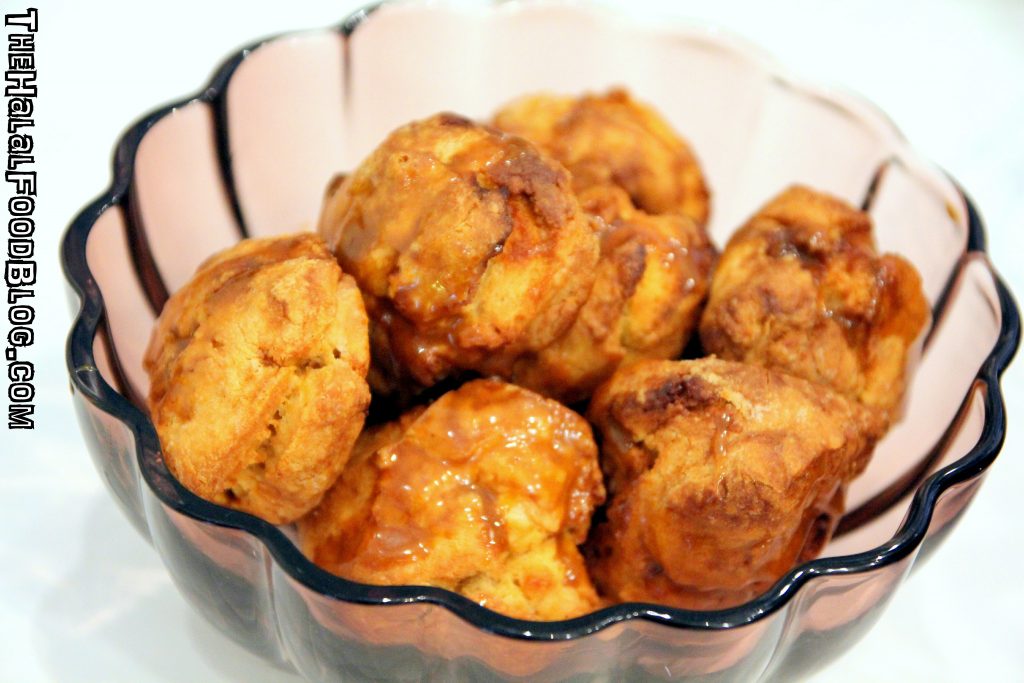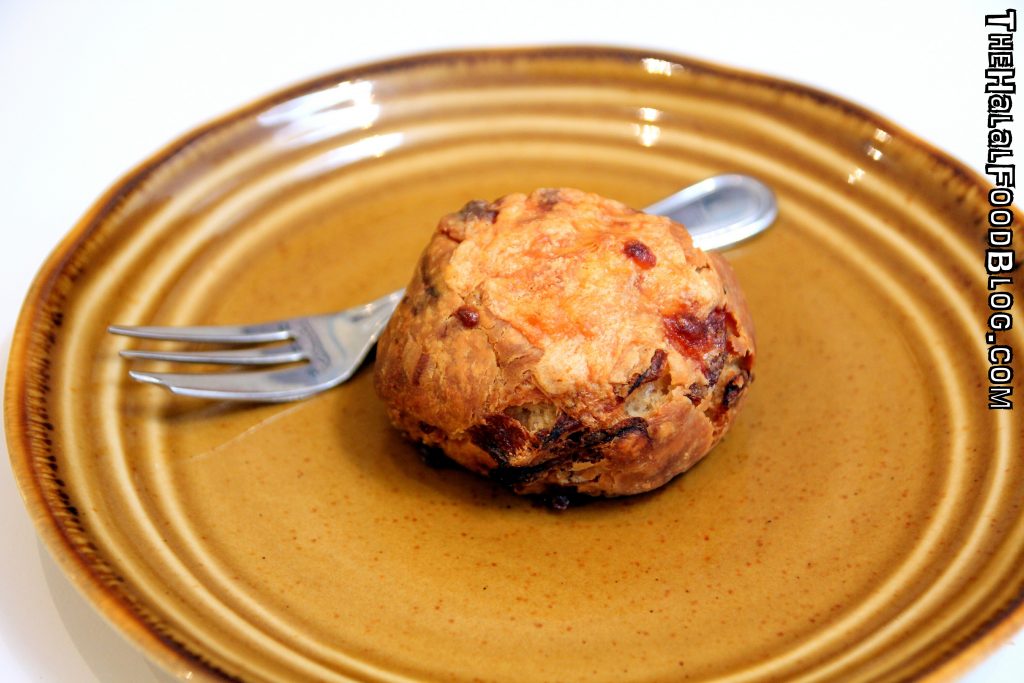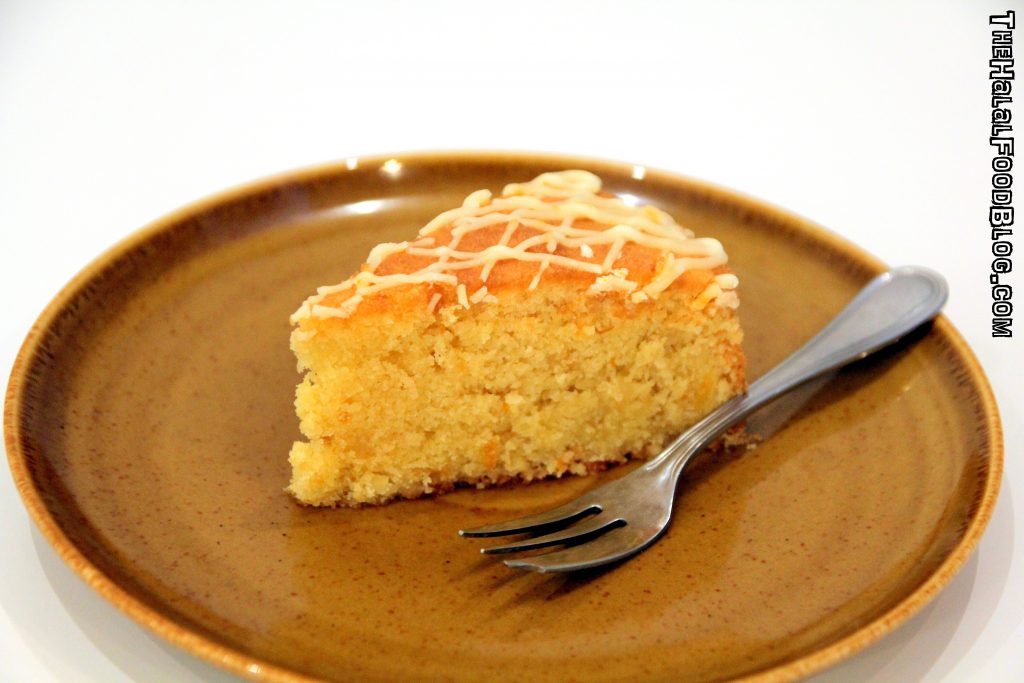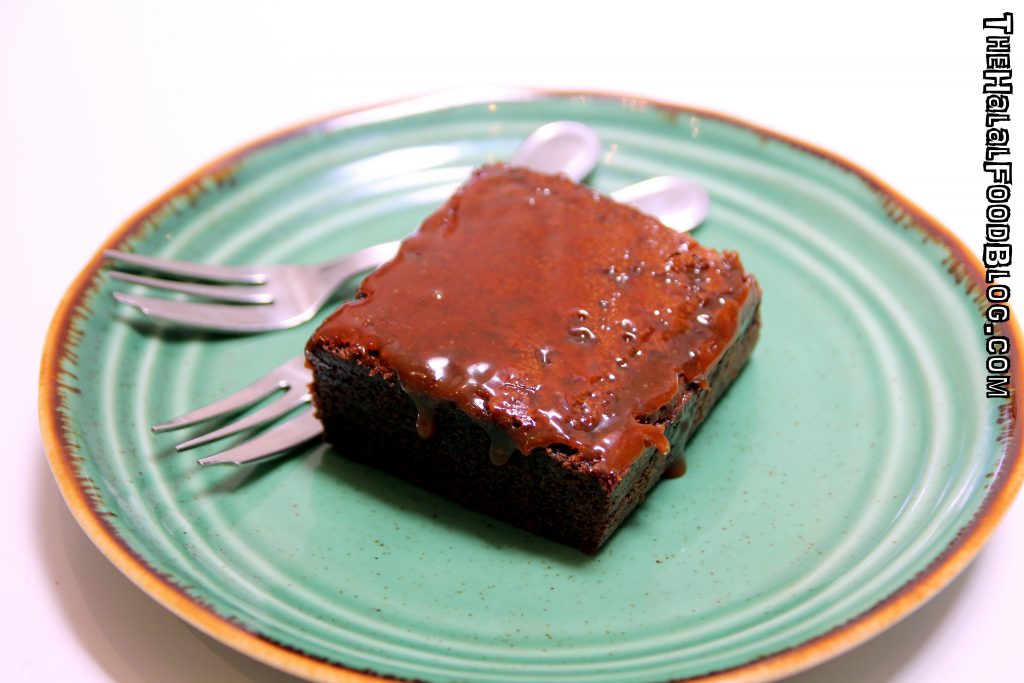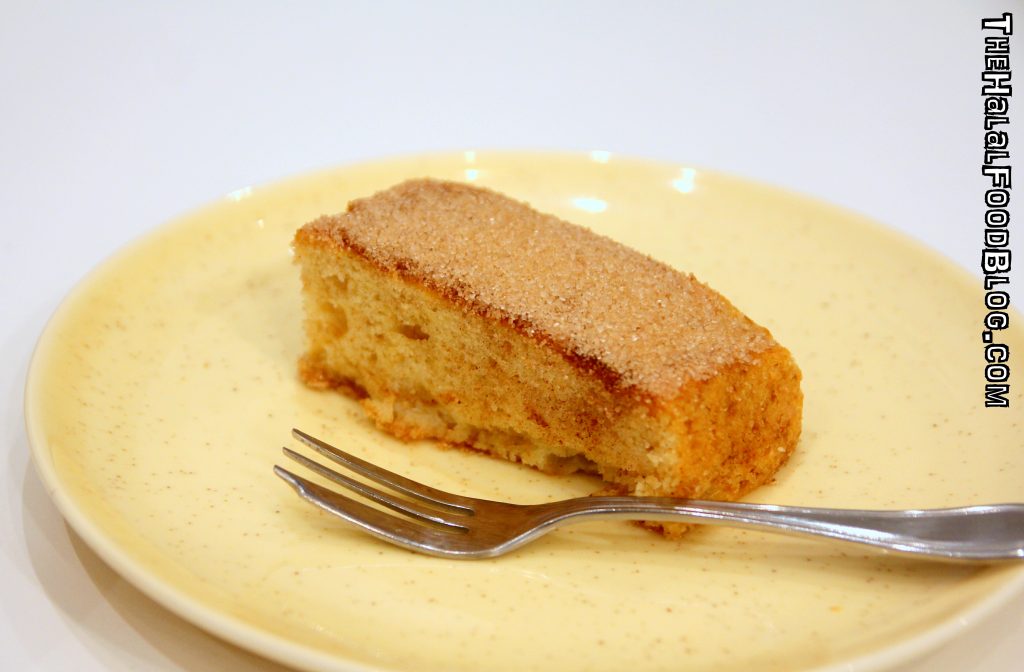 FUN FACT: The Orange-infused Sugee Cake was the first ever cake I tried from All Things Delicious. And it wasn't even at their original cafe nor was it at their new location. A colleague had brought some to the office and after I'd had a taste, I knew I simply had to find out more.
Sugee Cake is quite a particularly favourite Eurasian bake in a lot of ways and I only used to be able to enjoy a delicious version when we visited my Aunt's place during the festive season. Well, at least I know there's a place we can go now.
All Things Delicious' claim to fame arose from their bakes. Cakes, (Handmade!) Scones, Cupcakes and all sorts of other sorcery is what they are good at. Wait, make that VERY good at. The photos above are just a fraction of what you could enjoy there. Don't just look at the menu – go take a look at what beckons from beyond the glass display at the counter! You never know what surprise awaits from time to time.
And have a cuppa while you're at it.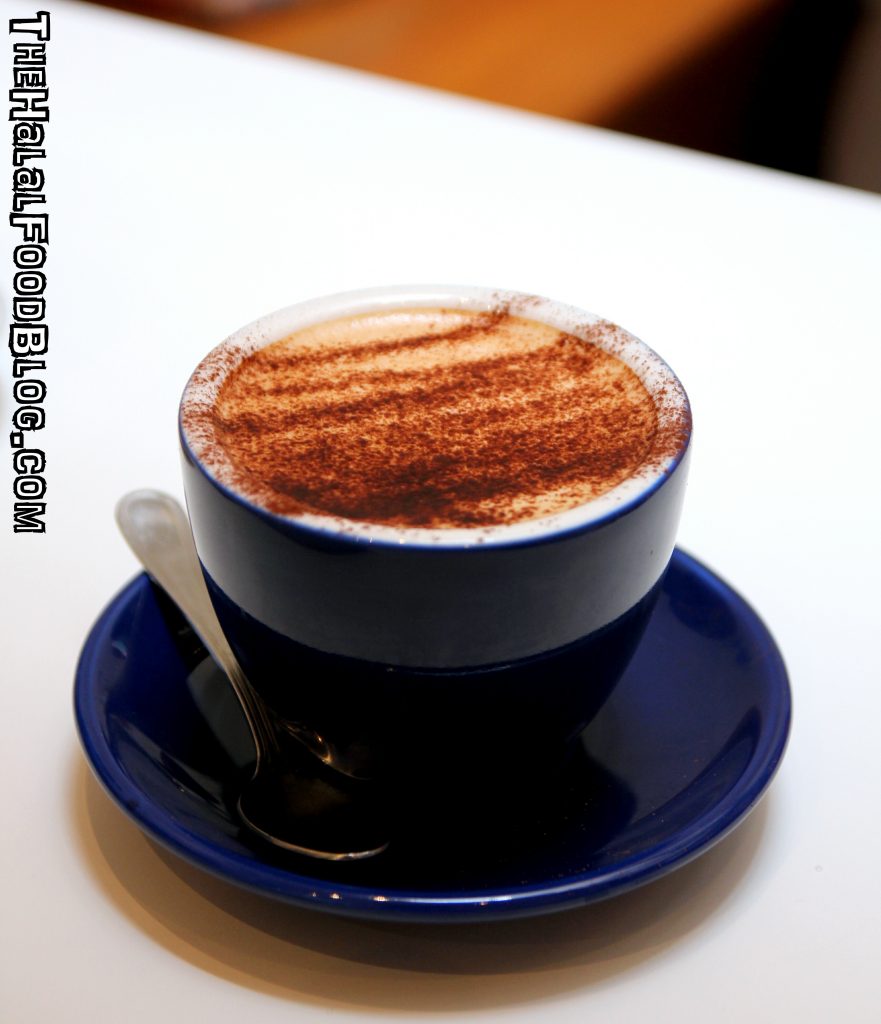 ON A SIDE NOTE…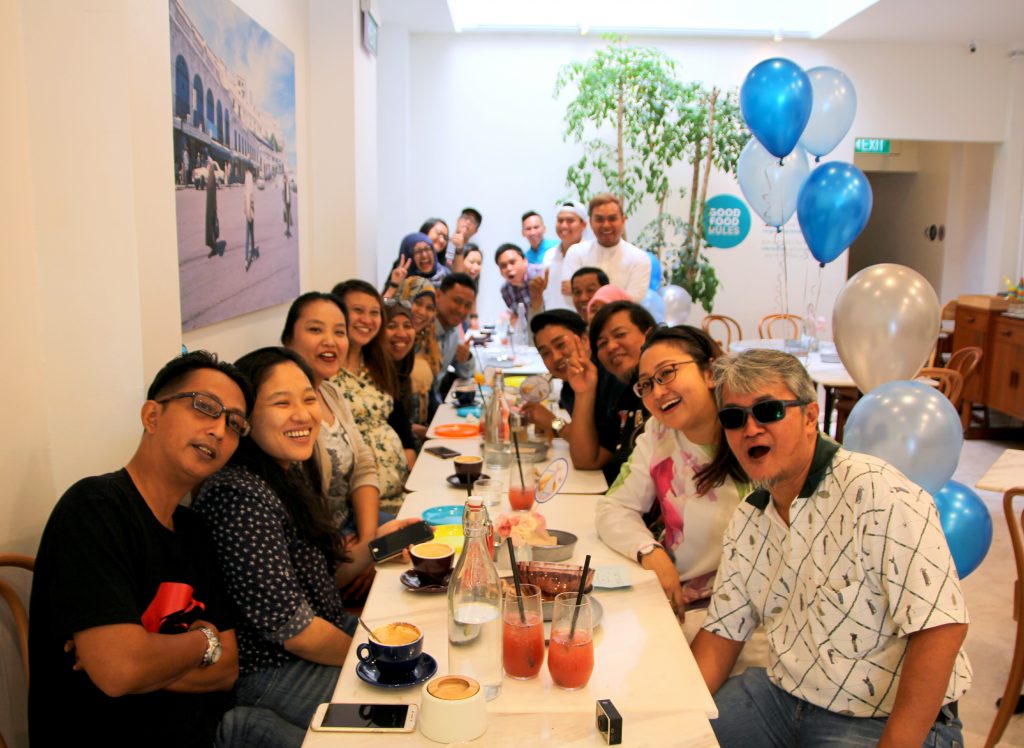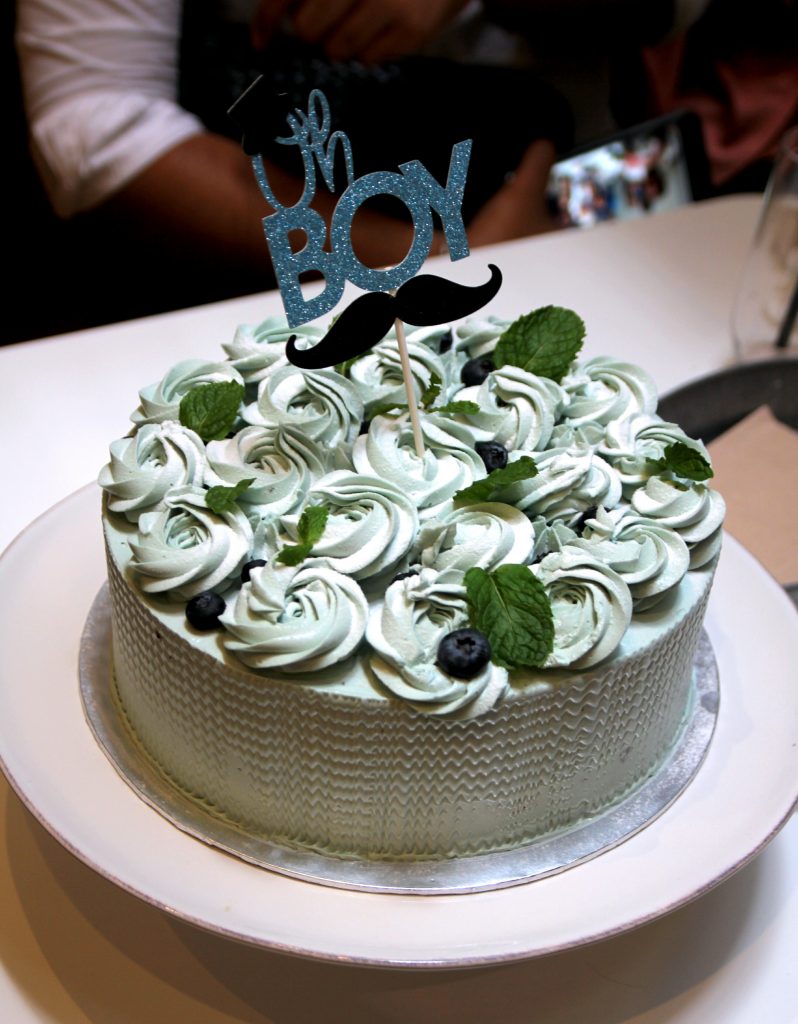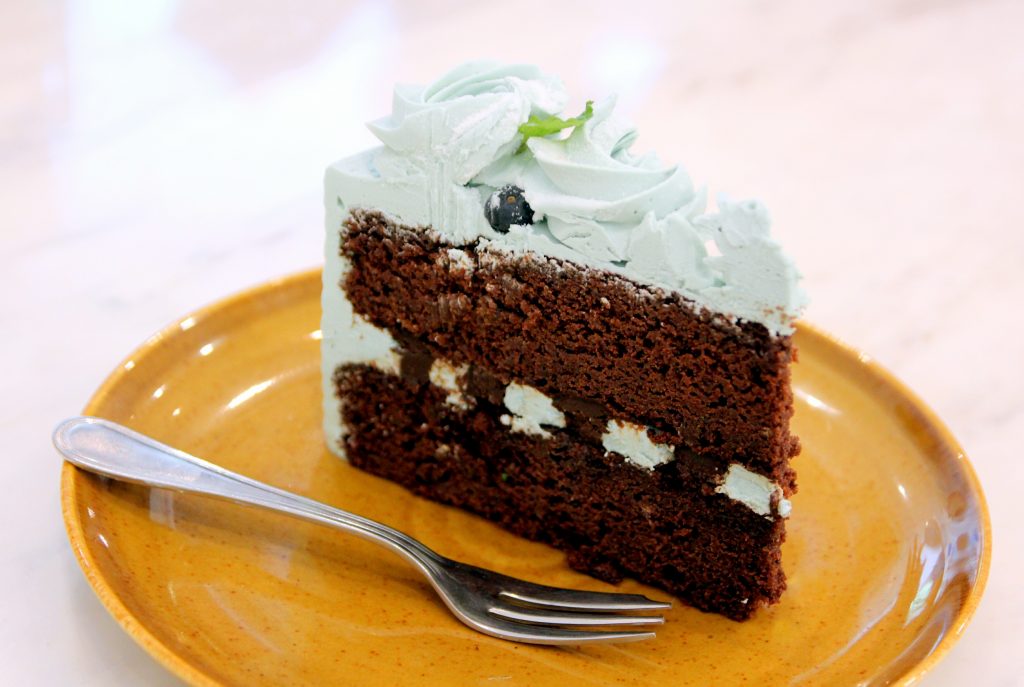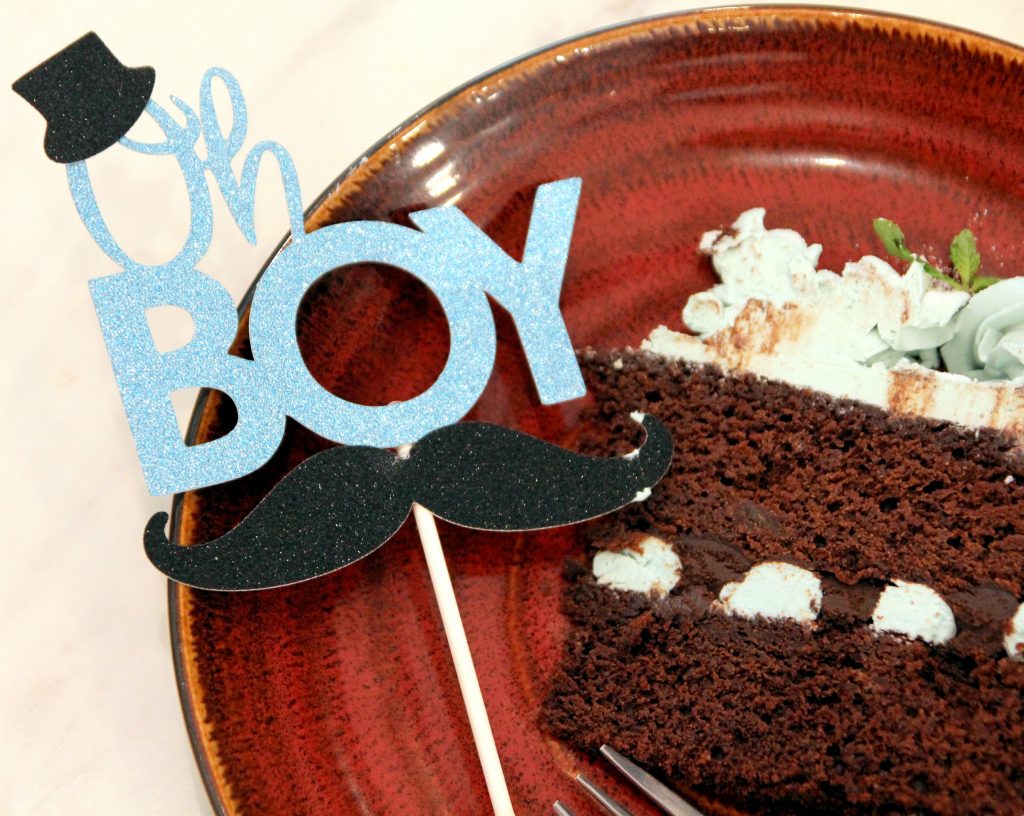 All the makan featured in this post was actually enjoyed over several visits to All Things Delicious. These visits were actually considered as recce for a very special (and secret) celebration we were planning to throw.
The impending arrival of an addition to the family is always a reason to celebrate and the All Things Delicious Team made it an absolutely delightful experience. We held a Baby Shower for about 20-ish pax and not only was the food excellent but the service was top notch.
On top of that, the special celebration cake they prepared was absolutely gorgeous and taste as good as it looked. And in keeping with their company promise, it was all natural! That beautiful blue tint was actually achieved with blueberries! No artificial colouring whatsoever.
If you're planning to have a special get-together and/or celebration, do not be shy – speak to the friendly team at All Things Delicious and share your ideas. It's totally worth it.
All Things Delicious has come a long way and it's definitely going to be an exciting (and obviously delicious) journey to see them grow from strength to strength from here.
Their quaint and cozy cafe is now located in the heart of Arab Street. They moved from their original location so they could have more space for their patrons. Judging by the crowds we noticed streaming there now, who knows – maybe we might see another or a bigger All Things Delicious in the future?
Well, here's hoping. And here's wishing them all the best.
And I still can't get over that egg *drool*
34 Arab Street
Tel: +65 6291 4252
www.allthingsdelicious.sg
Facebook: www.facebook.com/thedeliciousbaker
Instagram: @allthingsdelicioussg
Operating Hours:
10.00am til 9.00pm Tuesdays til Sundays
Closed on Mondays
All information (including prices, availability of item on menu and Halal status of establishment) are accurate at the time of posting. All photos used in this site are property of The Halal Food Blog unless stated otherwise.