We were totally smitten after our first visit to All Things Delicious.. wait.. 'smitten' is a bit of an understatement. Would it be too much to say that we were totally in love? 😛
The food they serve is not just photogenic okay. It tastes just as great as it looks! (You'll see what we mean)
If you haven't visited yet, you're totally missing out. But for those of you who HAVE enjoyed the tasty treats at All Things Delicious, you'll also know that they have quite an array of baked goodies to be enjoyed.
All Things Delicious has even curated a special selection just for Hari Raya 2017 including a brand new creation that's hot out of the oven (literally)!!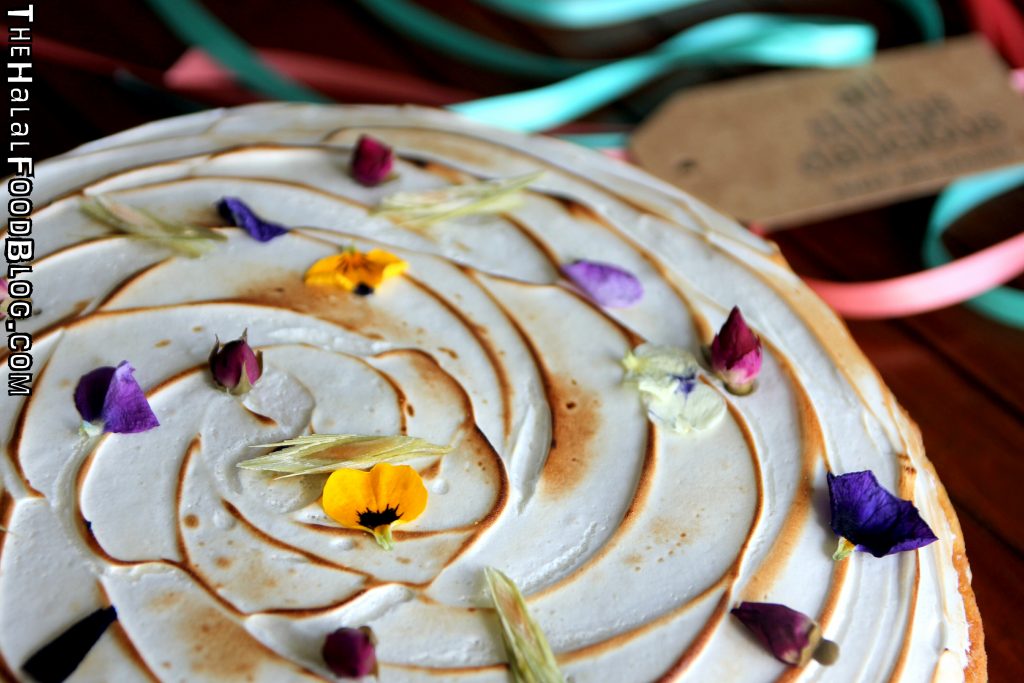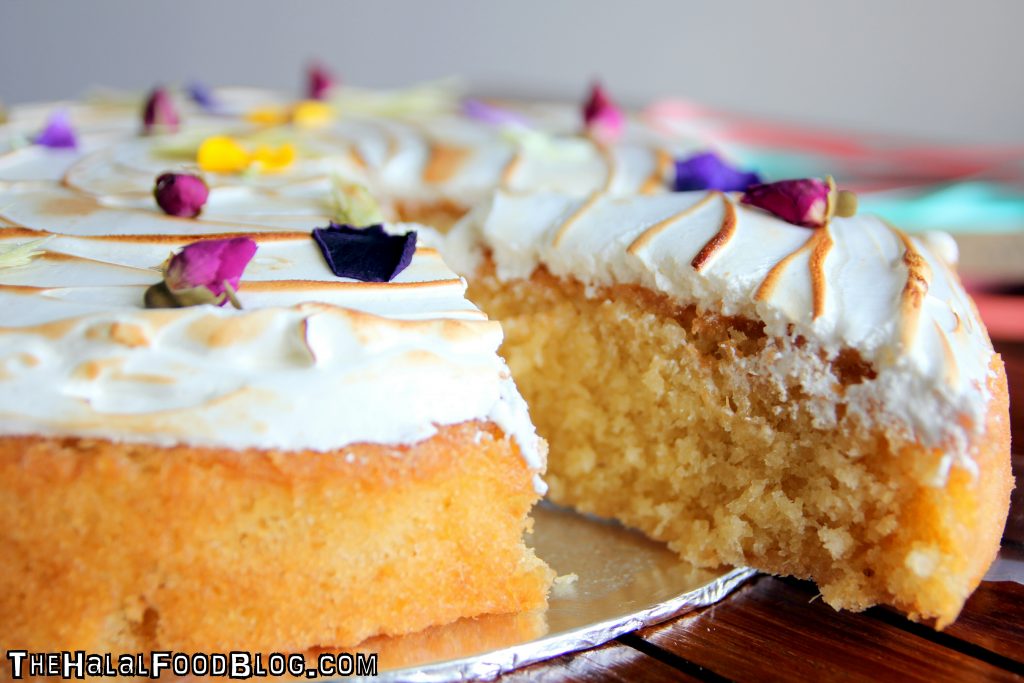 Their Orange-infused Sugee Cake is legendary but this Coconut Lemongrass Meringue Cake is also pretty impressive! Emphasis on the 'pretty' because, well, this cake is quite a looker!
A moist cake that's just a little crumbly for that added texture and you're all set. The flavours of coconut and lemongrass really do go well together! But having said that, the flavours are subtle and do not overpower your tastebuds. You get hints here and there which is what makes this cake absolutely charming and will have you going back for seconds and thirds.
The crowning glory is a meringue which has been torched. Still a little on the fluffy side, the meringue is definitely welcome as are the edible flowers which adorn this beauty of  cake.
They of course still have their signature Orange-infused Sugee Cake, Gula Melaka Drizzle Cake and Marvel Marble Cake in the window (and definitely for pre-order) at All Things Delicious.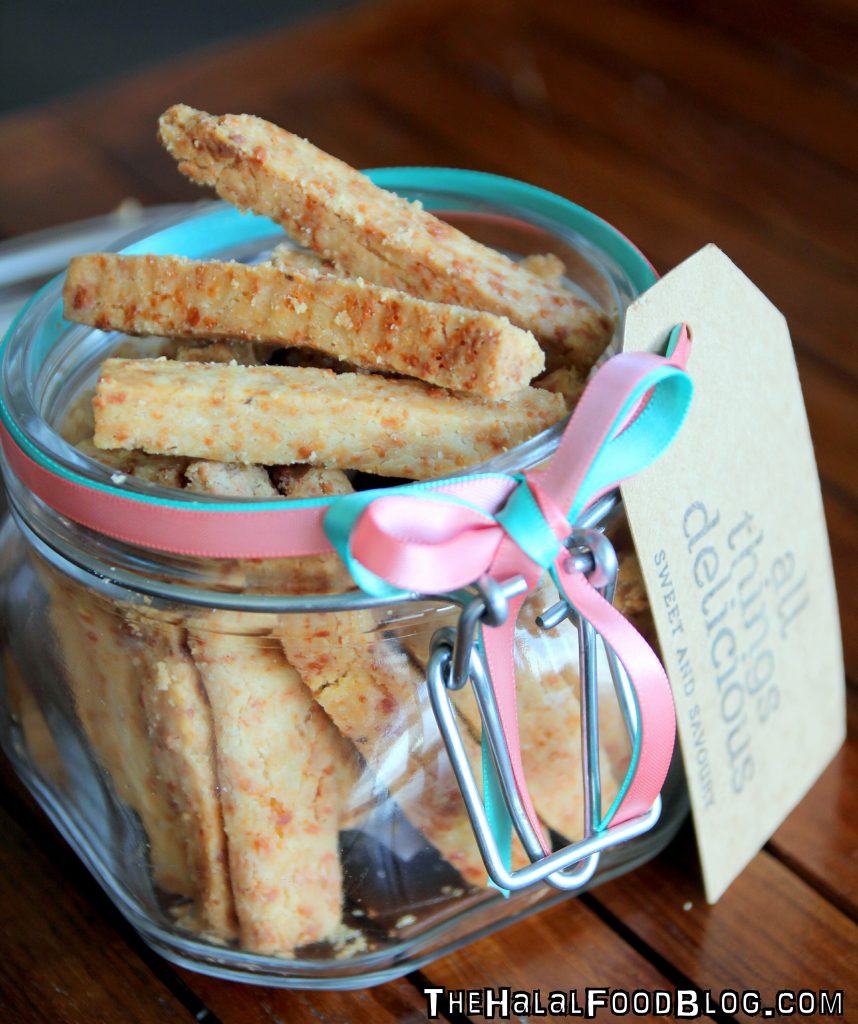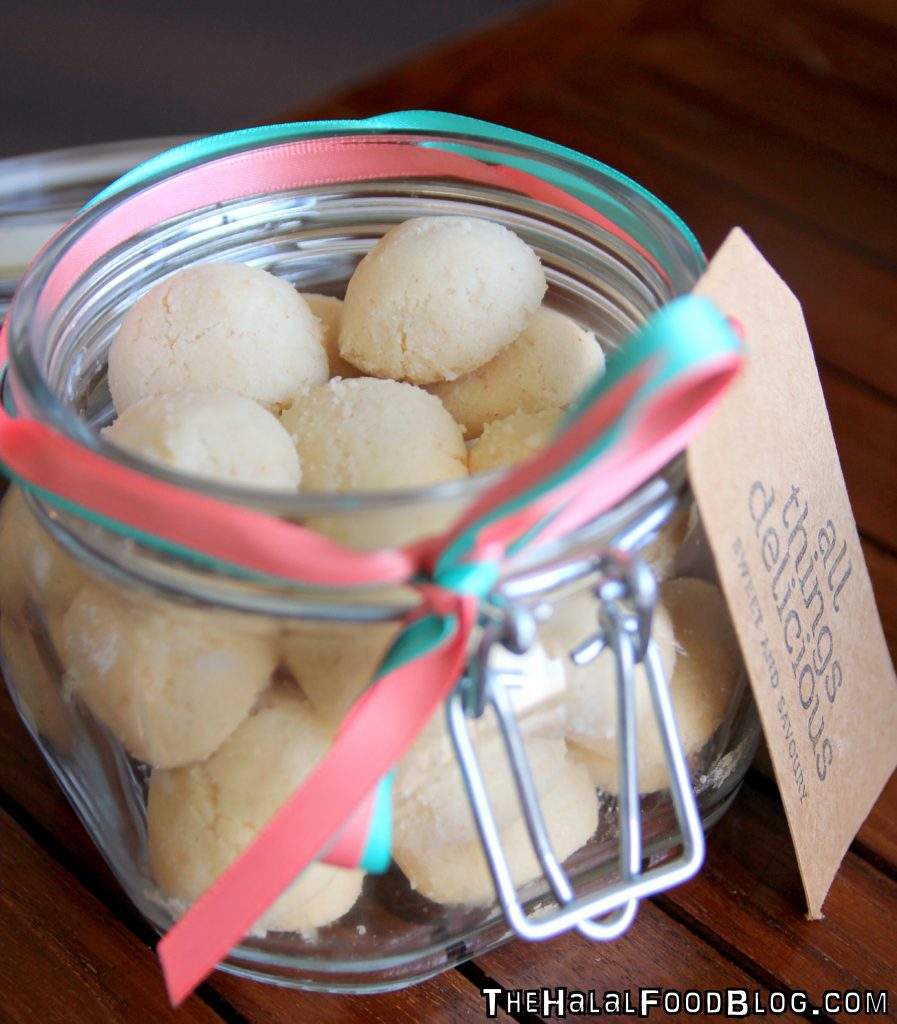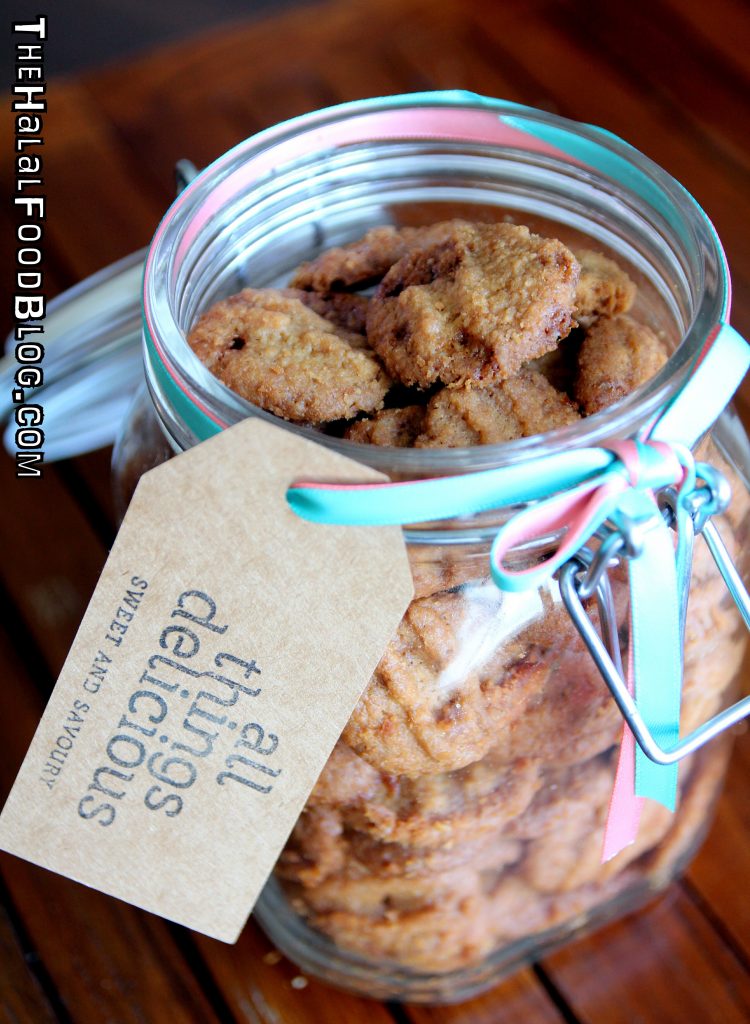 Sugee is a classic but I found myself addicted to the Cheese Cigars!
I mean, I've always had a thing for cheese cookies and this were actually really good. Cheesy with a very slight salty edge which was perfect. No wonder lah whack until habis LOL 😛
The Gula Melaka Coconut Cookies are the new addition to the line-up at All Things Delicious!
These one-bite beauties will have your guests (yes, please leave some for others okay) going WOW with the great Gula Melaka flavour in these thin cookies.
They have a whole assortment of other cookies too by the way like the best-selling Pecan Demerera and the heart-shaped Chocolate Almond. Plus, we're pretty sure you might see one or two surprises when you visit their Arab Street store 😉
Cookies are priced at $25.00 for a 0.5l jar (the smalls one above) and $39.00 for a 1l jar (the big one like the Gula Melaka Coconut Cookies above). Take it from us – get the big one! 😛
Head down to their store or check out their website for a full listing of all their goodies and you can also order online too. Definitely time to stock-up for Raya and beyond!
Muchos gracias to the All Things Delicious team for sending over these yummy treats!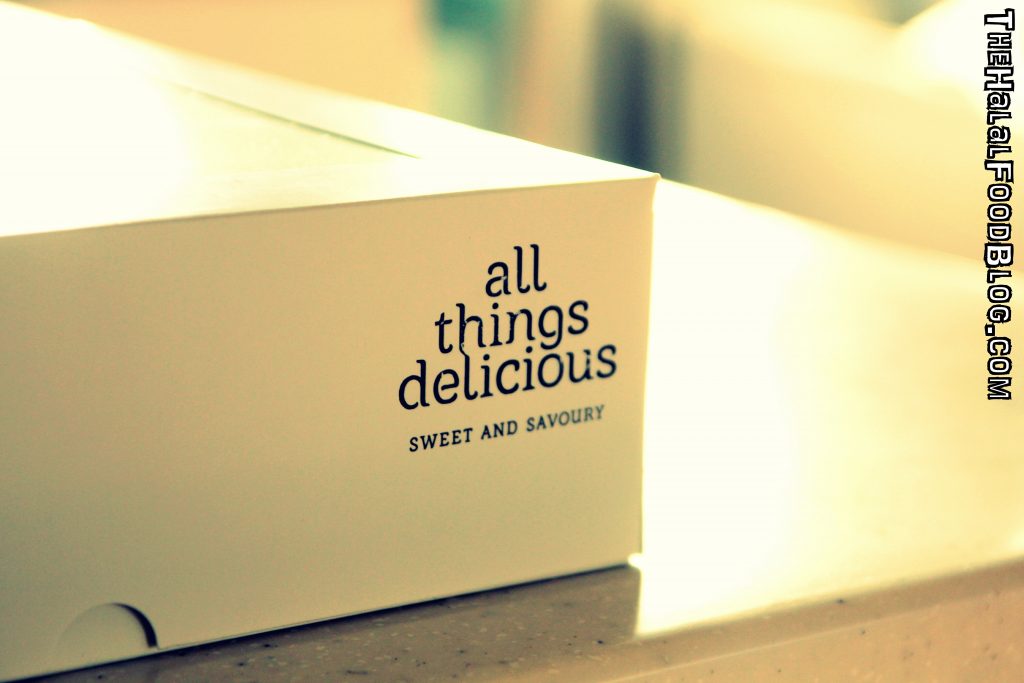 All Things Delicious
34 Arab Street
Tel: +65 6291 4252
www.allthingsdelicious.sg
Facebook: www.facebook.com/thedeliciousbaker
Instagram: @allthingsdelicioussg
Operating Hours:
10.00am til 9.00pm Tuesdays til Sundays
Closed on Mondays
All information (including prices, availability of item on menu and Halal status of establishment) are accurate at the time of posting. All photos used in this site are property of The Halal Food Blog unless stated otherwise.