ZOMG I think I've found THE muffin place for me!
(and that's really saying something)
I'll be super honest – I'm not really a muffin type of guy.
I'm not quite sure why though. Maybe doughnuts and cupcakes called out to me more with the fillings and creams and all the pretty colours.
And it's not to say that I don't eat muffins at all. Sure, I've had my fair share and although there have been many good ones, I can't say that there were many that convinced me that muffins were great. In fact, while muffins are often compared to their relative, the cupcake, apparently muffins are more of a bread than a cake!
Cake or bread or whatever. As long as sedap 😛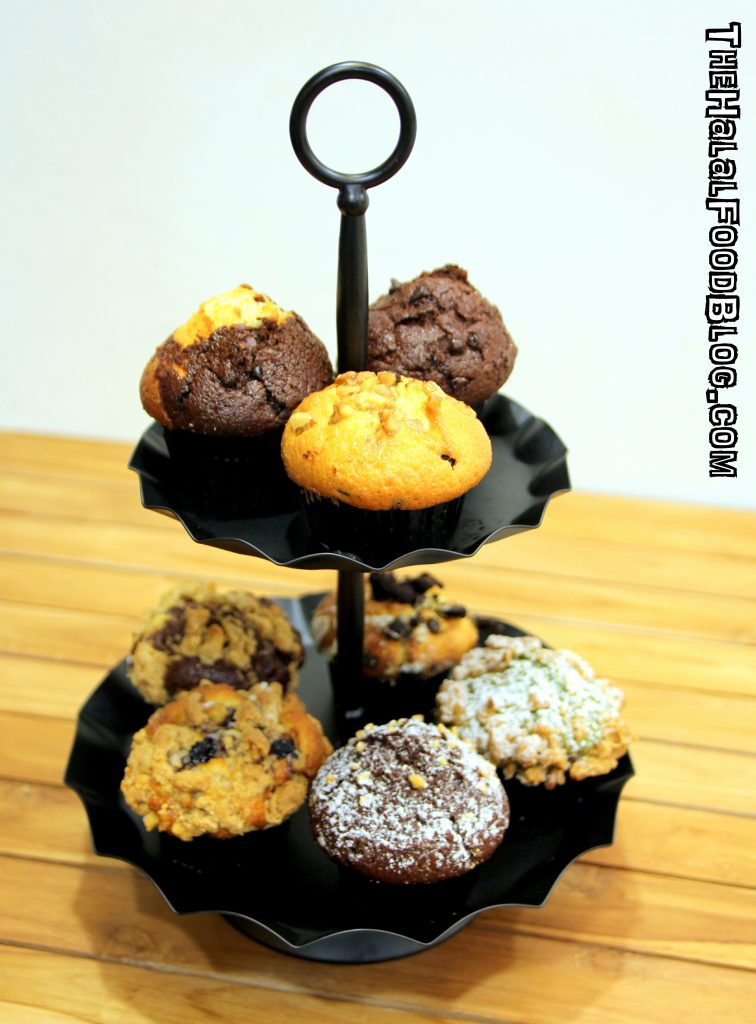 AJ Delights started out as a home-based baker churning out quality muffins in quite a few unique variations (as you will see in a short while). Well, they've levelled-up in grand ways and now operate at Alexandra Village Food Centre!
FUN FACT – The 'AJ' in the names of the geniuses behind the brand – Amy & Jerry!
Trust me – you'll be impressed when you see the range they have but you'll be even more enamoured when you chomp down into their muffins! And this coming from the guy who didn't really fancy muffins!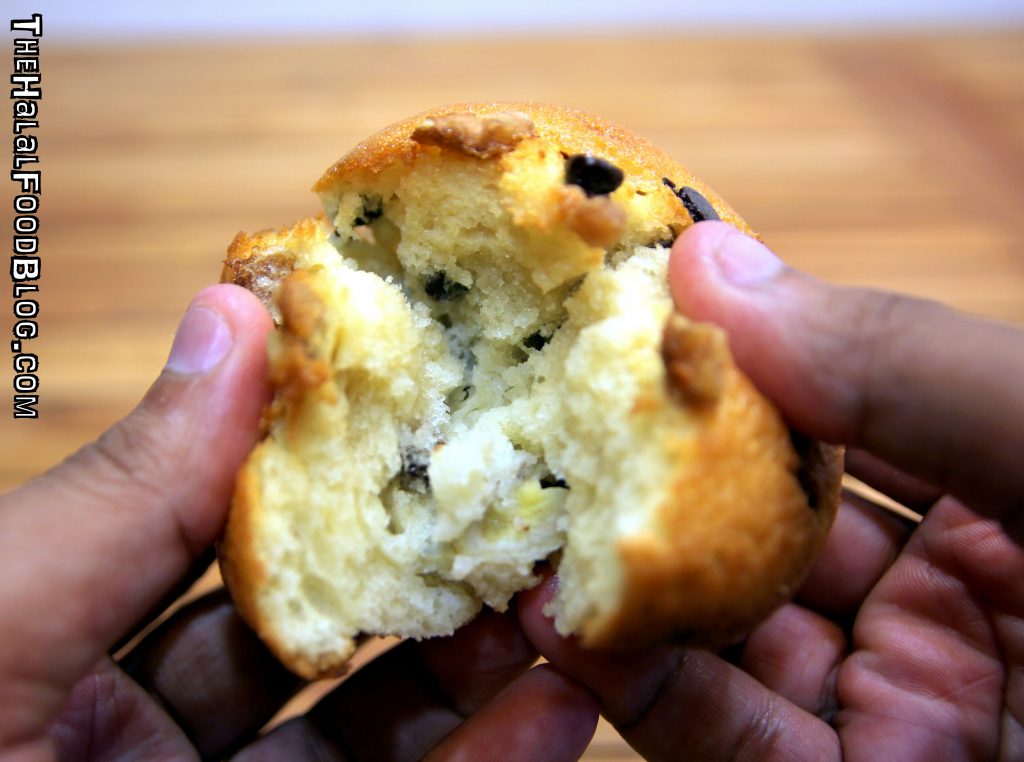 They've got about (or probably more than!) 20 different muffins and we had the pleasure of trying 8 of the best. While we tried 8 different 'flavours', a few things remained consistent – generous, delicious flavours and amazingly moist muffins!
Come to think of it, I wish I was chomping down on one of their their muffins right about now…
Well, let me run down what we tried.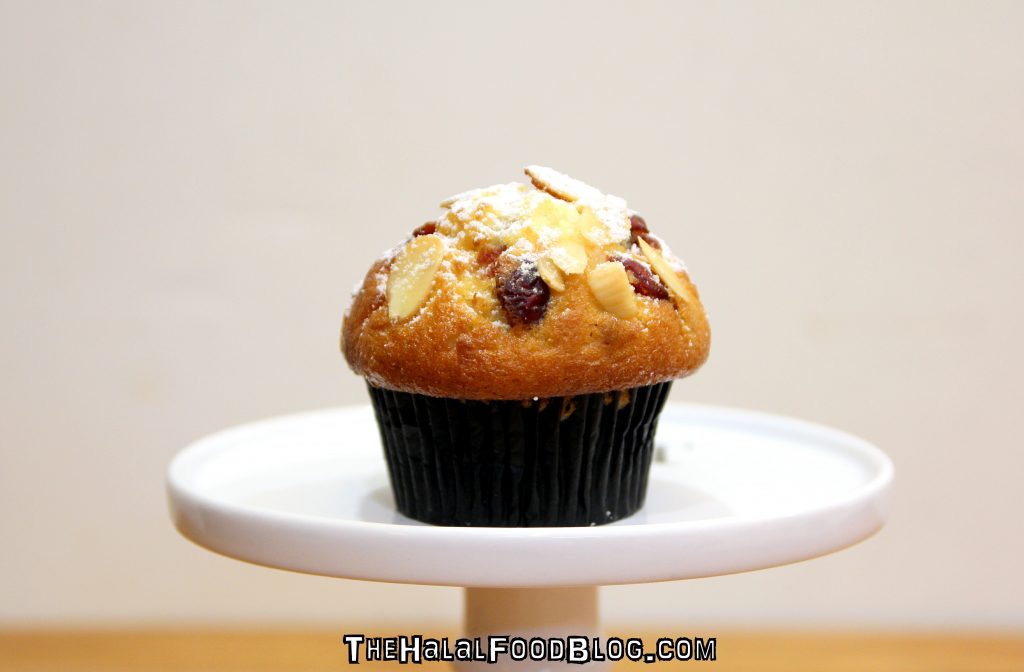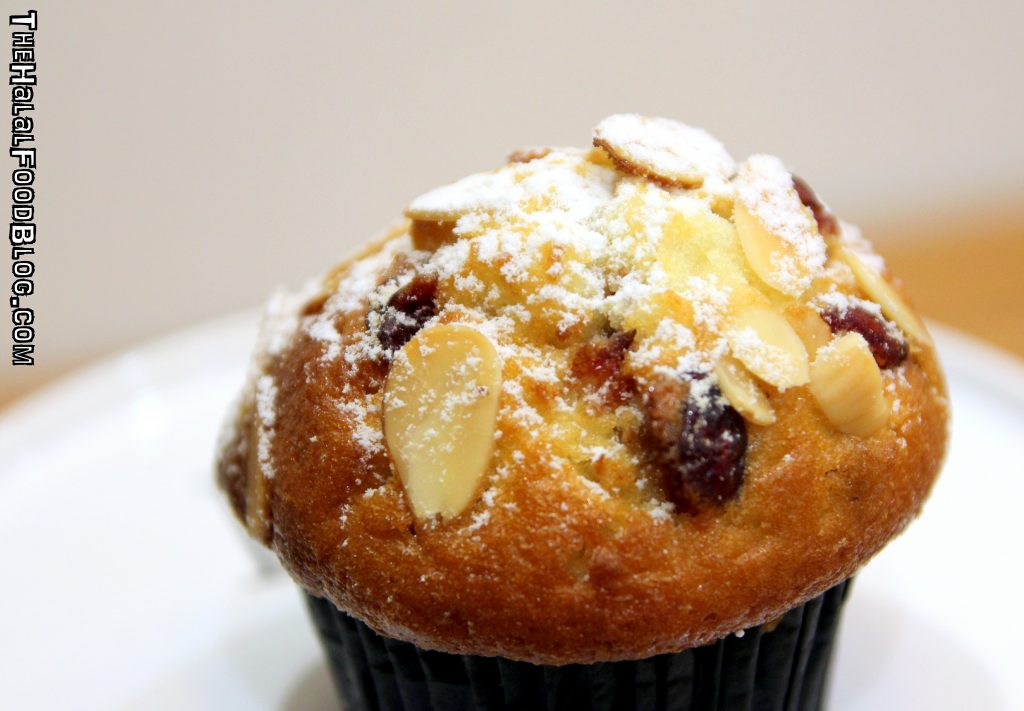 I know I normally save the best for the last but this time, my favourite of the lot takes the top spot!
Okay lah I know some of you are probably going like "Why you so boring?!" but hey, sometimes simple is better and this Almond Cranberry Muffin has just the right mix of flavours for me. SEDAP GILER!!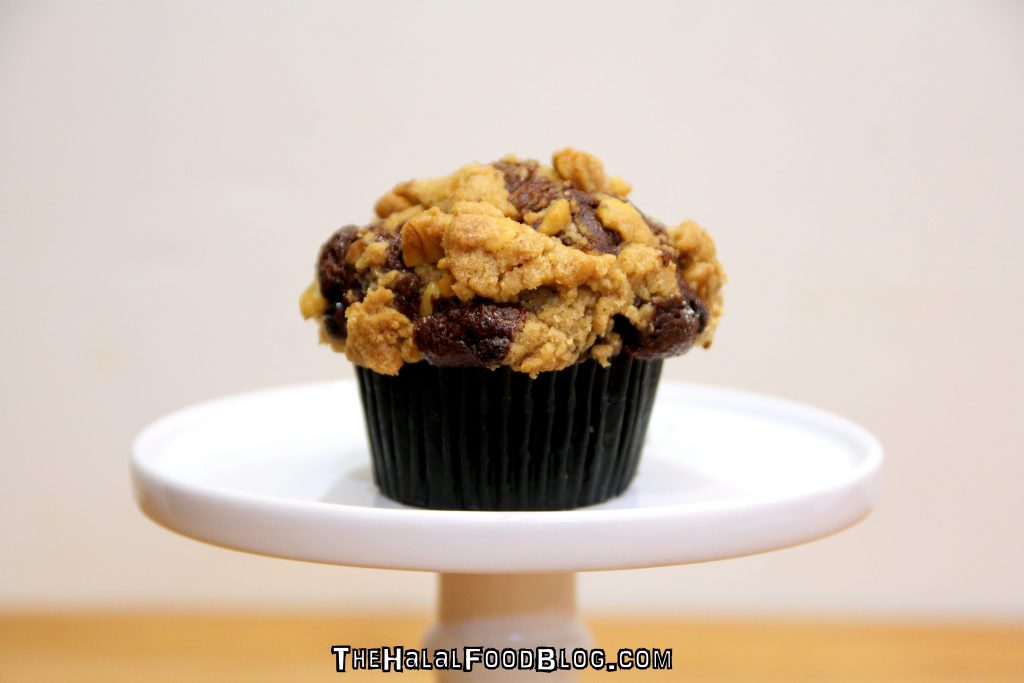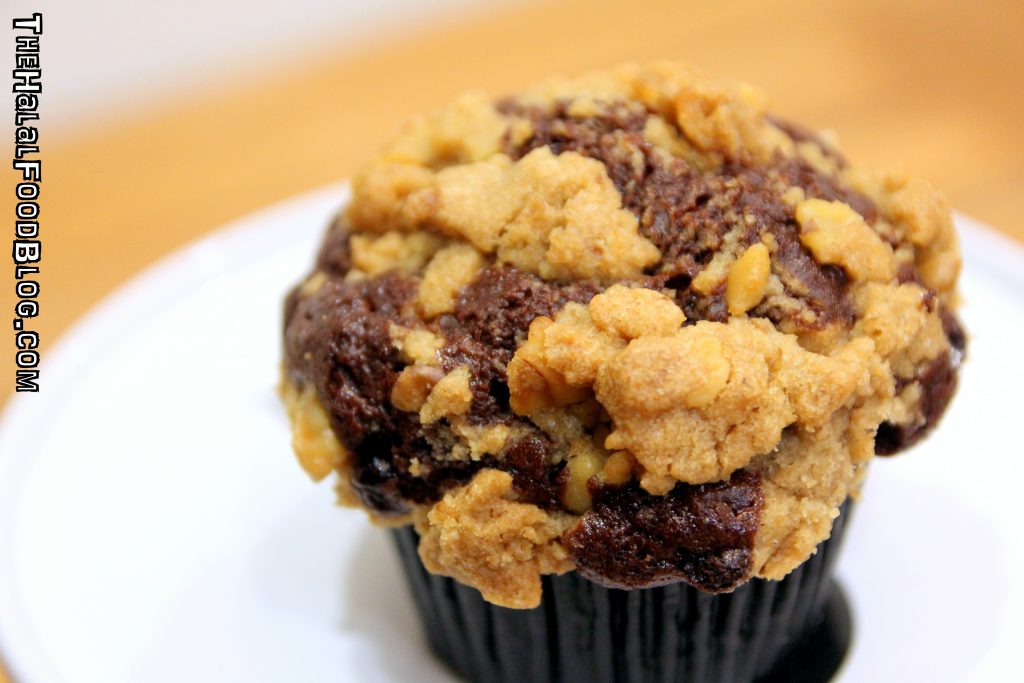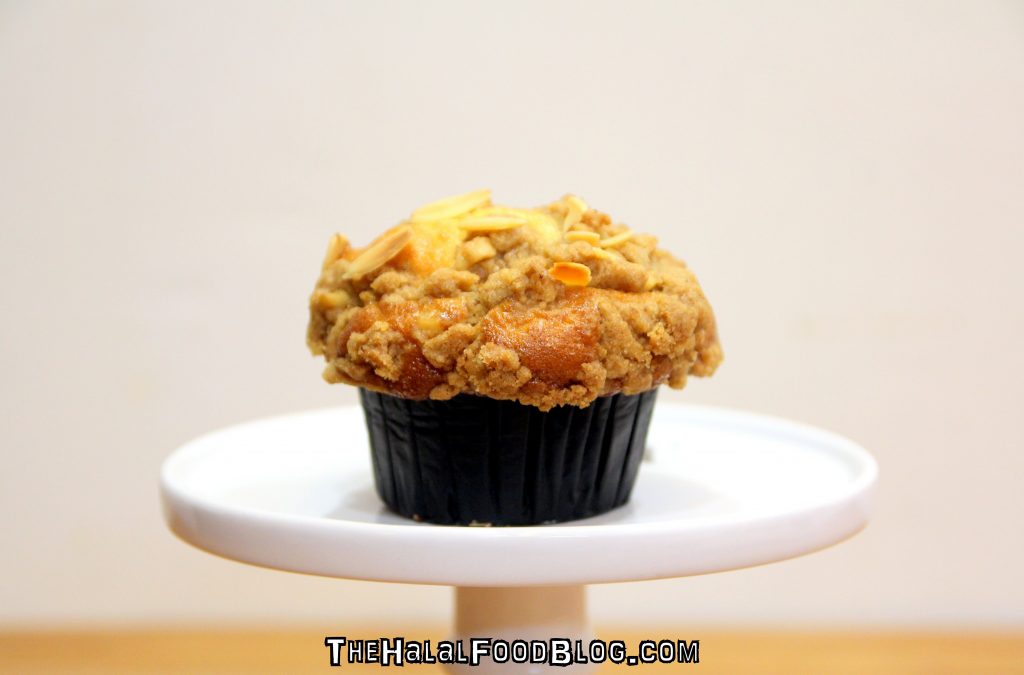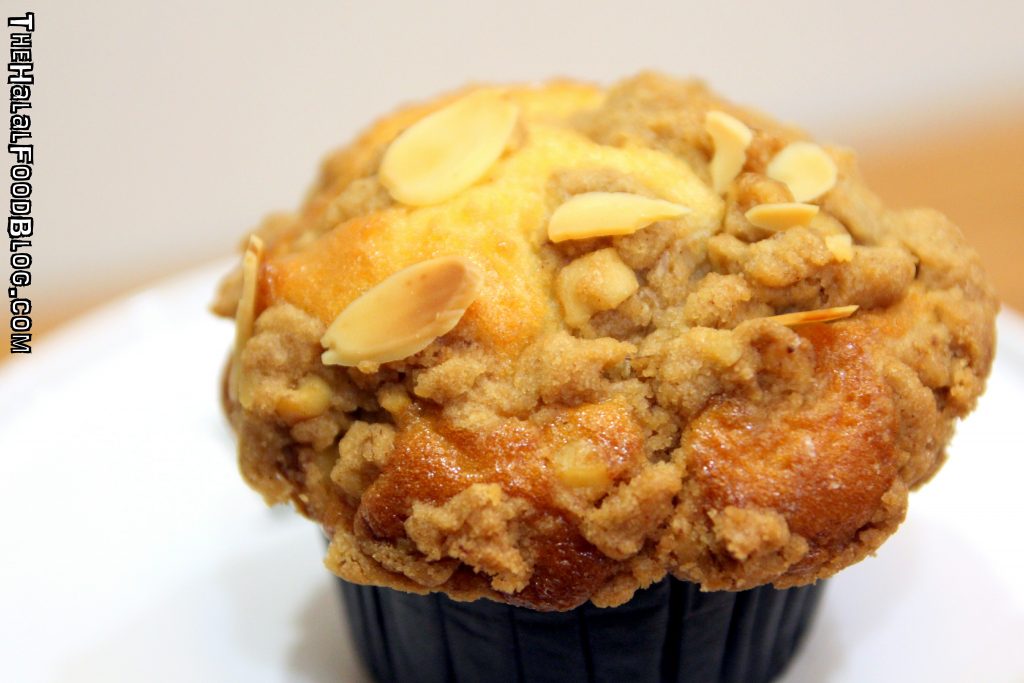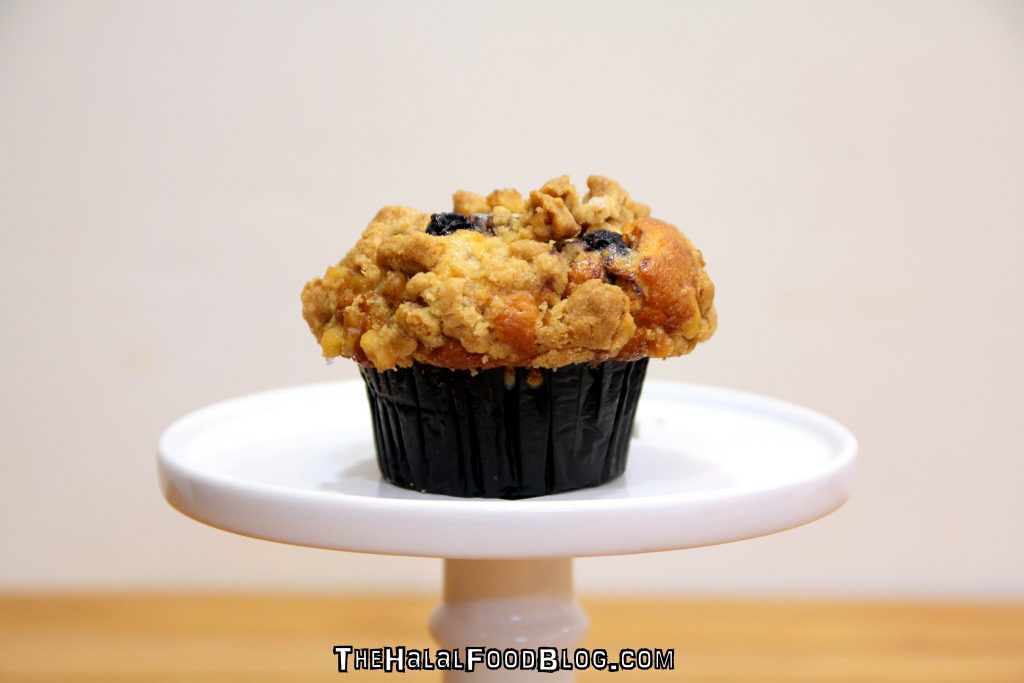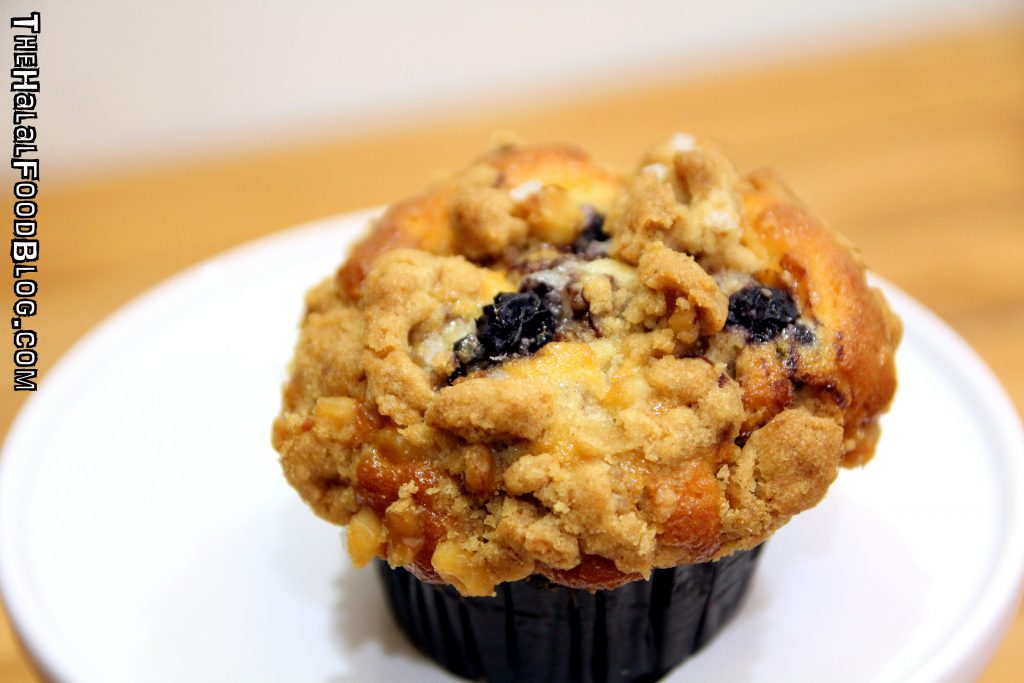 A trio of Streusel muffins! But what's a Streusel eh??
LOL fret not – Streusel is actually that crumbly topping you see on the muffins. It's normally a mixture of butter and sugar that crowns cakes or, in this case, muffins!
I'm a sucker for berries and raisins and the likes in my cakes and muffins (and pretty much everything) so the Blueberry Streusel was my fave among the 3 but the Walnut Streusel Double Chocolate was a really close 2nd place!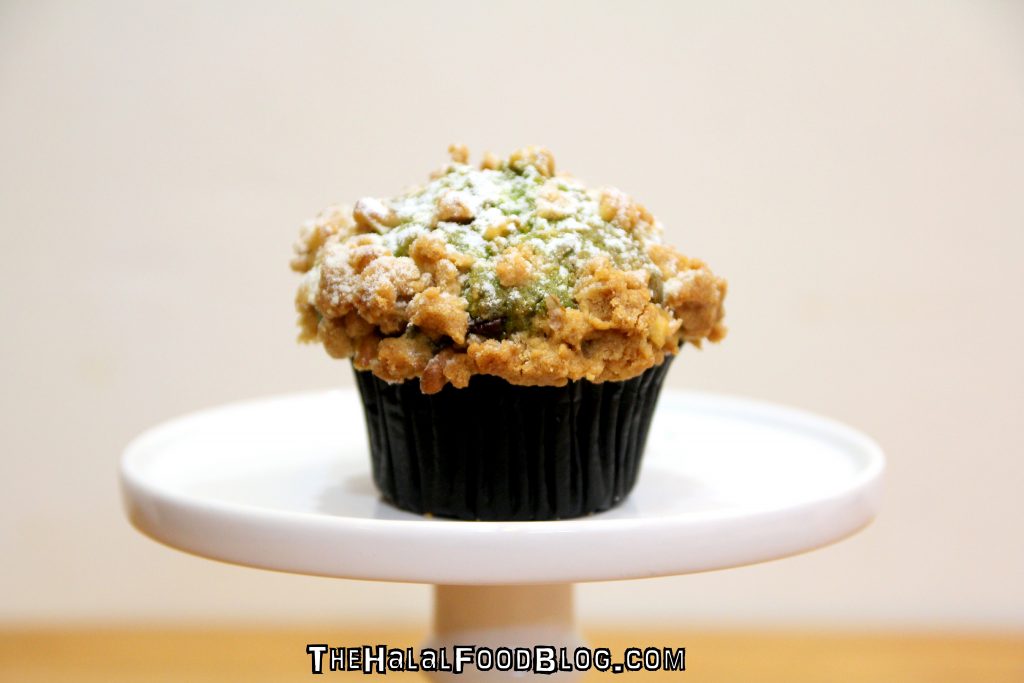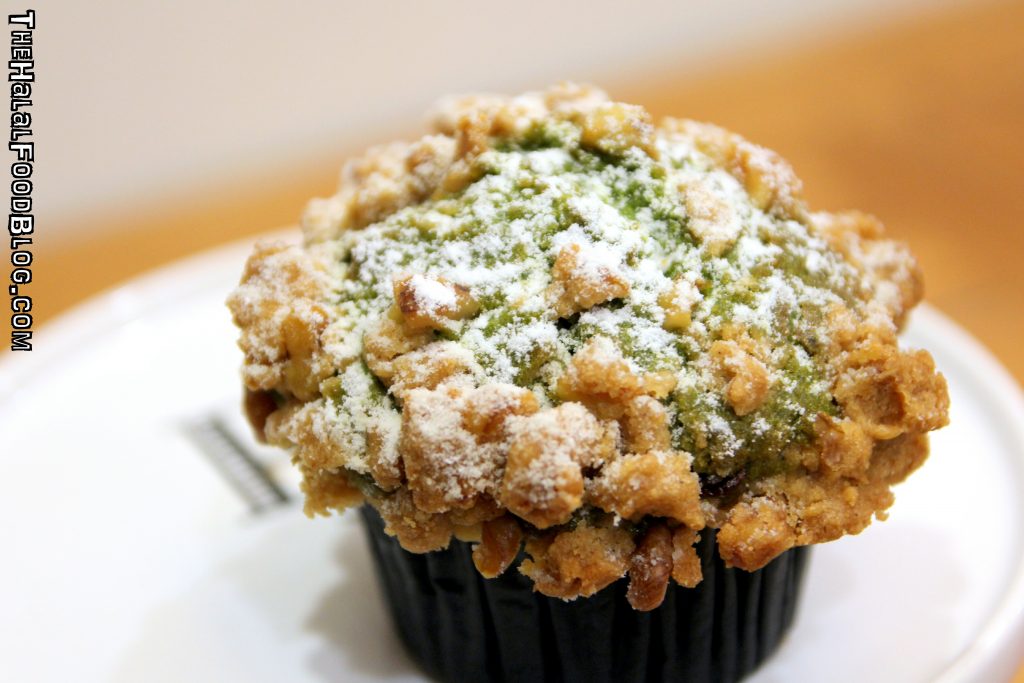 Oh! I almost forgot to mention! The Green Tea Monster does not have the word Streusel in its name but it is in fact… a Streusel! 😛
Needless to say – Matcha fans will love this one!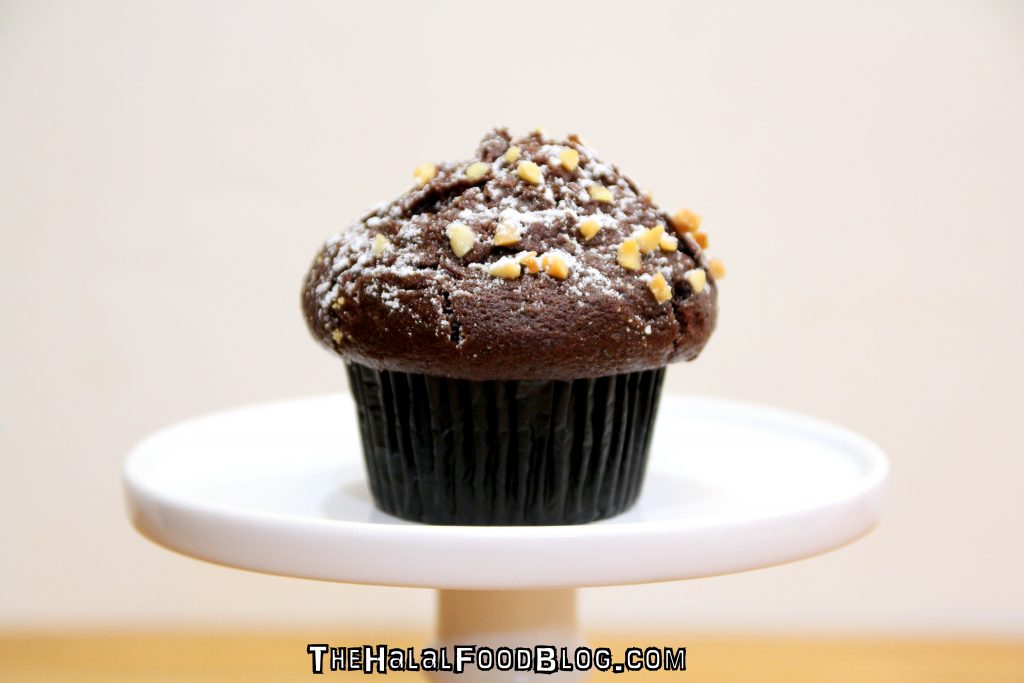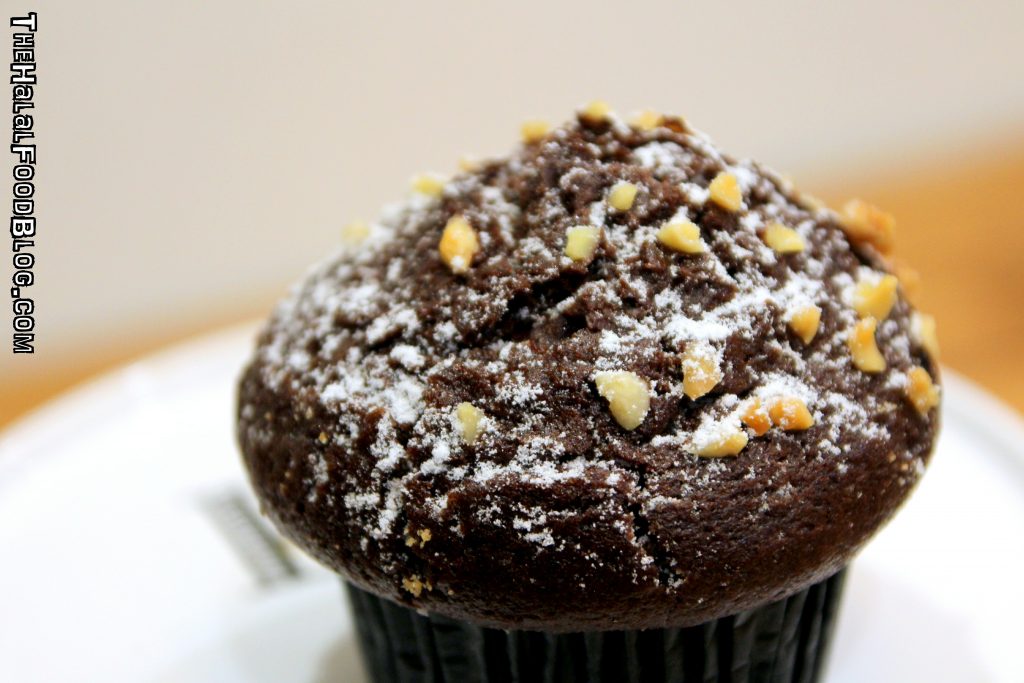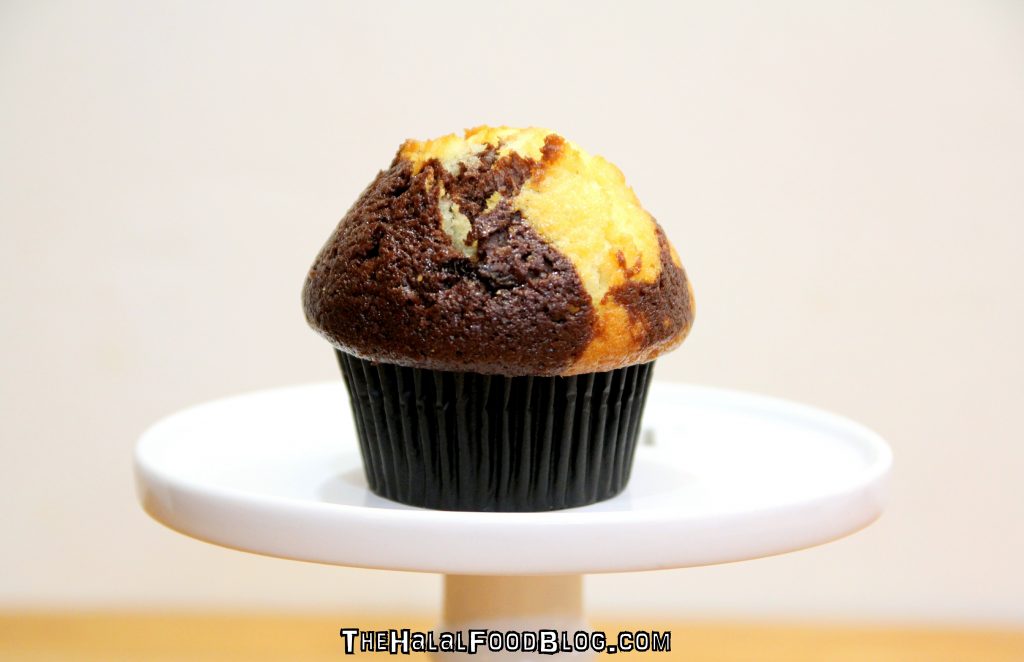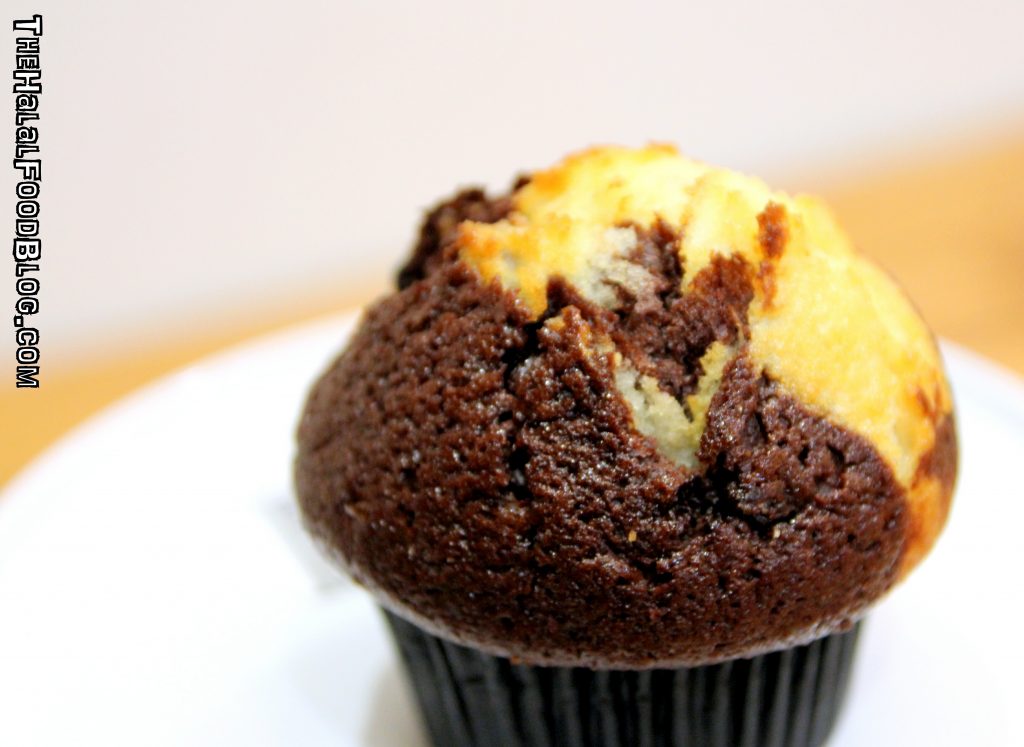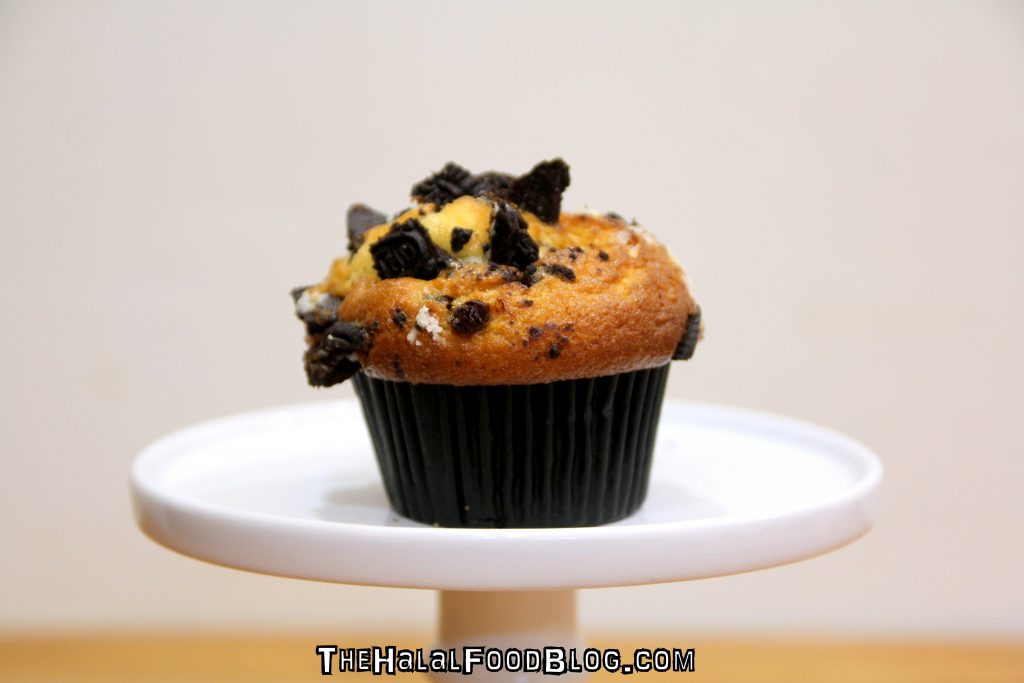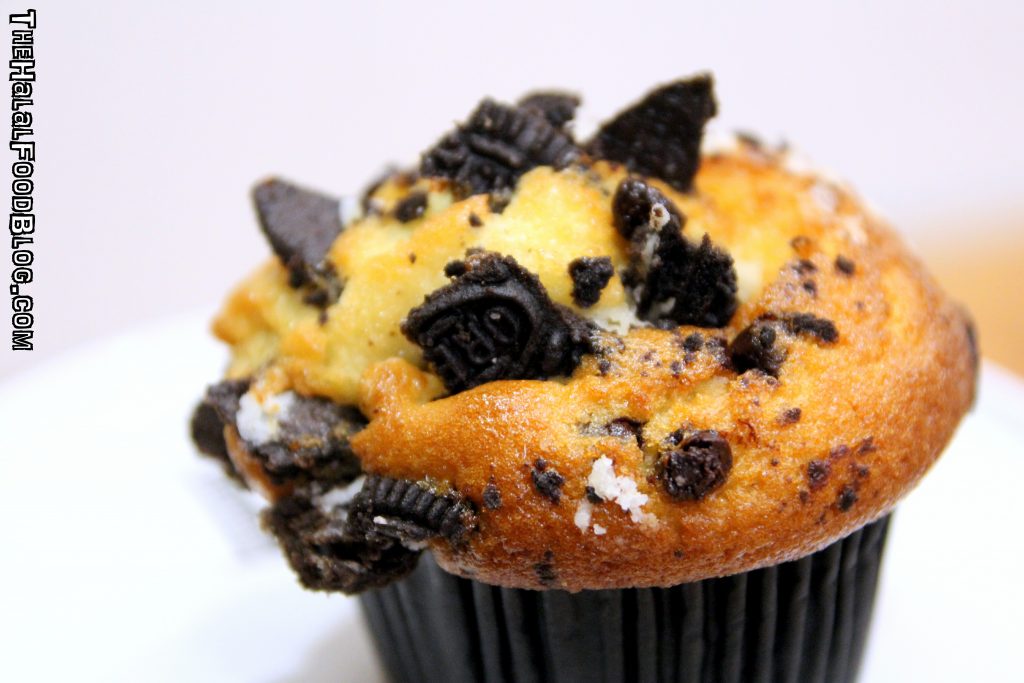 Well, if it's the classics you're looking for, they have those too!
You can't go wrong with Chocolate Hazelnut, Cookies & Cream and Double Joy (or Yin Yang as I like to call it!) right? In fact, these are just a few of the many muffins they have at AJ Delights. They may be rotated from time to time but try them all and find your favourite!
You can drop by their stall at Alexandra Village Food Centre to have a look-see and get some or you can even order online! Order via their online form and either pick-up your pre-order (15% discount for self-collection!) or you can also have your muffins delivered to you 😀
BONUS — FRIENDS with Halalfoodhunt.com Rewards Card holders enjoy an exclusive deal at AJ Delights! Get one muffin free with purchase of a dozen muffins! (Psssst one dozen also not enough!) 😛
Check out their site for full details and to place your orders. But be sure to follow them on Facebook and Instagram to keep updated! Exciting to see what new muffins they come up with and can't wait to try more flavours! That's right – I'm looking at you, Lemon Raisin Muffin.

AJ DELIGHTS
Blk 120 Bukit Merah Lane 1,
#01-82 Alexandra Village Food Centre S 150120.
www.ajdelights.com.sg
Facebook: www.facebook.com/AmyJerryDelights
Instagram: www.instagram.com/ajdelightssg

Operating Hours:
Tuesdays til Saturdays – 9.00am til 6.30pm (or til sold out!)
Closed on Sundays & Mondays
All information (including prices, availability of item on menu and Halal status of establishment) are accurate at the time of posting. All photos used in this site are property of The Halal Food Blog unless stated otherwise.