7-Eleven is legendary. I mean, come on, admit it – 7-Eleven has been THE go-to place for a lot of us during at least one (if not more) period in our lives. For me, it was during my Secondary school days in the late 90s when I'd pop over to the nearby 7-Eleven to get some late night snacks while burning the midnight oil.
Well, we have come a long way since then and so has 7-Eleven for that matter. You might have already seen some of their stores being revamped with the rest soon to follow. Warmer lighting, wider selection of products and even some seats and table at selected outlets! But why would anyone need seats and a table at 7-Eleven you might ask?
Well, there's more to makan at 7-Eleven than ever! And the best part is that quite a wide selection is certified Halal!
Now, this is not the same range of 'frozen-then-thawed' products we might have had in the past… We're talking about a whole new range of 'fresh-chilled' Ready-to-Eat (RTE) meals! These meals are prepared and packed fresh for our enjoyment. And to maintain freshness and quality, any RTEs that are not gone are replaced every 2 days with new fresh ones!
We had the pleasure and honour of getting a sneak preview of the new range awhile back. We even got the chance to see how these 'packaged' RTEs can be served and enjoyed just like your 'normal' meals! But don't worry – we also have some comparisons with what you get in the actual package too 🙂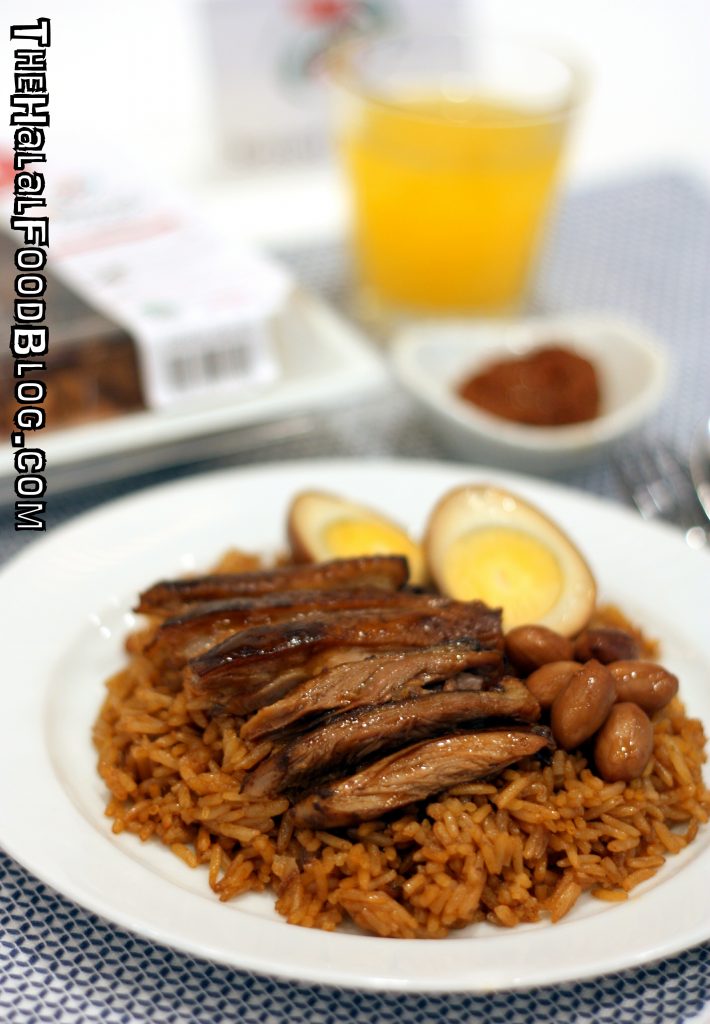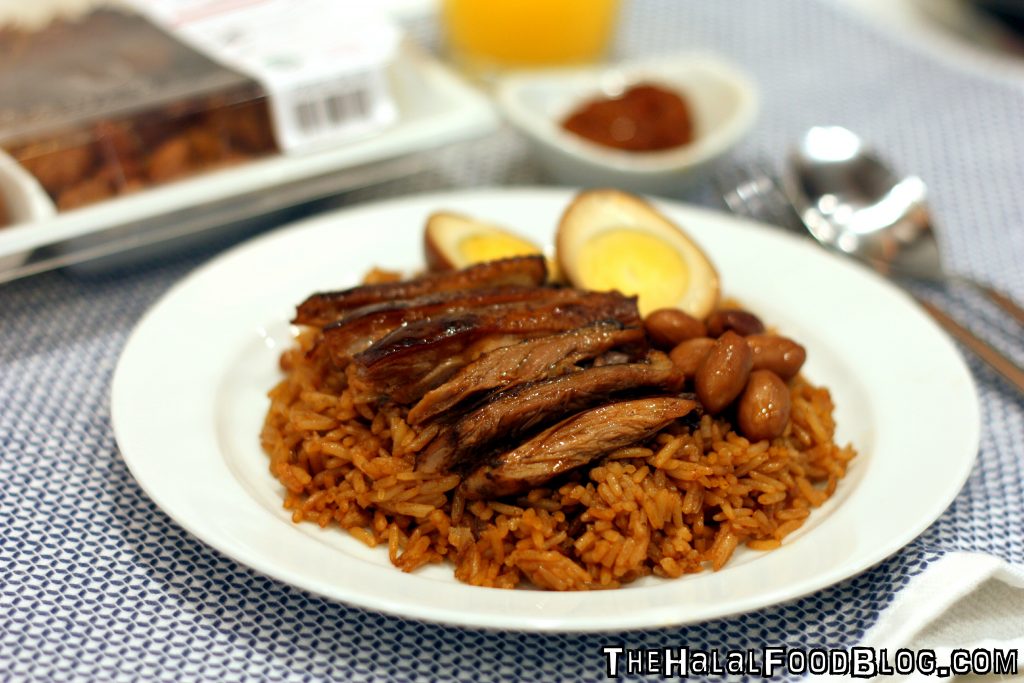 One of the more interesting items on the new range of RTEs is the Braised Duck Rice. You've got a serving of soya sauce rice with a braised duck thigh as the star of the dish. Complete the dish with some braised peanuts and a braised egg too.
Oh, and don't forget the sambal!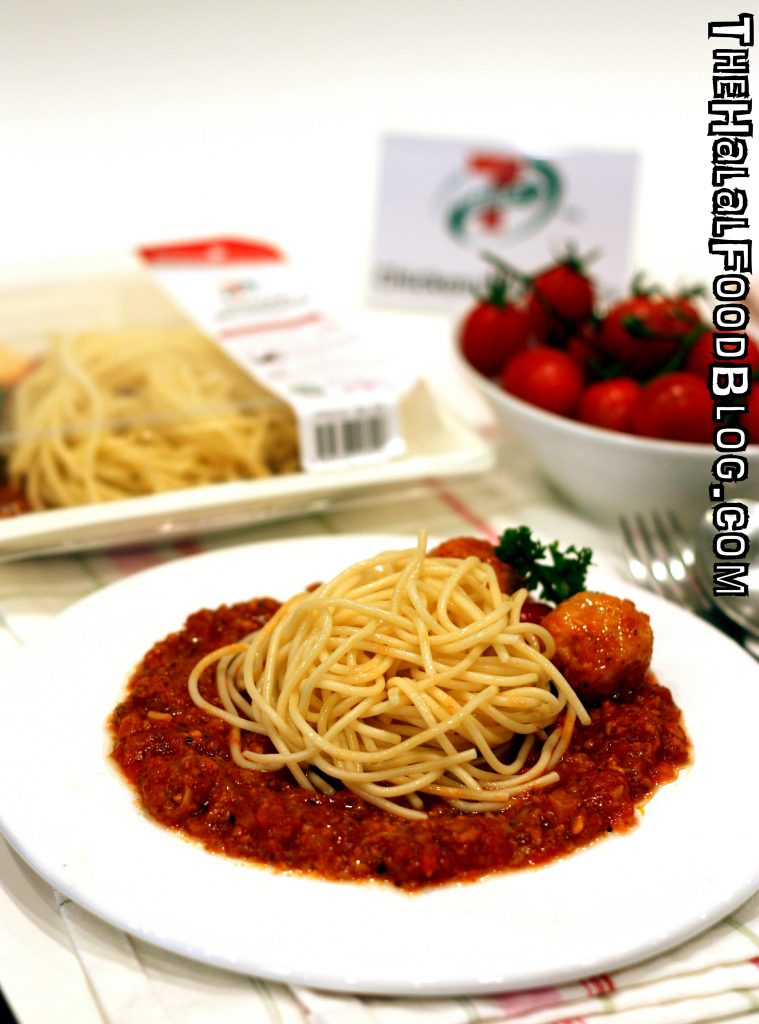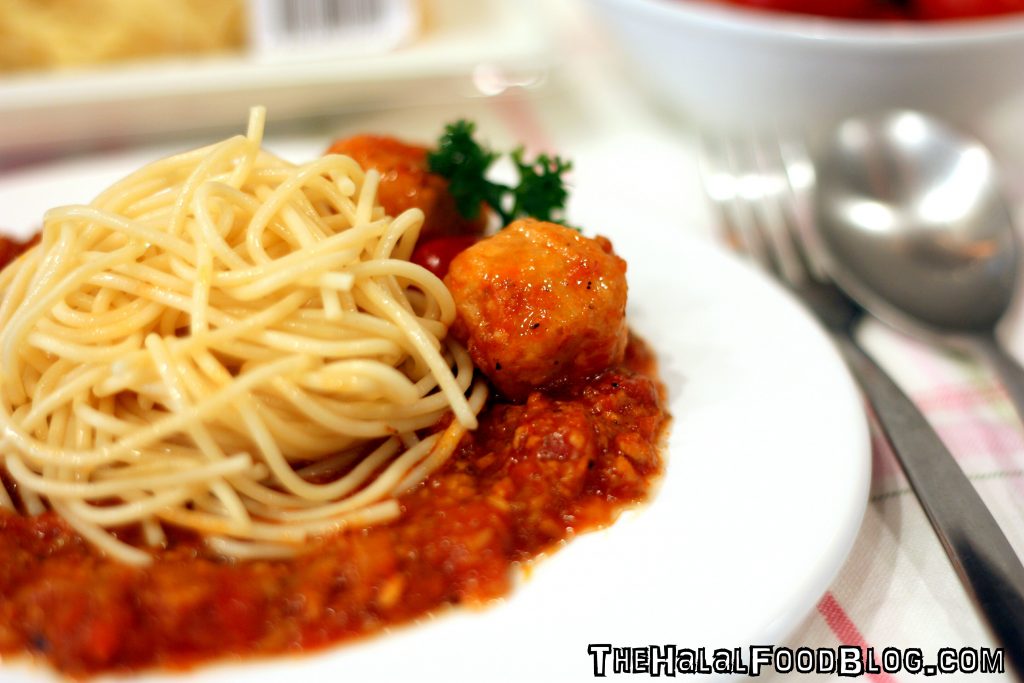 Pasta lovers will definitely enjoy the Chicken Bolognaise because it's very naise.
Geddit. Naise. Bolognaise. *crickets*
Also a good choice for the kiddies too by the way!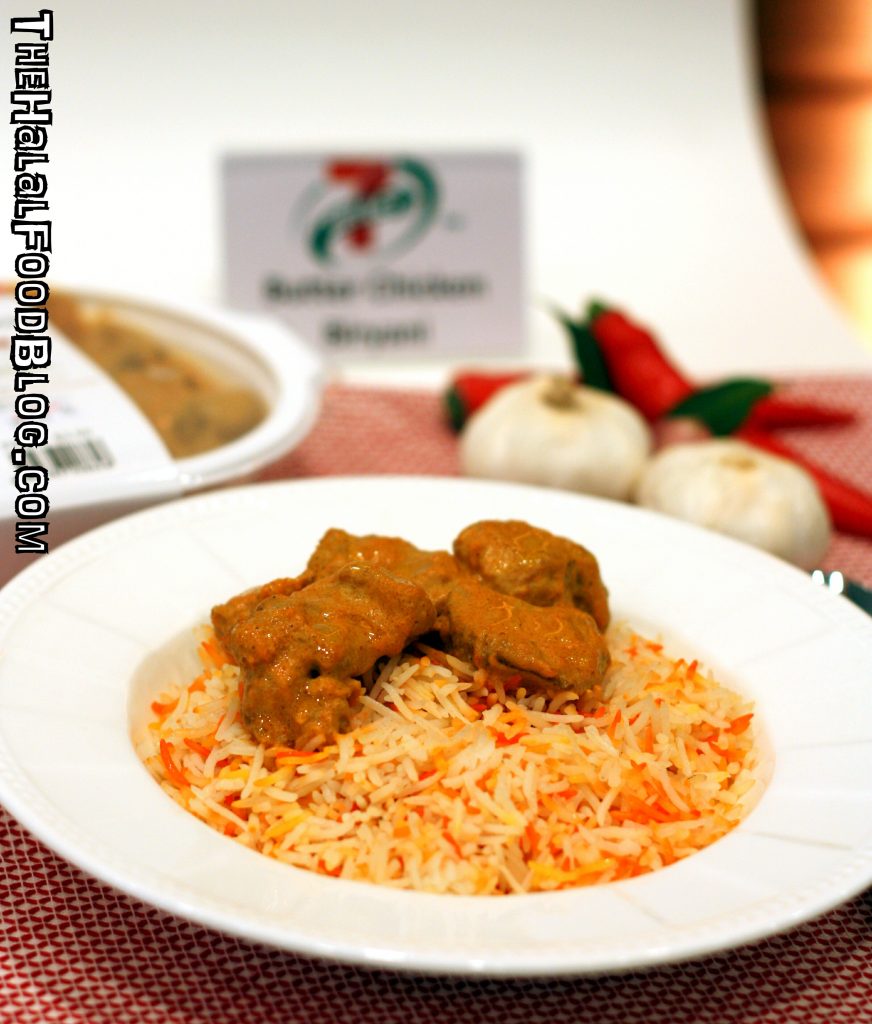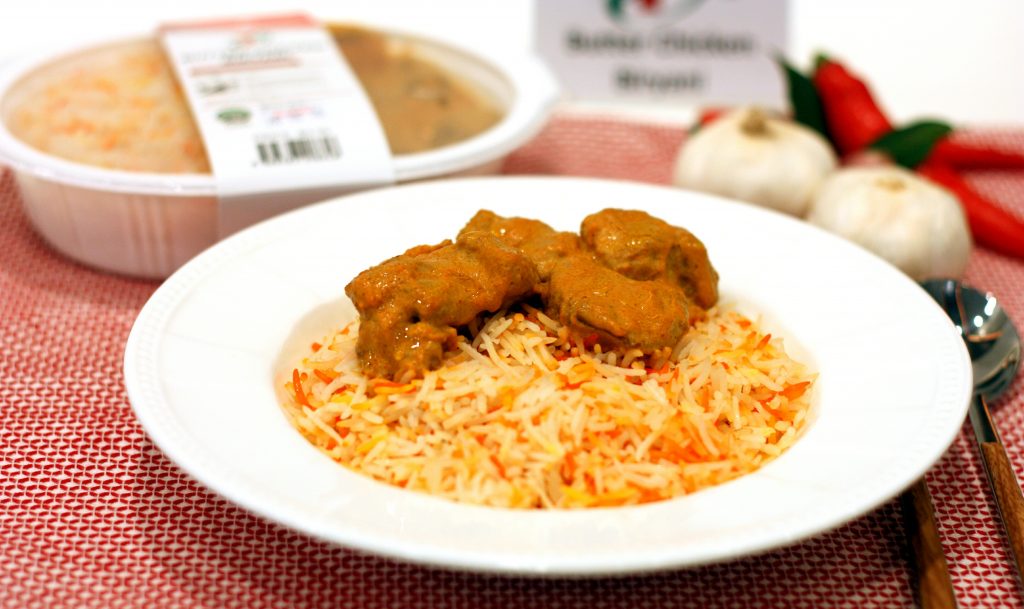 Here was our favourite out of all the RTEs we tried – the Butter Chicken Briyani!
The rice was fragrant and tasty (they actually use Basmati rice!) and the butter chicken was really good too! I mean, yeah sure there's nothing like your favourite serving of Briyani from your favourite makan place but this is really a great option for a quick fix because it'll definitely hit the spot.
Serving is perfect for 1 person to get nice and full. If I had any feedback at all, they might perhaps consider adding like a pickle (like Acar) or chutney (like Mango Chutney) or something like that. But this one definitely rocks!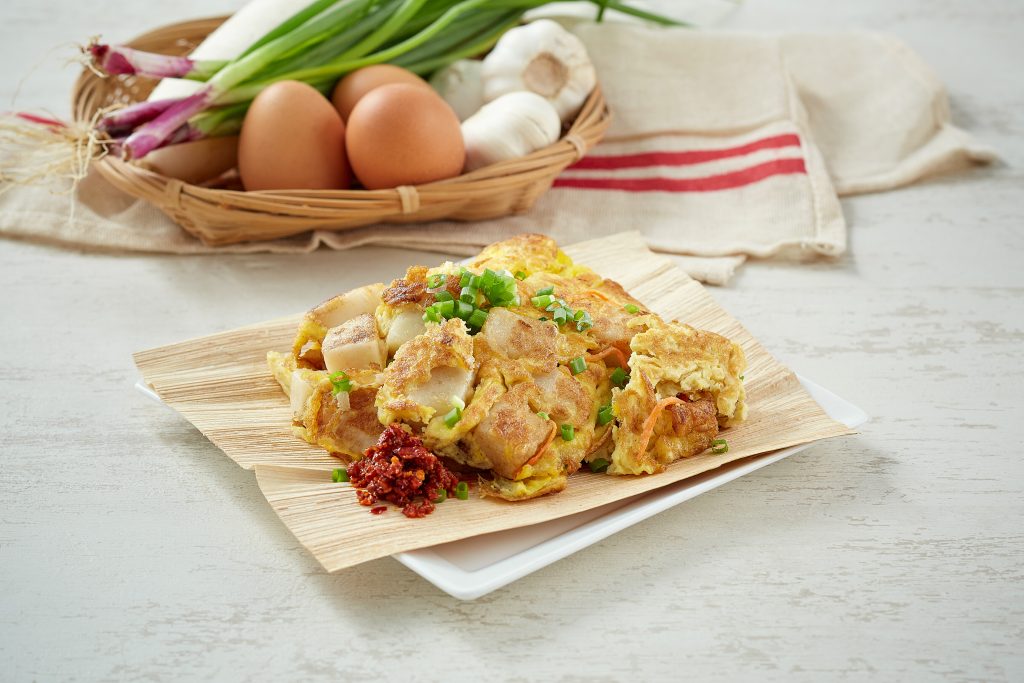 If you're looking for a quick snack, the Fried Carrot Cake might just be for you. The fried carrot cake has a pretty generous serving of egg in there and be sure to enjoy with the sambal that comes with!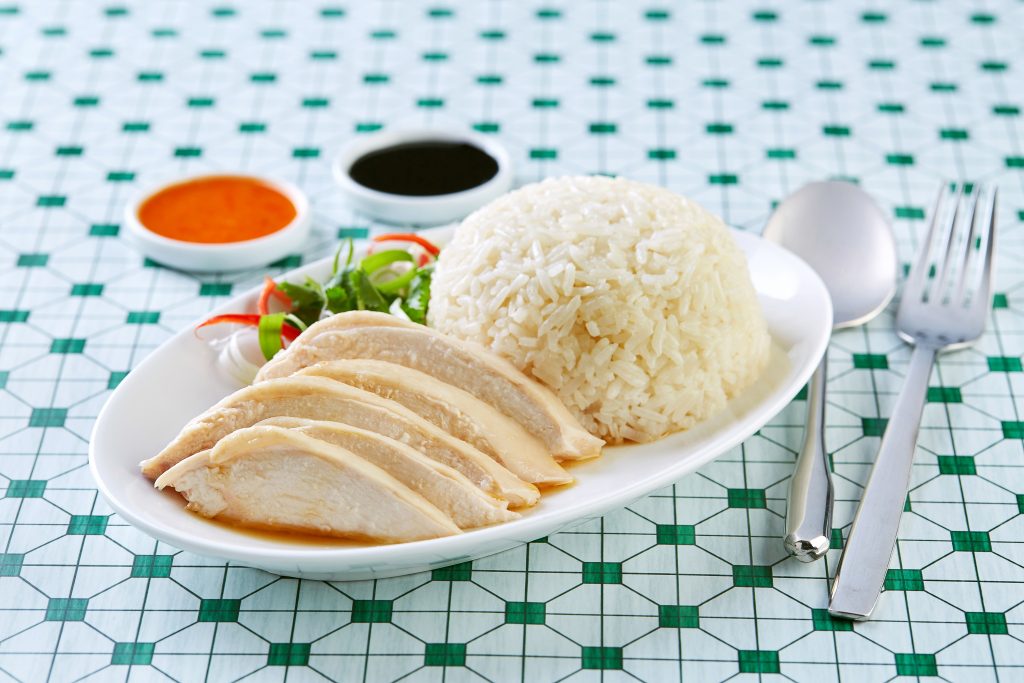 <image courtesy of 7-Eleven>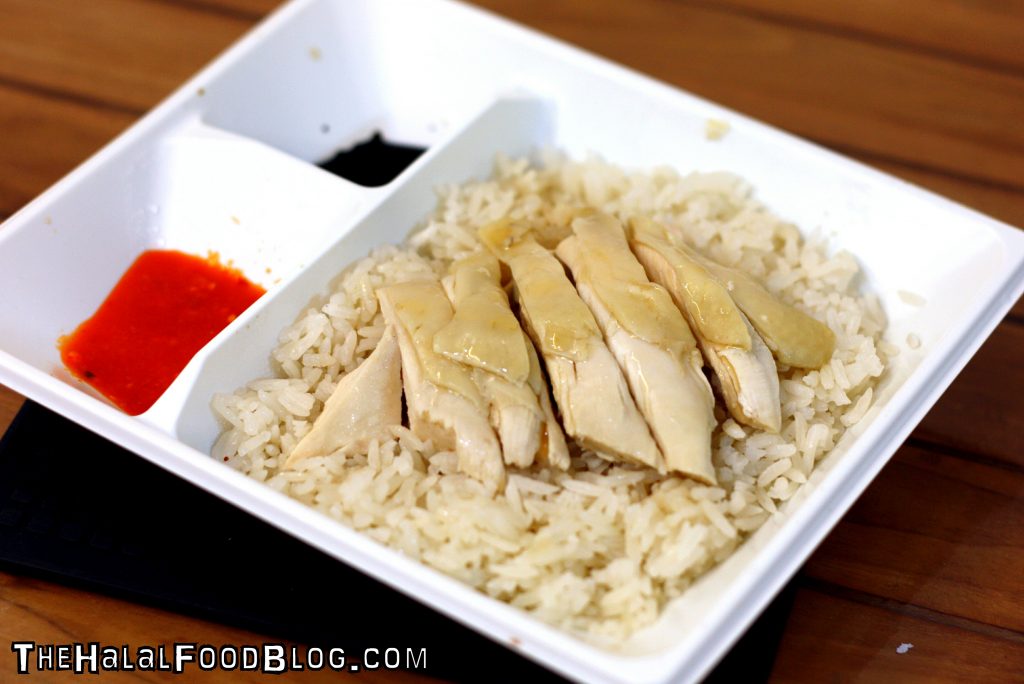 Here's a familiar favourite for a lot of people and with good reason apparently. The first photo above is the serving that is a little dressed up at the preview event but the second photo is actually from an actual RTE we bought to makan at home one day and you can see that's it's actually really quite a respectable serving of Chicken Rice!
And remember the Braised Duck Rice at the top of the post?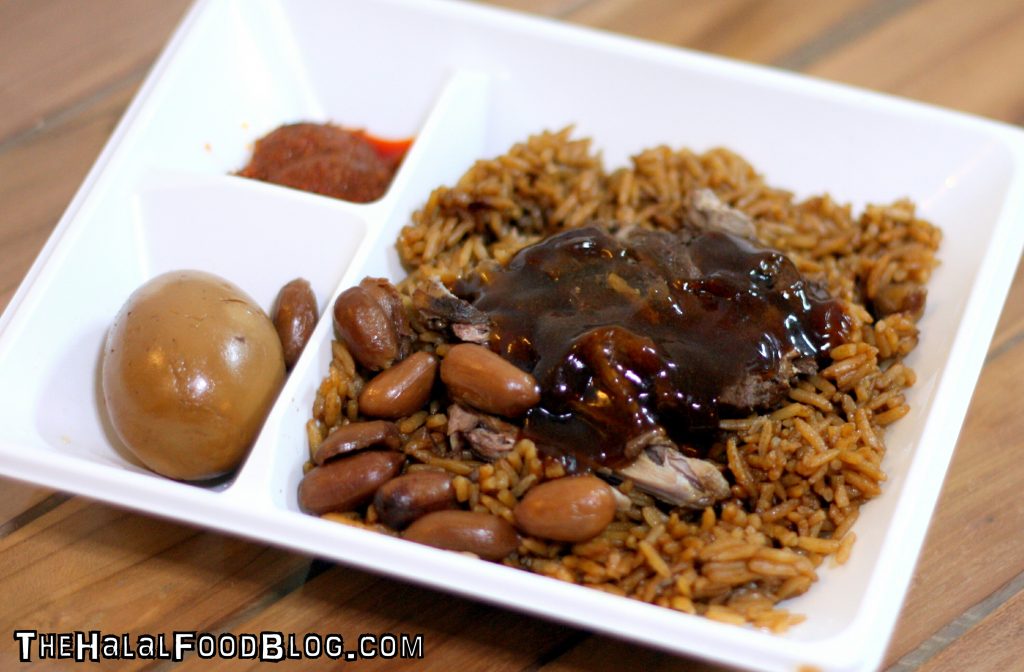 That's an RTE we bought for ourselves to makan and it really comes with the works. In fact, the photo at the top of the post is missing the sauce that actually comes with and does make a difference to the flavour oft the dish!
One of the top favourites foe me to get all those years ago was the legendary (to me at least) Pizza Bar and guess what – it's still available!!! (Means I'm not that old lah right? LOL)
Well, their range of Pizza Slices is actually really really good too! Nice and cheesy!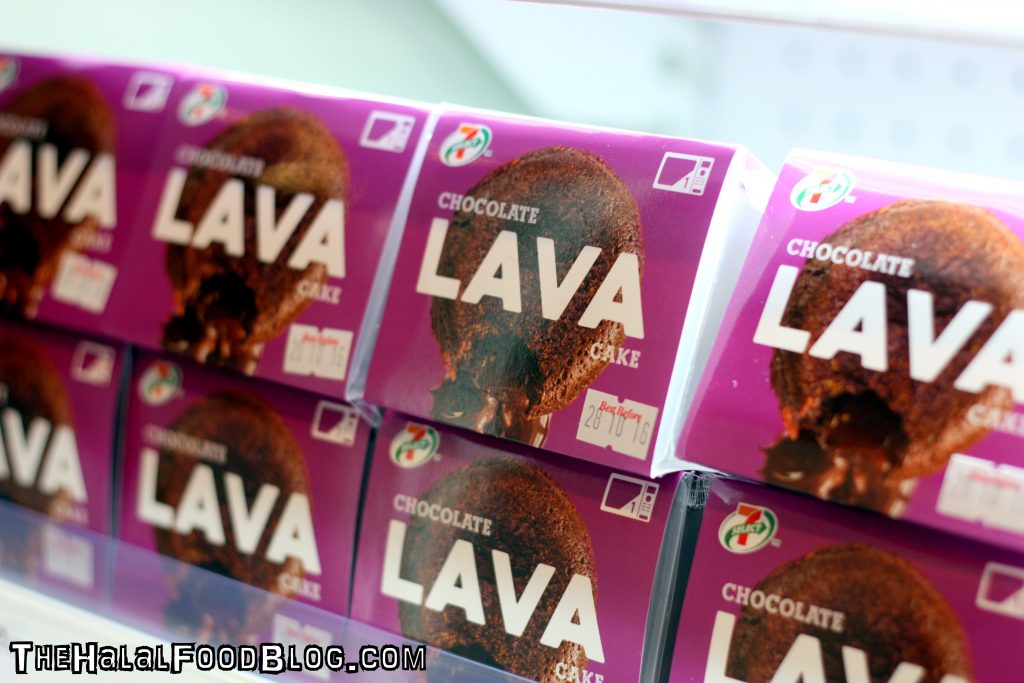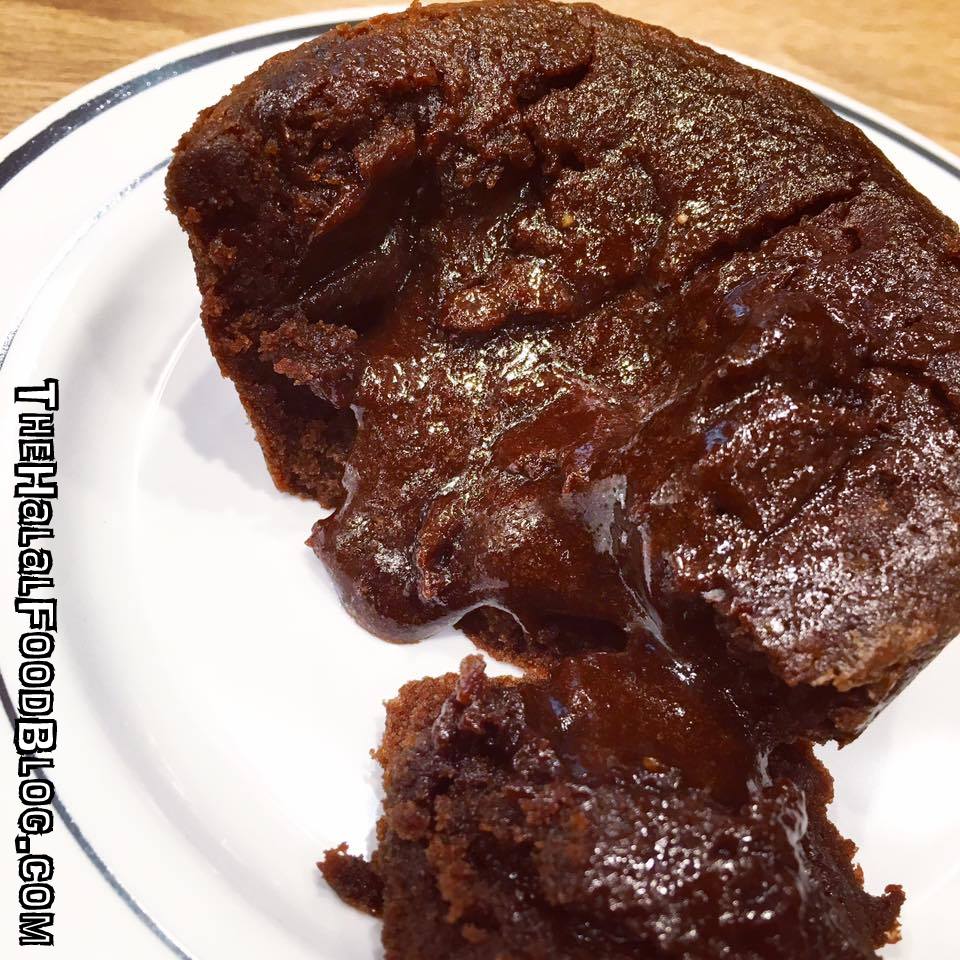 Looking for some dessert? You're in for a treat with the Chocolate Lava Cake!
We've had some so-called 'Lava Cakes' where there's actually no lava but 7-Eleven has no reason to make any excuses because the lava is flowing freely here! Sedap to the max and it's a wonder how just a bit of time in the micro makes this cake one of the tops things to get at 7-Eleven for sure!
In fact, pretty much the whole range of products at 7-Eleven is really reasonably priced am I right? And there are actually so so so much more stuff to be found at 7-Eleven but I reckon we will save that for another time. In the meantime, you can drop by any one of the 438 7-Eleven stores islandwide and experience the awesomeness yourself.
Like we said – LEGENDARY!
438 stores islandwide
Open 24hrs everyday
All information (including prices, availability of item on menu and Halal status of establishment) are accurate at the time of posting. All photos used in this site are property of The Halal Food Blog unless stated otherwise.