One of the best Halal buffet spreads in Singapore can be found at 21 on Rajah without a doubt and despite the rave reviews it has received since being certified Halal in early 2014, they are not resting on the laurels and continually strive to improve and bring us new and exciting dishes and themed buffets.
We are all familiar with their famed dinner buffet spread but I think not many know that 21 on Rajah offers a very impressive Lunch Buffet as well even during the weekdays. I reckon that when people think of buffets on weekday afternoons, they're probably thinking "Meh… probably nothing nice so just go for dinner lah.."
Well, this is further from the truth at 21 on Rajah.
21 on Rajah is proud to bring you their Rijsttafel Weekday Lunch Buffet!
The word 'Rijsttafel' is actually a Dutch word which translates to 'Rice Table'. At 21 on Rajah, they are offering up a sumptuous spread of some of the familiar favourites we all love along with some new and tasty additions to the spread including some innovative Rice dishes to bring the Rijsttafel to life.
But as always, we're going to cover everything on the line so let's go!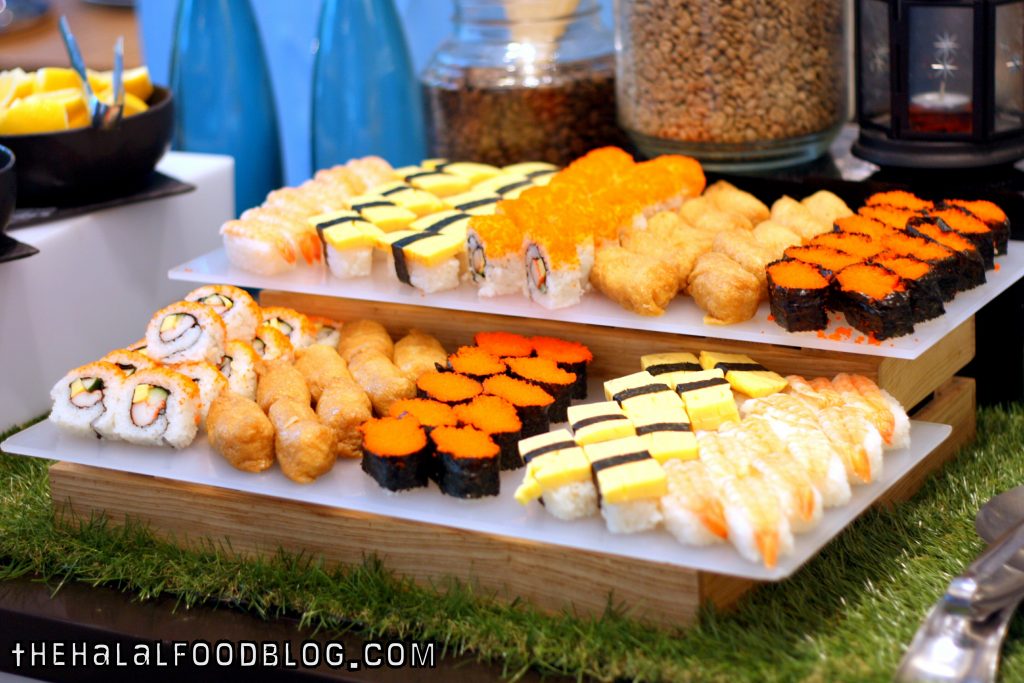 For lovers of Japanese fare, the Assorted Sushi spread has become a popular fixture on the line at 21 on Rajah and you'll be glad to know that it's available during the Weekday Lunch as well.
Enjoy for a wide array of assorted Sushi including California Maki, Tamago or Ebi Niigiri, Ebiko Gunkan an Inari Sushi. And don't forget the Wasabi!!!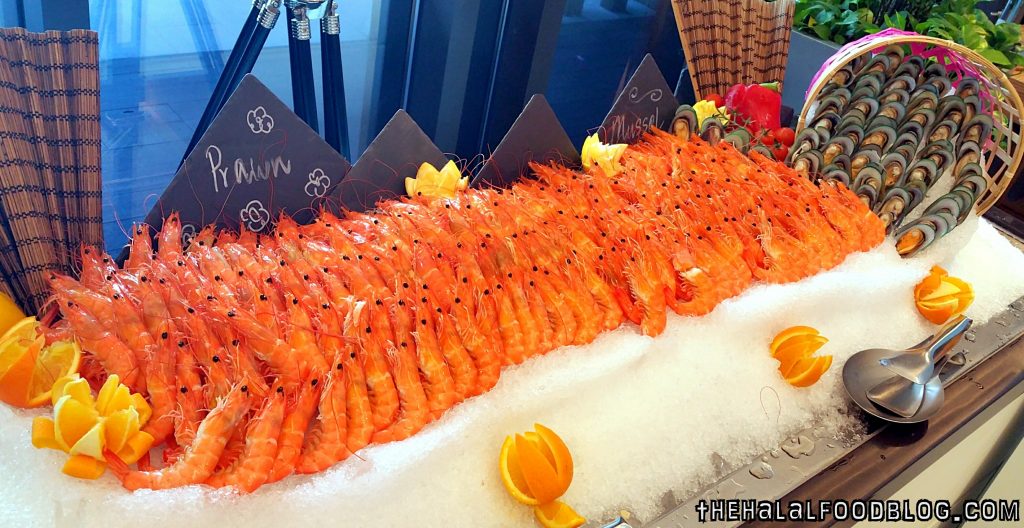 Another popular favourite is the Ice Crustacean Bar! Here you'll find fresh seafood like Prawns and Mussels inviting you to dig in and enjoy! Yeah it may not include some of the seafood you might find with the Dinner spread but it's got 2 of the top 2 favourites here and in abundance too!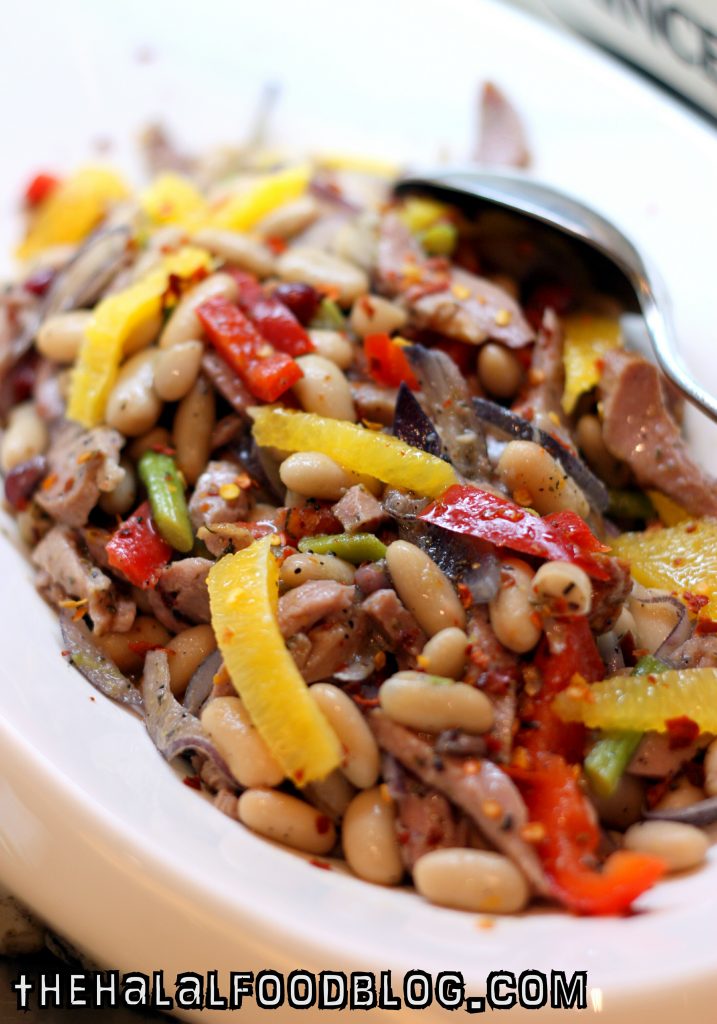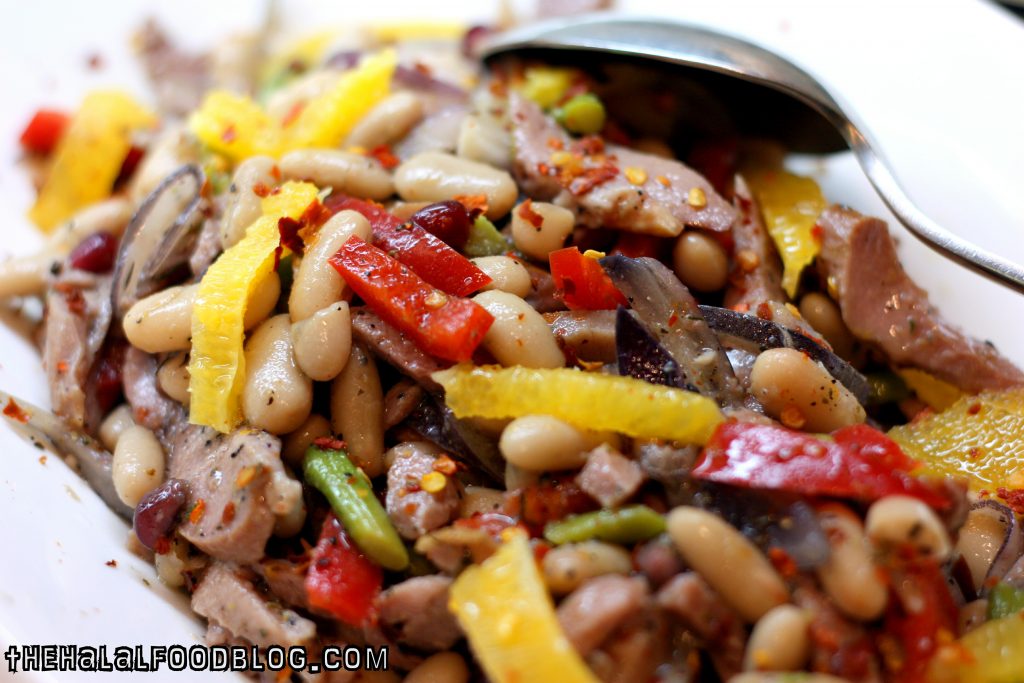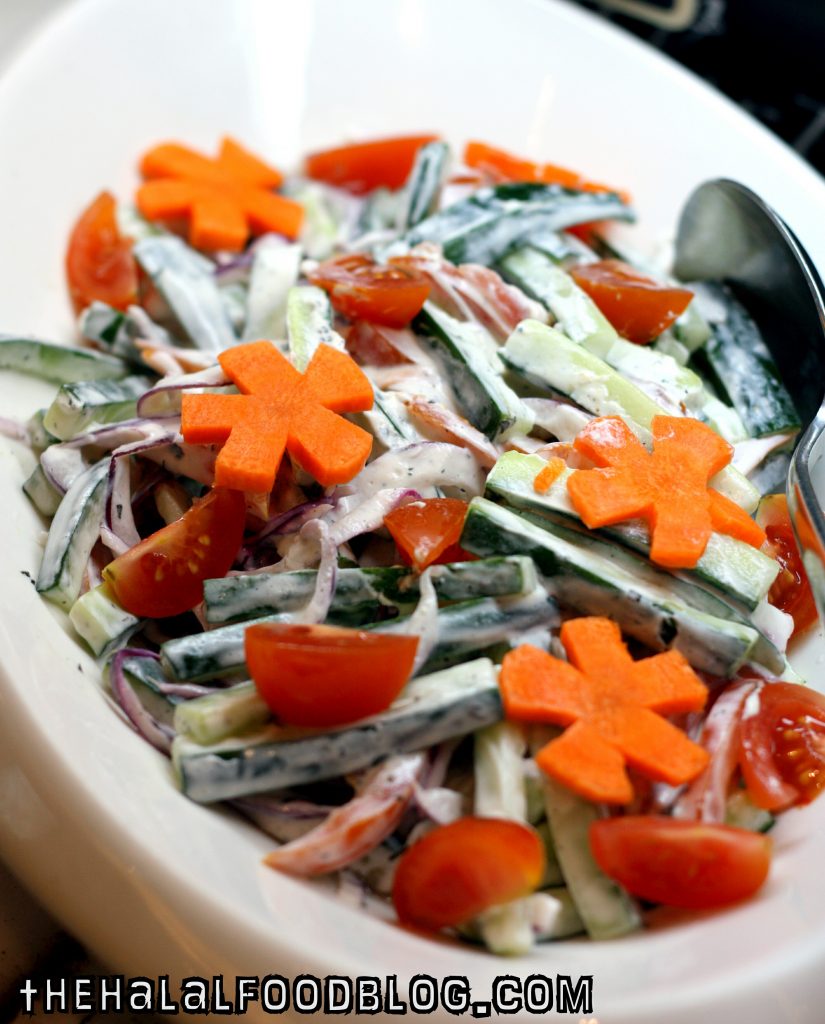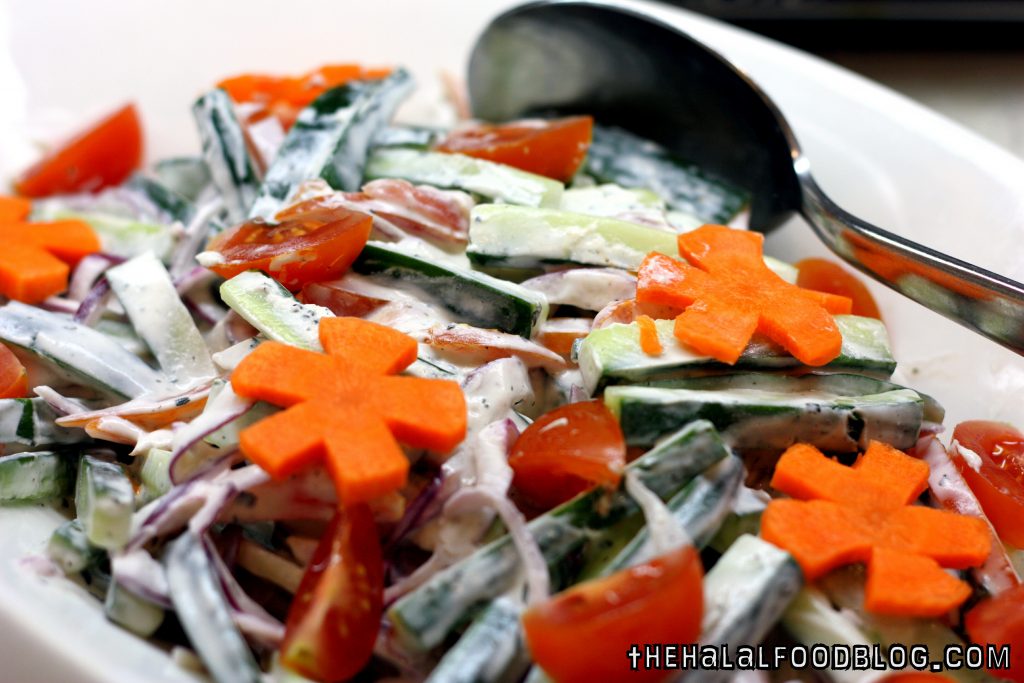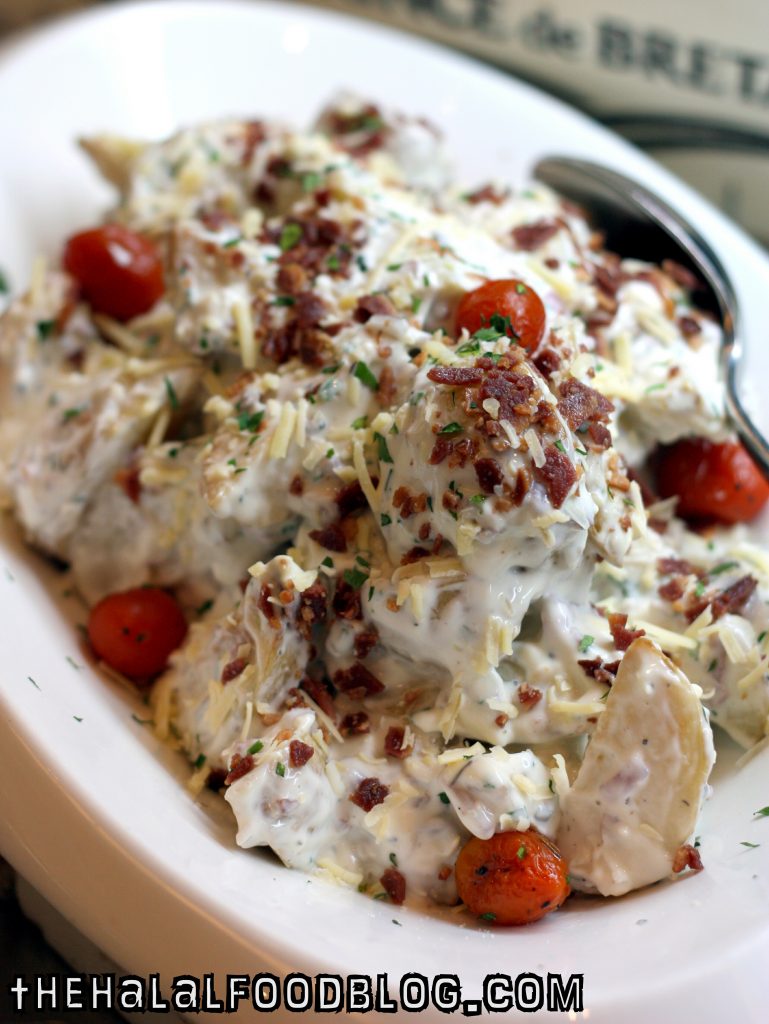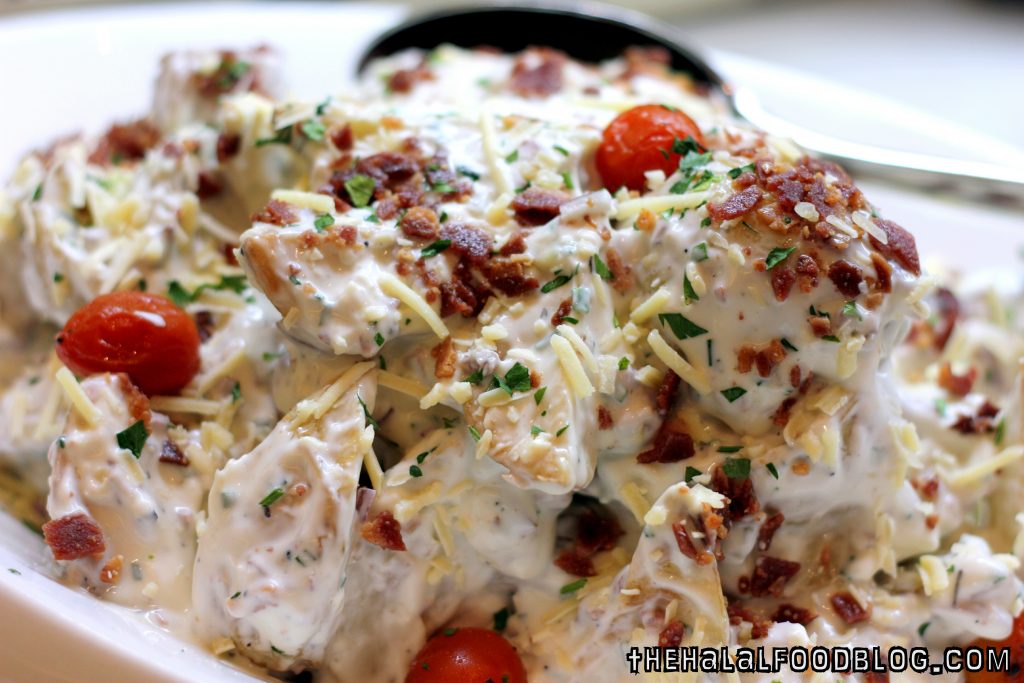 For the Salad and Starters line-up, we saw a few new dishes including variations of dishes we have seen before but a new twist here and there definitely brings a welcome craving to try out the new version of the dish.
The Chicken with Beans and Smoked Paprika seems like a simple dish but is brimming with flavours. Enjoy the texture of the beans with the pieces of chicken and the flavour of the smoked paprika is definitely evident in every bite.
If you love Potato Salad like I do then you're definitely not going to want to miss the Potato Salad with Mustard Dressing. Full-flavoured with a creamy Mustard Dressing that packs a punch but makes you want to have more, this Potato Salad is definitely a win!
The Cucumber Mint Salad with Yoghurt is best enjoyed with the Rice and other assorted dishes in the buffet spread. This is more of a side salad to accompany and compliment the flavours of the other dishes so be sure to enjoy some with the rest of the dishes!
Speaking of which, let's explore the main dishes!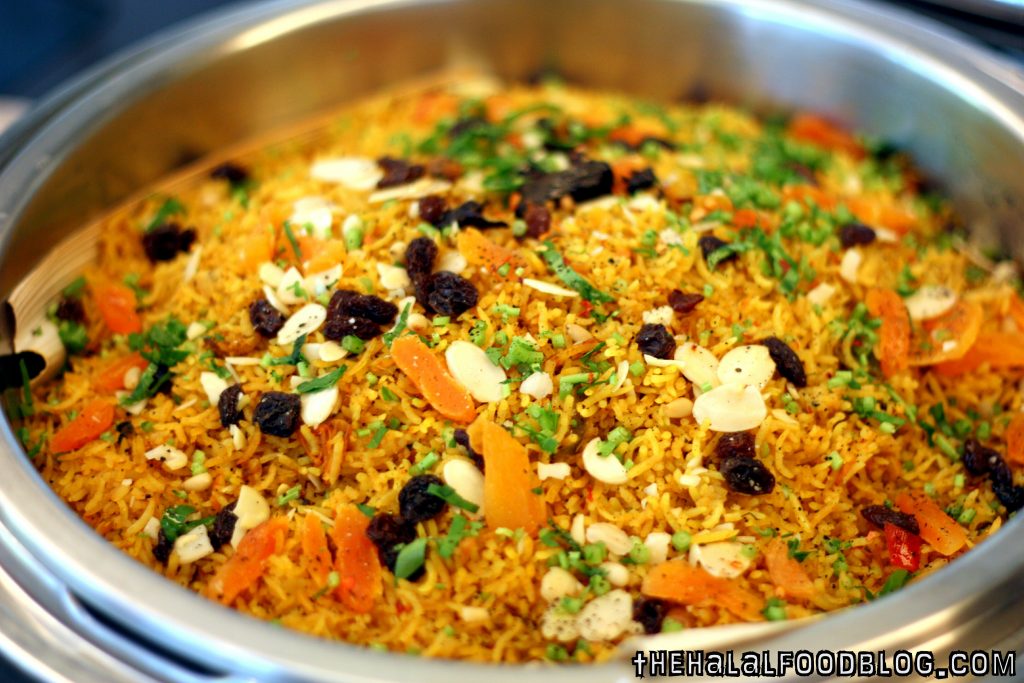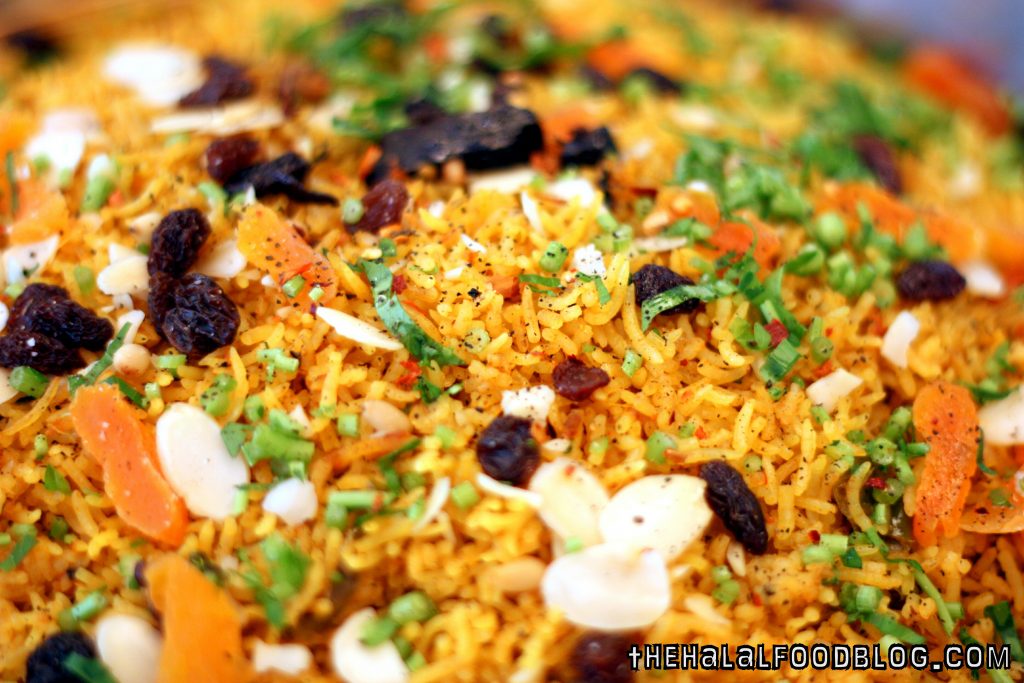 One of the two special Rice dishes created and perfected by 21 on Rajah's Chef de Cuisine, Faustino Jr, and his team is the 21 Spiced Basmati Rice which actually tastes as good as it looks!
Fluffy long-grain Basmati Rice is prepared and cooked with a special blend of spices which makes it so tasty that you not only enjoy it with other dishes but it also tastes great on its own! Some might call this a twist or cross between Briyani Rice and Mediterranean Rice. Well, whatever you want to call it, it's a must try!
The other special Rice dish specially created for the Rijsttafel Weekday Buffet Lunch is the Sultana Saffron Rice which was delightful with plump, sweet sultanas in ever scoop. These Rice dishes are on rotation on a daily basis for the Rijsttafel Weekday Buffet Lunch by the way.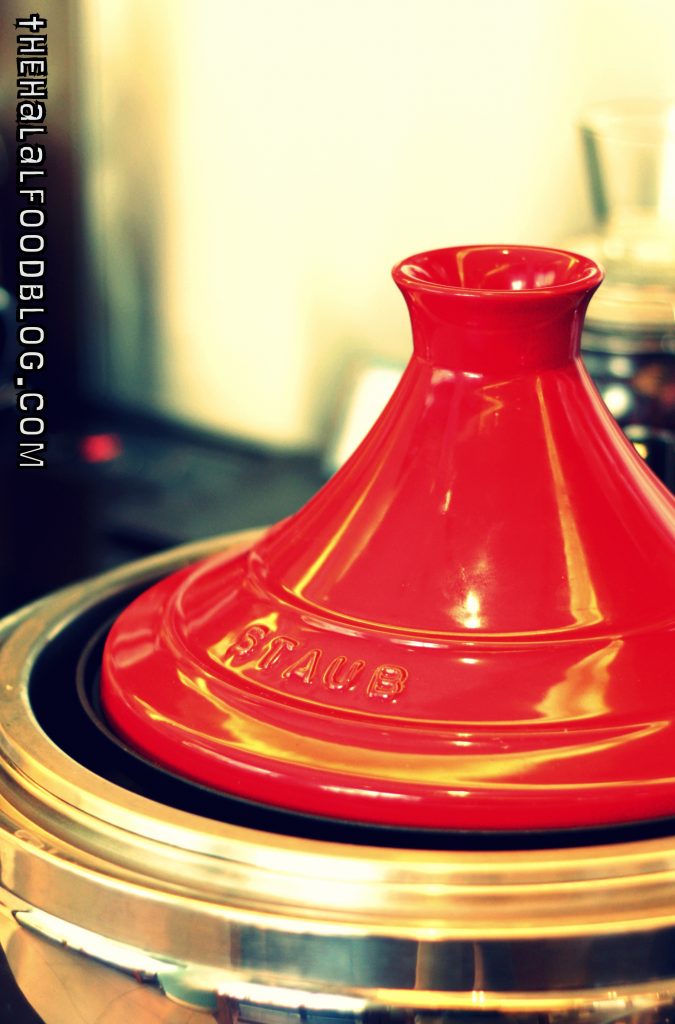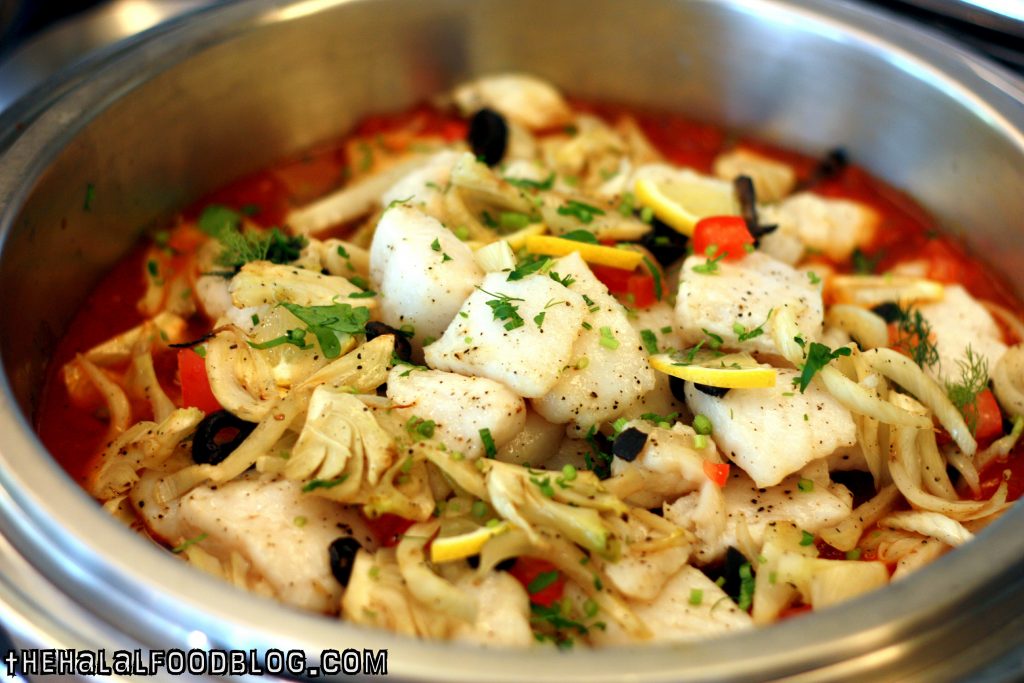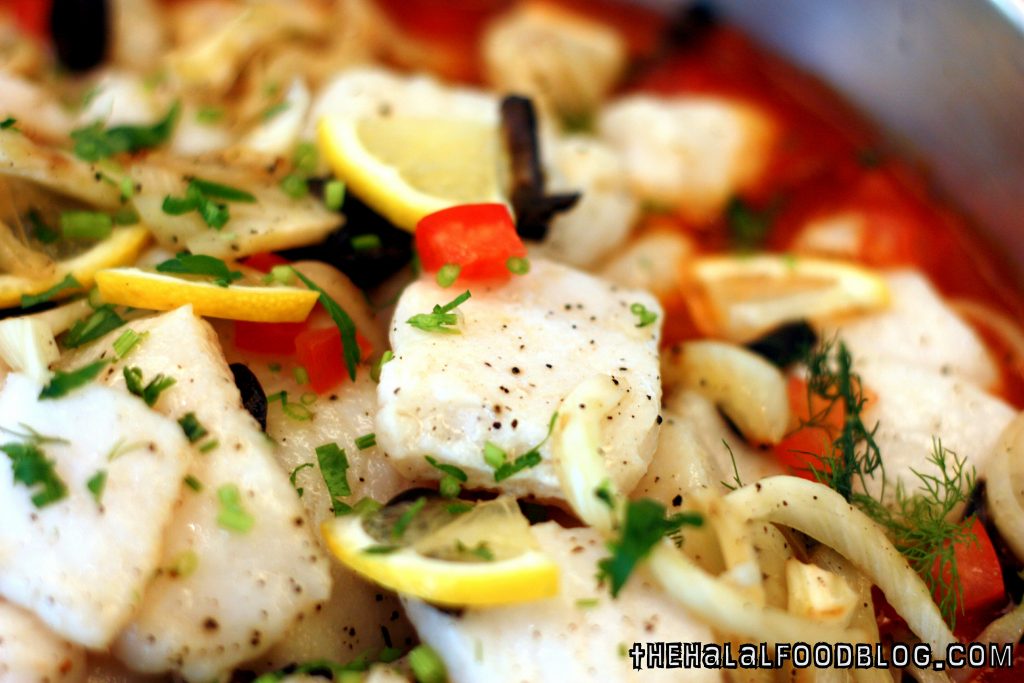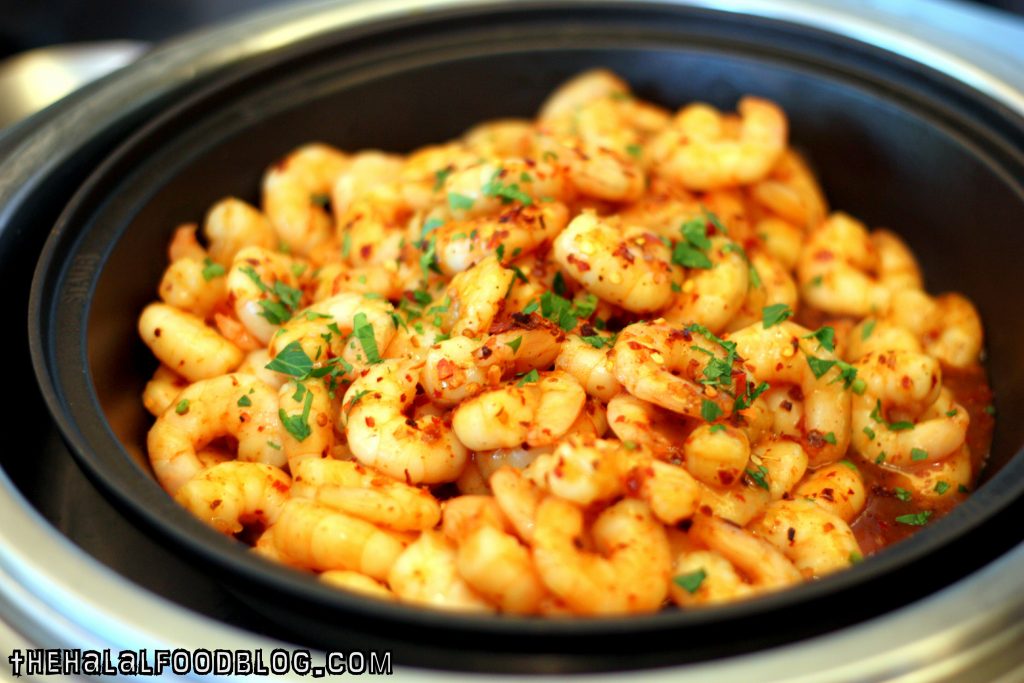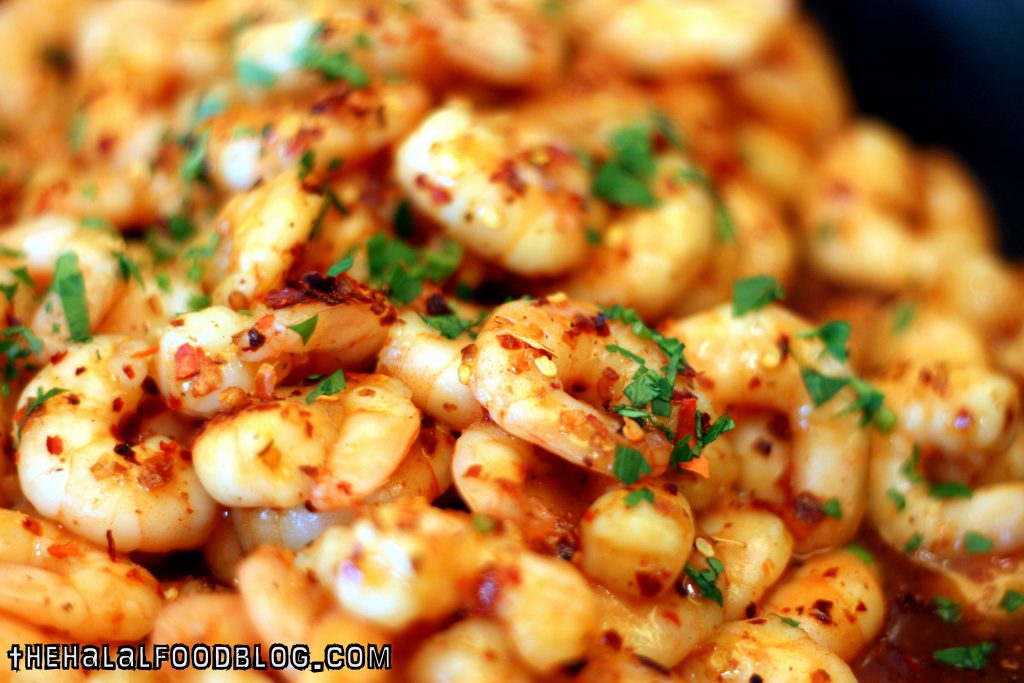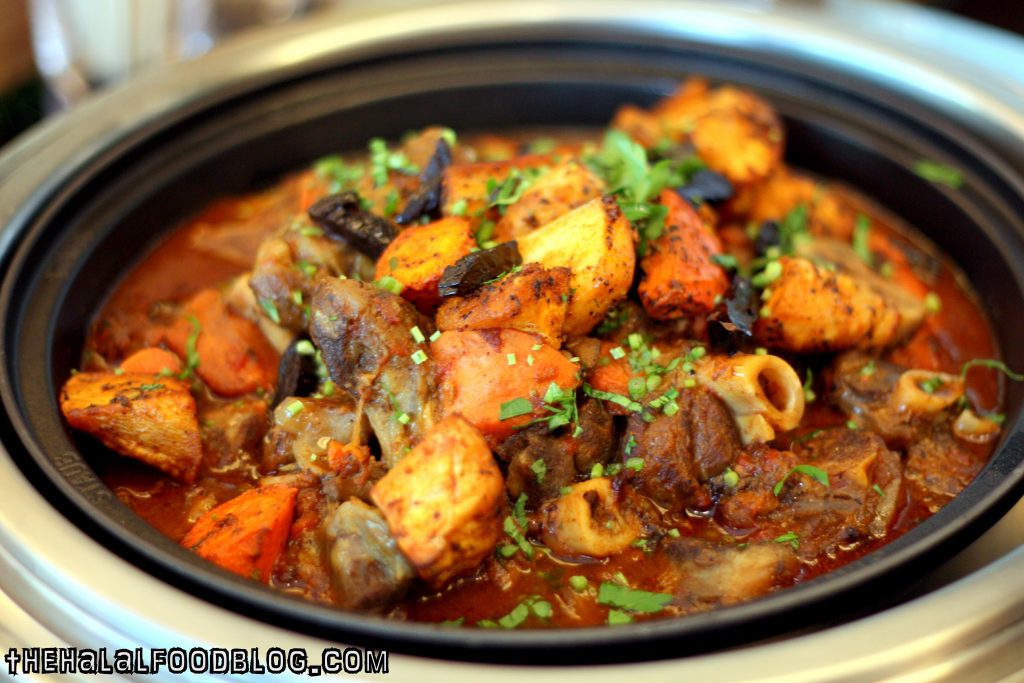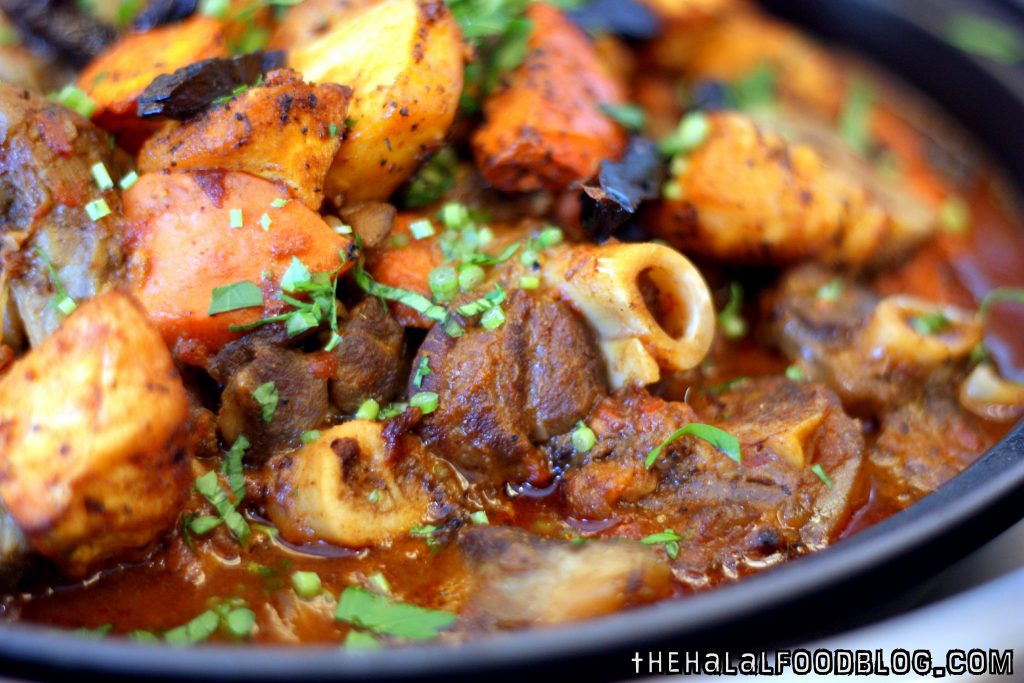 Tagine cooking is a method that ensures that flavours are strong and well-infused into the ingredients and if there is any meat or proteins in the dish, it's going to be cooked really well and tender. Absolutely love Tagine cooking!!
No less than 3 different Tagine dishes when we visited!
The Lamb with Dates And Spices Tagine was absolutely sedap with the tender lamb pieces marinated and cooked in spices. Cooked with the lamb bones in there so you know it's going to be packo with yummy flavour and the dates give it a bit of a (welcome) sweet finish to the dish. Goes great with the 21 Spiced Basmati Rice and/or Sultana Saffron Rice!
The Dory with Olives Tagine is a bit milder in flavour but still tasty no less and is sure to appeal to those who enjoy fish dishes.
The Prawns Tagine is also bound to be a favourite with many. Prawns de-shelled and cooked til perfectly tender with some spices. I'm thinking there is some… Sumac in there? Looks spicy but it's not going to overpower your tastebuds so don't worry you will still enjoy the flavours of the other dishes too LOL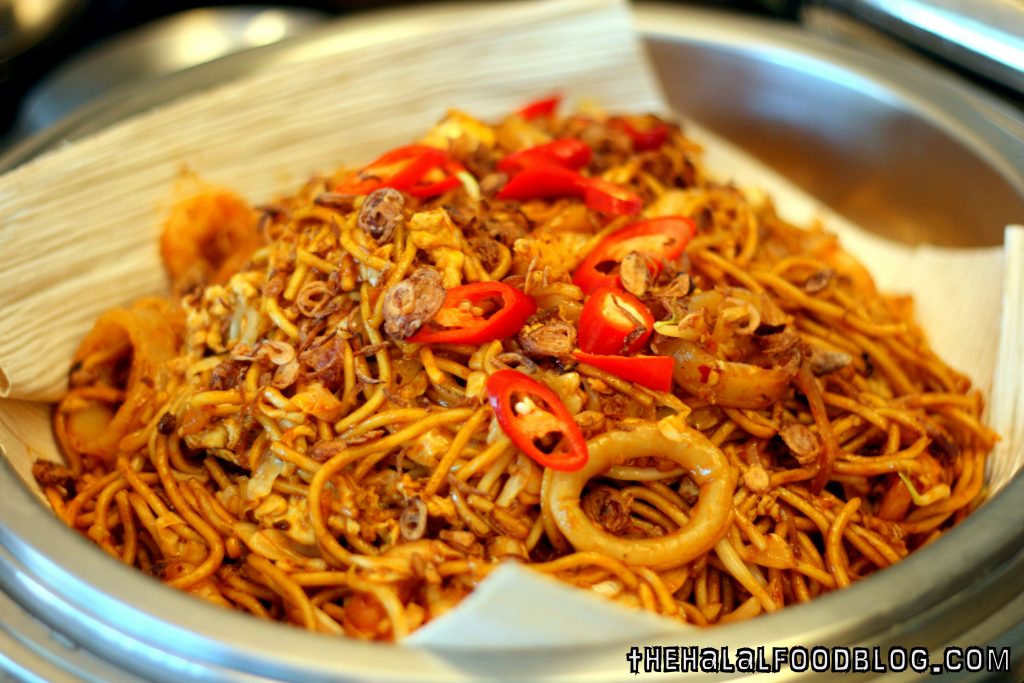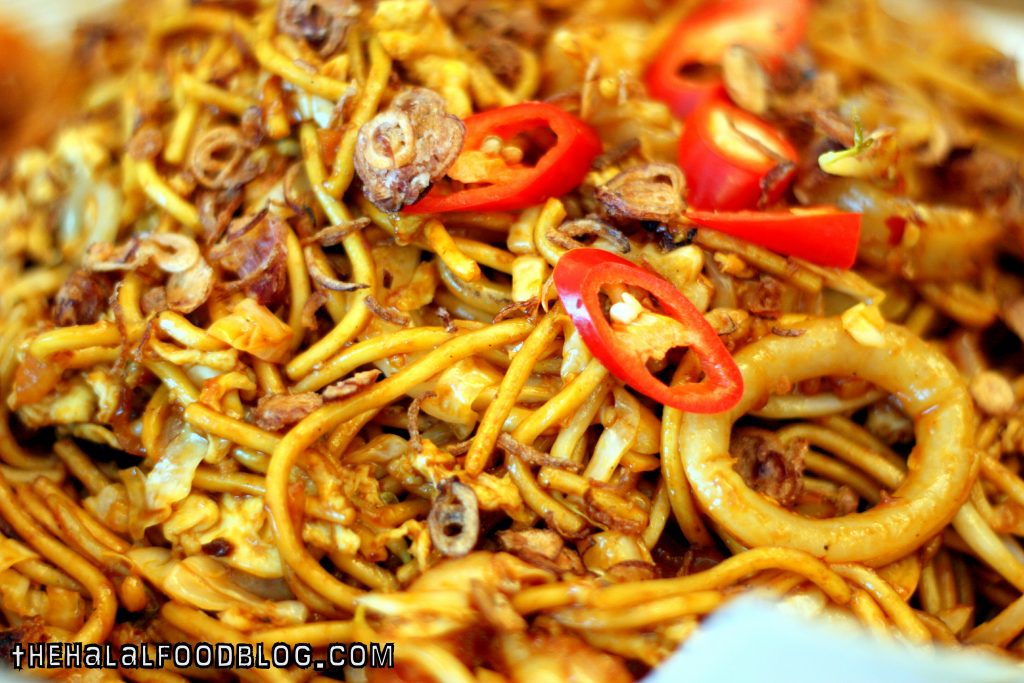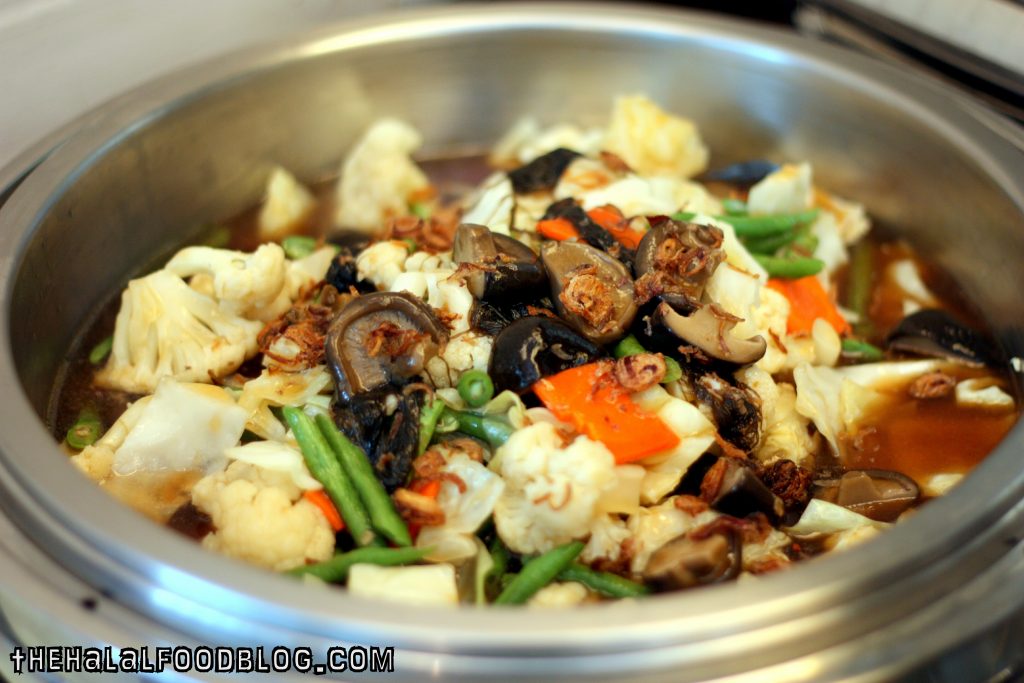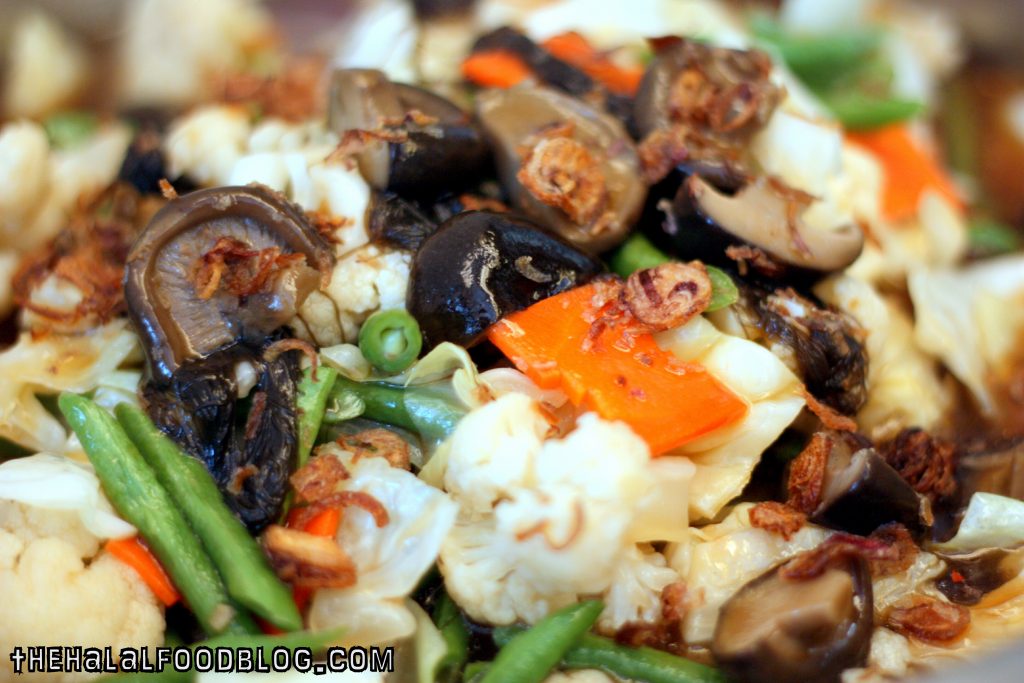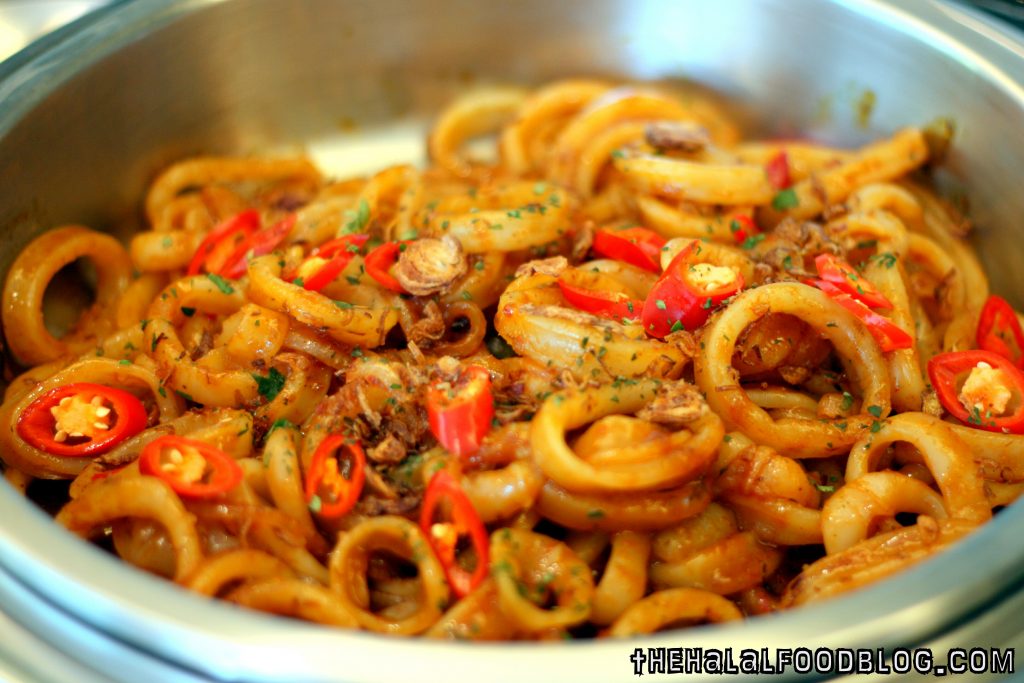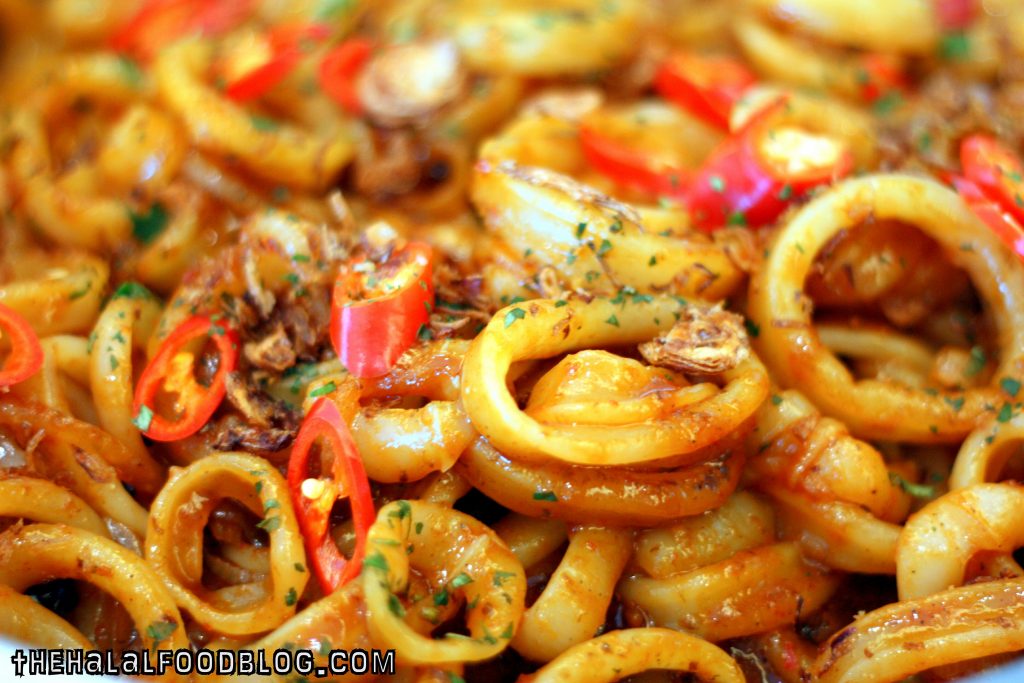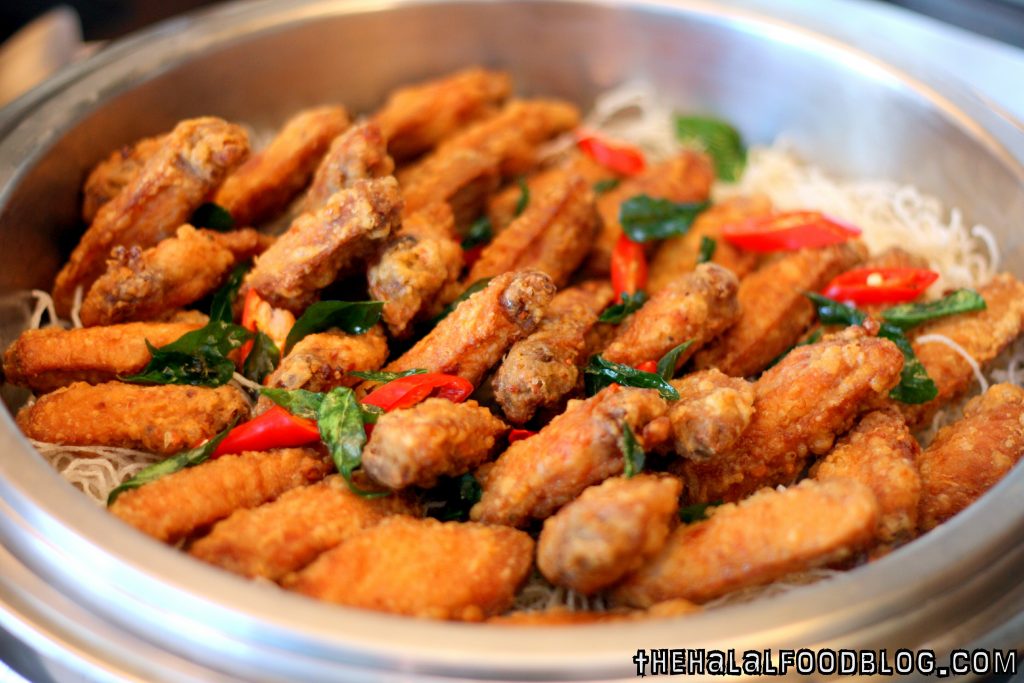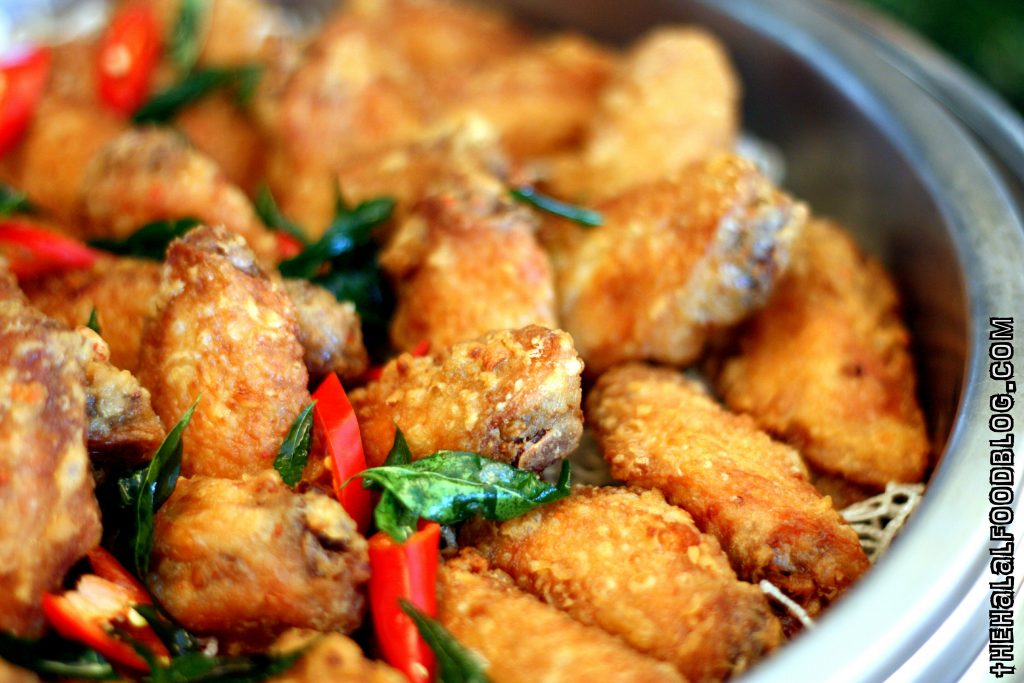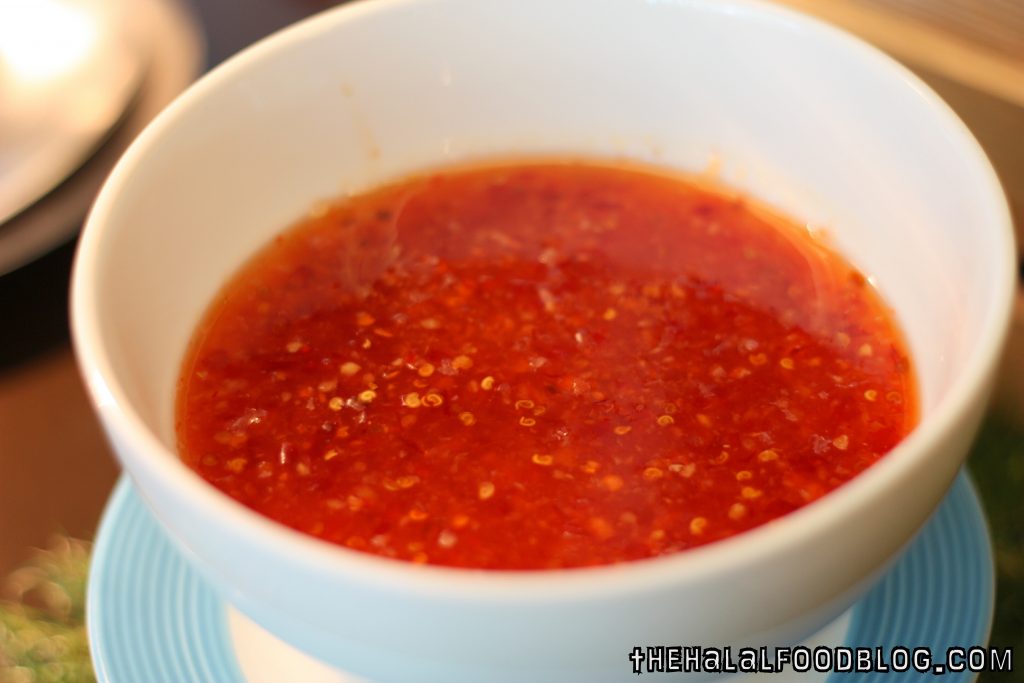 If you'd like more than just Rice though, try the Seafood Mee Goreng which is yellow noodles fried up with seaffod such as squid and prawns for a simple but satisfying serving.
If you would like even more squid, go for the Sambal Squid! The calamari rings are cooked and tossed in a spicy chili sambal that will make your mouth water! In fact, my mouth IS literally watering when I think about it LOL wah must be really something special!
And when you have rice with dishes, don't forget to eat your veggie! Here, we enjoy it on the form of  good ol' traditional serving of Chap Chye! The traditional dish of mixed stir-fried vegetables is something that is familiar and definitely a simple comfort food everyone can identify with.
And last but definitely not least is the Deep Fried Chicken Wings! Crispy and golden brown and absolutely a must-have! And don't forget the sweet and spicy dipping sauce! I don't think I need to say more… go for the chicken wings!!!
They also have 'Live' stations where your order of either Laksa or Prawn Noodles Soup is prepared fresh to order!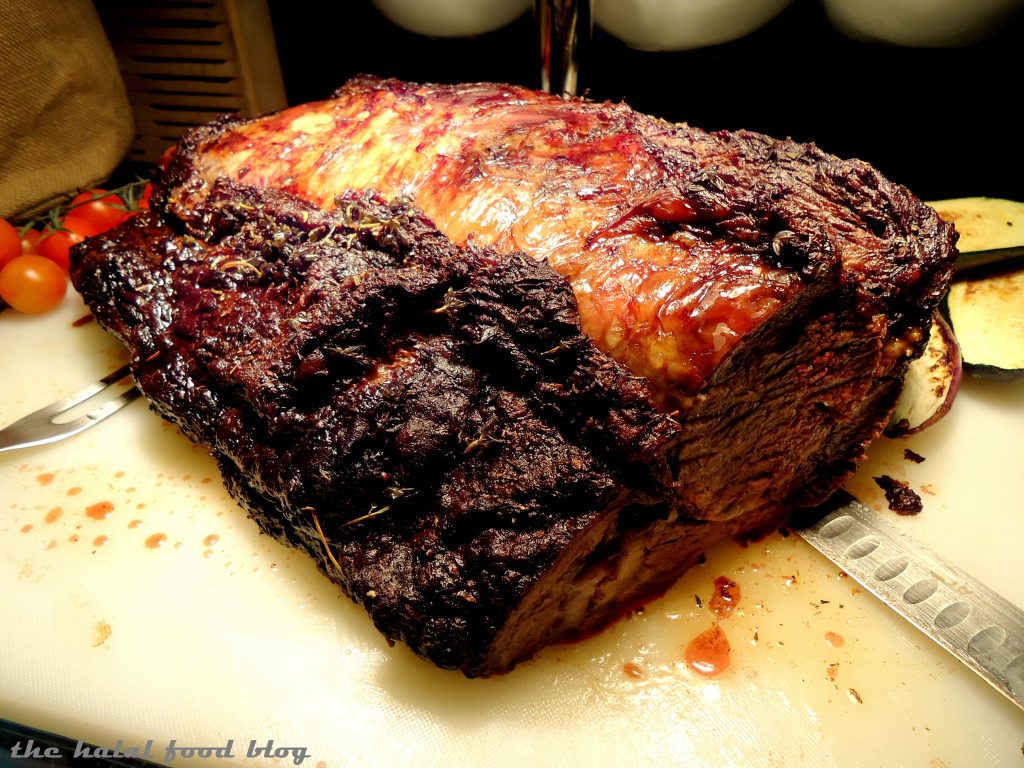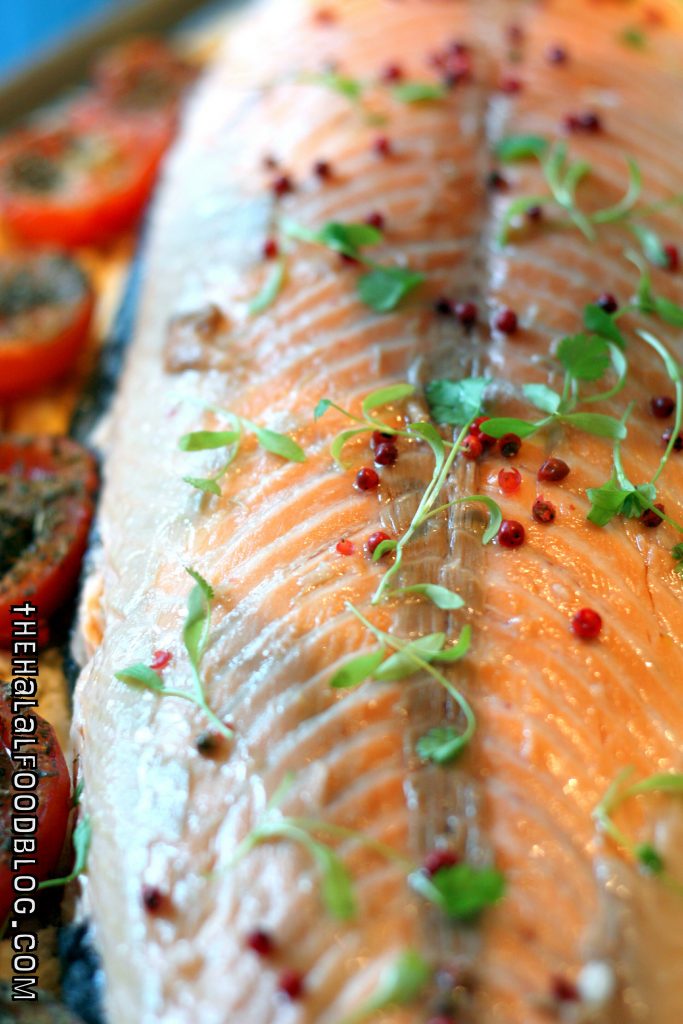 Just because it's a lunch buffet doesn't mean they are not going to bring out the BIG dishes!
Told you that 21 on Rajah was serious about their buffet and they are the real deal!
Enjoy the famous 21 on Rajah US Prime Ribeye Roast Beef during your lunch buffet!
Did you know that the US Prime Ribeye Roast Beef was not always a mainstay on the buffet line-up even for dinner? It was a rotational item but it was so popular and people kept requesting for it that 21 on Rajah made it a regular item on their dinner buffet line-up!
Well, it's on rotation for the lunch buffet but you still get the chance to enjoy this flavourful and amazing roast beef!
Besides the US Prime Ribeye Roast Beef, you could also enjoy the Roasted Lamb Leg with Spices (which we didn't get to snap a photo of sorry!) and also the Slow-cooked Rock Salt Salmon with Mustard Dill Sauce.
Fans of Salmon will definitely appreciate this dish because the minimal seasoning and the cooking method of salt-baking means you get to enjoy the natural flavours of the salmon. Kudos to the 21 on Rajah team for going through great lengths to prepare such an amazing spread!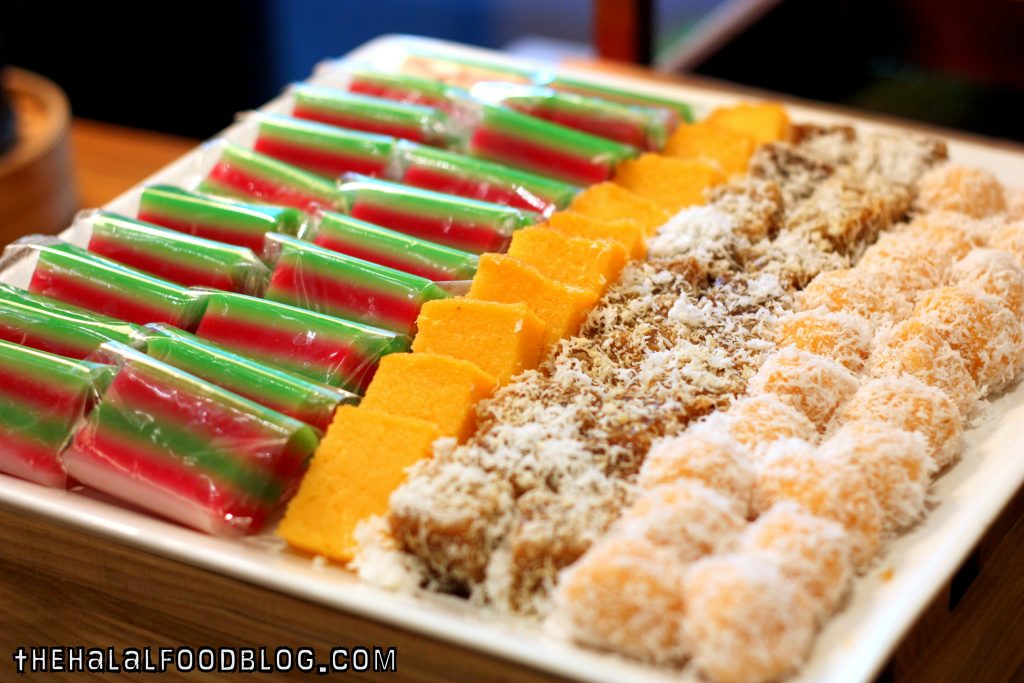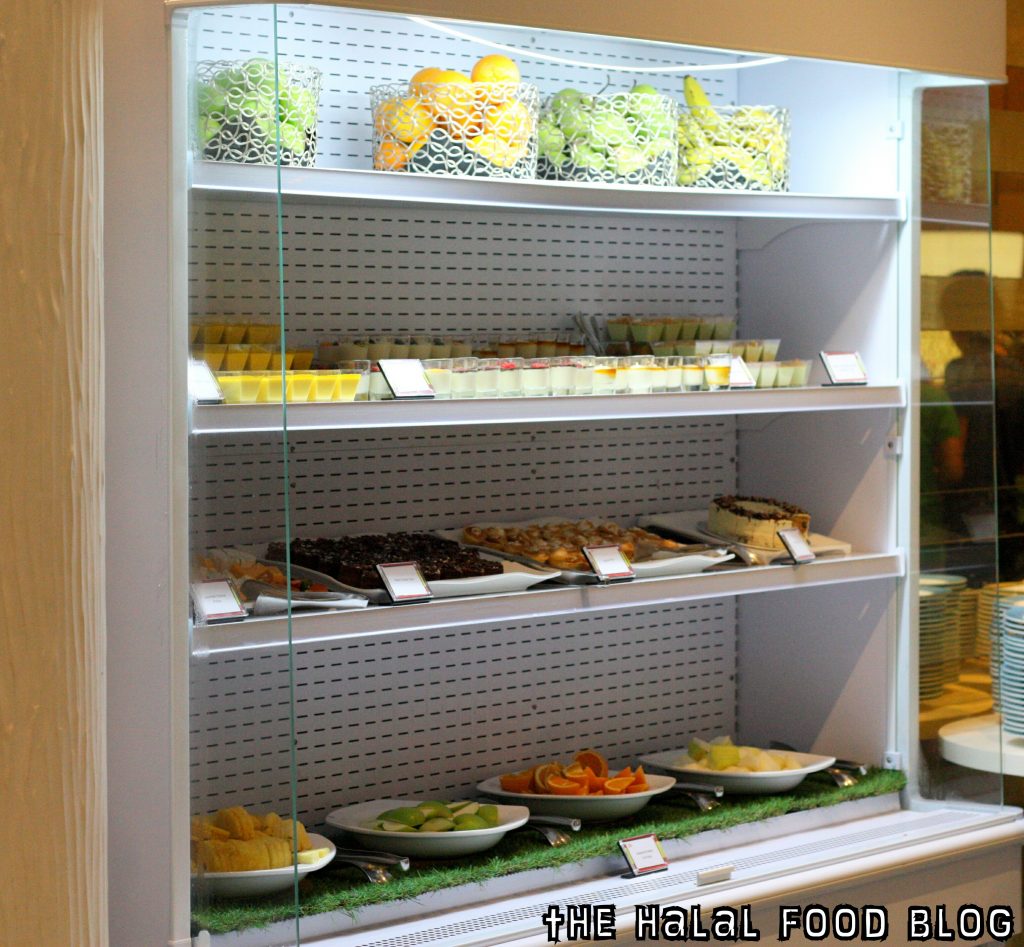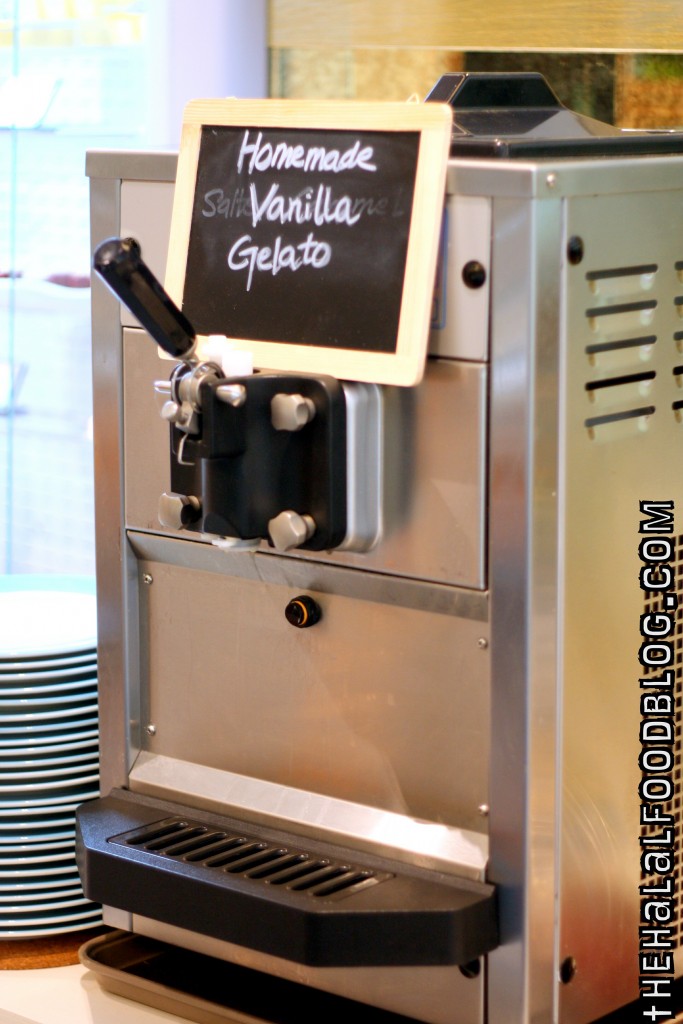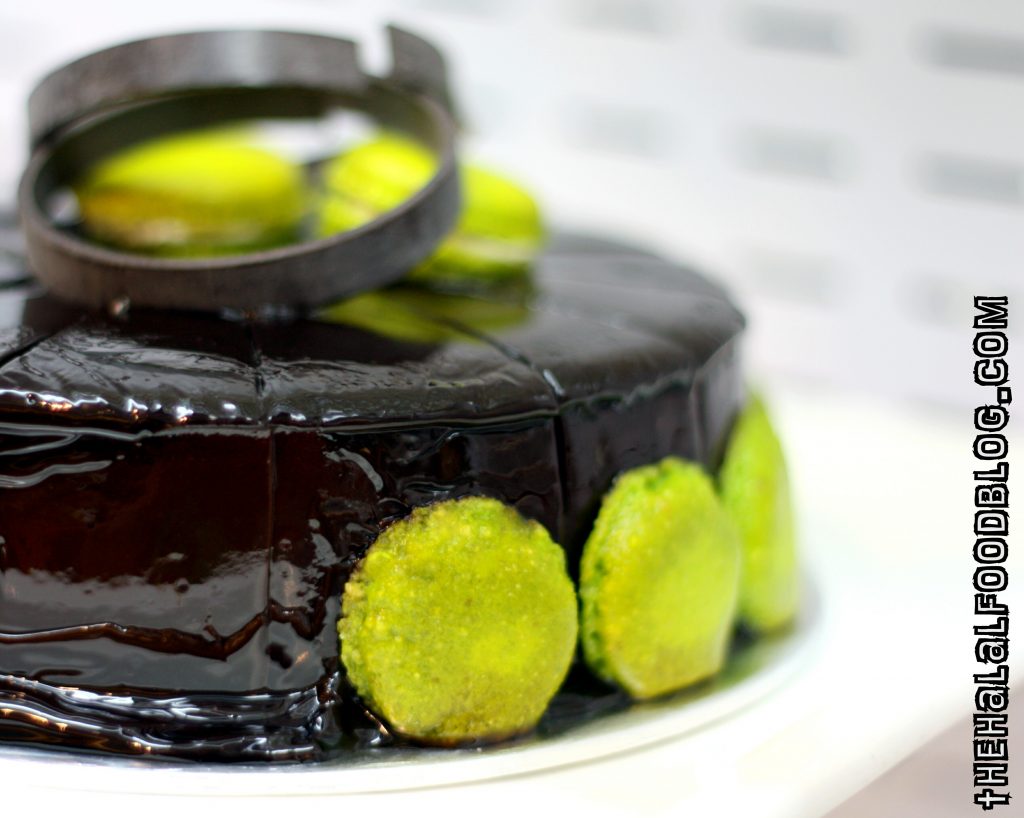 And once all done with the main dishes, it's time for dessert.
Even though you're probably already stuffed with all the delicious food, there's ALWAYS space for some dessert right! LOL
Check out the selection of fruits and cakes including the Cake of the Day! When we visited, it was this rich and decadent Chocolate Pistachio Cake. A total win in my book! They also have an assortment of Nonya Kueh to enjoy as well!
Who can resists some ice cream right? Well, not just ice-cream but Gelato that you get to dish our yourself! Also comes complete with toppings like mini-marshmallows and chocolate sprinkles!
A very welcome addition to the buffets at 21 on Rajah was the introduction of beverages to the line-up.
Enjoy a hot cup of coffee or tea or even an icy cold beverage to quench your thirst as you enjoy the buffet! And I know that I've said this before but I will say it again – if you see Bandung on the line-up, GO FOR IT! YOU MUST HAVE THE BANDUNG!! Trust me 🙂

So for the Rijstaffel Weekday Buffet Lunch, we're looking at $30++ for adults and $15++ for Children.
Buffet timing for lunch is 12pm til 2.30pm. Plenty of time to enjoy!
Well, there you have it! Quite a spread awaits you at 21 on Rajah even during lunchtime!
I'm pretty sure there are more dishes which are on rotation that we didn't manage to see when we visited so the spread is even bigger than we know! Definitely a good thing!
So 21 on Rajah continues to push the boundaries of a quality Halal-certified buffet at a very attractive price. Definitely one of our favourite places to visit and I think it's easy to see why 🙂


You can make reservations for 21 on Rajah via Chope!
Just click on the BOOK NOW button and  you're one step closer to enjoying all the yummy food at 21 on Rajah!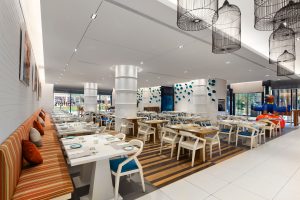 21 On Rajah

Days Hotel At Zhongshan Park
1 Jalan Rajah

Tel: 68086868
www.dayshotelsingapore.com
All information (including prices, availability of item on menu and Halal status of establishment) are accurate at the time of posting. All photos used in this site are property of The Halal Food Blog unless stated otherwise.
---
21 on Rajah offers 15% off for all FRIENDS Card holders. Advance reservation is required. Discount is not valid with any other discounts or promotions. Discount is not valid during eve of Public Holidays, on Public Holidays and other special occasions. Blackout dates apply.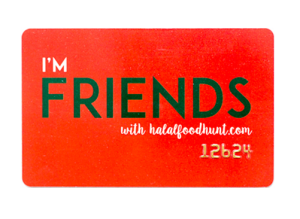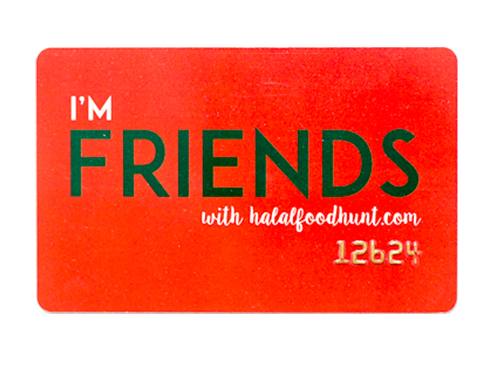 Get your FRIENDS with halalfoodhunt.com Rewards Card now at only $18/year and unlock discounts at over 60 halal restaurants, cafes, bakeries including online e-commerce businesses in Singapore. For a full list of where you can enjoy your card, click here.