I remember the first we ever visited 21 on Rajah.
It was February of 2014 when I visited with my heavily-pregnant Darling Wife (she was like 7+ month pregnant if my math has not failed me) and a buffet seemed like a great idea since we were both eating and craving a lot of food.
Okay, you got me. It was just me who was eating and craving a lot of food.
Well, time really flies because it doesn't even seem that long ago to be honest.
Wait a minute. It literally was not that long lah LOL it's like just under 2 years ago!
Well, then it makes it even more amazing that we have visited 21 on Rajah so many times since that first visit. Some of those visits you can read about on this blog but there have been many other times where have visited and enjoyed great feasts to celebrate various occasions from birthdays to anniversaries to even Christmas/New Year's!
But even then, there's still more to 21 on Rajah than you may realize and this is a prime example.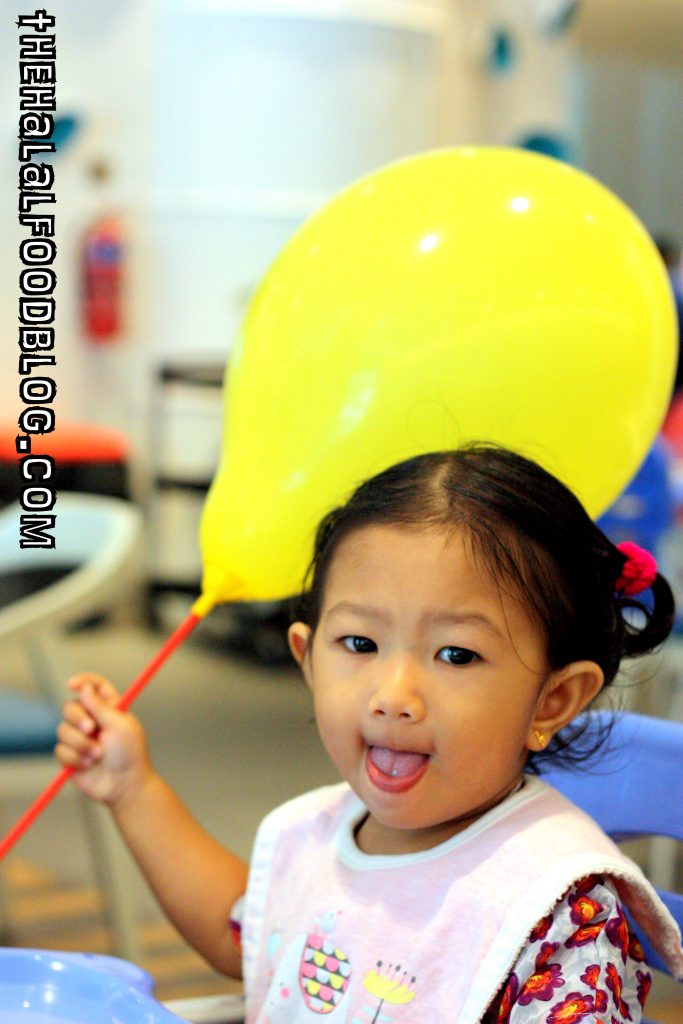 DID YOU KNOW – one of the things 21 on Rajah is known for is actually their Brunch sessions where there is actually a supervised activity corner for the kids? Yep! And this is nothing new eh by the way so don't act so shocked LOL it was even mentioned in our very first post ever about 21 on Rajah!
Well, you will be glad to know that this feature is not only still available but it's bigger and better than ever!
And now, since we have our Darling Princess with us, a supervised section for kids is definitely a good thing so that Mummy and Daddy can have some quality and worry-free time with some good food too!
So what exactly do they have in store for the kiddies?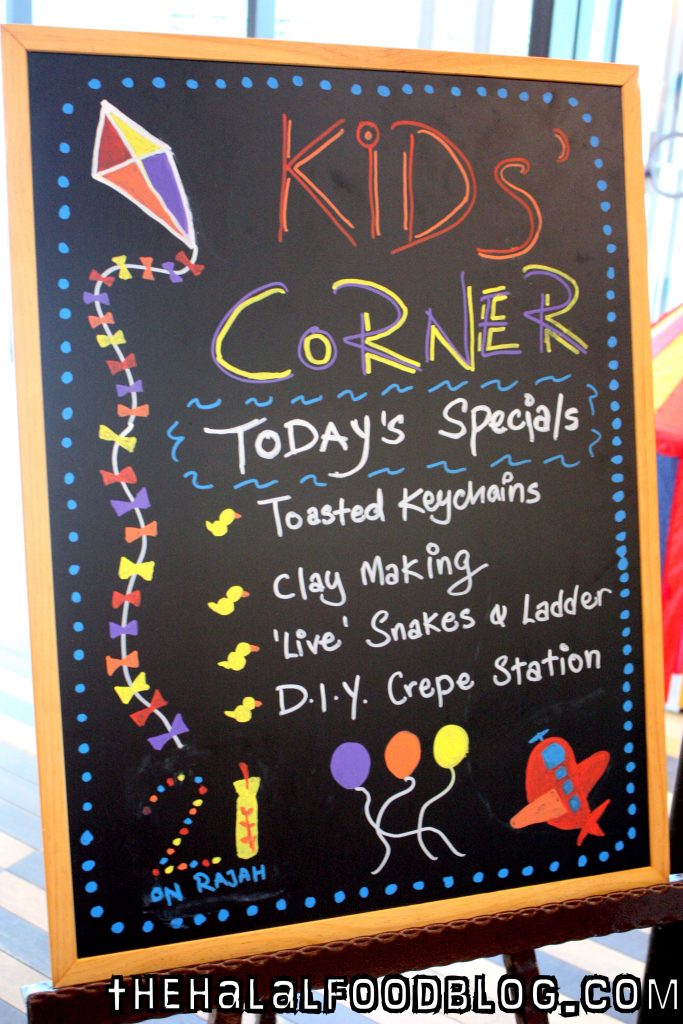 They actually have some pretty exciting stuff! I'd be really happy if I was a kid about to enjoy LOL
The activities vary from weekend to weekend but safe to say it's bound to be loads of fun.
They have got some great colouring activities which is always great (I LOVED colouring when I was a kid) and of course they get to take home their masterpiece! Great chance to get those creative juices flowing.
Another great activity we saw that weekend was a 'LIVE' Snakes and Ladders game! Like literally the kids were the tokens on the board and they even had this giant dice to roll LOL
What I personally liked about this activity was that because all the kids play the game together, it was a good chance for them to socialize with the other kids around instead of just playing by themselves all the time. And it was nice to see them all playing together and taking care of one another too!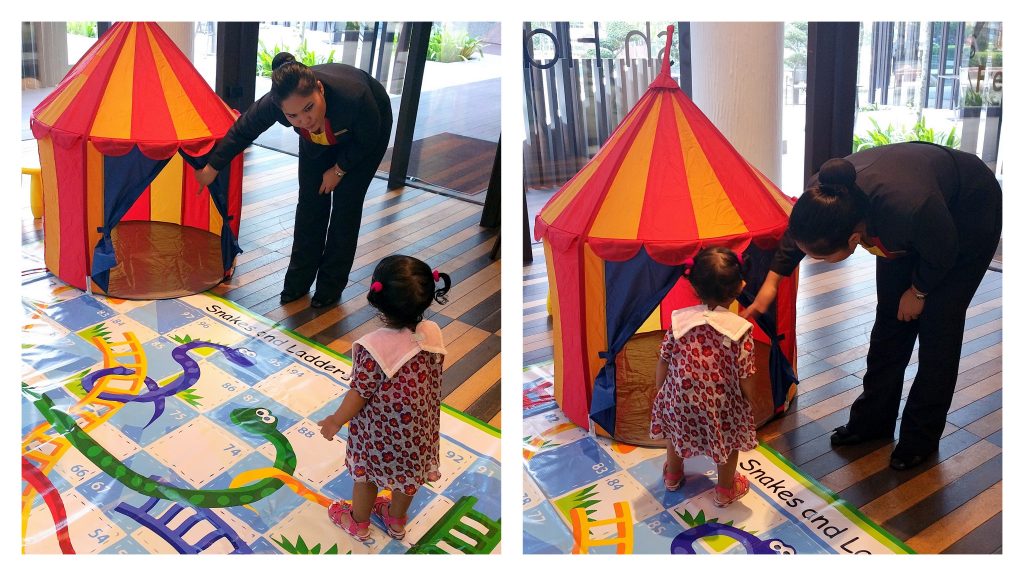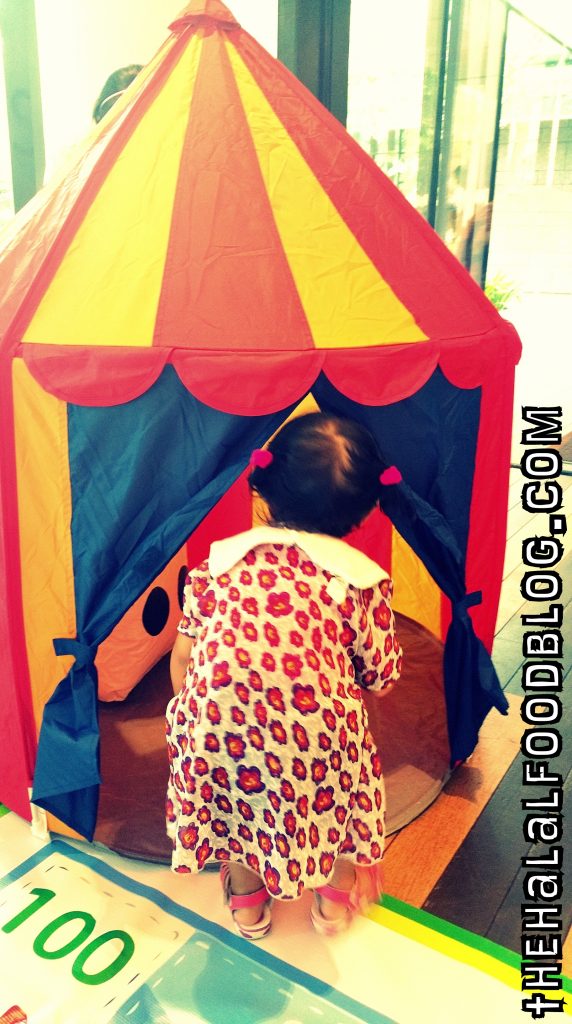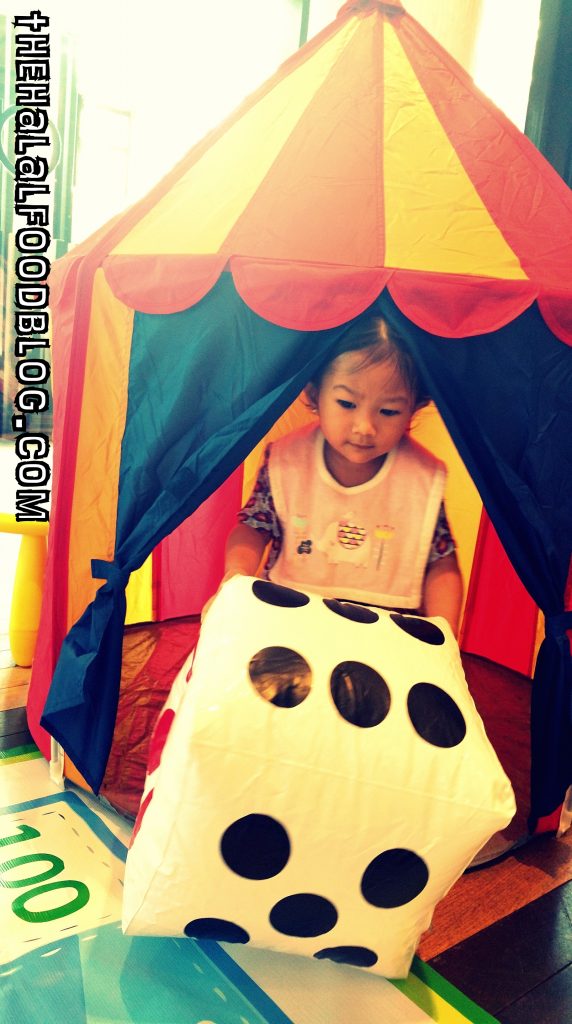 They also got some area for the kids to explore on their own too. Our Little Princess took awhile to get comfortable but once she was in the zone, she totally conquered LOL so proud to see her exploring the little tent on her own!
Oh and besides the colouring and drawing etc, they also have special activities involving crafts too! I guess it varies from weekend to weekend as well but this week there was keychain crafting and also clay making too! Kids can take home their crafts of course! And looks really good too! Something to display proudly at home!
Needless to say, nobody is going hungry at 21 on Rajah and that includes the kiddies too!
There's a whole special section set up JUST FOR THE KIDS! Well, they've got to keep their energy up with all the fun they're having right?
Besides all the snacks and chocolates and all that there's also stuff from the buffet like Crepes, Muffins, Pancakes and Waffles too!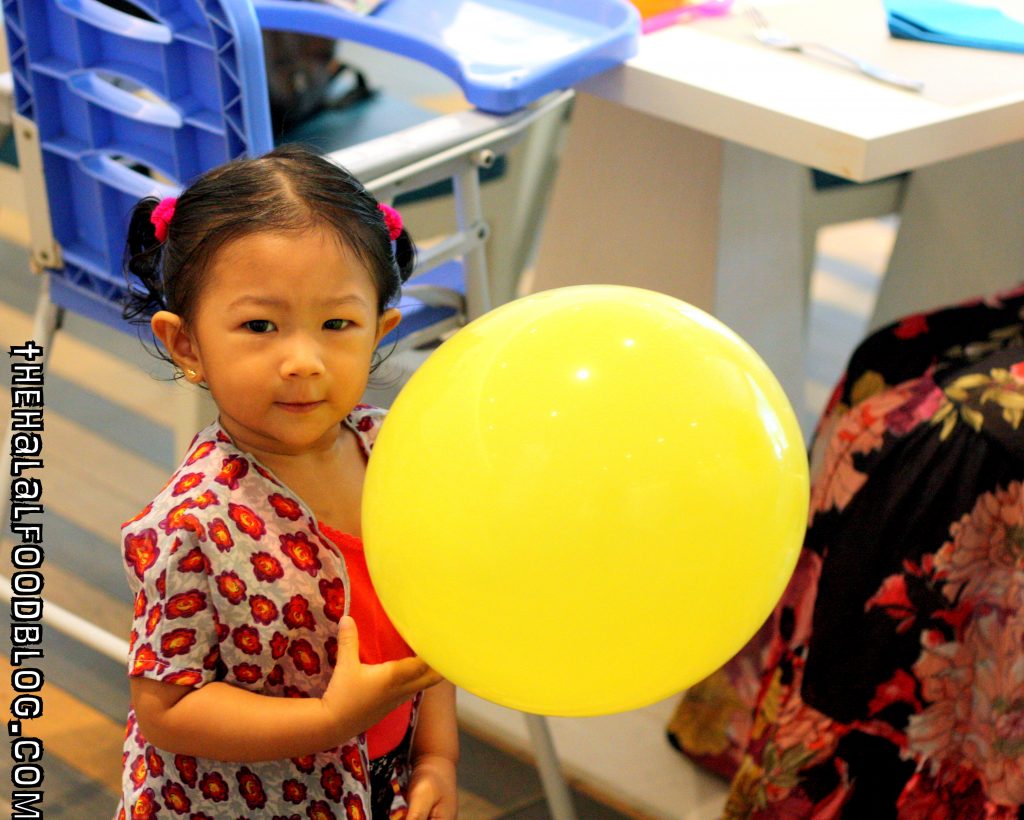 And while all this is happening, the adults can literally ROC (Relax One Corner) because all that is supervised! The kids are in good hands! Take a breather and have some good food (yeah we will show you what's in store in awhile!)
In fact, 21 on Rajah also has some special packages that are specially catered for kids. That includes baby showers and kids' birthday parties too! In fact, it can be any event where there will be lots of kids LOL! They can customize everything and it's really affordable too! Look out for the details at the end of this post!
In the meantime, while the kids enjoy, let's see what the adults can enjoy at the buffet line!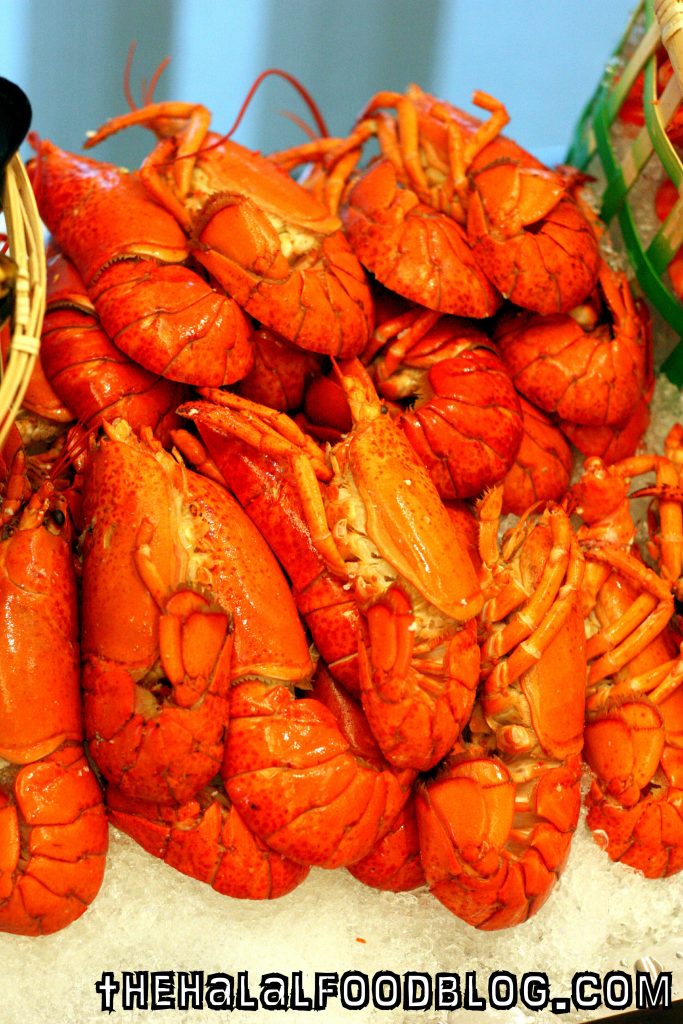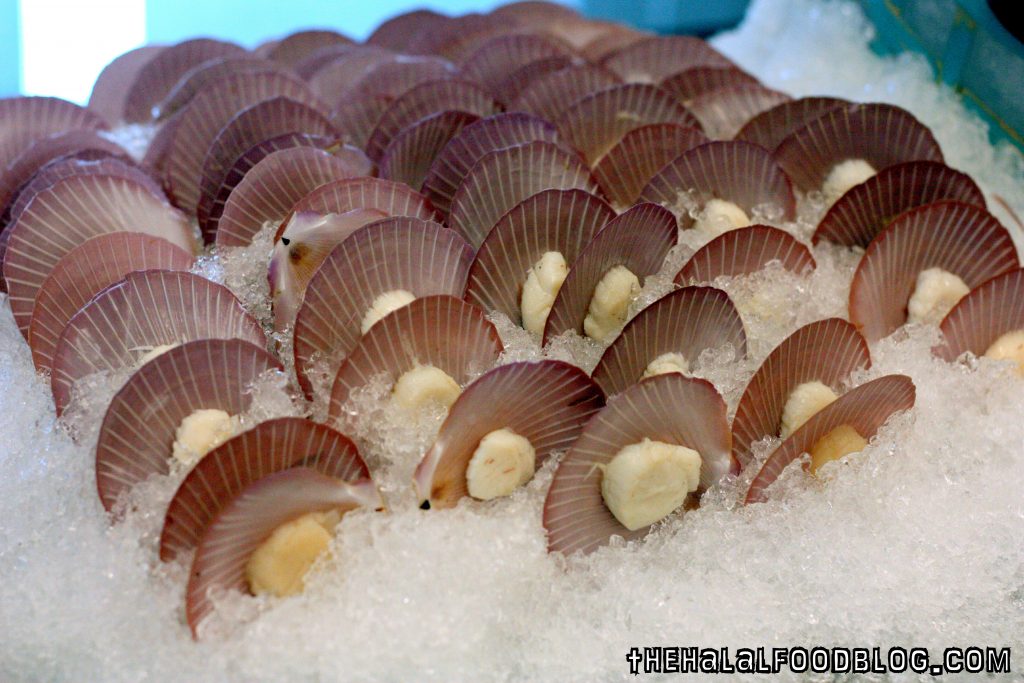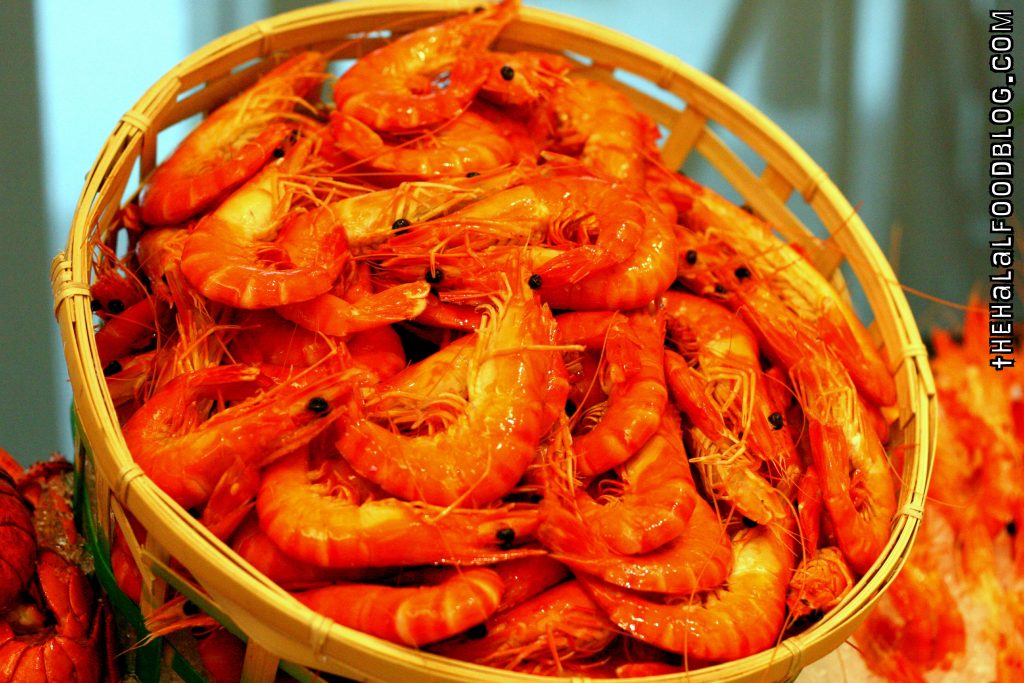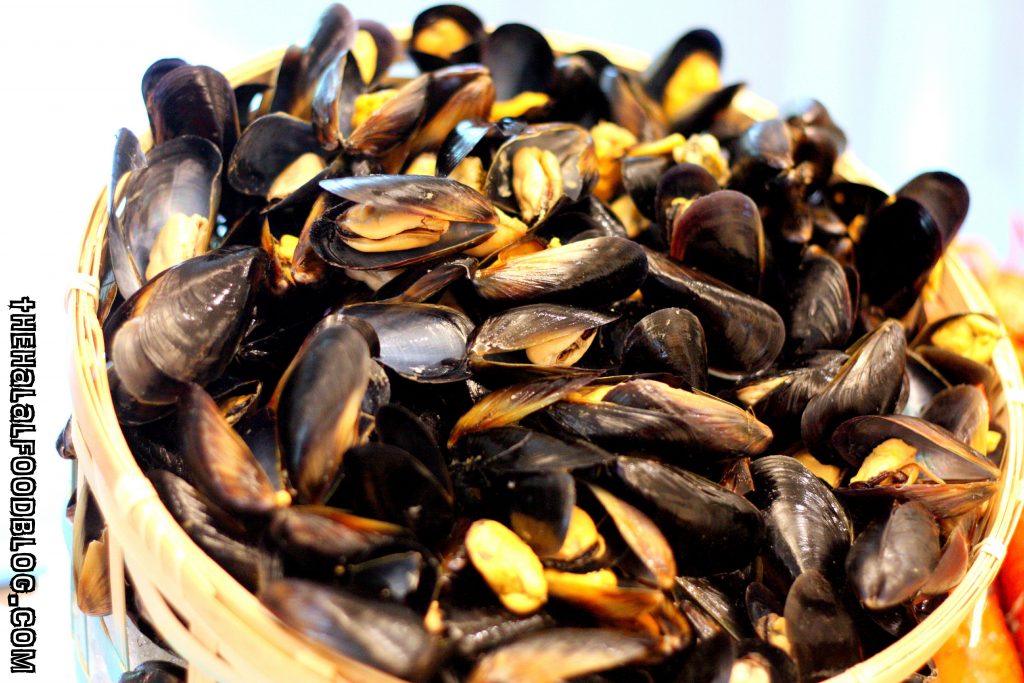 Yeah it's brunch but it's still a really big spread! After all, it's pretty much like lunch lah so you can expect a lot of your favourites okay! It's not just gonna be like only pancakes or eggs benedict – there are so many choices!!!
Starting already kena LOBSTER lah how like that you tell me LOL power to the max. Plus all your favourite cold seafood spread, makan to your hearts' content.
There's also the salads station and sushi too!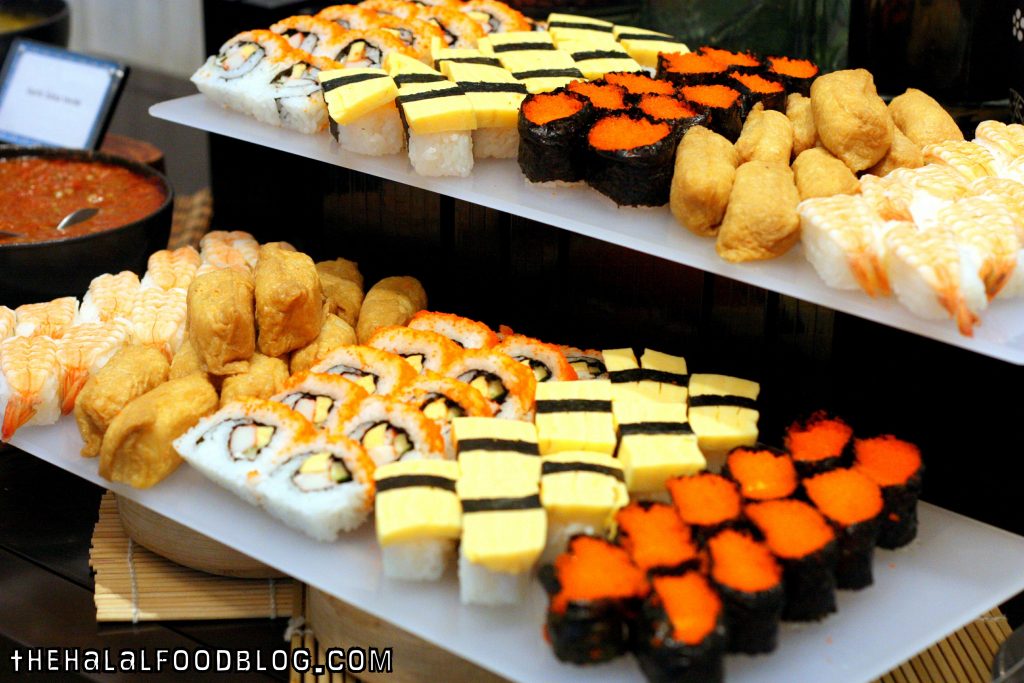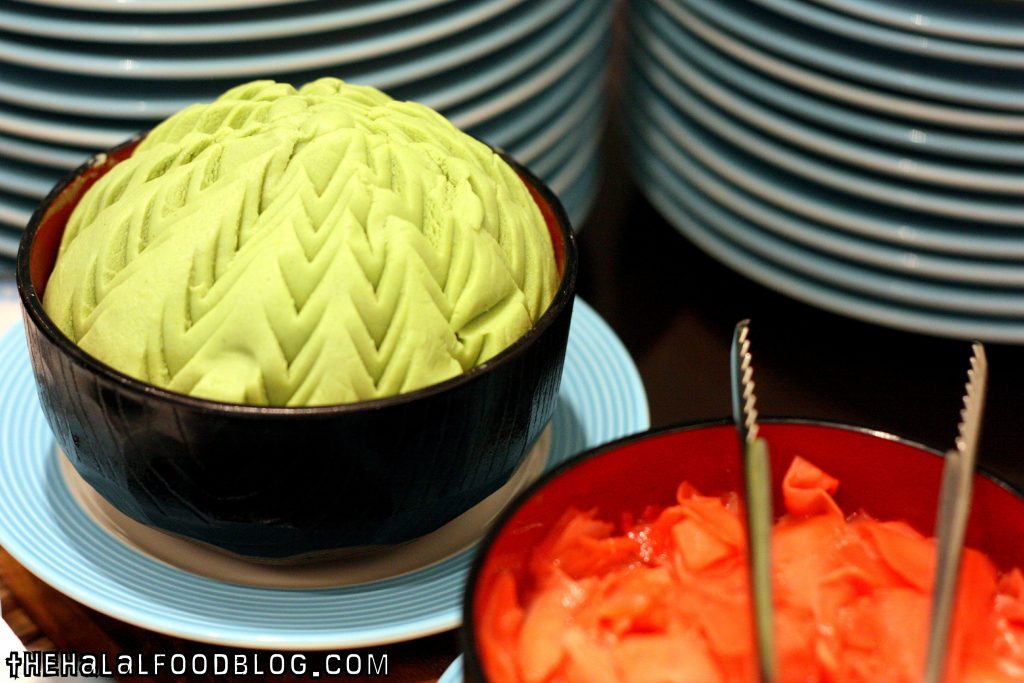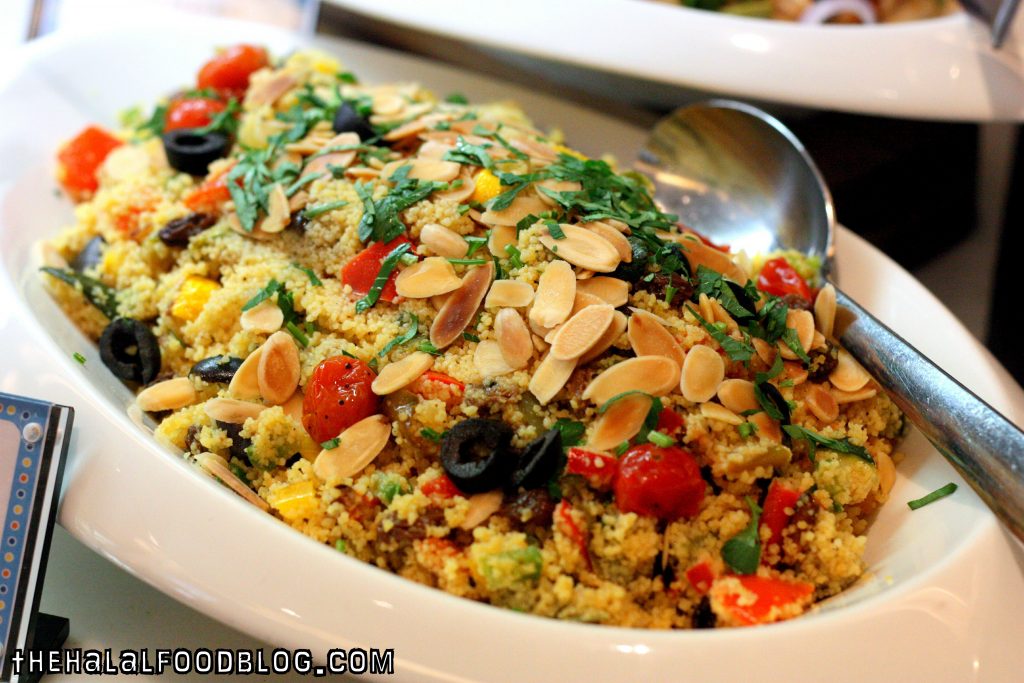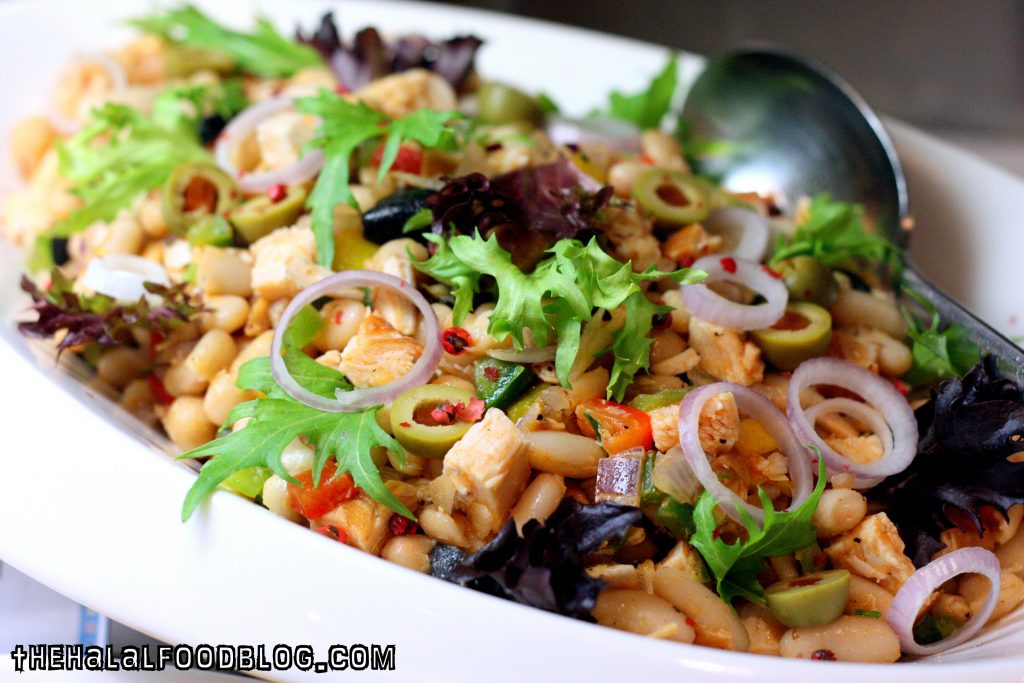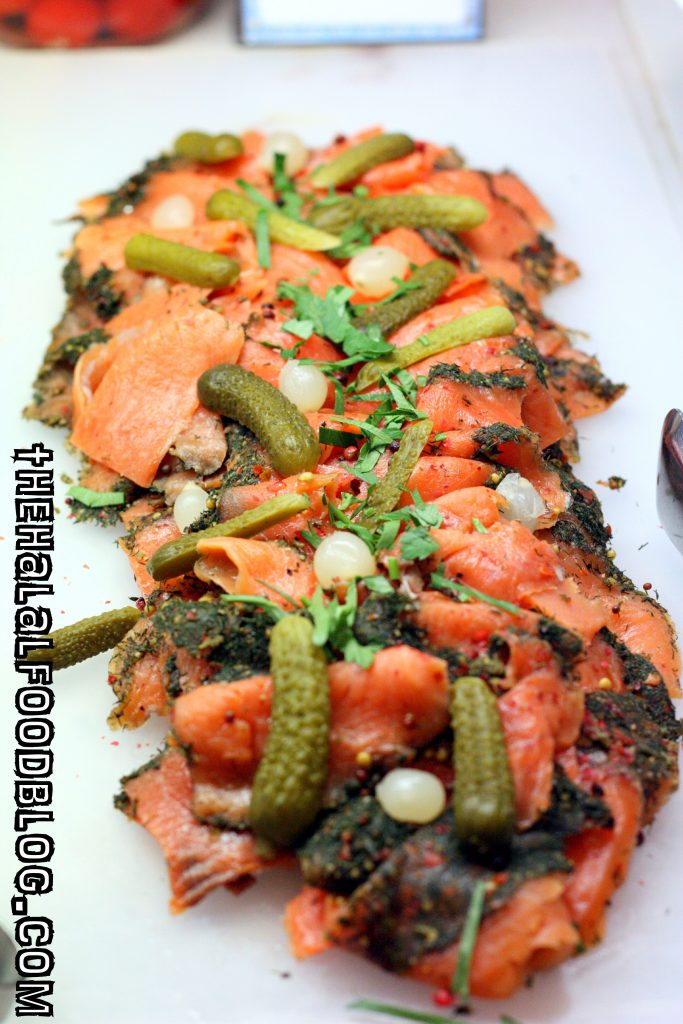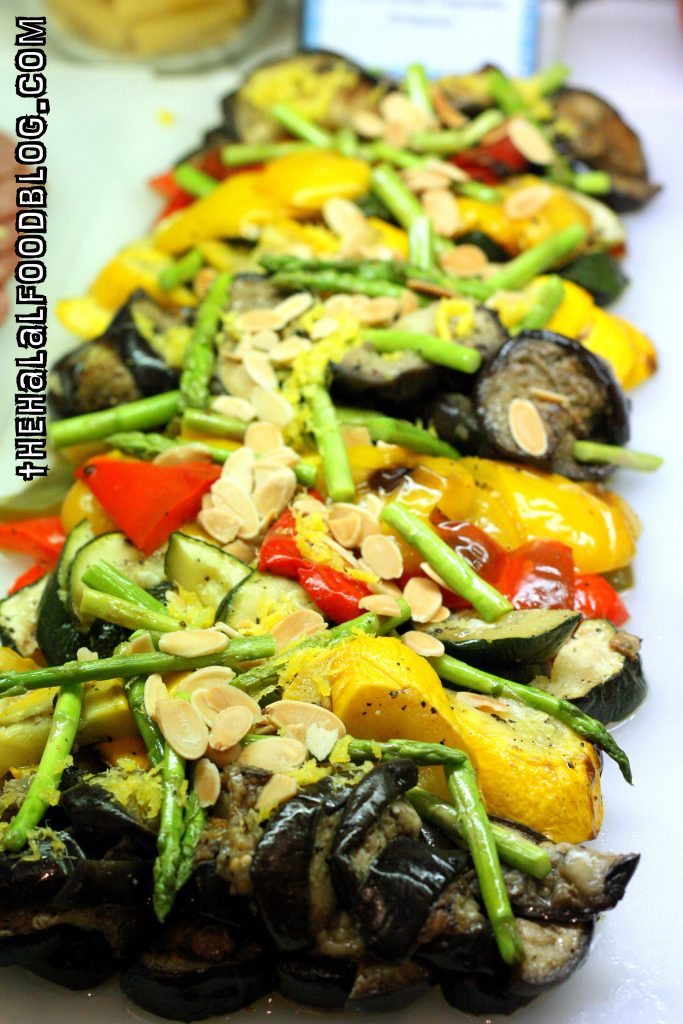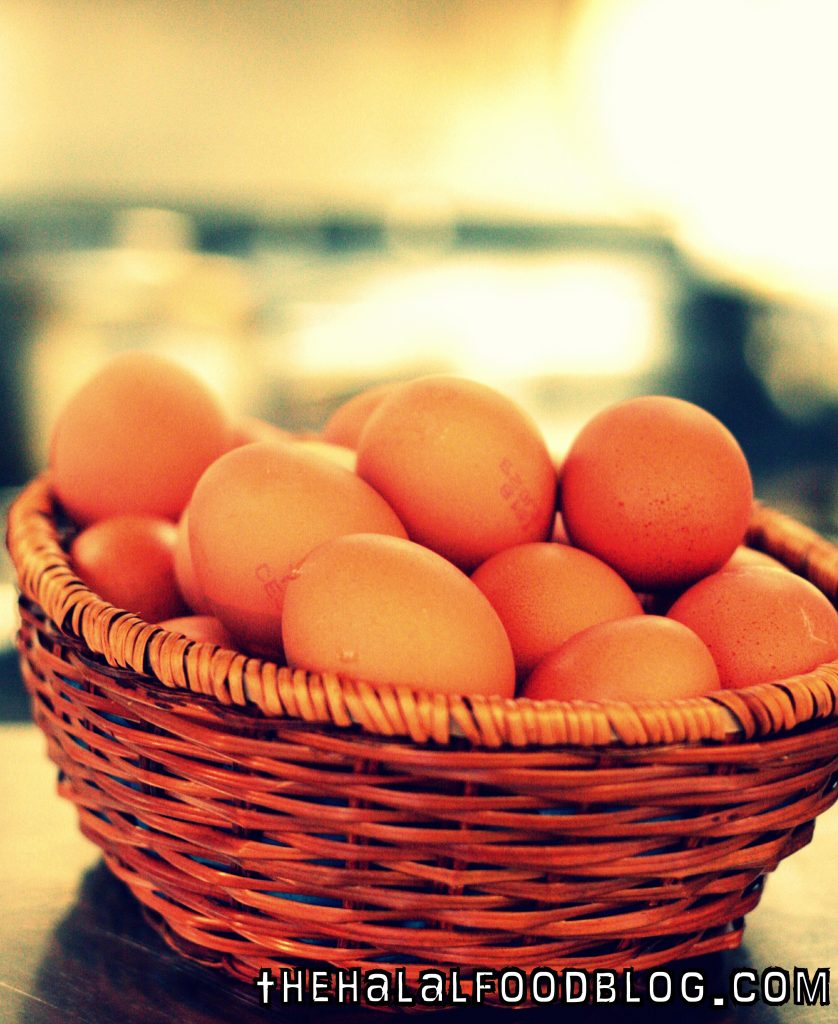 Eggs? Eh where the eggs came from?
LOL no breakfast / brunch is complete without eggs okay let's face it. Eggs LIVE station!!! Cooked to order so you have your eggs nice and hot and fresh! Just let the friendly staff know your choice!
Complete that plate with some salad and some Roasted US Prime Beef Ribeye.
LOL YES they have our favourite during their brunch too!So when you're ready for some of the heavier stuff, you know where to go to get a cut of prime beef!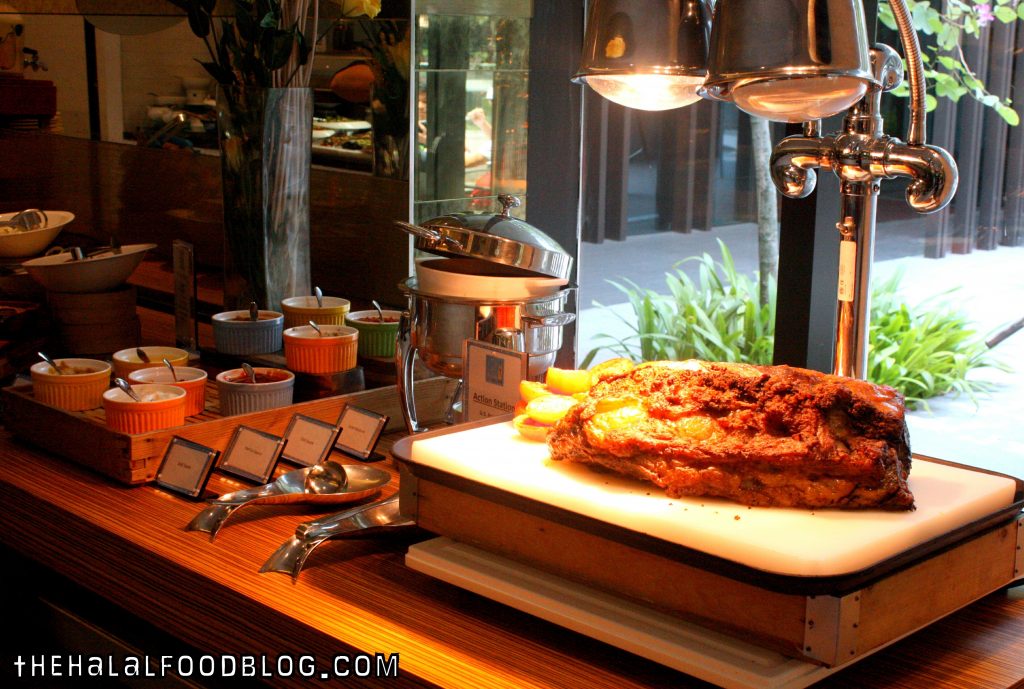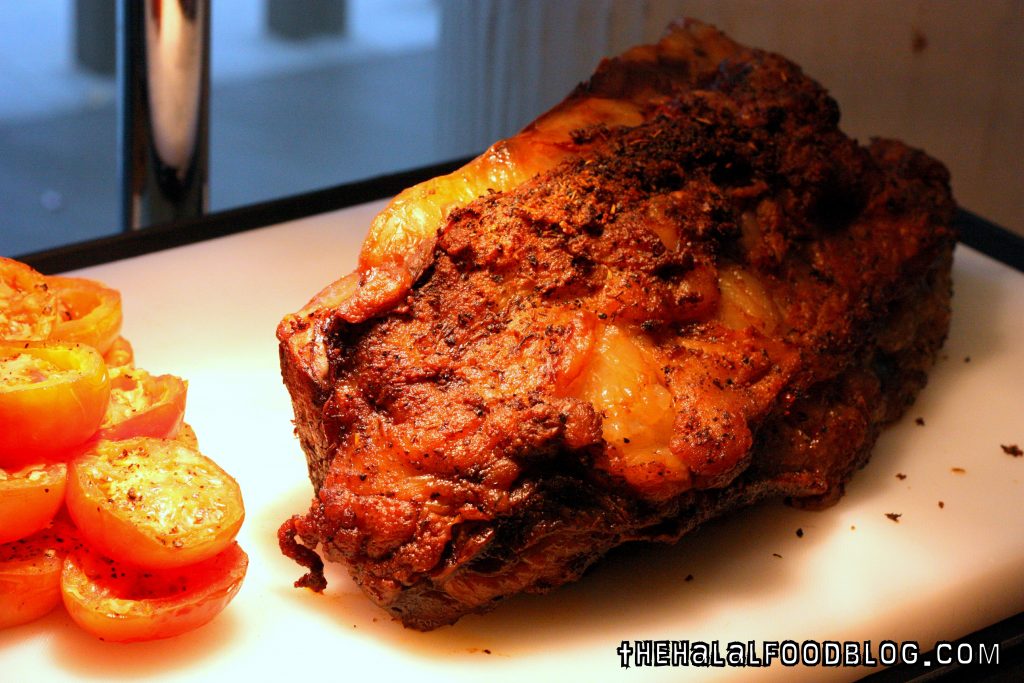 Every single time we visit 21 on Rajah, confirm plus chop we go back multiple rounds for this.
Yes, it is really that good! Such tasty beefy flavour in this great cut of meat! And if you'd like, you can even ask the staff behind the counter to sear it off for you if you prefer.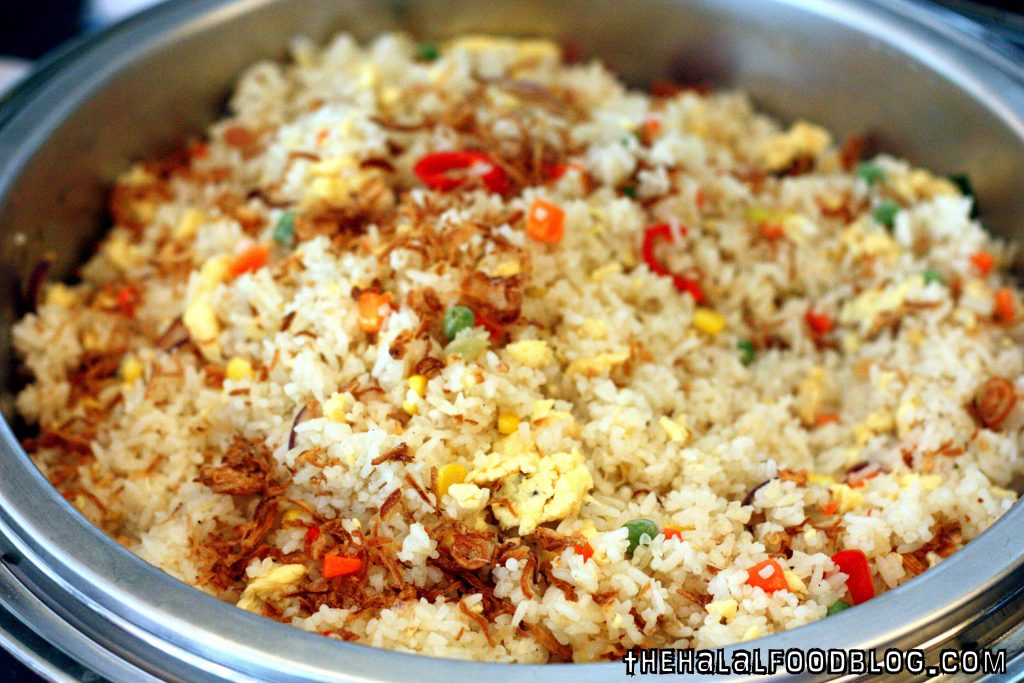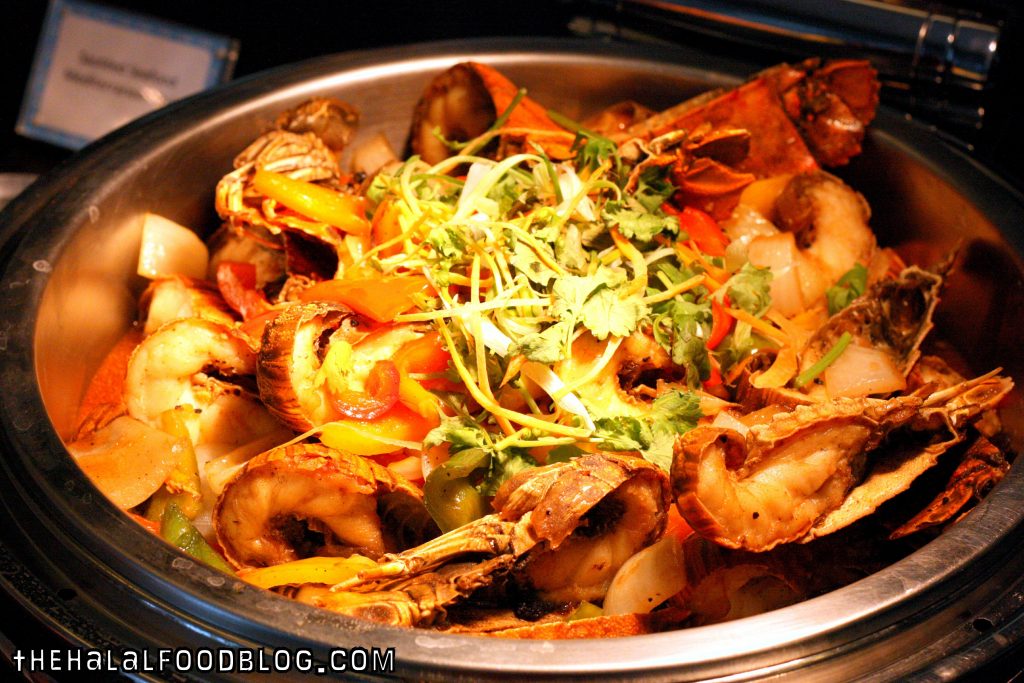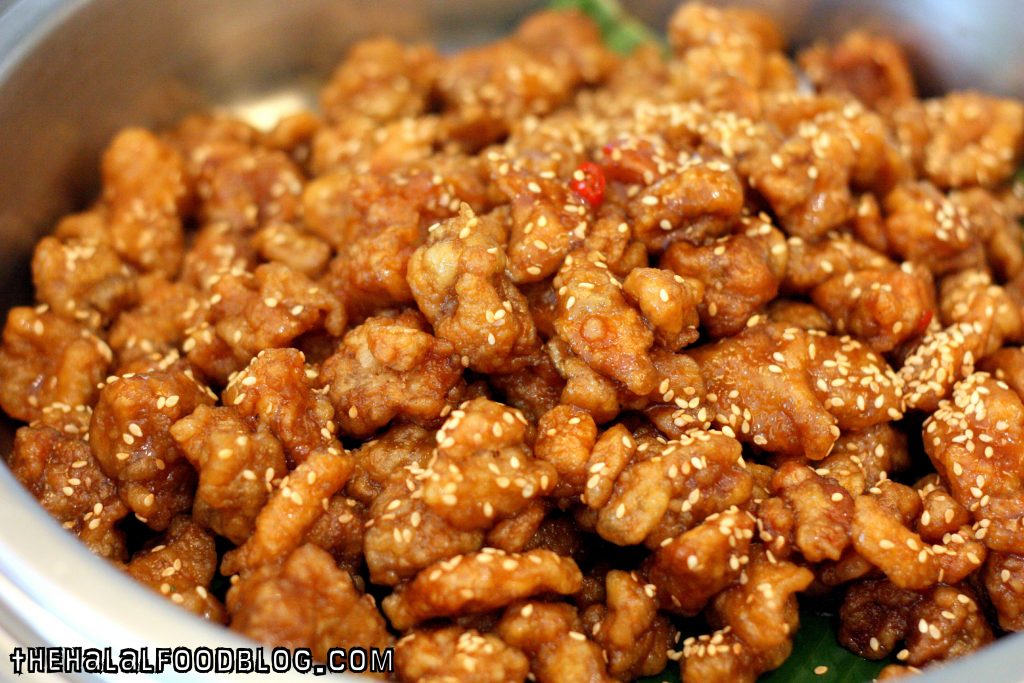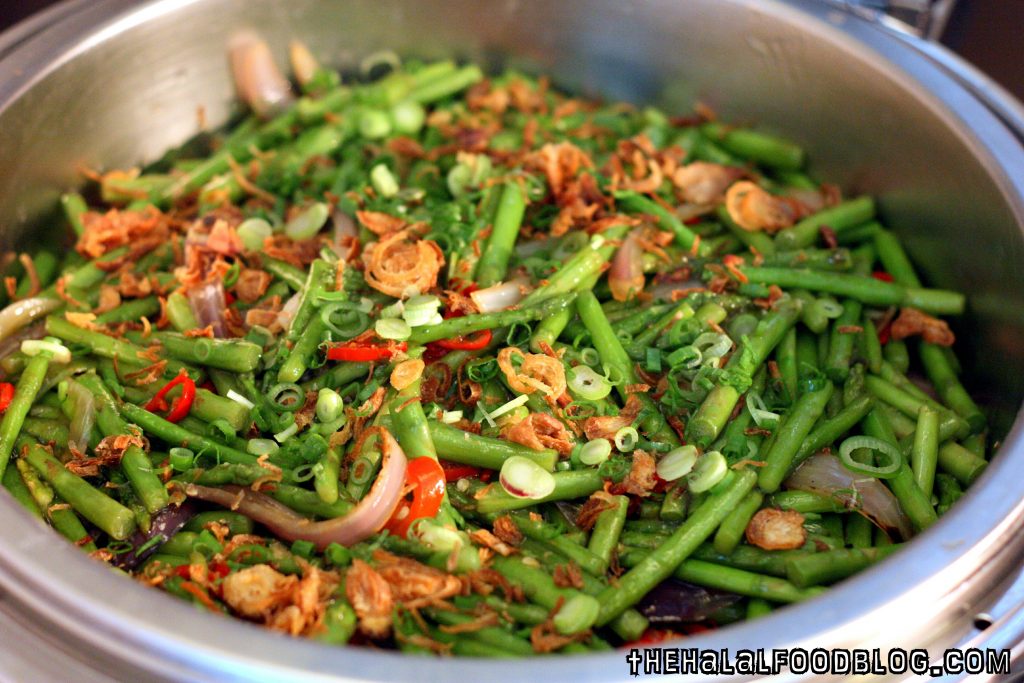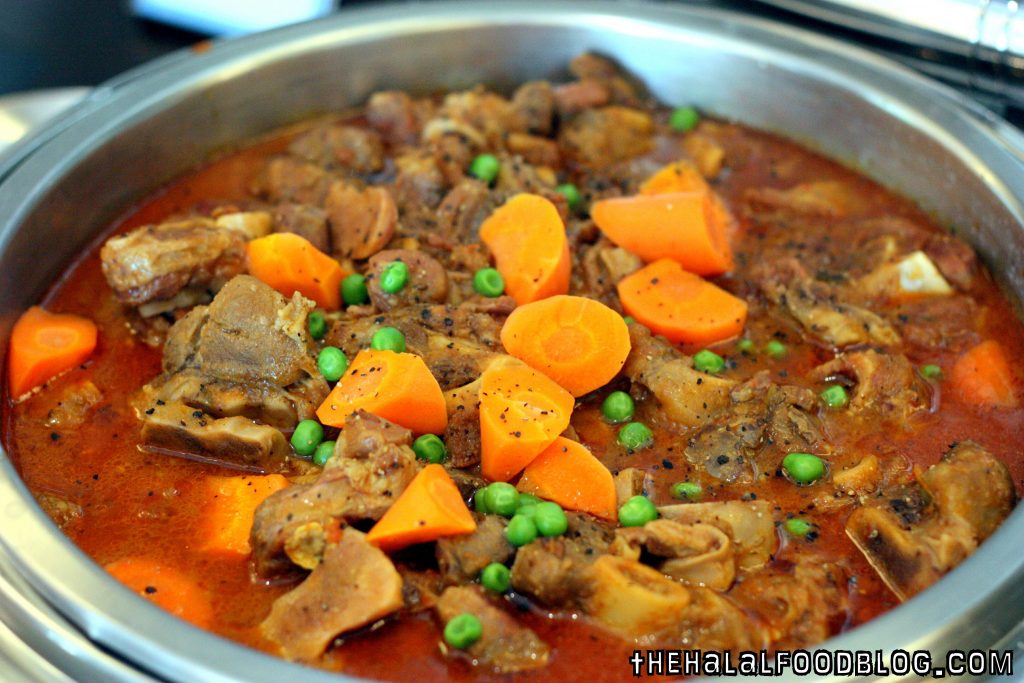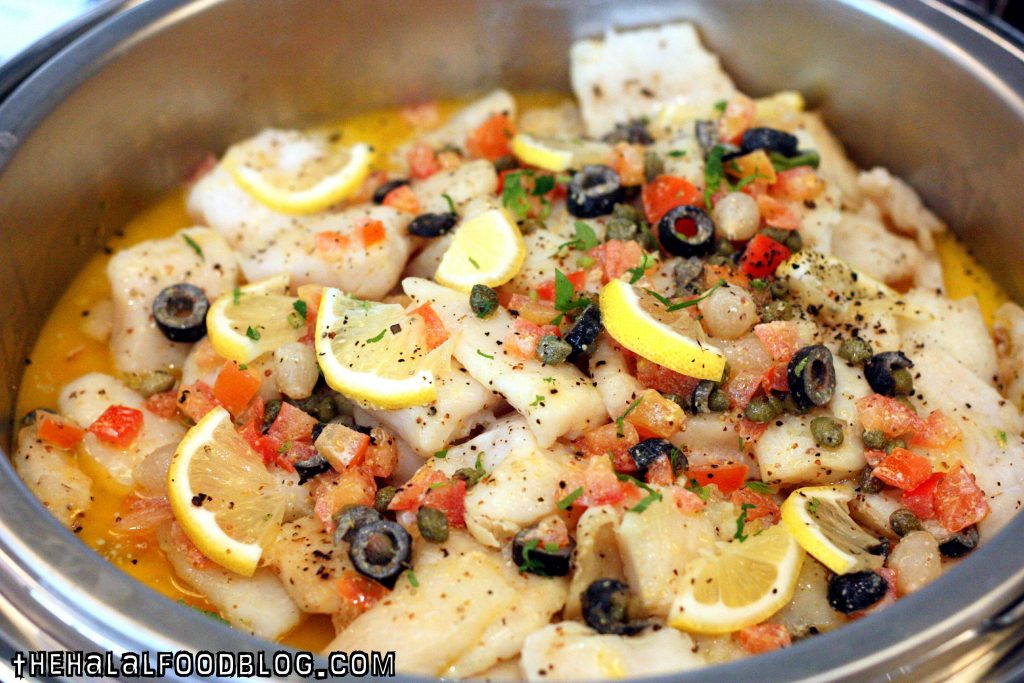 Oh what a spread! LOL and I repeat that's just Brunch okay.
But we are not done yet!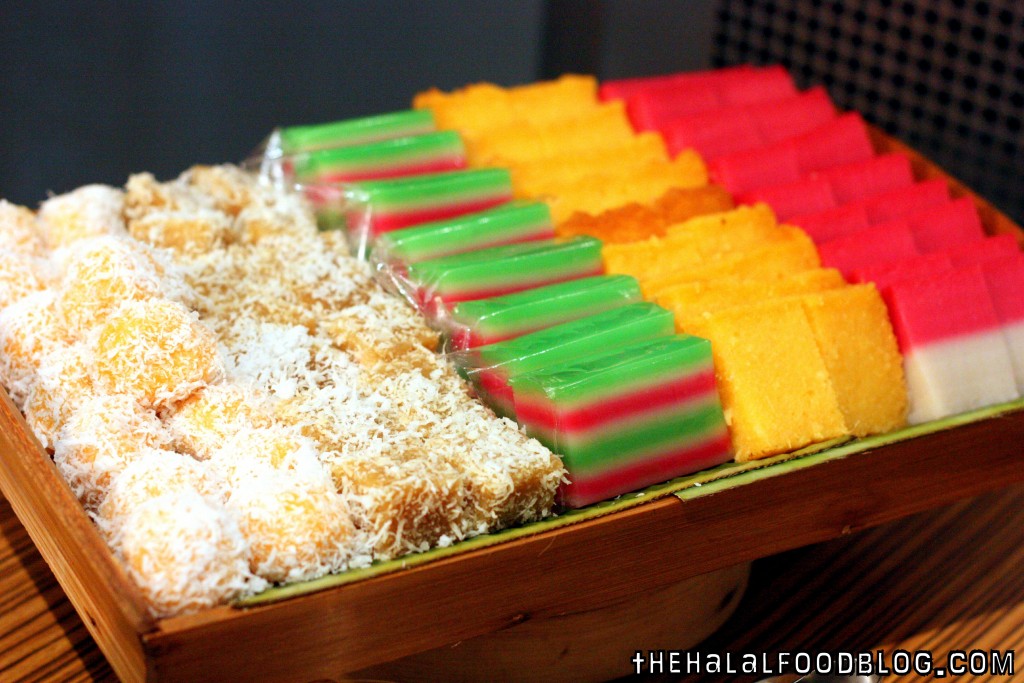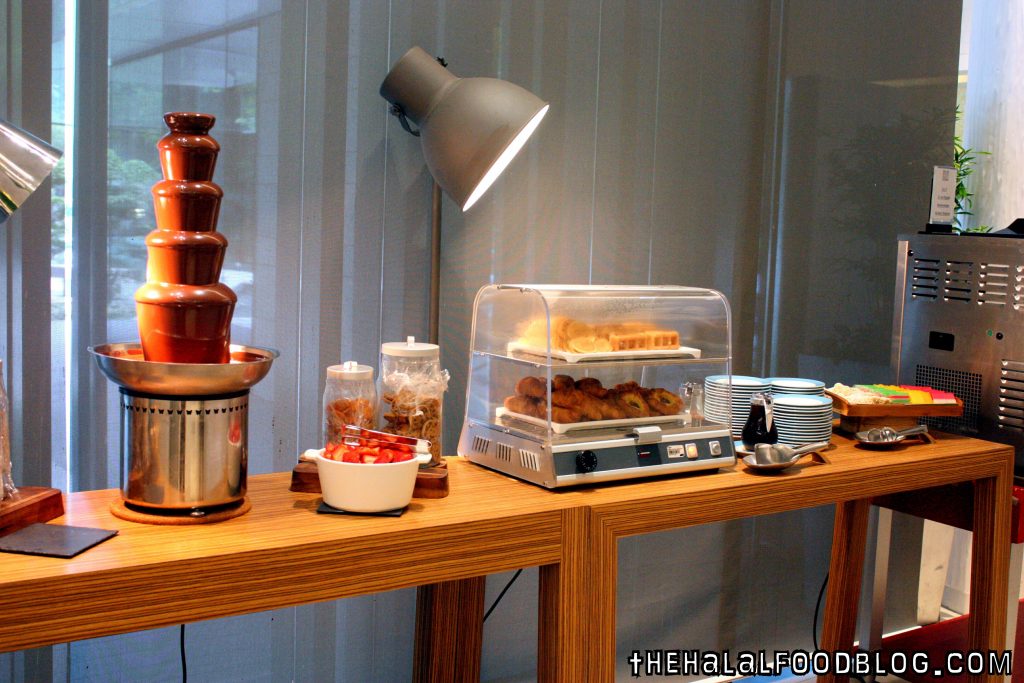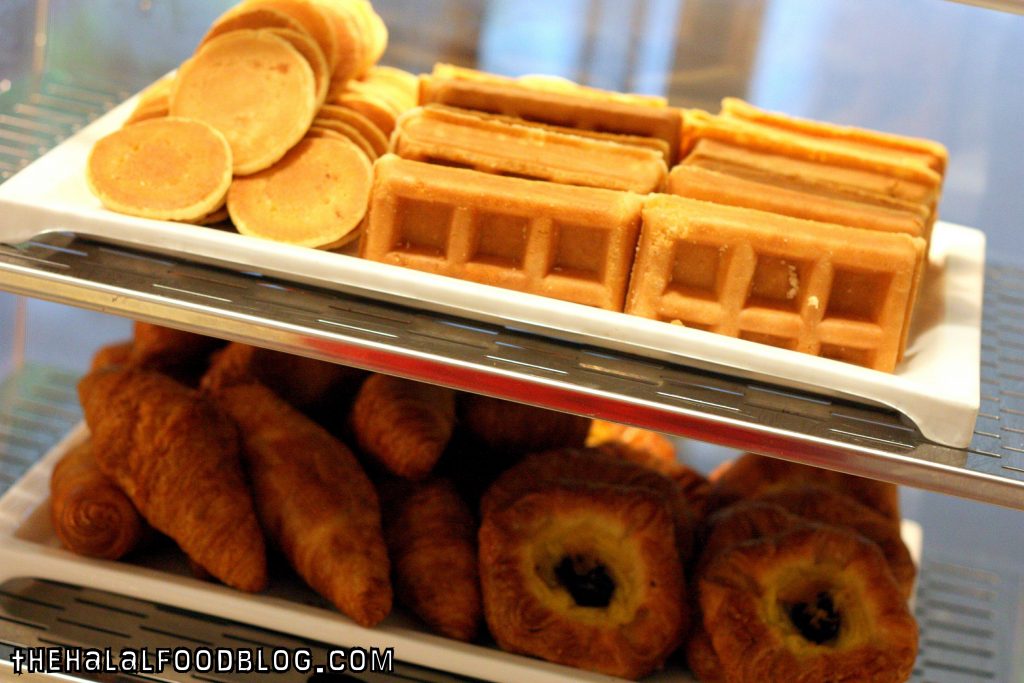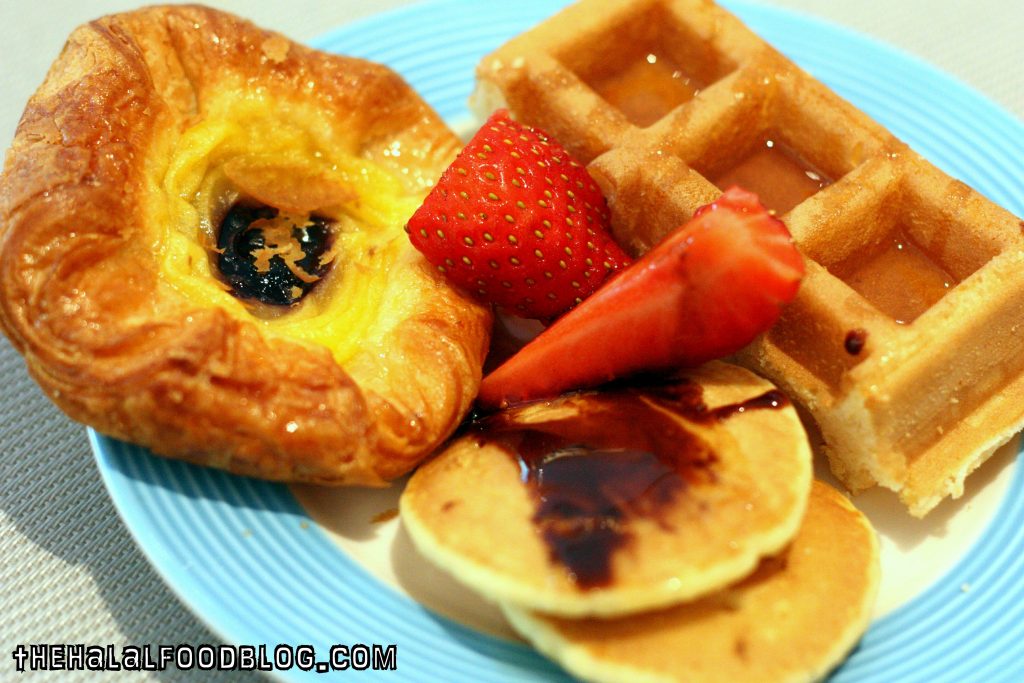 Besides the assortment of Nonya Kueh, they've also got this great spread of pastries and mini-pancakes too.
Waffles strips, croissants (I pronounce as "KWAH-SONT" because I am Perancis") and these tasty Danish pastries too!
I even swiped some of the chocolate syrup from the kids' section too!
Oops sorry kids!
What you see there is a LIVE Crepe station where you can actually get freshly made Crepes and then add some toppings as you please including all sorts of fruits and compotes and whipped cream too.
I have to apologize that there is no photo of our crepes because we literally ate them up and we forgot to snap a photo. Seriously. True story.
And of course, there's the always-popular Chocolate Fondue fountain.
And you will notice that I put up 2 different photos of it because truth be told they are both great photos but each one a bit different so I figured I'd just use both LOL
Another welcome addition to the line-up of the buffet at 21 on Rajah since we first visited way back when is the introduction of beverages. Enjoy a cold beverage while you tuck in to the yummy food or sit back relax while you sip on some coffee or tea while the kids continue playing.
Kids! Aha almost forgot about the kids right! LOL
Well, like we said, no need to worry because they are supervised plus there's plenty of fun but still safe activities they can busy themselves with. Pop in once in awhile to check on them but this is a great chance to have some quiet time while the kids are safe at play! And remember – it's WEEKEND BRUNCH!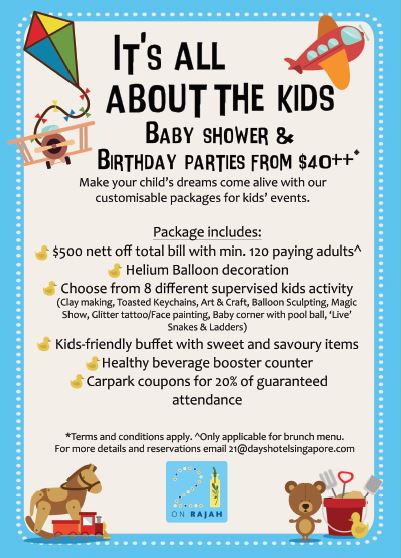 As promised, here are the details for the special promotional packages that 21 on Rajah offers!
Looking for a place to hold or host an event where there will be plenty of kids? 21 on Rajah is definitely a good choice because you not have a great setting for your event, you also have the delicious food at 21 on Rajah so it's really vakue for money!!
Baby Shower? Kids' Birthday? Maybe can even celebrate joint-birthday for a few kids at once! Great chance to have one big celebration! Well, whatever the occasion, this is a great deal you should really consider. It's a one-stop solution for your kids' party!
It's great that 21 on Rajah has become one of the most popular Halal-certified buffet lines in Singapore and it's pretty easy to see why. Great food is one thing. Affordable pricing too. And the service is always top notch. Plus they have great ideas like this which caters for everyone be it adult or kids! How can we not love 21 on Rajah.


You can make reservations for 21 on Rajah via Chope!
Just click on the BOOK NOW button and  you're one step closer to enjoying all the yummy food at 21 on Rajah!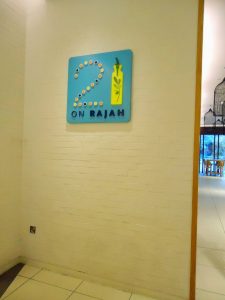 21 On Rajah

Days Hotel At Zhongshan Park
1 Jalan Rajah

Tel: 68086868
www.dayshotelsingapore.com
Operating Hours: Weekdays
Breakfast – 6.00am til 10.30am
Lunch – 12.00pm til 2.30pm
Dinner – 6.00pm til 10.30pm

Operating Hours: Weekends
Breakfast – 6.00am til 11.00am
Lunch – 12.00pm til 3.00pm
Dinner – 6.00pm til 11.00pm
All information (including prices, availability of item on menu and Halal status of establishment) are accurate at the time of posting. All photos used in this site are property of The Halal Food Blog unless stated otherwise.
---
21 on Rajah offers 15% off for all FRIENDS Card holders. Advance reservation is required. Discount is not valid with any other discounts or promotions. Discount is not valid during eve of Public Holidays, on Public Holidays and other special occasions. Blackout dates apply.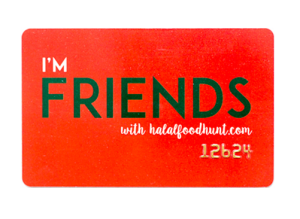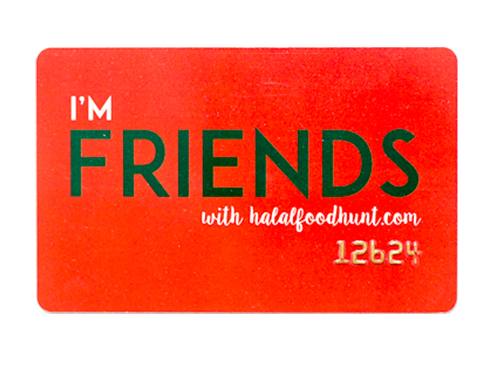 Get your FRIENDS with halalfoodhunt.com Rewards Card now at only $18/year and unlock discounts at over 60 halal restaurants, cafes, bakeries including online e-commerce businesses in Singapore. For a full list of where you can enjoy your card, click here.